Inspired by the Official Poster and trailer of my favorite Actress Movie "Mrs.Chatterjee Vs Norway''
Desh Ka Matter !
Mrs. Chatterjee fights against an entire nation to reunite with her children!
An immigrant Indian mother's battle against the Norwegian foster care system and local legal machinery to win back the custody of her children.
I tried to make a rough 2.5D Digital (Porttrait) sculpture of Rani Mukherjee as Mrs.Chatterjee! from the Movie trailer.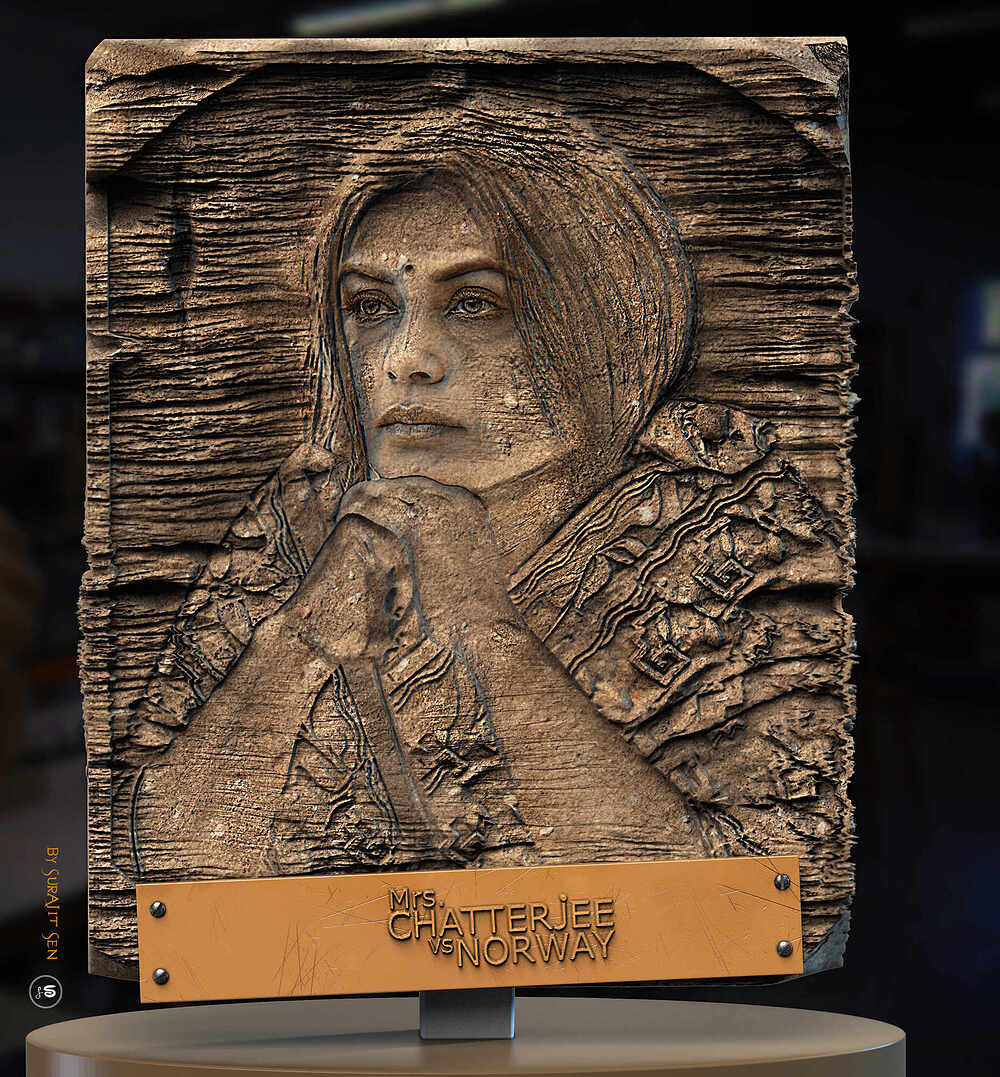 #AshimaChibber​ #ranimukherjee​
Follow me on #artstation to see my more creations / breakdown.
www.artstation.com/surajitsen
#surajitsen #artist #indianartist