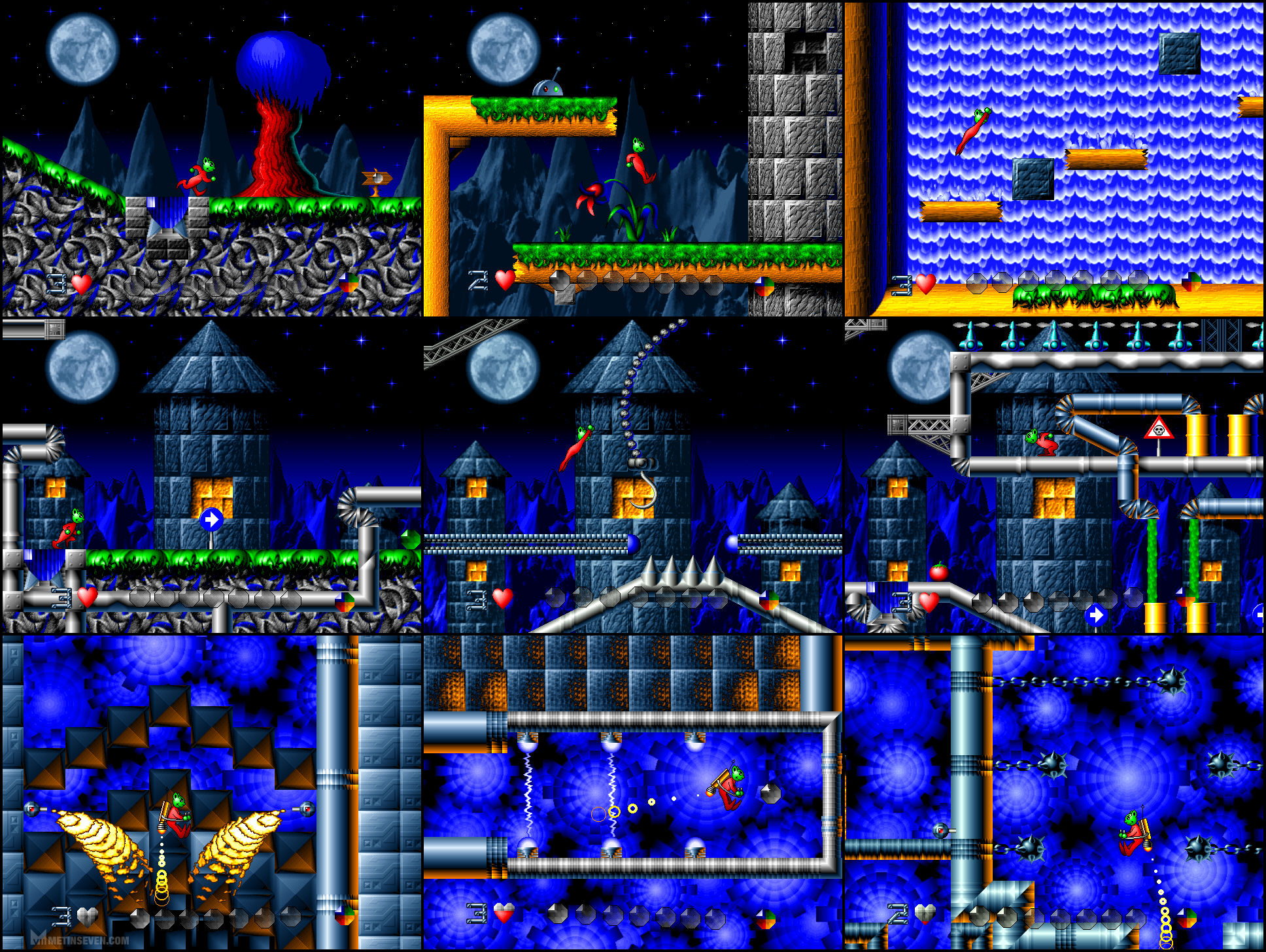 In a distant, fondly remembered past I was a full-time designer and graphic artist for 16-bit games. Together with two partners — coder Reinier van Vliet and music composer Ramon Braumuller — I developed commercial games for the Commodore Amiga, CD32 console, MS-DOS and Windows, among other platforms.
One of our biggest game projects was Moon Child, a platform game we initiated for the AGA (Advanced Graphics Architecture) generation of Amiga computers, but then Commodore sadly went down in 1994, and we were forced to reinitiate Moon Child game development for Windows, which by that time turned out to allow higher resolution graphics and better audio than the previously superior Amiga.
Moon Child was released back in 1997. Years later we decided to release the game as a free download. The original Moon Child Windows CD-ROM and a few of our other games can be found at the Internet Archive, but Moon Child is also available as a free iOS game (iPhone / iPad) and a free macOS game.
More info about our Amiga games can be found in the Hall Of Light database.
I hope you have as much fun playing the game as we had creating it!
Moon Child game downloads:
— Apple iOS
— Apple macOS
— Windows (original CD-ROM)
#moonchild #game #platform #platformgame #free #freegame #windows #macos #ios #iphone #ipad #apple #microsoft #actiongame #pixelart #16bit #retro #retrogame #retrogaming #commodore #amiga #commodoreamiga
Attachments