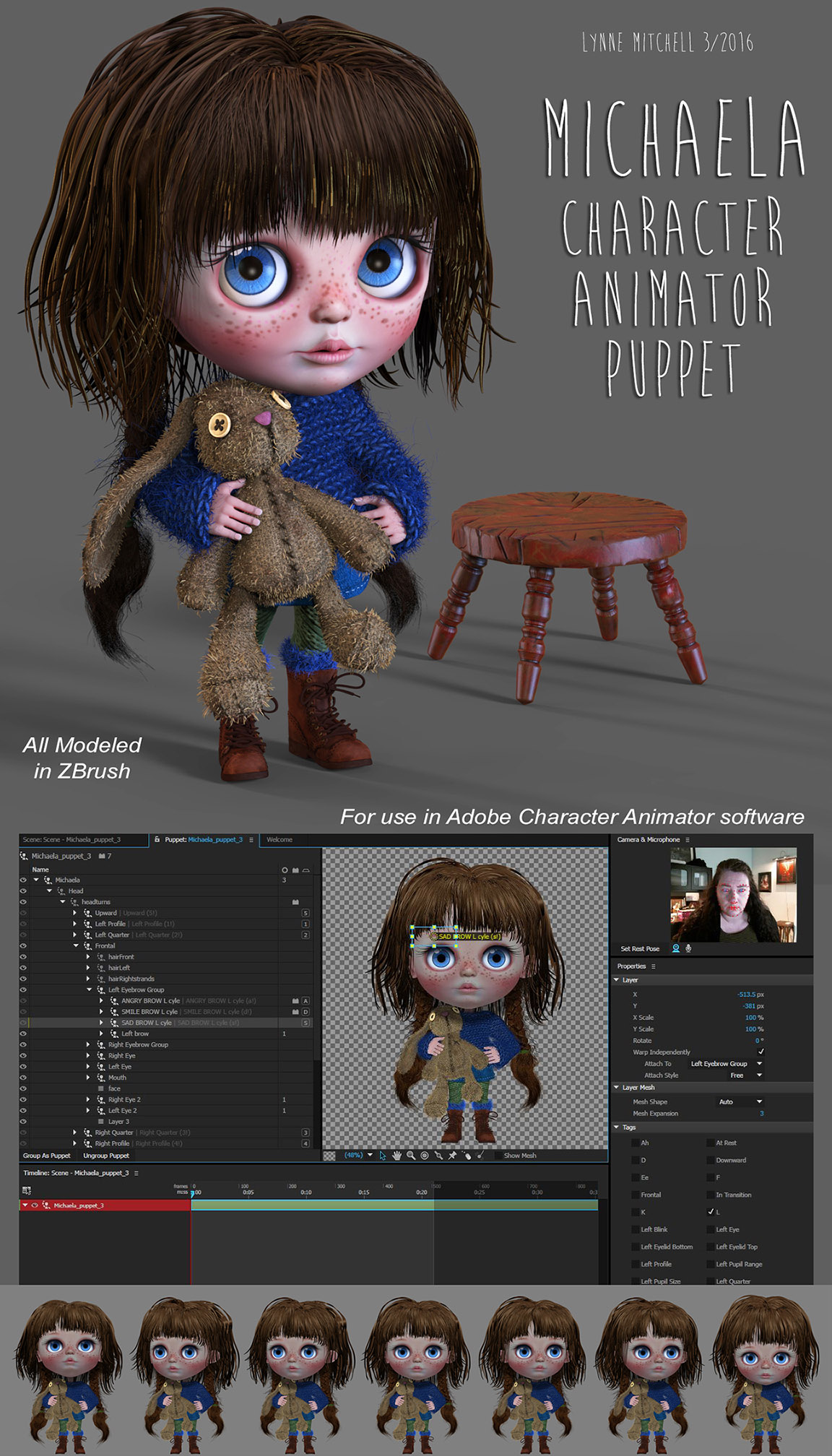 Currently working on this ZBrush character that will be used as an Adobe Character Animator Puppet. In the end, I decided to use a ZBrush render (flat + chalk renders combined in Photoshop) for a more illustrated look. Using a 3d model helps me get the different views, poses, and separate parts that I need to assemble my puppet in Photoshop. I rendered out her hair as 22 separate pieces. The body in CA is still a WIP. Eventually she will be sitting in a chair.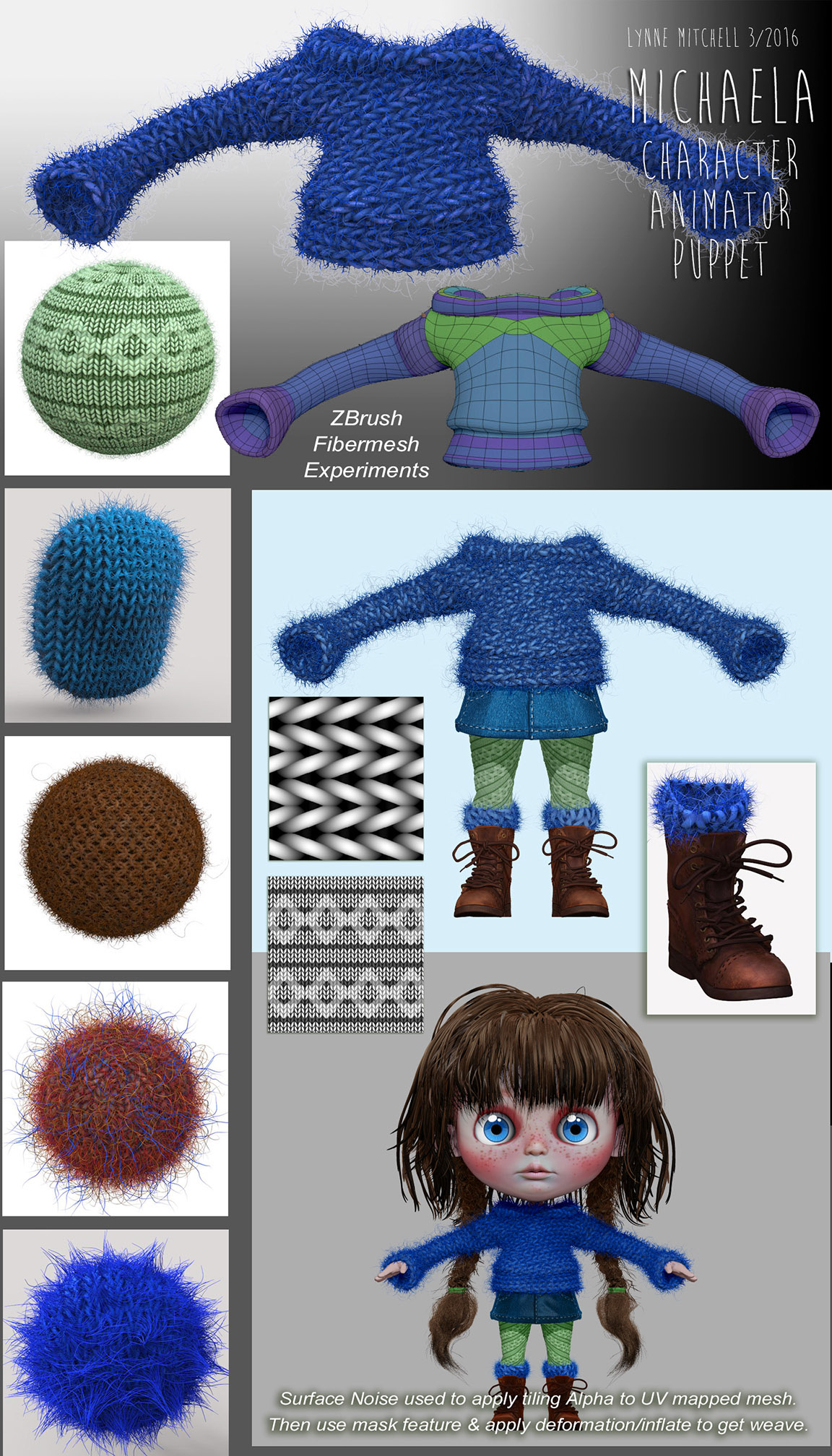 Had a lot of fun coming up with the fuzzy sweater, tights, and socks. Used the Noise Plugin to apply my alpha to the UVed mesh. Then, used the mask feature and deformation/inflate to get the weave patterns. Then in Fibermesh applied the hairs.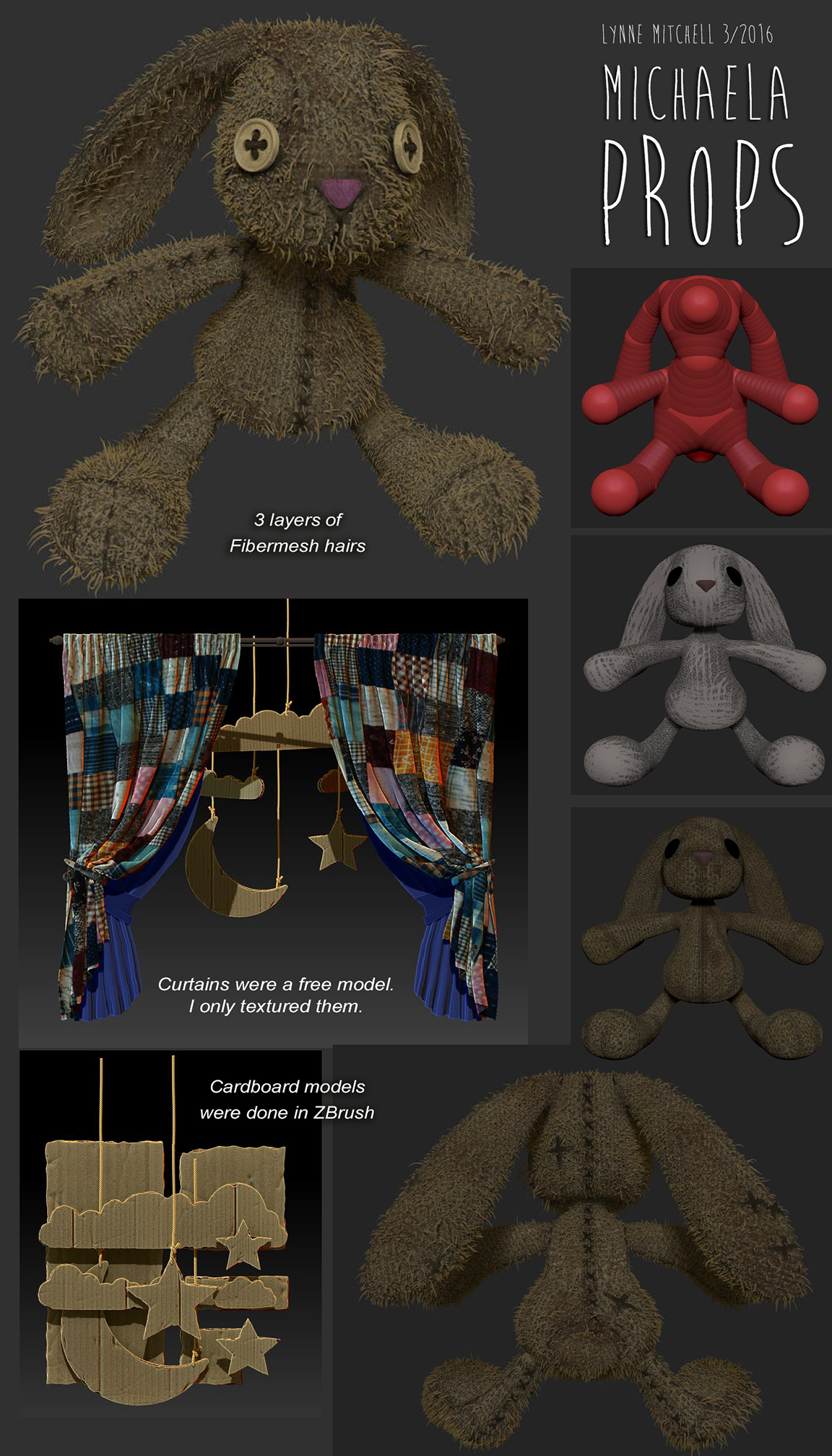 Started work on a few props. Everything the in the end will be assembled in Photoshop and After Effects. The movements & lip-sync will be done in Character Animator. Will post some video sample when it gets to a good place.
Attachments