Just playing with ZB. Nothing special.
Cheers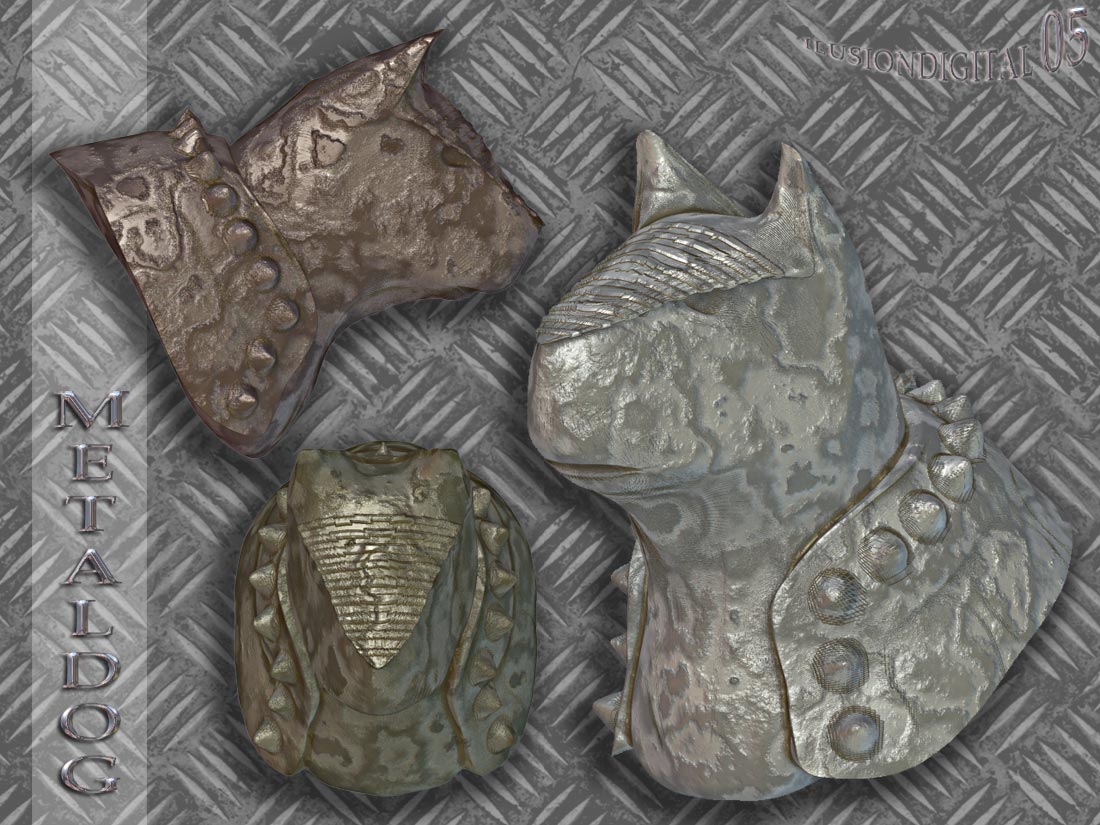 ilusiondigital,
Really like your Iron Dogs and material.
Nice work. Is that background plate made
up of two Alphas.
Well done!
HanKO.
You can find the material and light in this thread.
Thank you for your kind words.
nice materials in the picture ilusiondigital! keep posting!
PS: Por cierto me encanta tu web, y en especial el tyrannosaurus (es increible).
Un saludo
Yes i have been collecting your pics acompanied each one with material.
Thanks very much
Sigue asì amigo¡¡¡
Andreseloy