Paying Homage to my first 3d Character Fanart.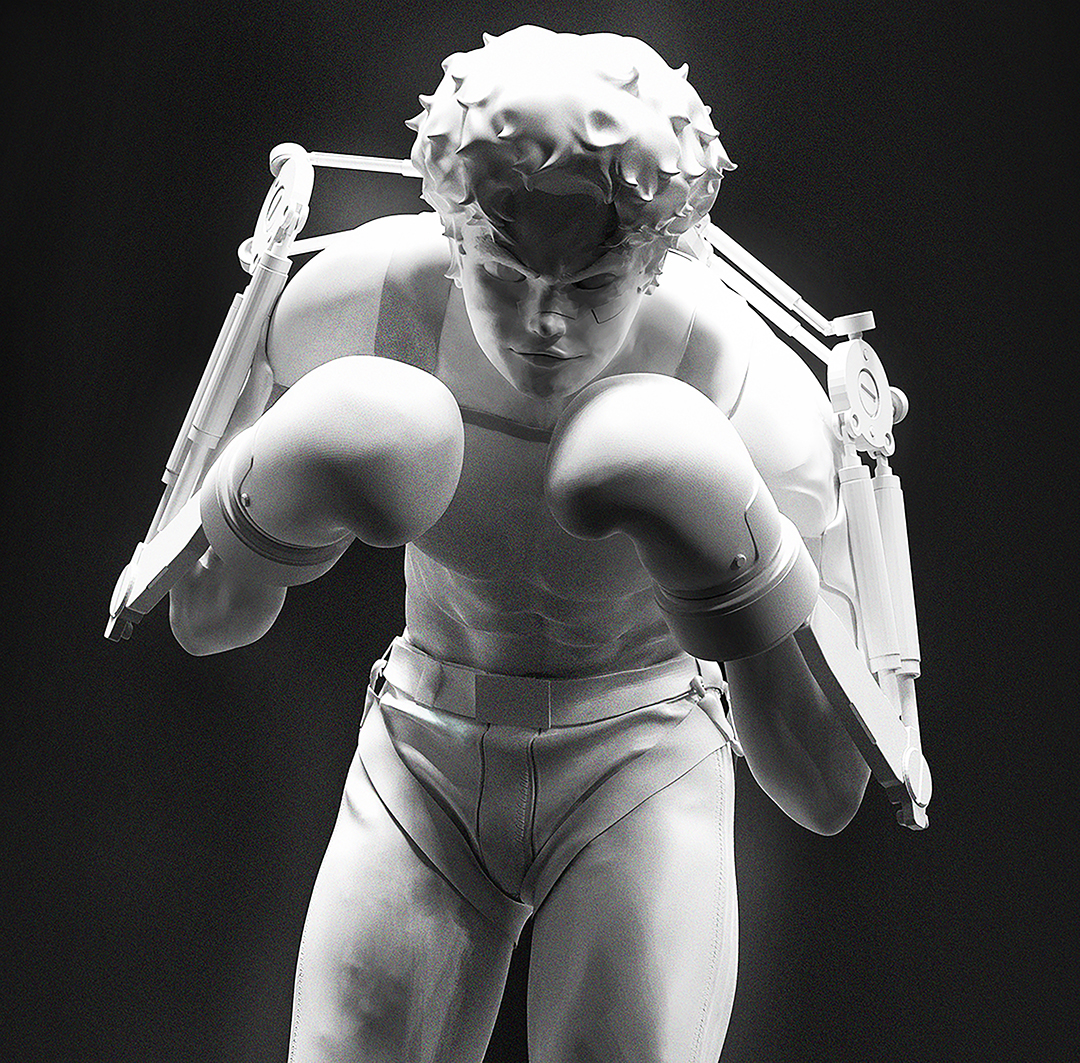 One day I watch an anime series titled Megalo Box, and at that time many artists were creating fanart of Joe
so I watched it, I checked it out and ended up loving it.
However, I find his gear to be problematic as it won't support his elbow joint.
Curious, I tried recreating his gear and problem fix it while maintaining its overall look.
so my goal was:
Fixing his gear
Try recreating his hair
Link Below for turntable