Hi everyone!
My name is gonçalo and with my wife Barbara we work as a team known in the 3d printing community as Arte Creator.
We want to intruduce you our new señorita, España! She came to be with the focus in coloured multi material printing and a lot of effort went into that. It was worth it and it results are something unique.
While desktop 3d printers are still something relative new, multi material printing with different coloured filaments is even newer. So this model, as well as the prints you see, are something unique at this moment.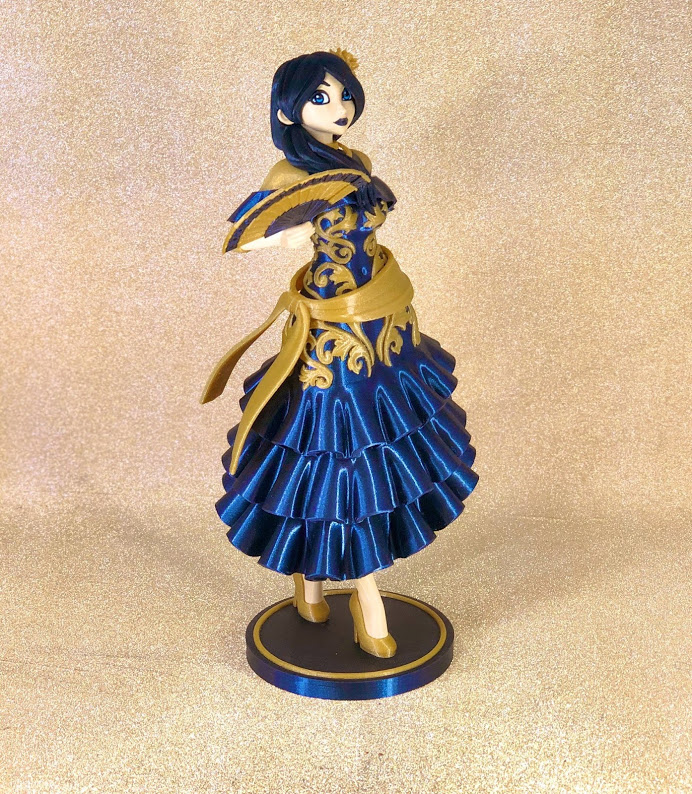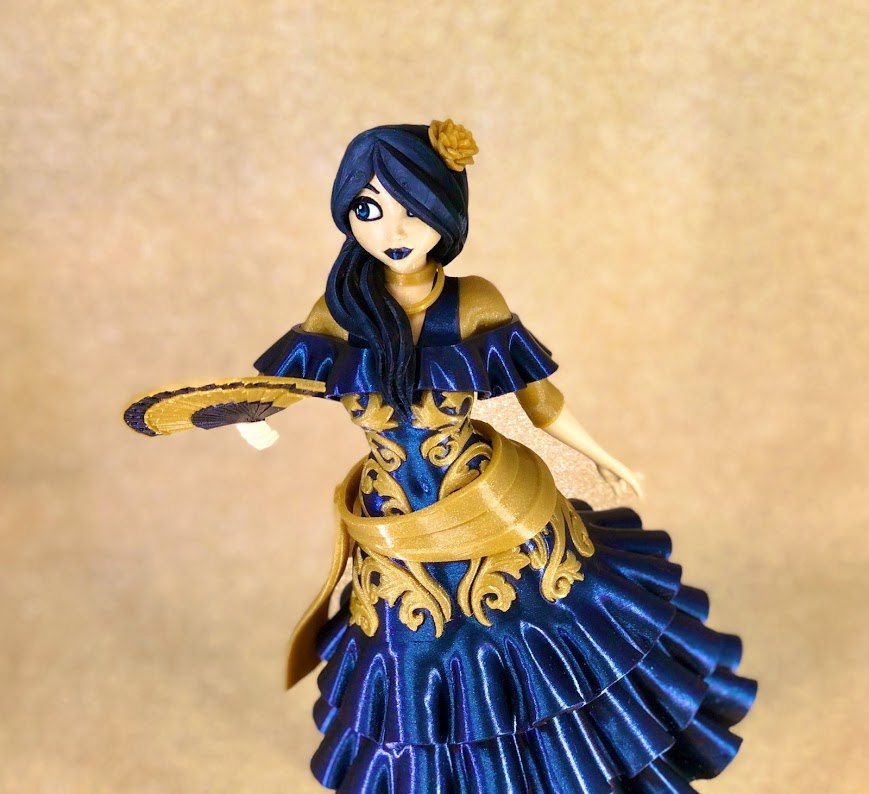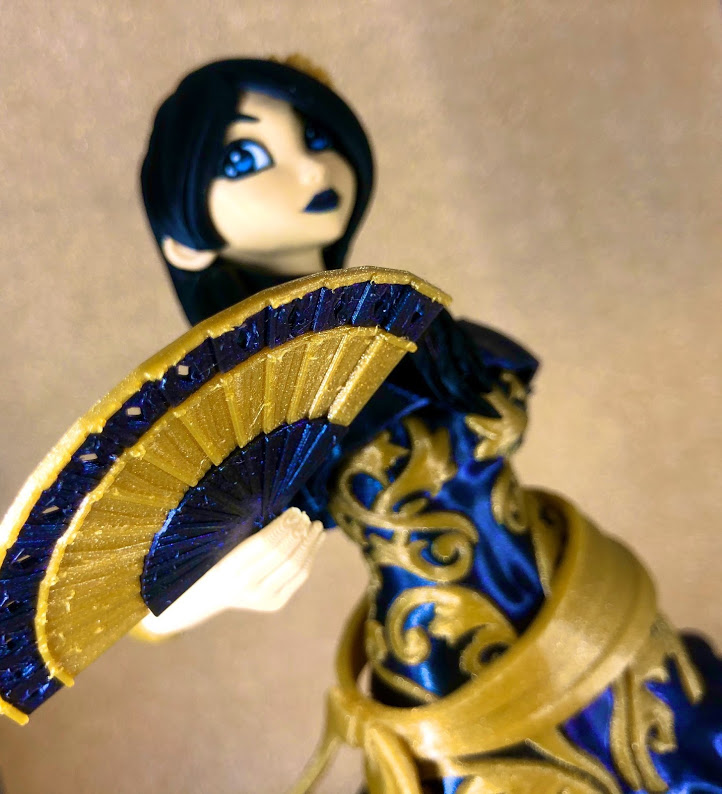 Black/gold dress is printed and painted by Tom Grafit. The red one is printed by Leonardo Delgado, and Blue dress is printed by Tom Jackson.
These last two are all printed, no paint was used whatsoever.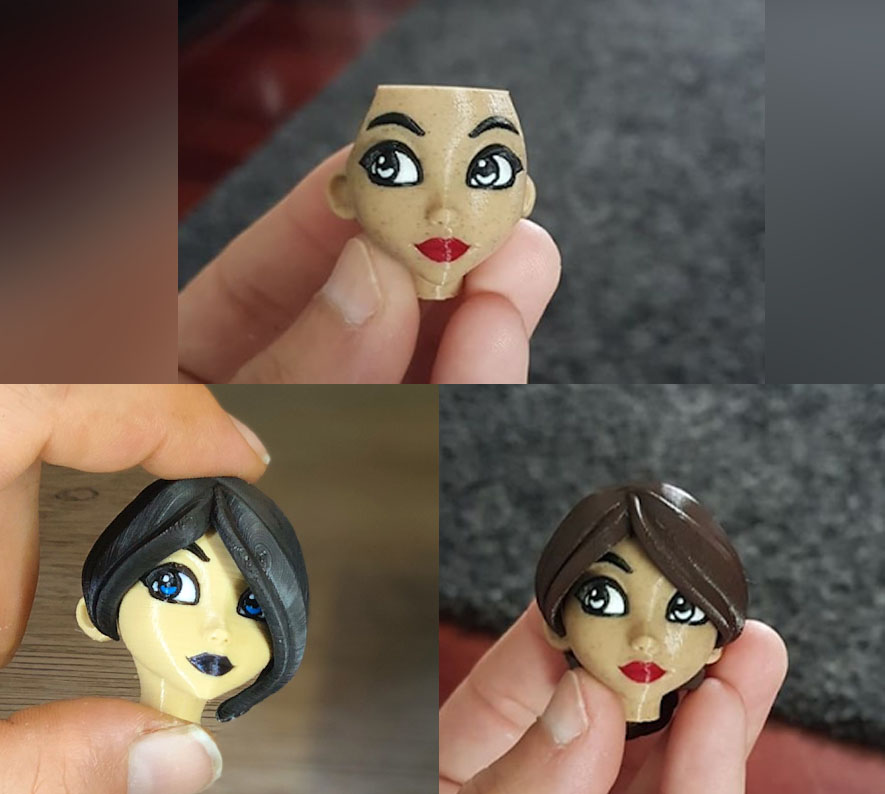 The model was designed for easy printing. All parts are printed flat on bed, and only a couple of parts need supports. This aspect for this type of character and level of detail, we think, is also unique.

To achive easy parts to print we used a lot the live bollean and folders feature, which are just amazing for 3d printing. Each part is then converted to a simgle unified mesh using "make bollean mesh". Than orientated to print side match the printing build plate. And Decimate at the end. Sometimes there are weird geometry so this can be fixed by using Meshmixer or Netfabb. This workflow is very good to keep everything editable.
This is a work that took some time to learn, one has to be carefull with coplanar geometry for example. Usually dynamesh is used to make this type of thing but it wasn´t used at all for this project.
Hope everyone likes her. It was a work of love and passion. This model is also available for anyone who wants to print her at our store at Myminifactory, so whoever is interested we apreciate the support.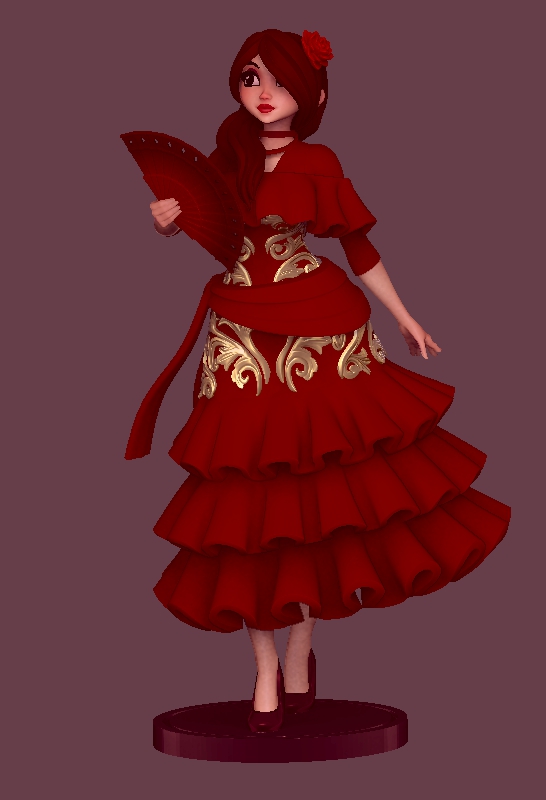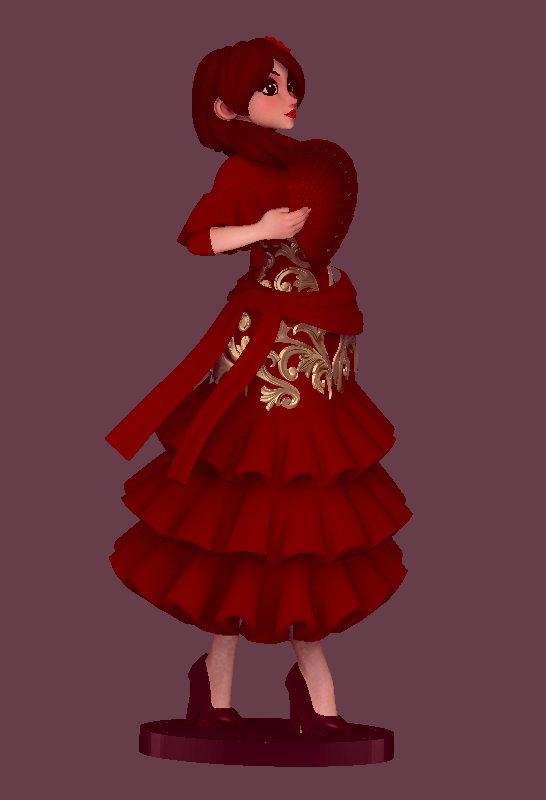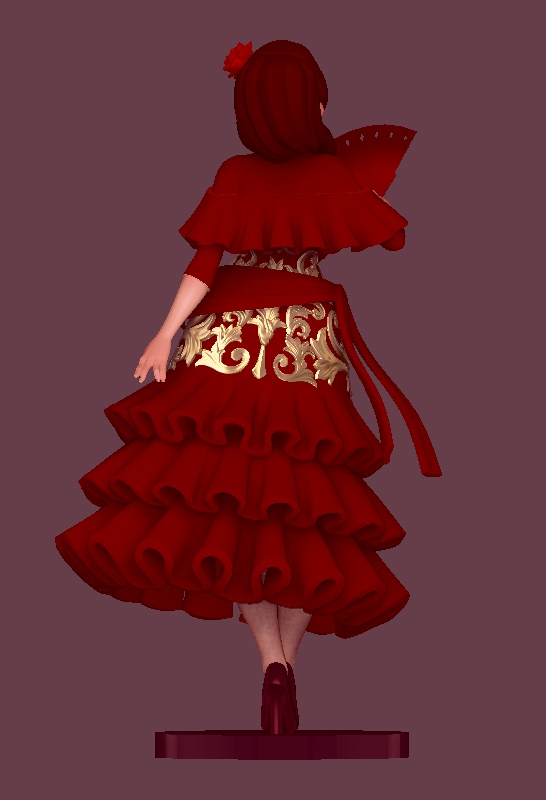 Best regards
Gonçalo & Barbara