Excellent! Love it.

That is absolutely amazing. The male base mesh is so awesome. You hit every form on that character. My favourite part are his feet. Keep posting! Post another one…HURRY! :lol:
UUU… mate's back.

I like ur last models. Expecially the posed one.
Keep them up, cant wait to see some new personal work!

Nice work dude! I really like the split head guy

thanks a lot guys, I really appreciate your words!
I hope to post some new stuff soon.
Very nice TTs! I love the Posed one!

another sketch, same geo, same fun, new torso and face (used some ref this time)
[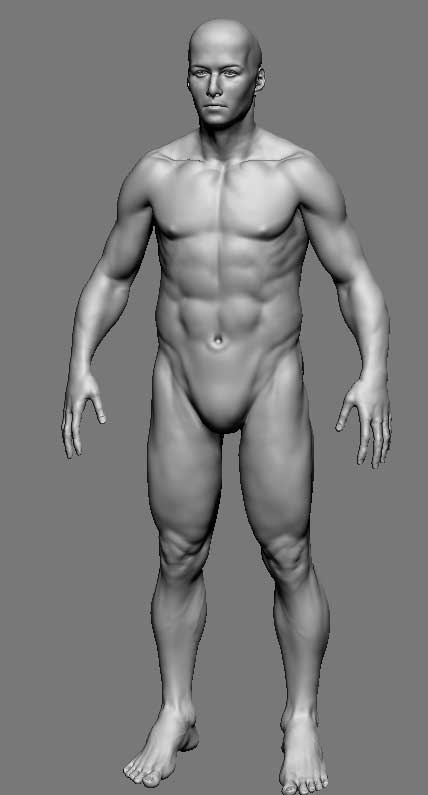 ](javascript:zb_insimg('193219','Gino.jpg',1,0))
Very well done! You know you are my hero Comodus…err Marco lol
Greetings,
Mario Taboada
Just out of the class and beyond the imagination. Awesome art.
Niiiiiiice flow and weight Marco!


!
Marco you always be great reference!
Wellcome back!
thanks guys, I'm starting a personal project that I hope to be able to post before the end of summer… so this is some warming up

there'll probably be more of this kinda sketches I guess…
still tweaking it and playing around every time I have some spare time
[
]


Wow fantastic anatomy!! Though I can see two problem areas just below his butt cheeks looks like there is an unnecessary wrinkle and then around his pelvis there where the thigh meets the upper body you have some strange wrinkling there… Otherwise very good!
Awesome Job man. I love the subtle bumps all over. Really organic

thx guys, there are few things that pop up every time I look at it… this is still a model I like to play with in my spare time. I'll keep posting more progresses

;)amazing work
show us more and more and more
hey guys!
finally got the time for some zbrush sketching :dance:
this is what I brought to work on at Anomaly2010 and I did some more work last night…I'm planning to give to this guy some hair and refine a bit everything…not too sure what to do with his rug, maybe make it more wet and heavy…dont want to go to detailed, I wanna keep a sculpture kinda feeling.
By the way, he is the "Ghost of a Drunk Ferryman".
Everything is done in Zbrush4 using mostly the shadow box. Only the basic human geometry is the one that I usually use at home.
[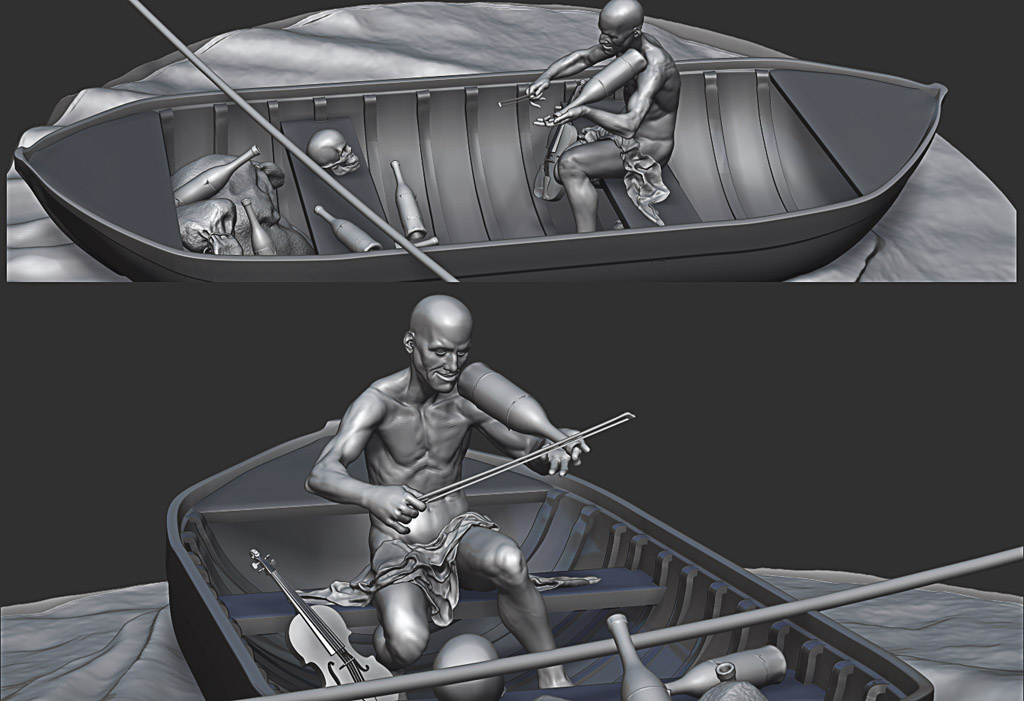 ]
Nice!!