Hi everyone. This is my first post on ZBrushcentral

Hope you guys like it. Sorry I have no way to do more 3D, as I always busy with another job, I will try to do something in my spare time. Thanks.
Absorbing man / Tribute to Marvel
Idea:
There was an idea to remake the character of Marvel, and make him a victim of Chernobyl, which absorbed a lot of radiation, and thus turned into what you see in the picture. Wandering along the Pripyat, he collects the debris and other objects that he liked.
Higher Resolution:
Turntable: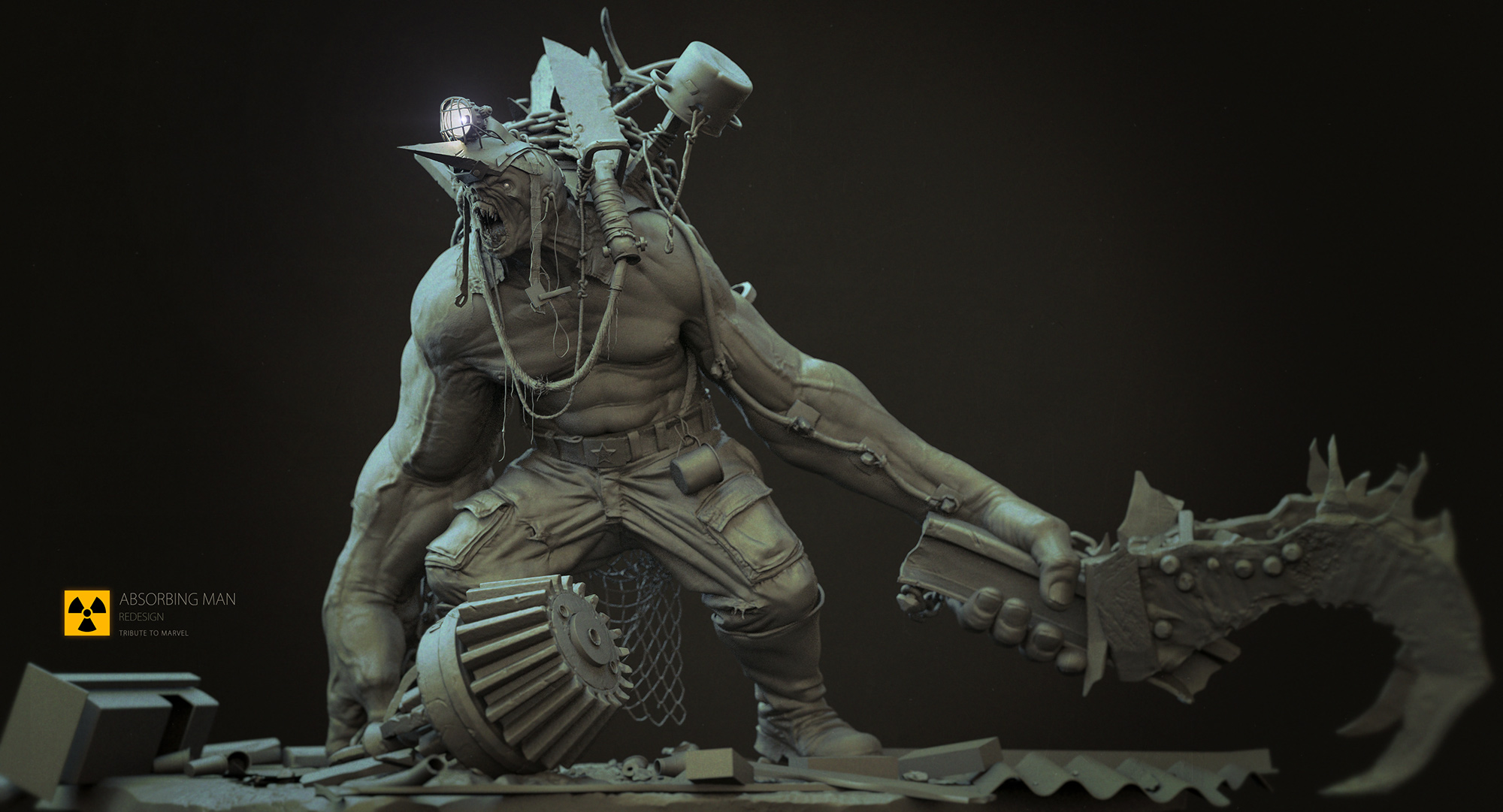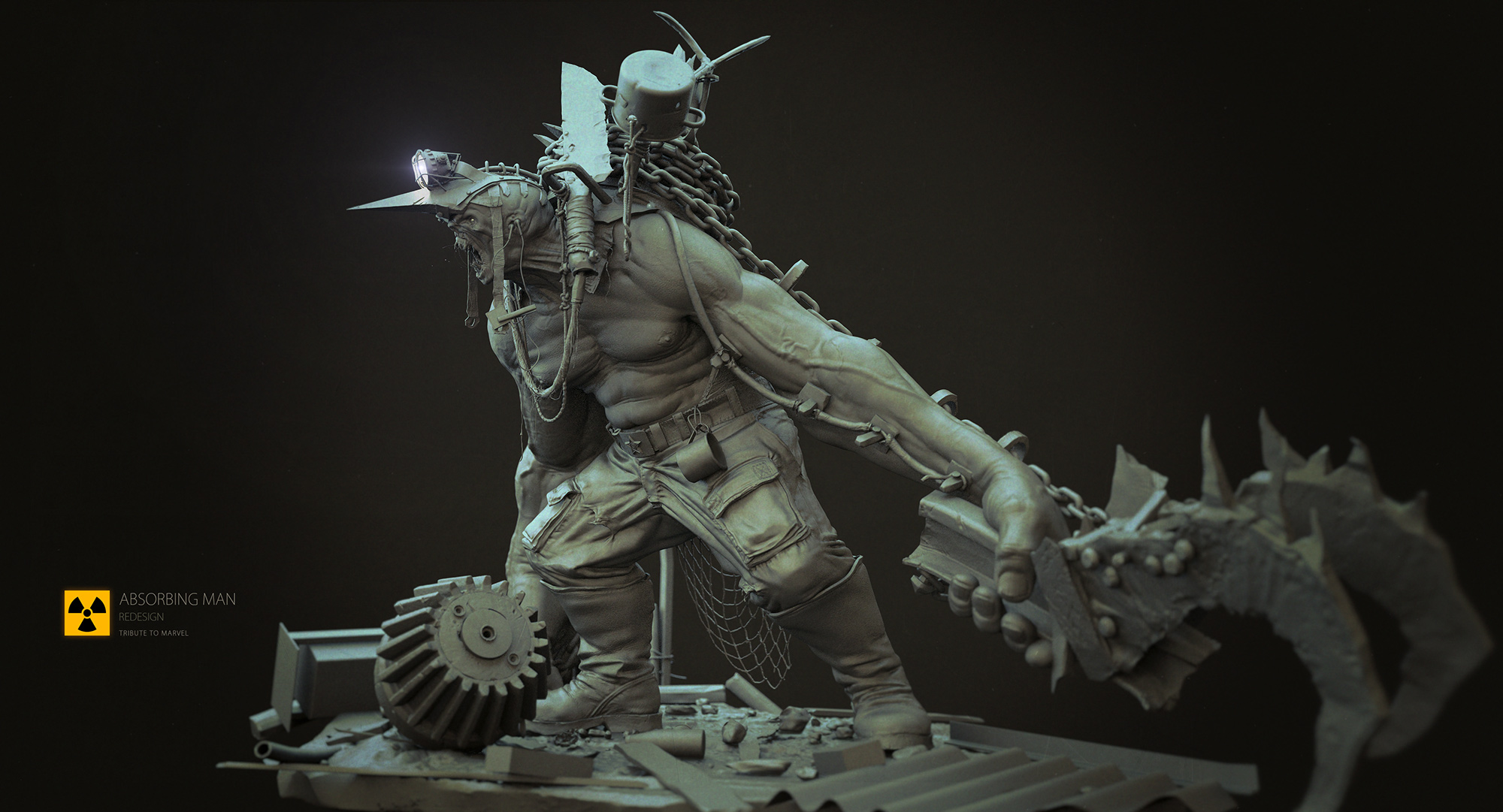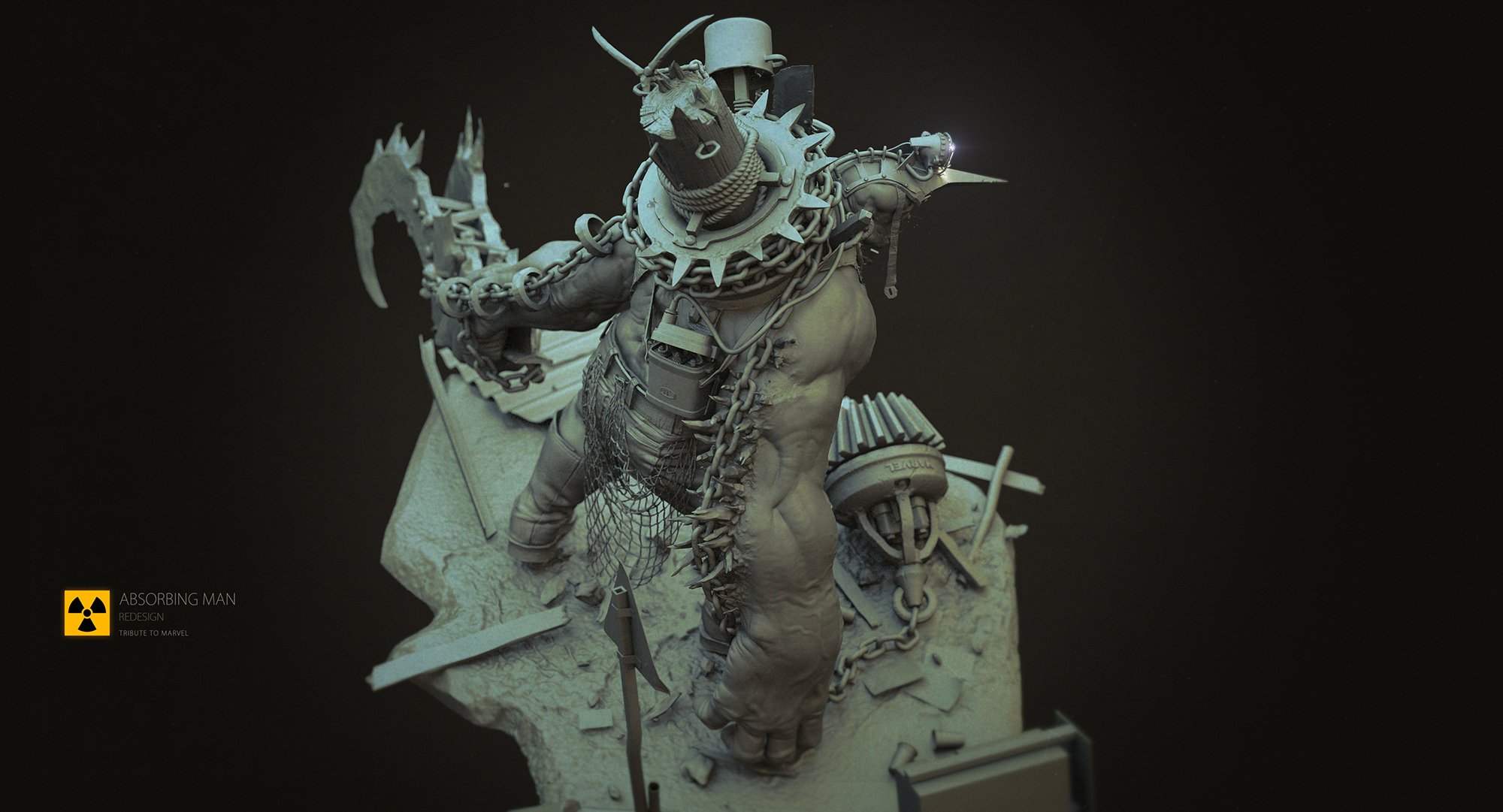 Close ups: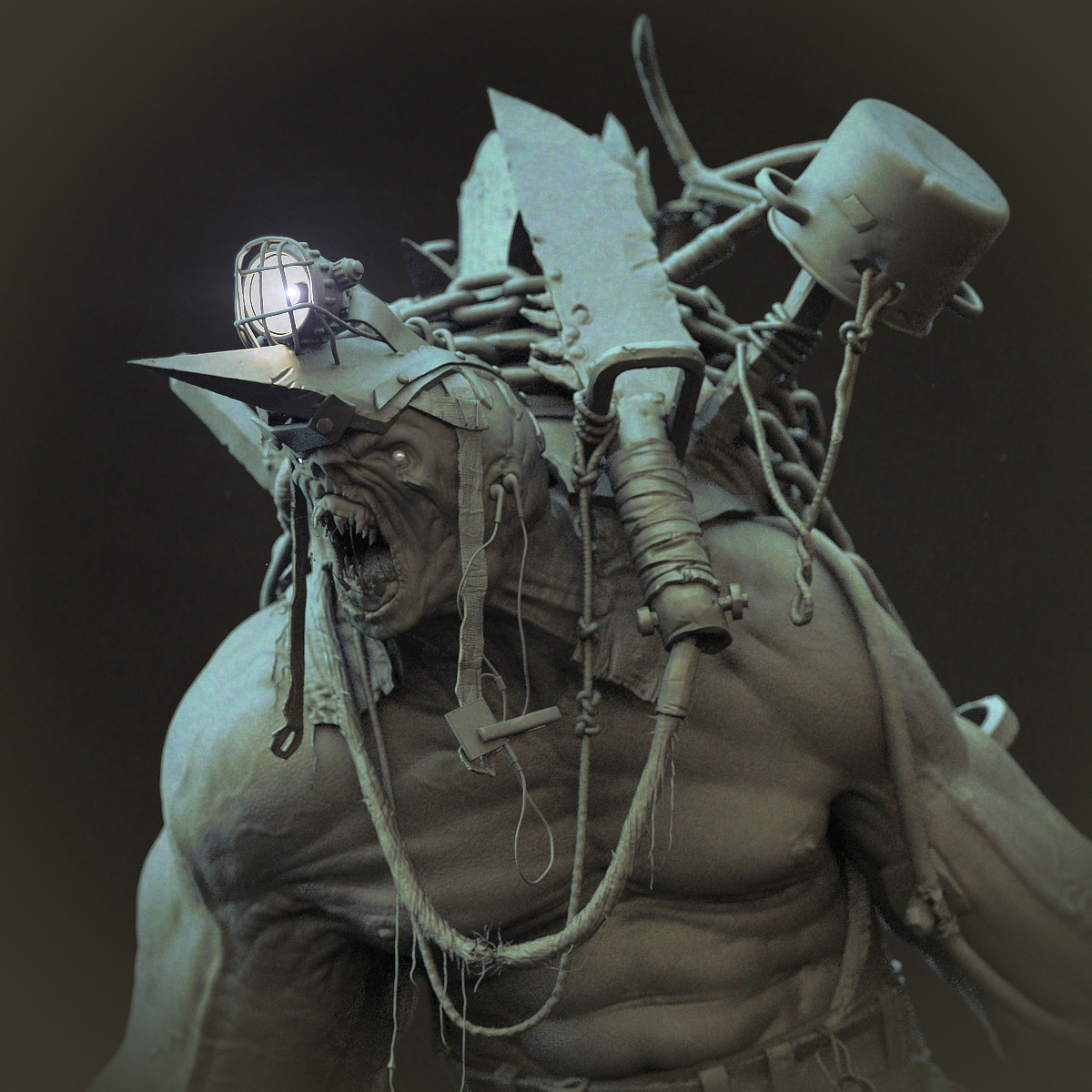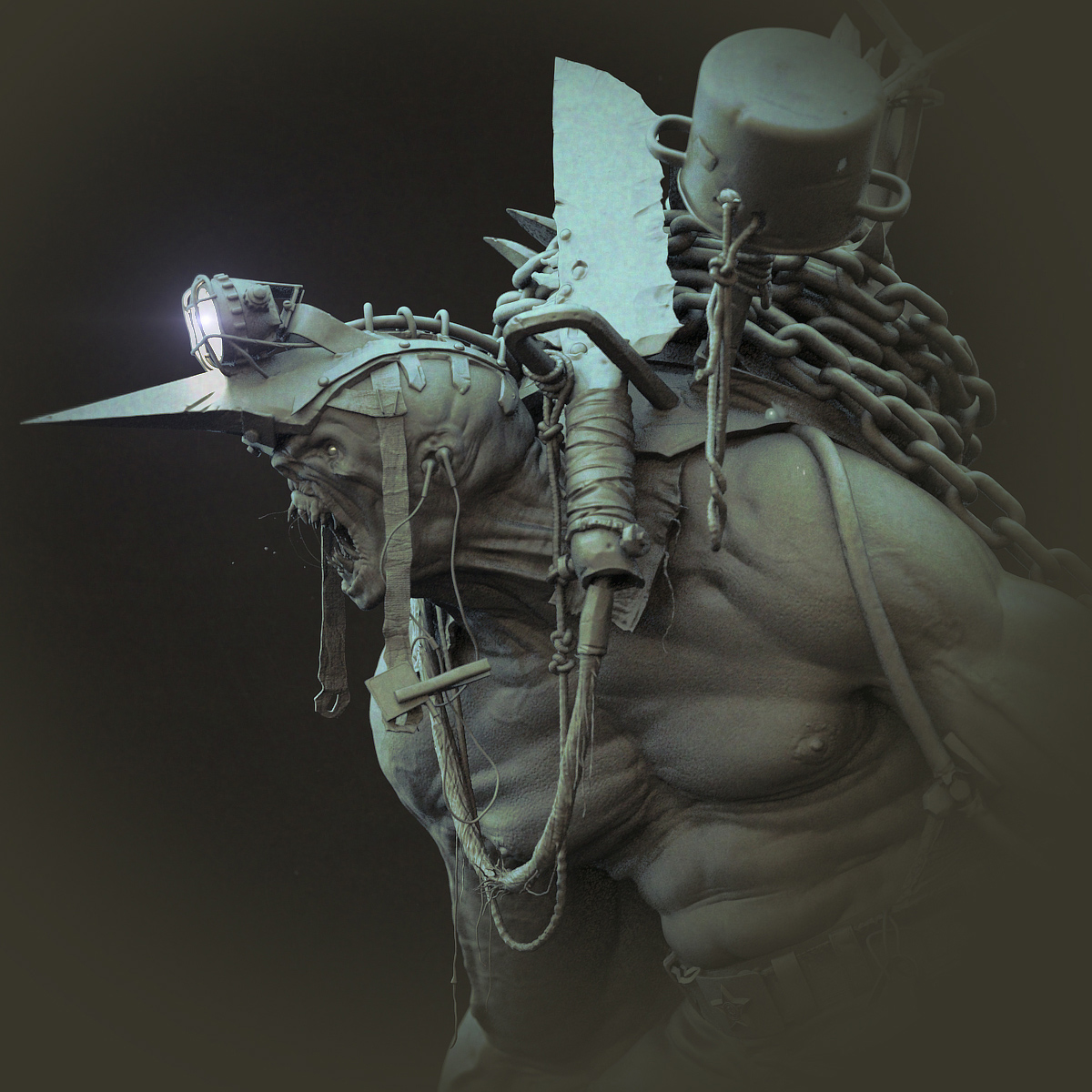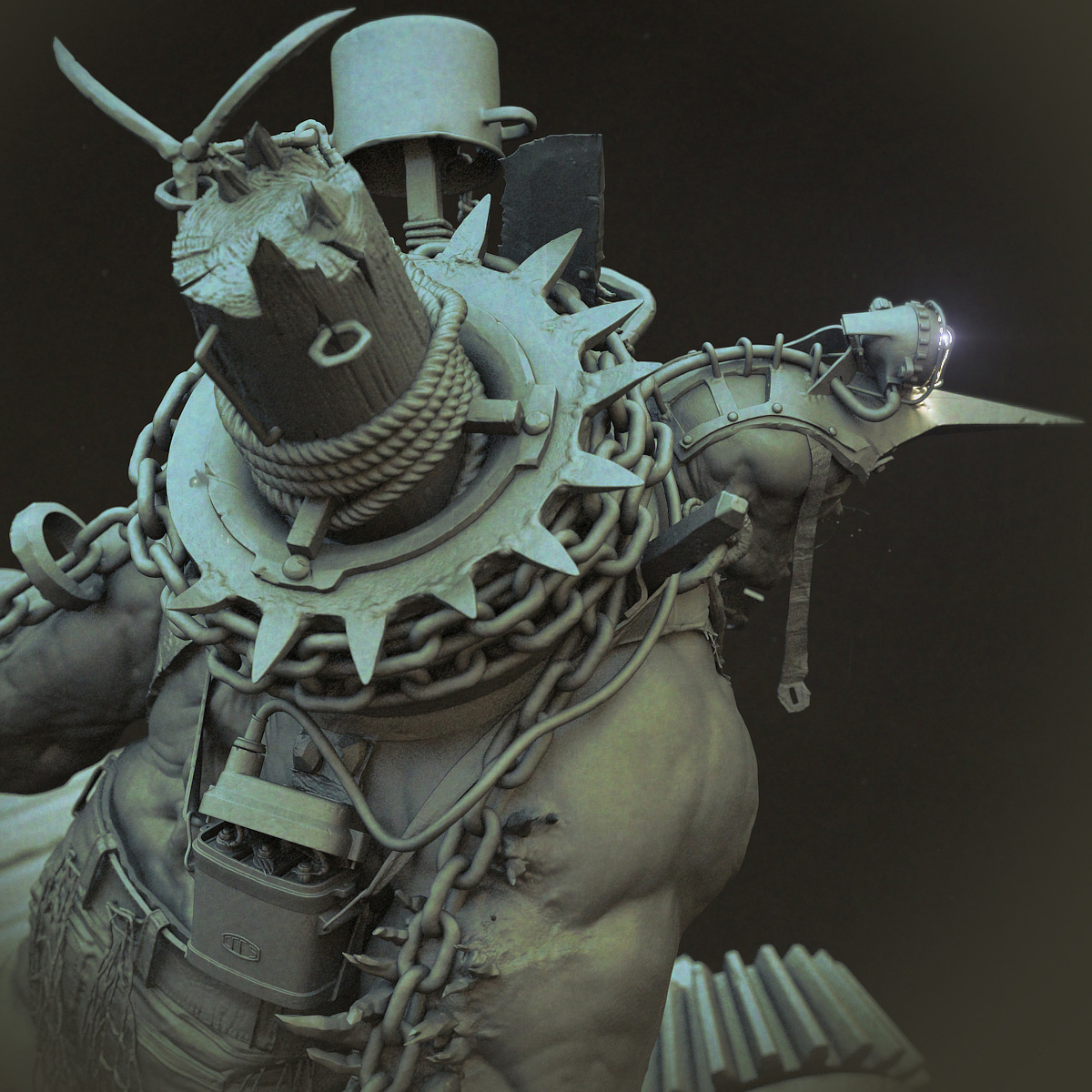 Attachments