At the end of last year, a friend of mine from LA, Adhemas Batista from House of Colors and 180LA agency, approached me with a huge task, to produce a short film, pro bono (no money), for UNICEF, calling attention to the terrible Syrian crysis. We wanted to tell a tale of a little girl who almost drawned in the Mediterranean Sea os her way to Greece. We decided to tell this story in the form of animation, as we see this stuff everyday in the news, and it has become normal already and nobody gives too much attention anymore… but when you take that story out of the news into a new media, it gets much stronger. So here I present you guys the work we did, and it has won 5 Lions in Cannes Festival tis year, 1 Bronze for Film, 1 Bronze for Entertainment, 1 Silver for Film Craft, 1 Gold for Campaign, and the Grand Prix for Good. We are proud of the achievement, and would like to share some of the making of.
Malak and the characters were designed in Zbrush from Dynamesh, the ocean os a few procedural technics and displacement animated textures, in 3dsmax powered by Corona Renderer.
[Unicef | Malak and the Boat](https://vimeo.com/156213632) from [André Holzmeister](https://vimeo.com/andreholzmeister) on [Vimeo](https://vimeo.com).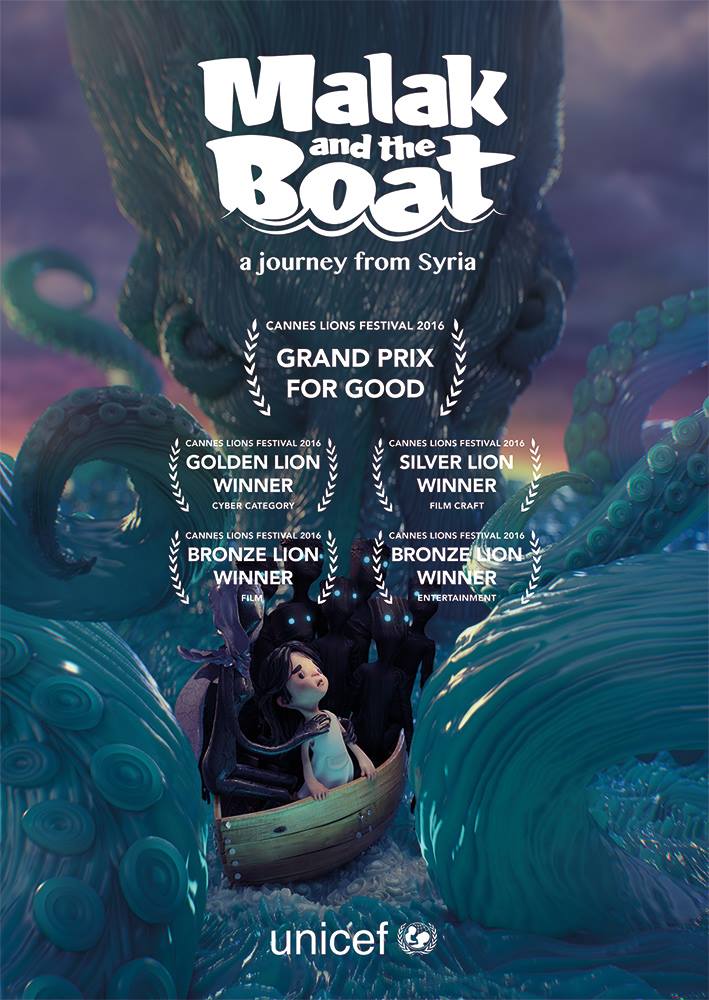 Attachments