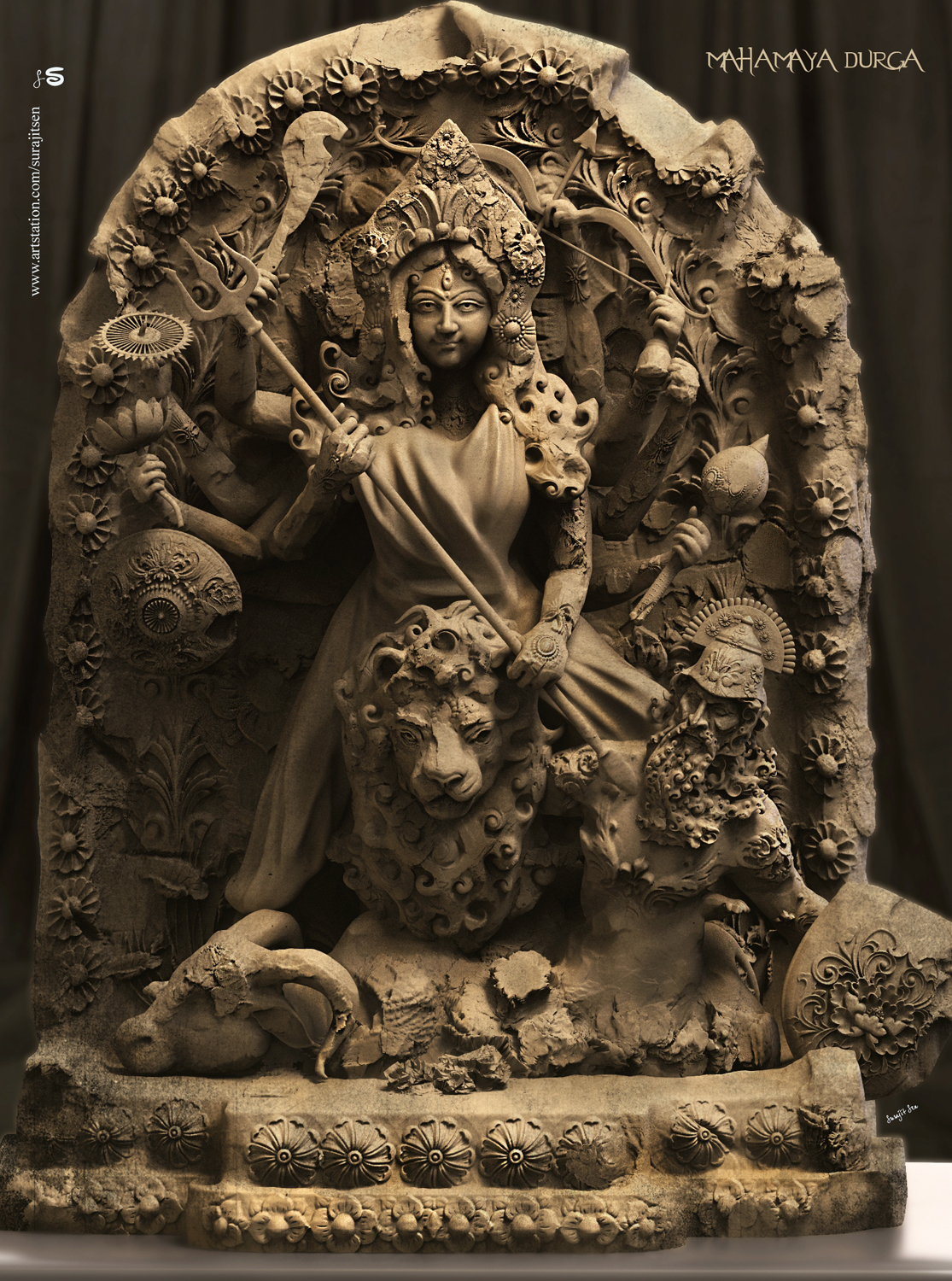 Updated version one of my Digital Sculpture "Adyashakti - Mahamaya ".
I tried to make a form of The Goddess Durga from my thoughts. I am always inspired by Ancient Indian Art of Sculpting. Though lot of relics are broken due to huge time that passed over, I still see the hidden art even in those broken sculptures. Here I, simply tried to imagine and digitally sculpt a relic from those lost period.
'Adyashakti' is the integral active form of power inherent in all Creation. Her manifestation has been portrayed as the Supreme Goddess 'Mahamaya', the creative force of the universe.
Mahamaya is also known as 'Durga' meaning 'The Invincible '.
In her violent form as Mahisasuramardini Goddess Mahamaya denote her victory over the vicious and sinful forces. Mahamaya is the ultimate Primeval Power of Creation, Protection and Destruction. Mahamaya has been adored in these invocatory lines. …
Salutation to the Goddess!
Salutation to the Goddess!
Salutation to the Goddess.
#surajitsen #sculpt #digitalsculpt #vfx #artist #indianartist #clay #digitalsculpting#shares #brush #practice #durgartwork #durgasculpture