Hello Zbrush Central!
I decided from now on I will post my new projects here so I can share my evoution and keep growing thanks to this experienced community.
You can check my previous work on older threads and on my https://www.artstation.com/bilfrok
My last personal project:
King of the streets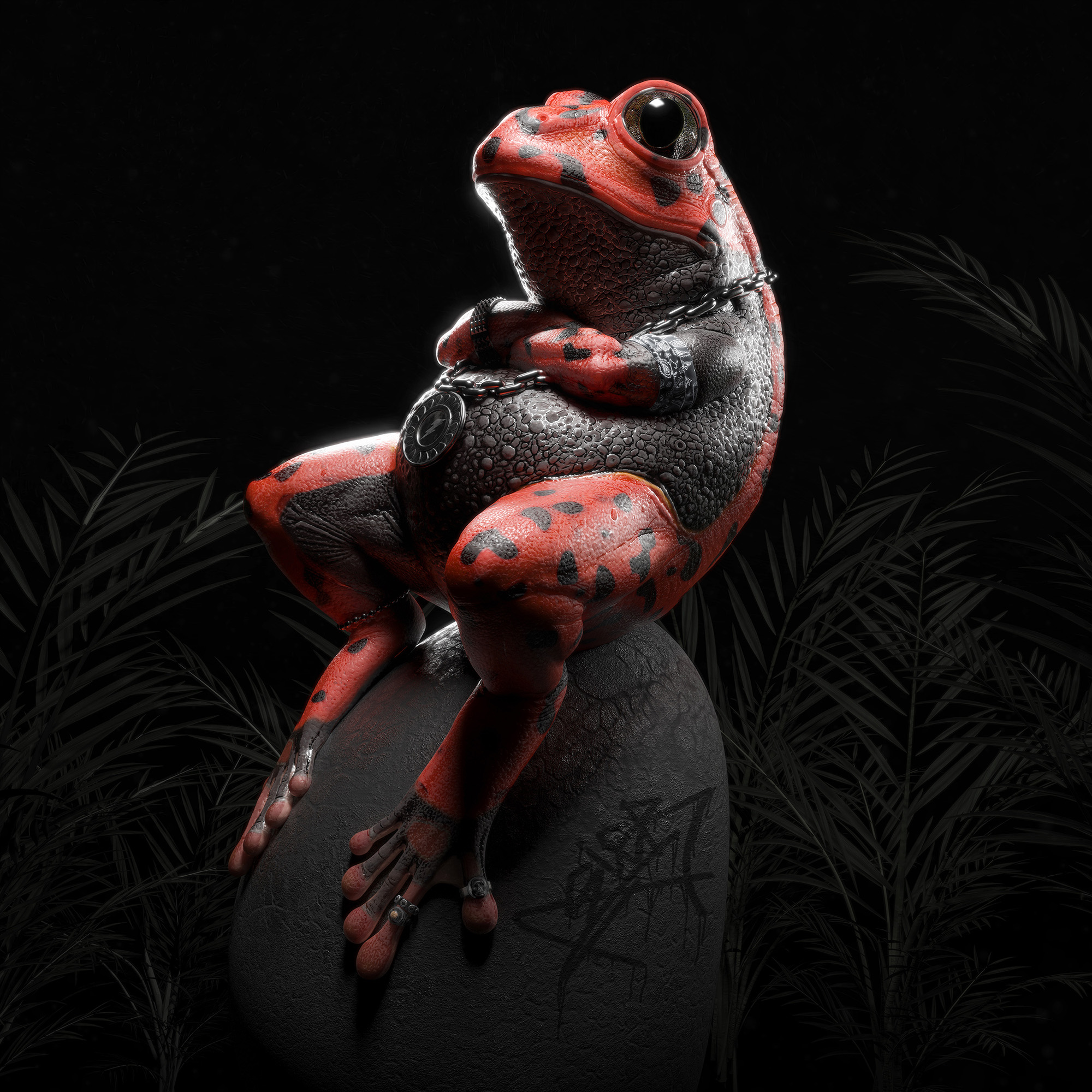 King of the streets is a tiny CG red dart frog that represents the power of the attitude.
It is a personal character design project that I started from a meme I randomly found and I decided to turn into a cool and full of attitude frog. A frog that migth be tiny but rules the forest!
Is based on the Strawberry poison-dart frog, a small frog found in Central America, often found in humid lowlands and premontane forest. This frog is the King of the streets, a tough guy that rules the forest mafia, so I accentuate the anatomy and added some cool gang style props.
You can download the model from my gumroad only to play with and make your own versions!! (no commercial projects aloud) https://gumroad.com/l/XaeyT#
The original render is superhighres so here I sahre some crops:
HEAD crop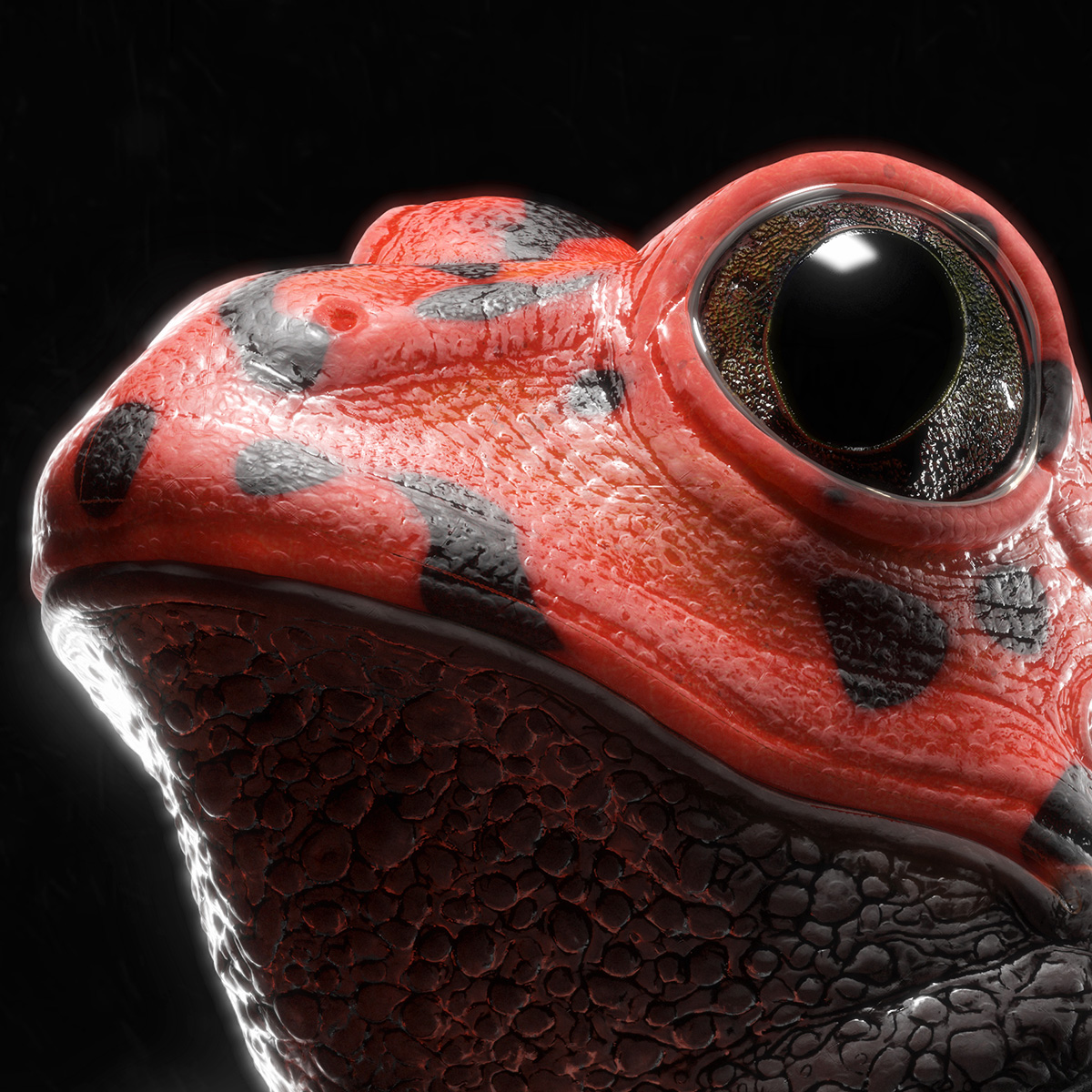 Torso crop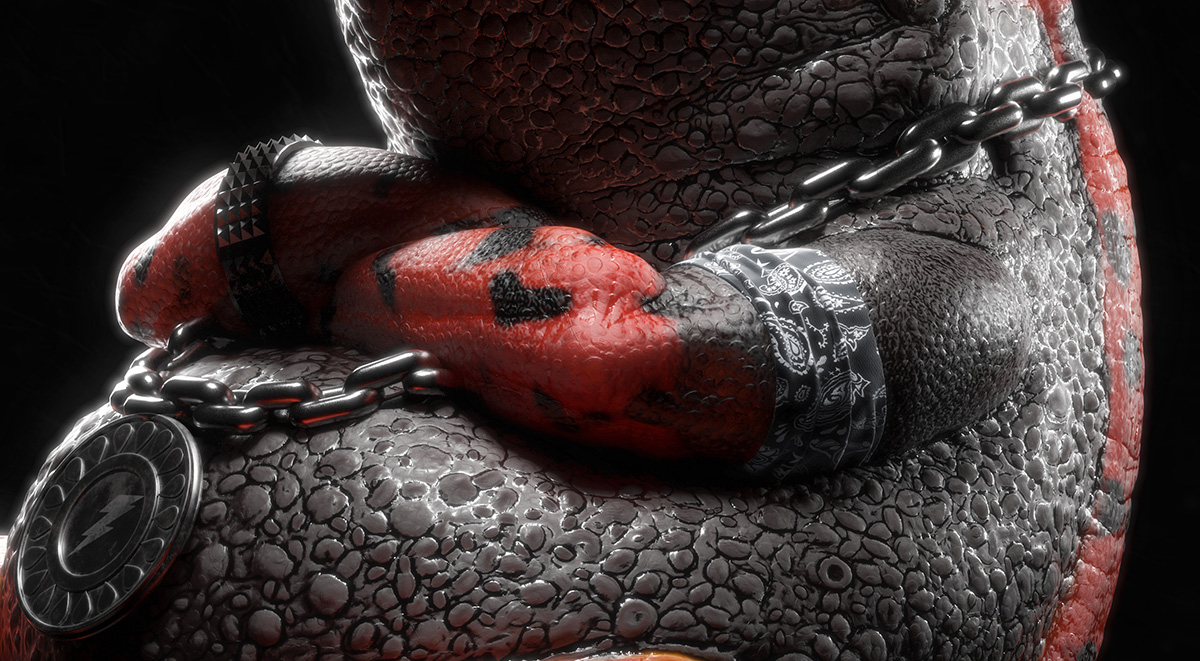 MY PROCESS: I started from a meme so I wanted to share my reinterpretation of that meme back to the meme community

DOWNLOAD THE MODEL FROM MYY GUMROAD!!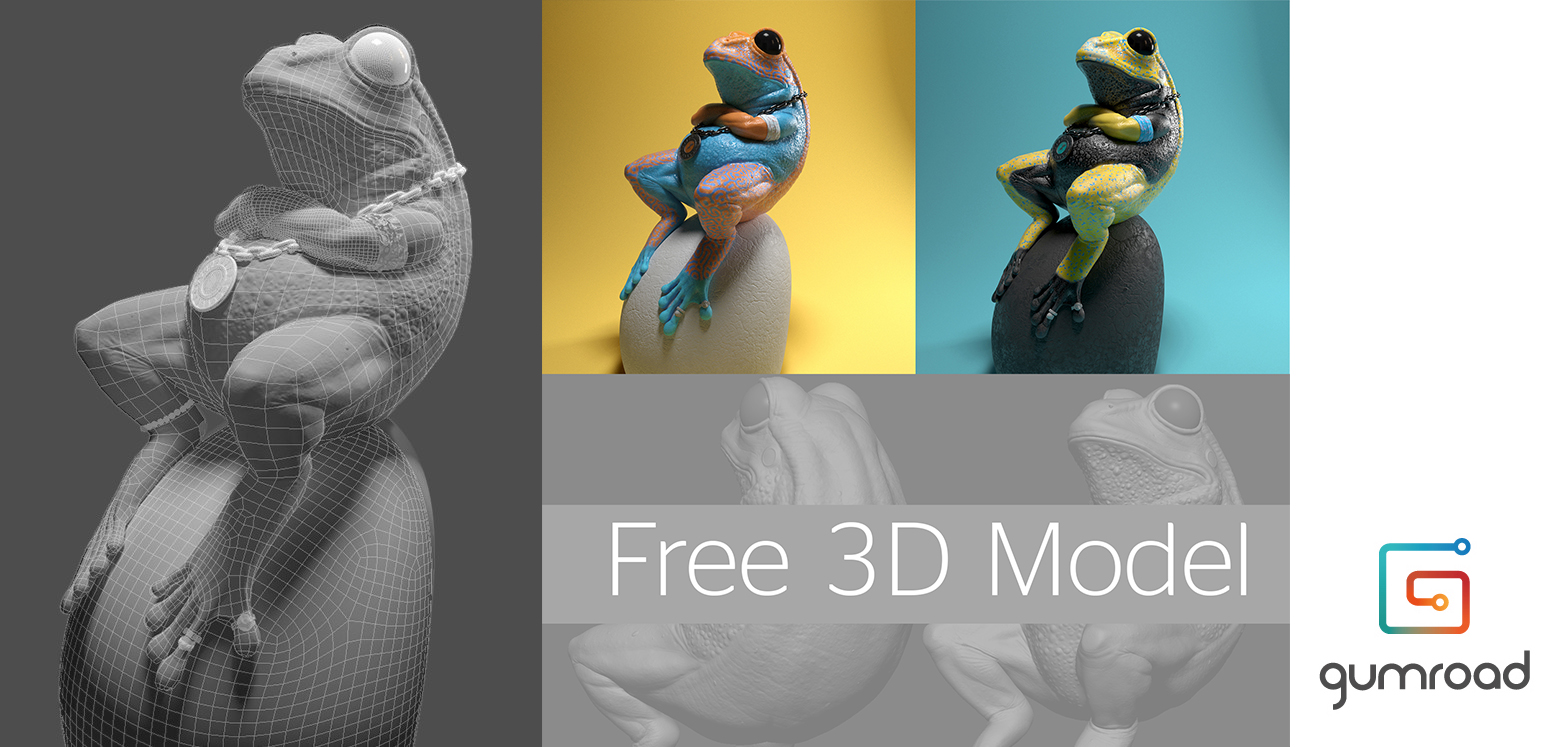 ZBRUSH SCREENSHOTS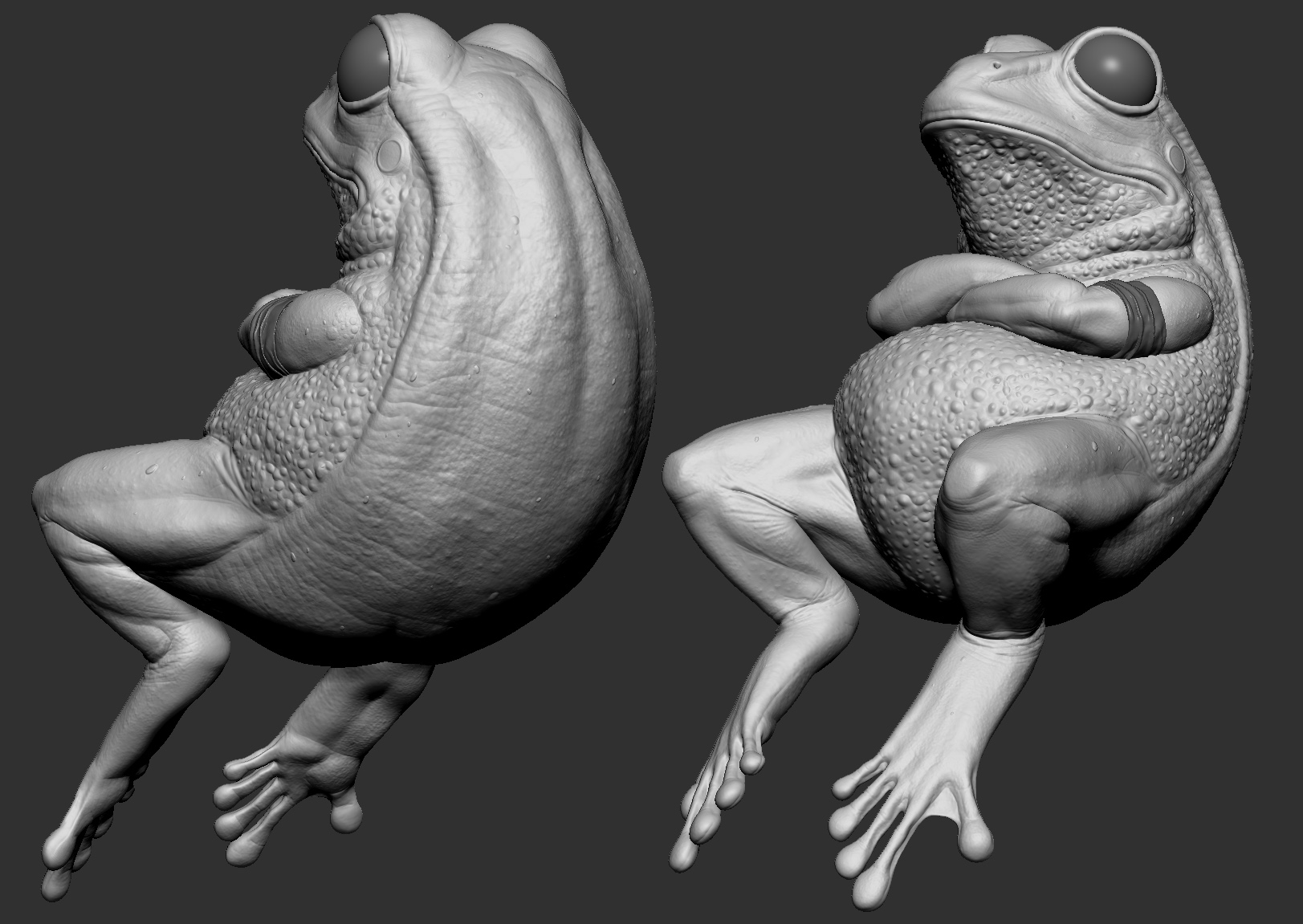 Attachments