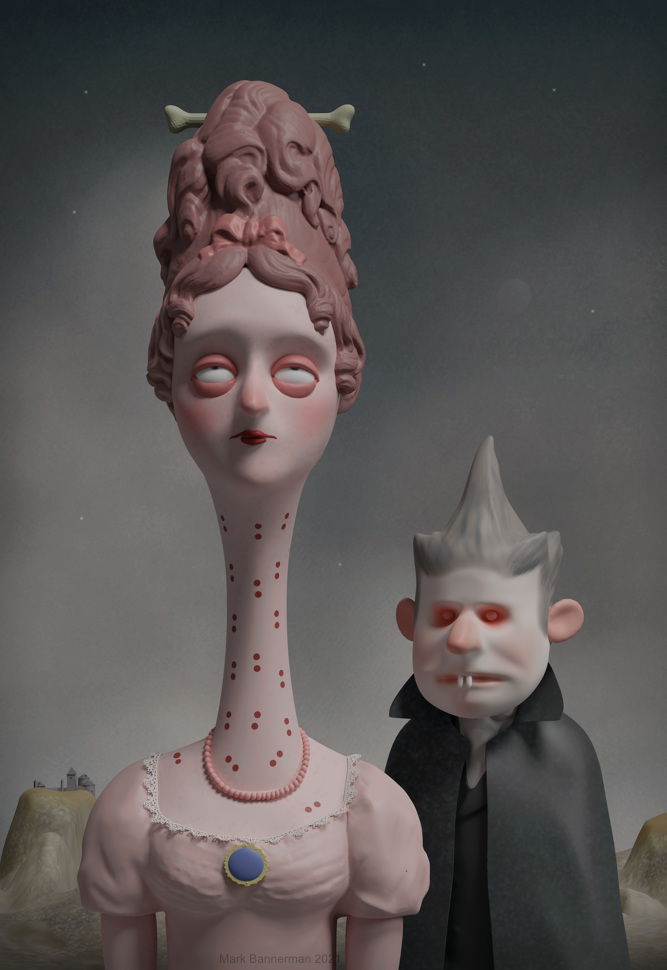 Woozy wooing.
Excellent!







!!! How lucky can a vampire get
!!!

!!
A toothsome beauty! I love it.

One of my favorites so far!
Thank you Dear ZBrush chums and creatures of the night for the comments and likes.
Much appreciated.

Another stunner! So good


Jaime
Fantastic! What a colour palette! Hope you and the family are thriving in these 'interesting times'.