Bust of Marvel character Loki. Based on Tom Hiddleston's portrayal.
Attachments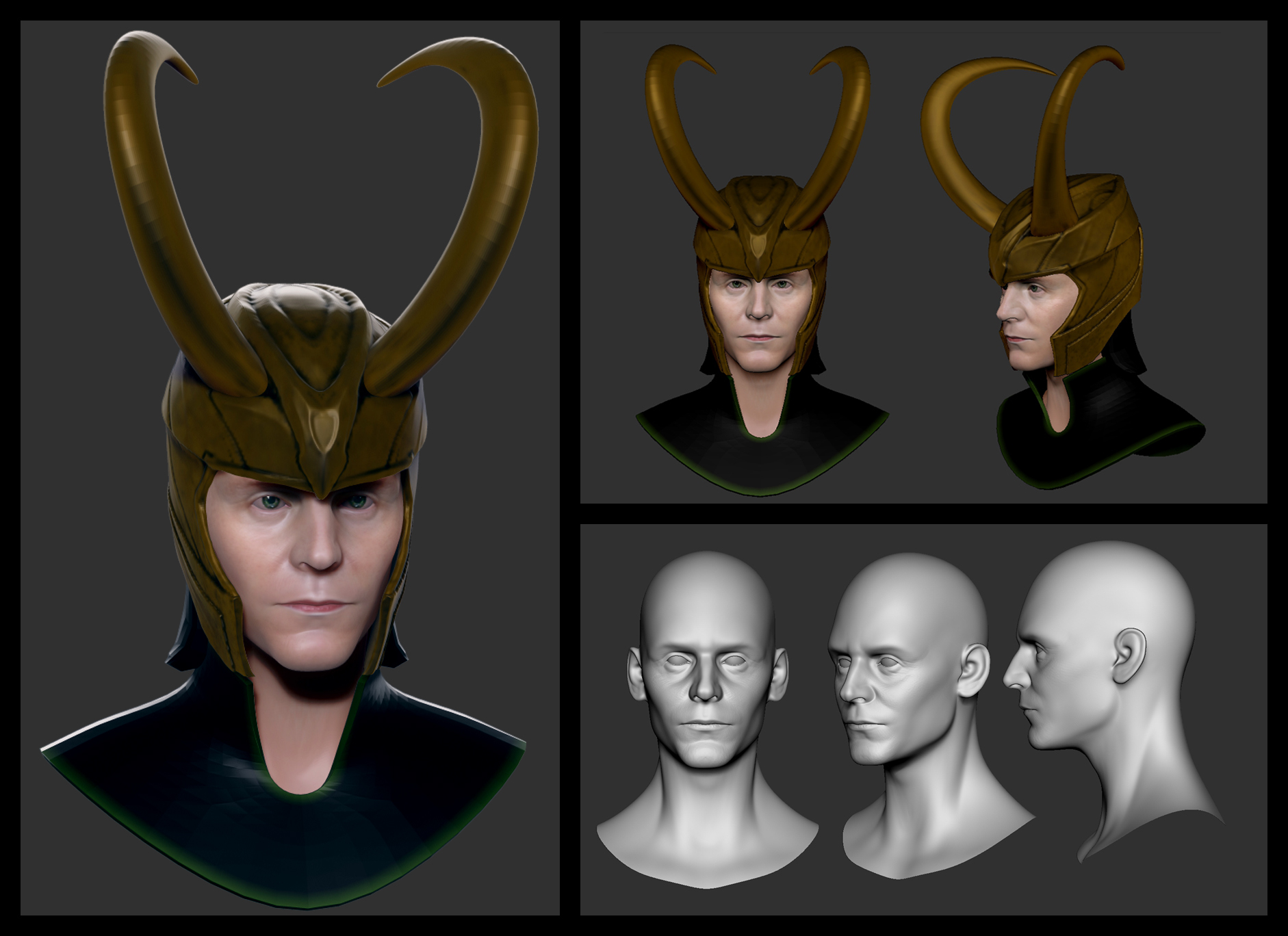 quick update with texture and a little bit of sculpting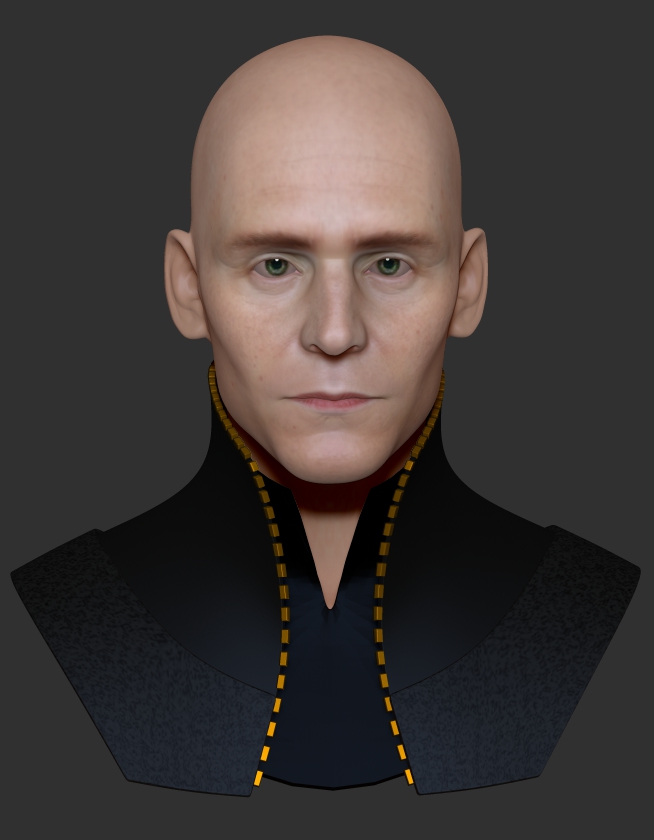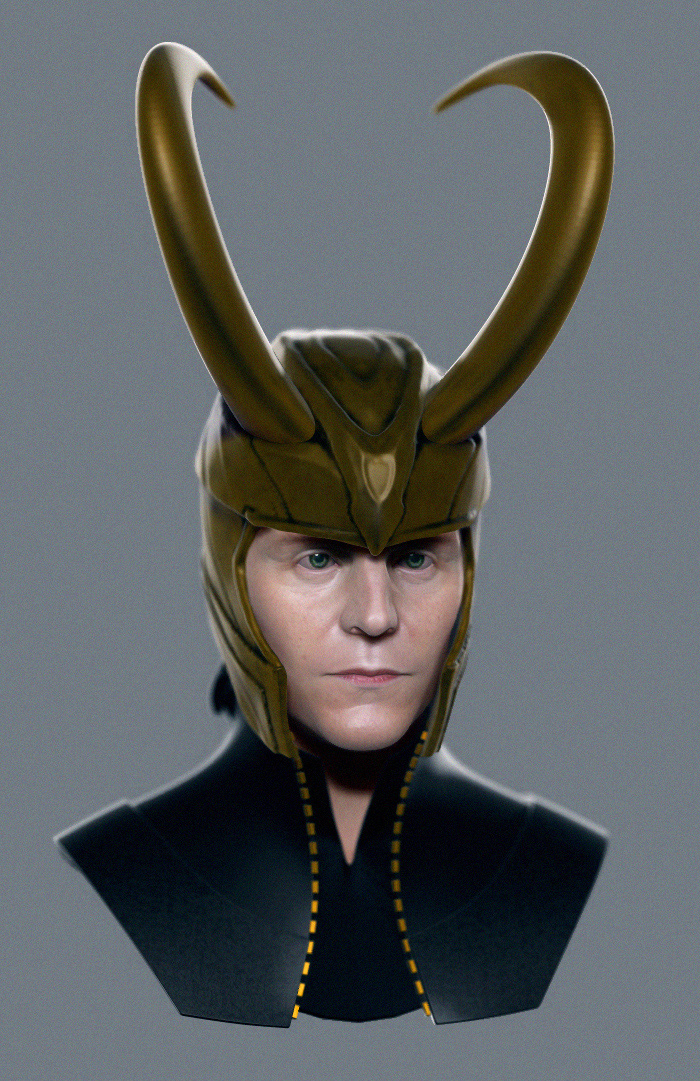 Not too sure yet on how to finalize his helmet. Really want it to come out with some clean geometry.
Very nice, keep it up!

what are you using for the skin? and pretty good likeness

Thank you. The skin is just the default skin material with a painted texture. I adjusted the color balance in Photoshop to give it a better look
Hello! Your sculpt is amazing. Would you be interested in selling me the file? I would not redistribute. I would love to make bookends of this. If you are interested, please message me back at your earliest convenience!
Thank you,
Hallena