Here is my W.I.P master study of part of the ancient sculpture "Laocoon and his Sons". Sculpted and rendered in ZBrush and composited in Photoshop. This master study was inspired by Deryck Pelegrini and his ZBrush Masters Interview presentation. It was a very informative presentation and a great insight into his process.
Laocoon and his sons is one of my favorite sculptures and I have been very lucky to have visited the copy of the sculpture, several times, at the Legion of Honor Museum in San Francisco. What is great about this version is that you can get very close to study it and even walk around and see the back.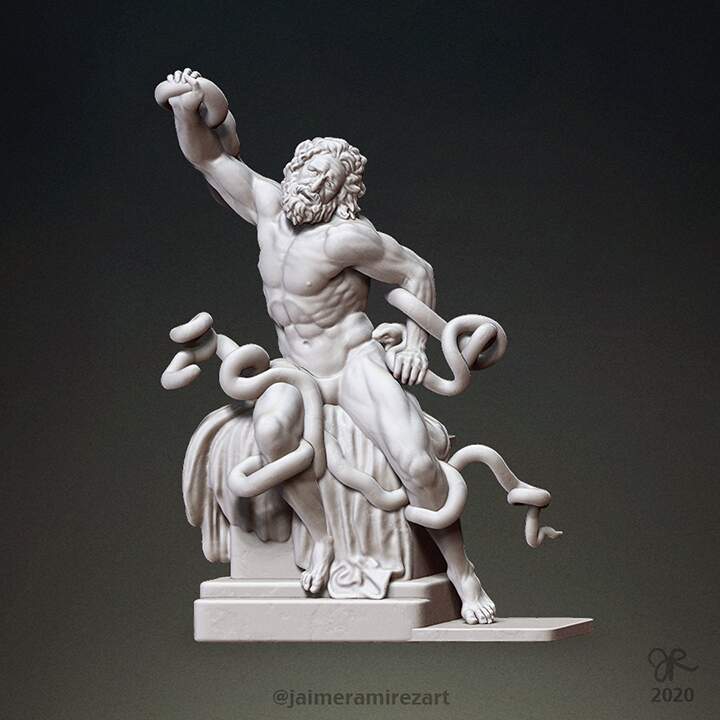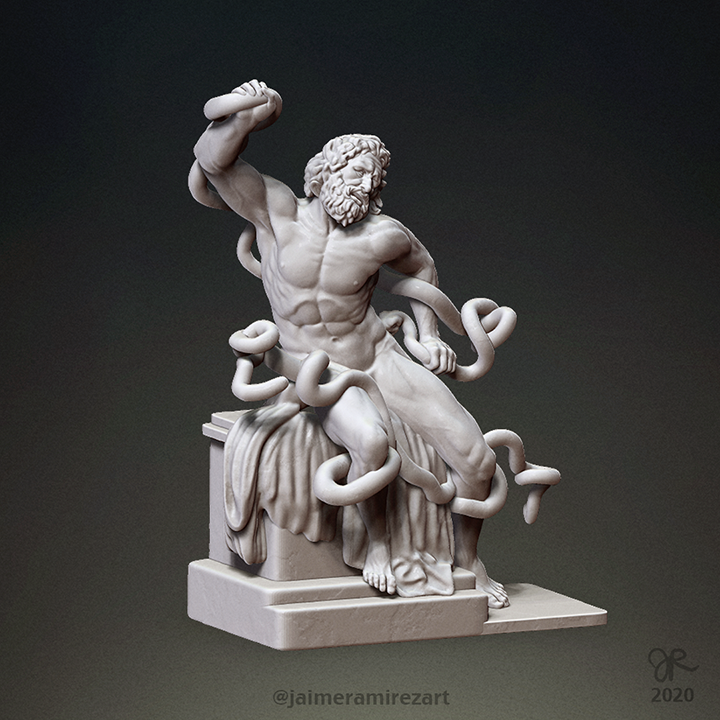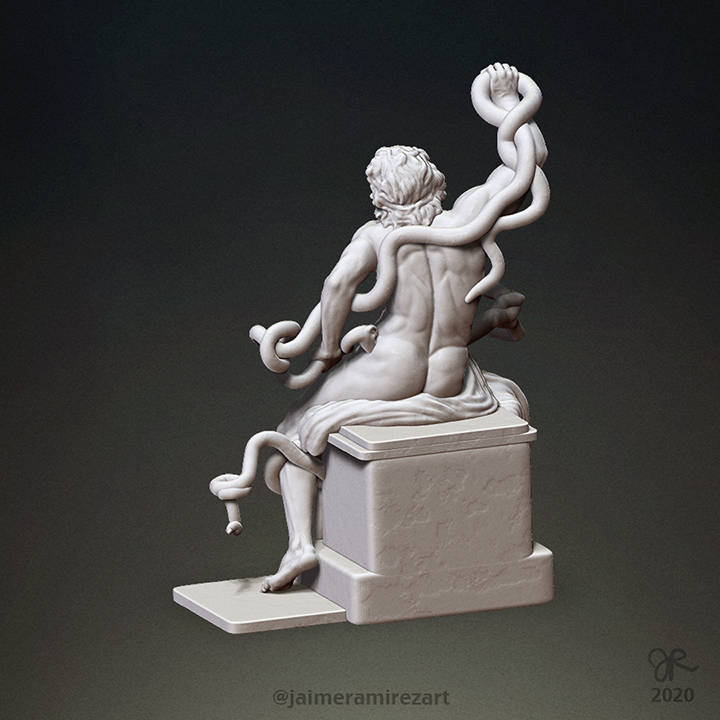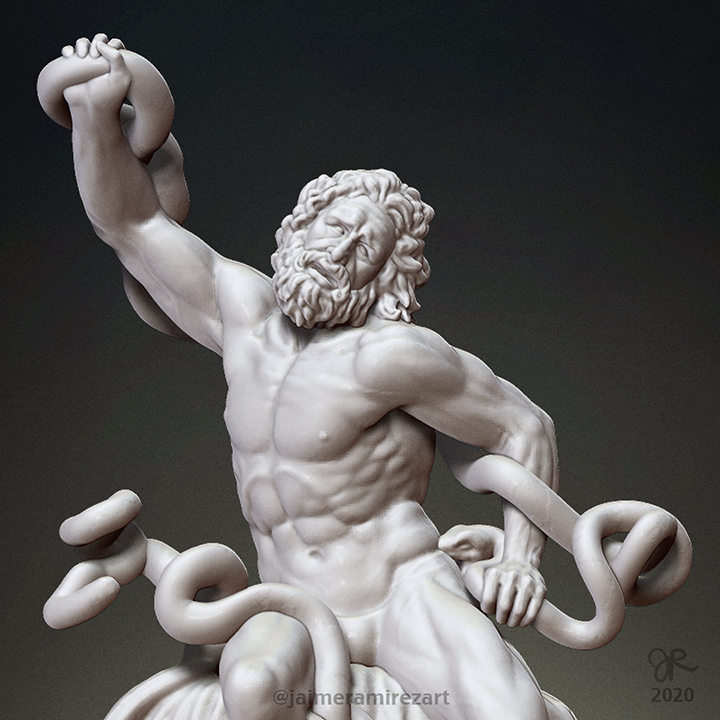 Check out Deryck Pelegrini's Youtube ZBrush Masters Presentation here:

Original Master Sculptors: Athanadoros, Hagesandros, and Polydoros of Rhodes early 1st century. Discovered in Rome, Italy in 1506.