I have made LandCruiser40 with ZModeler.
Renderer is KeyShot.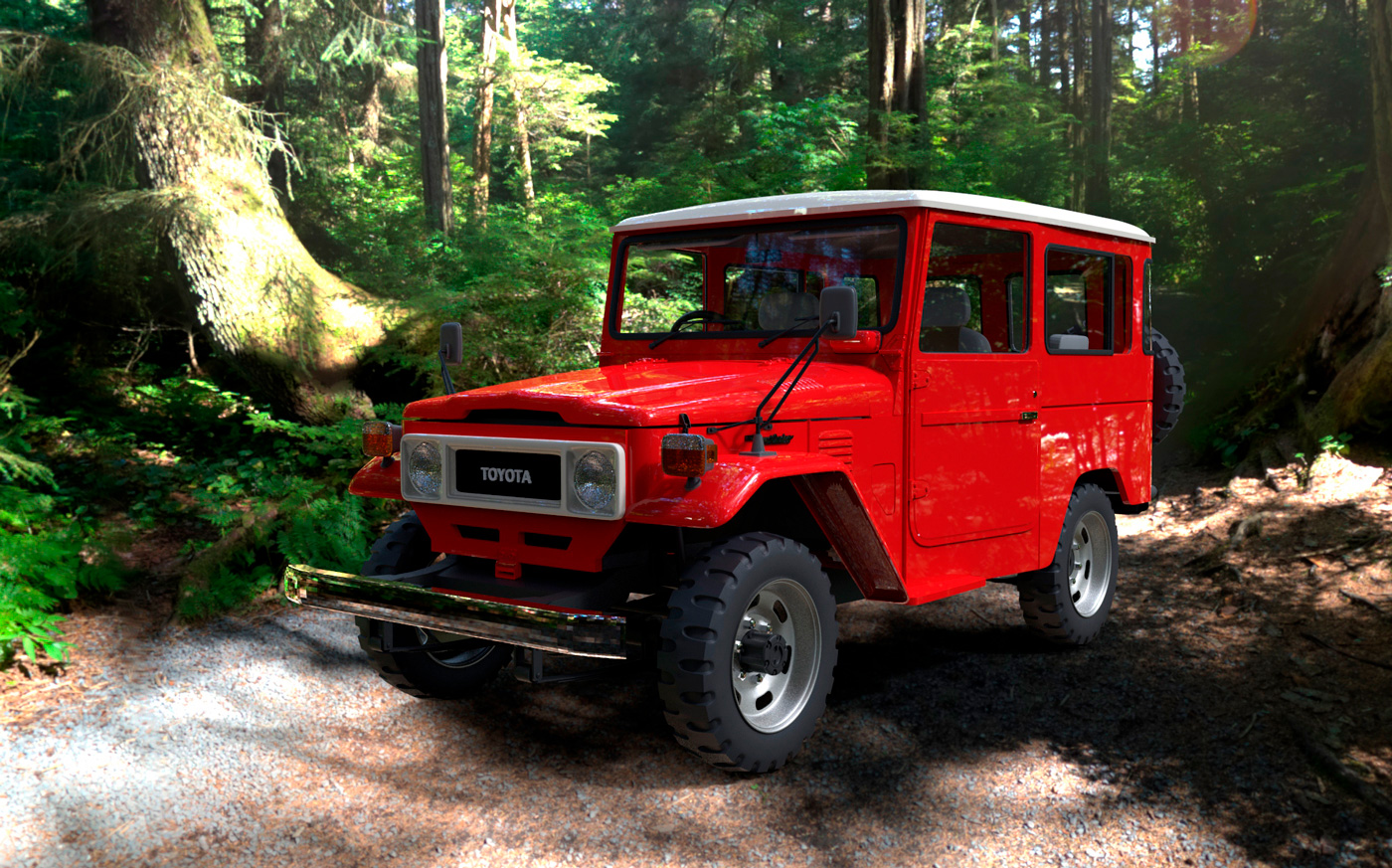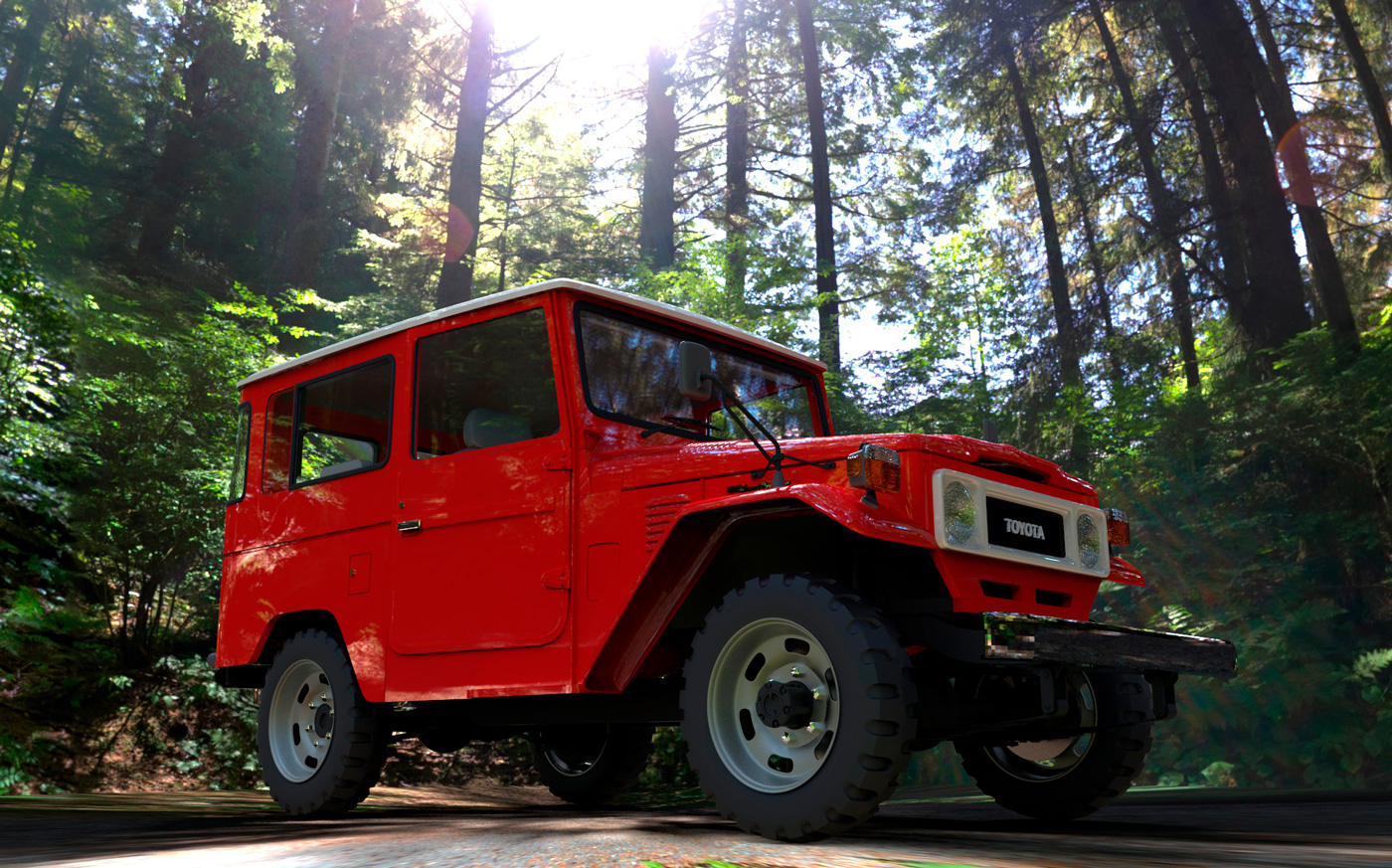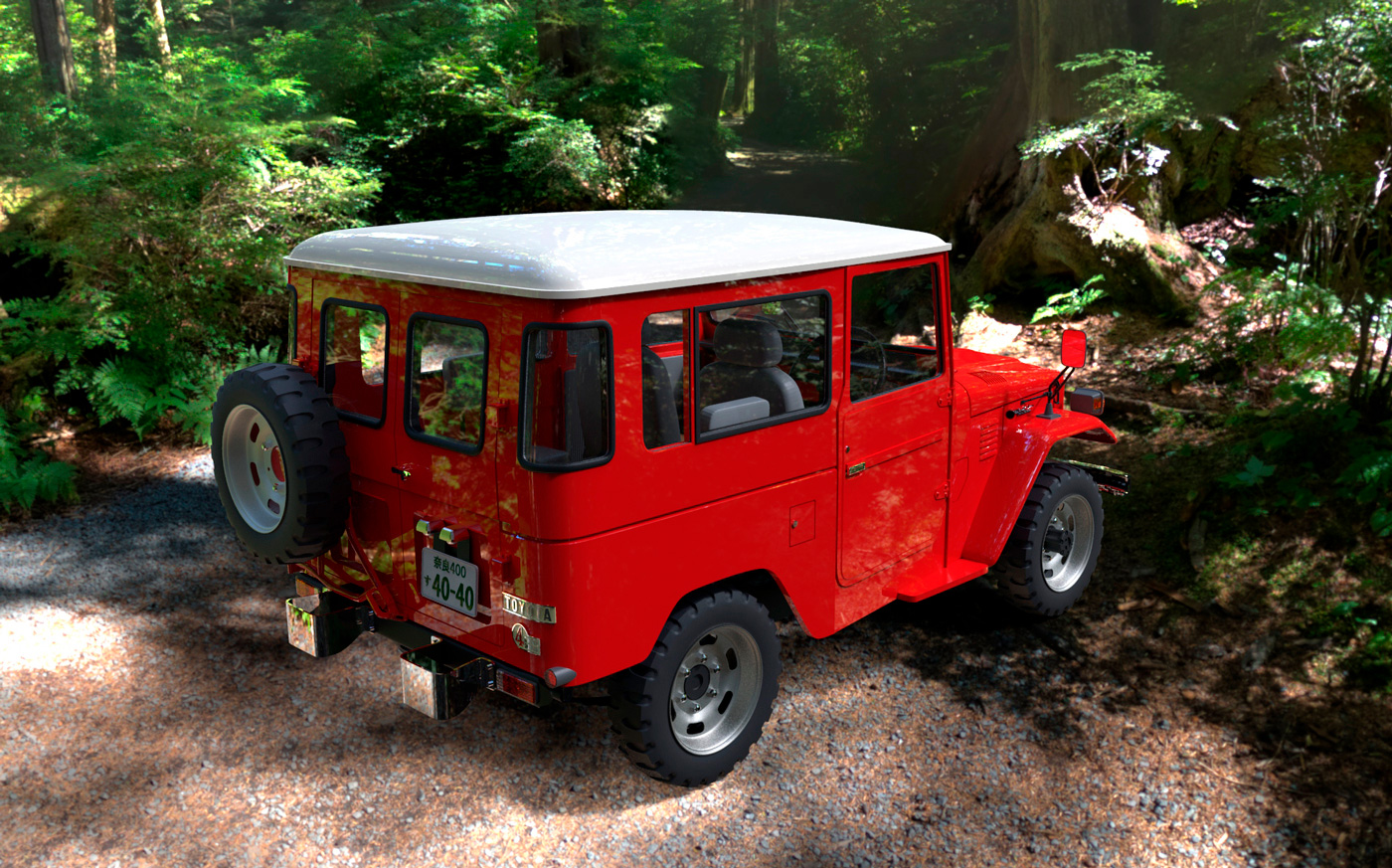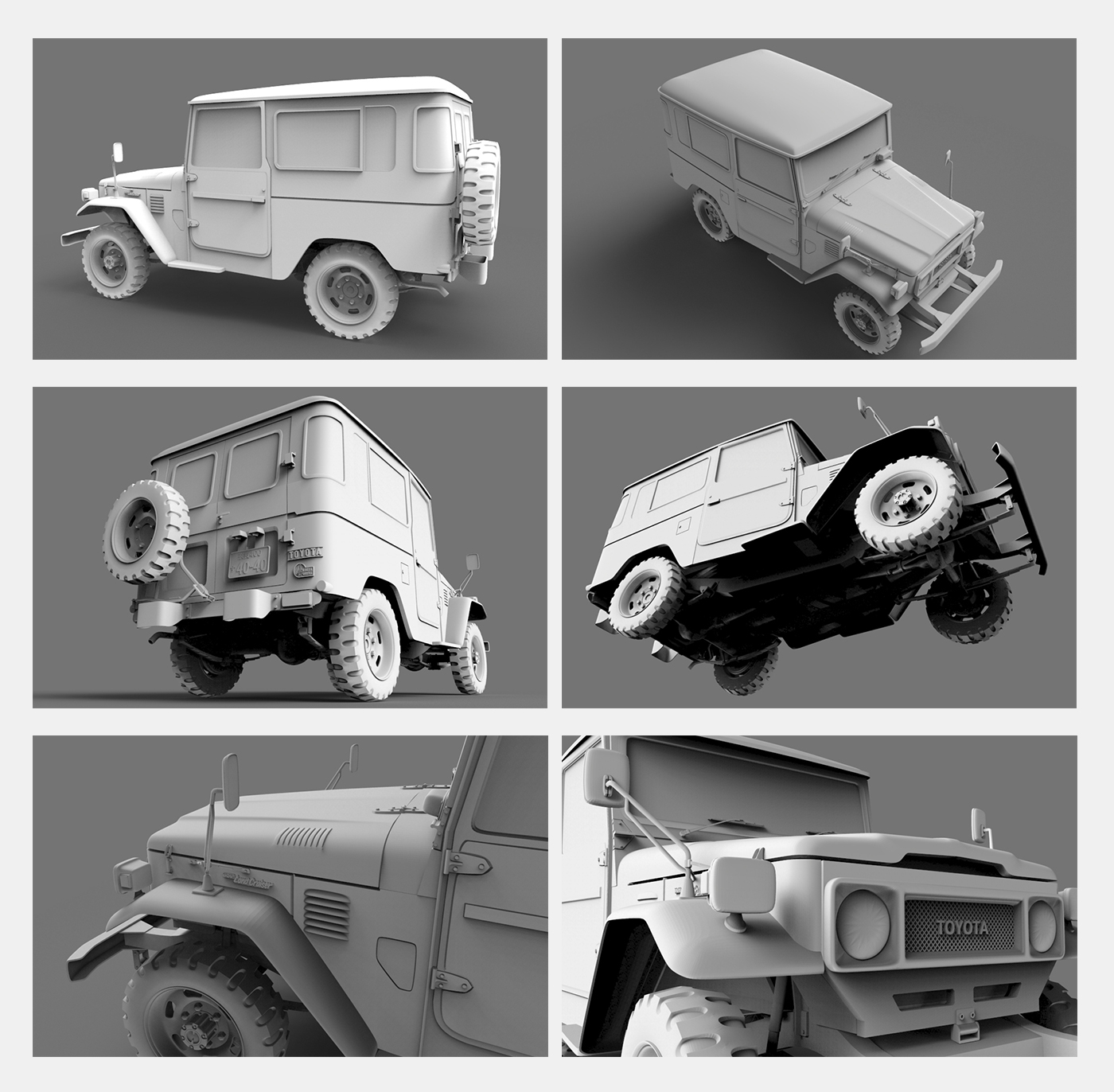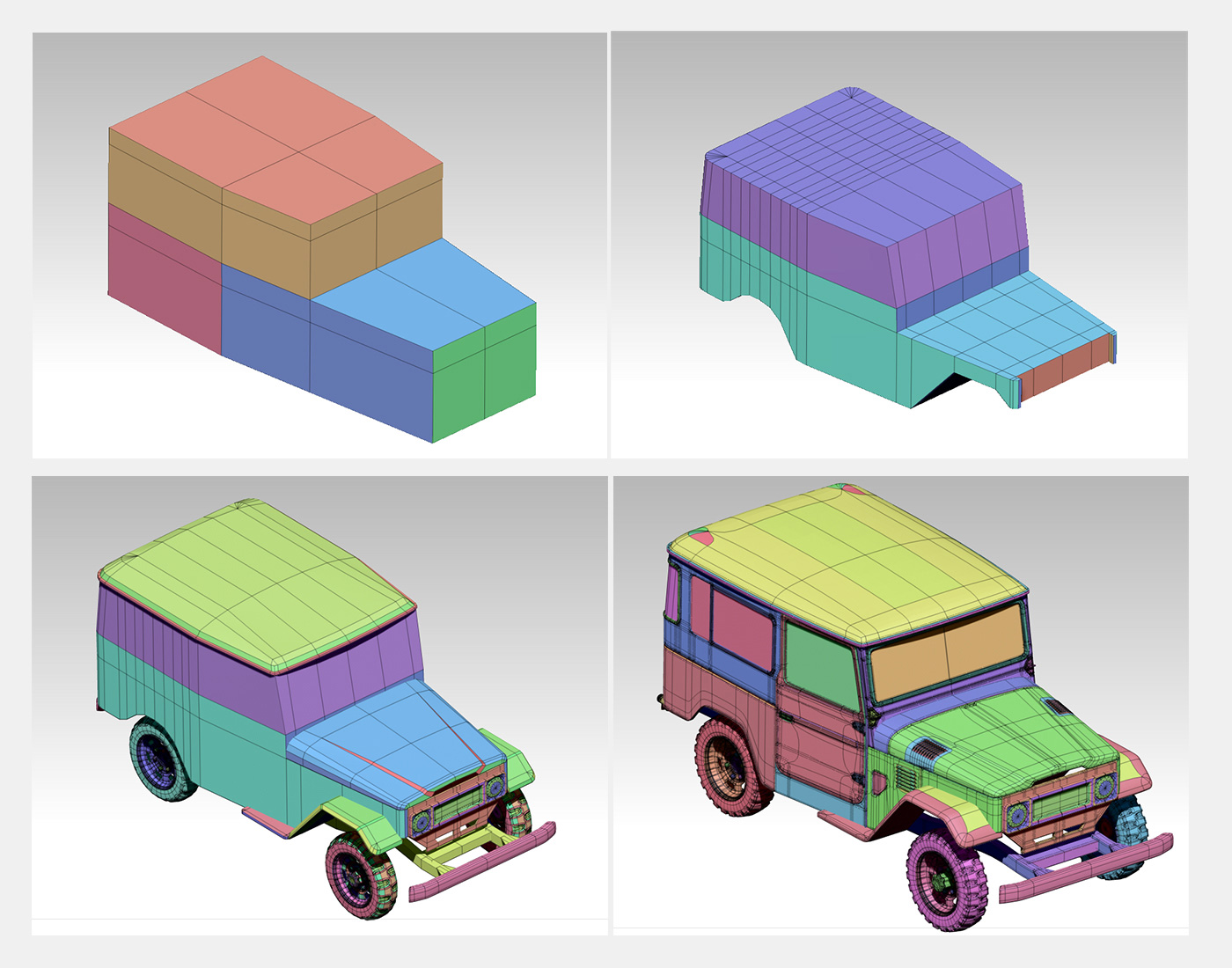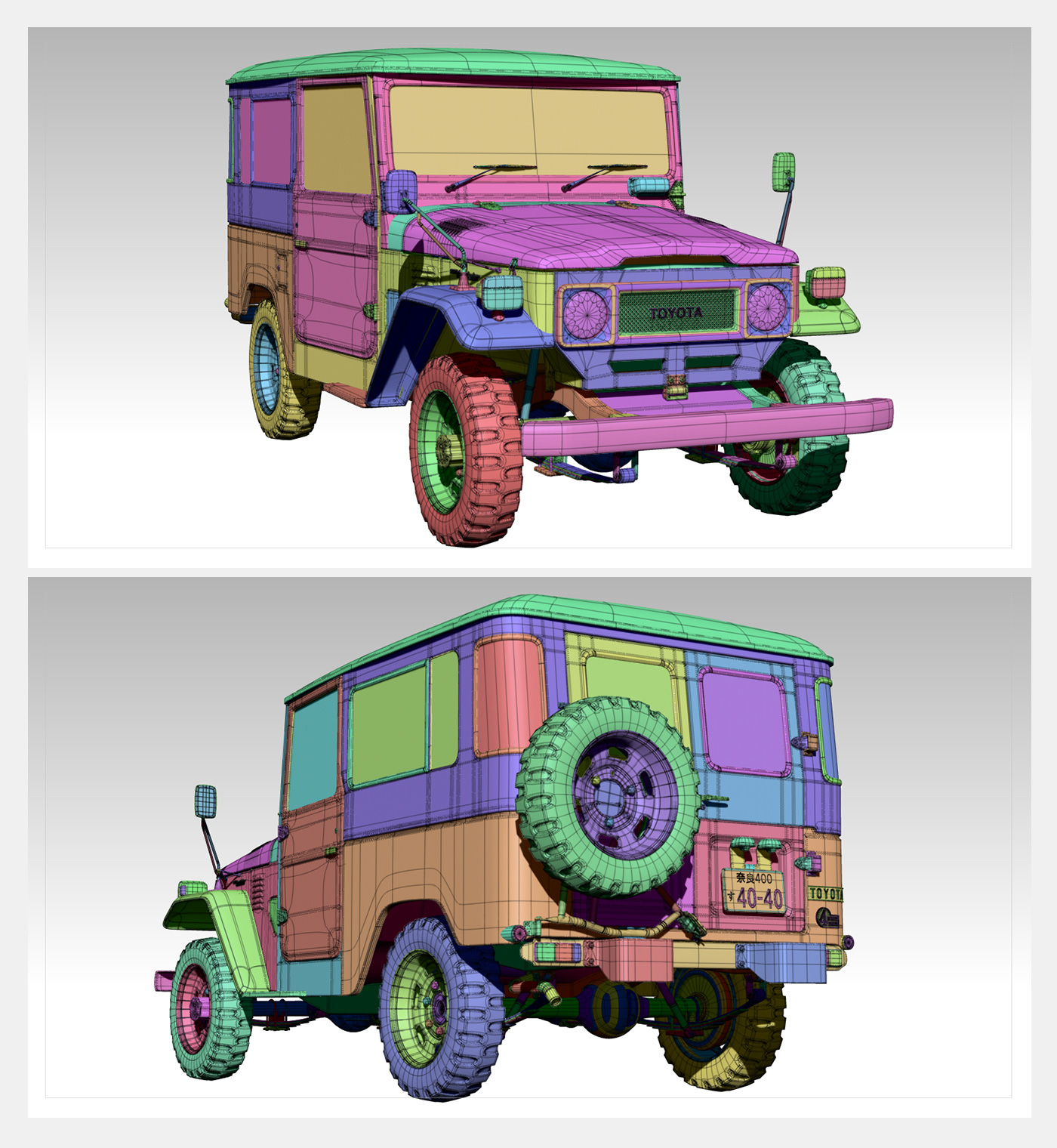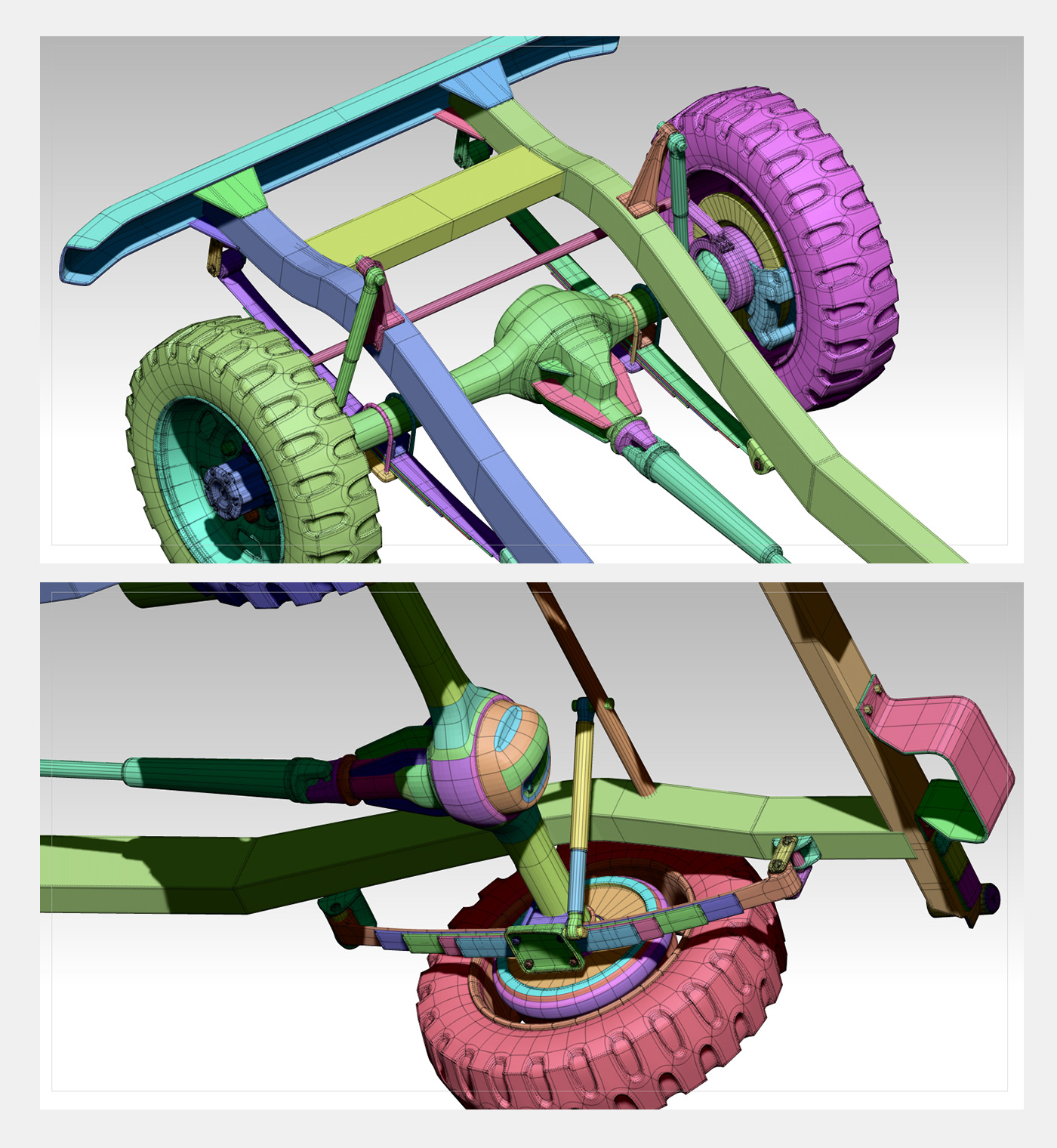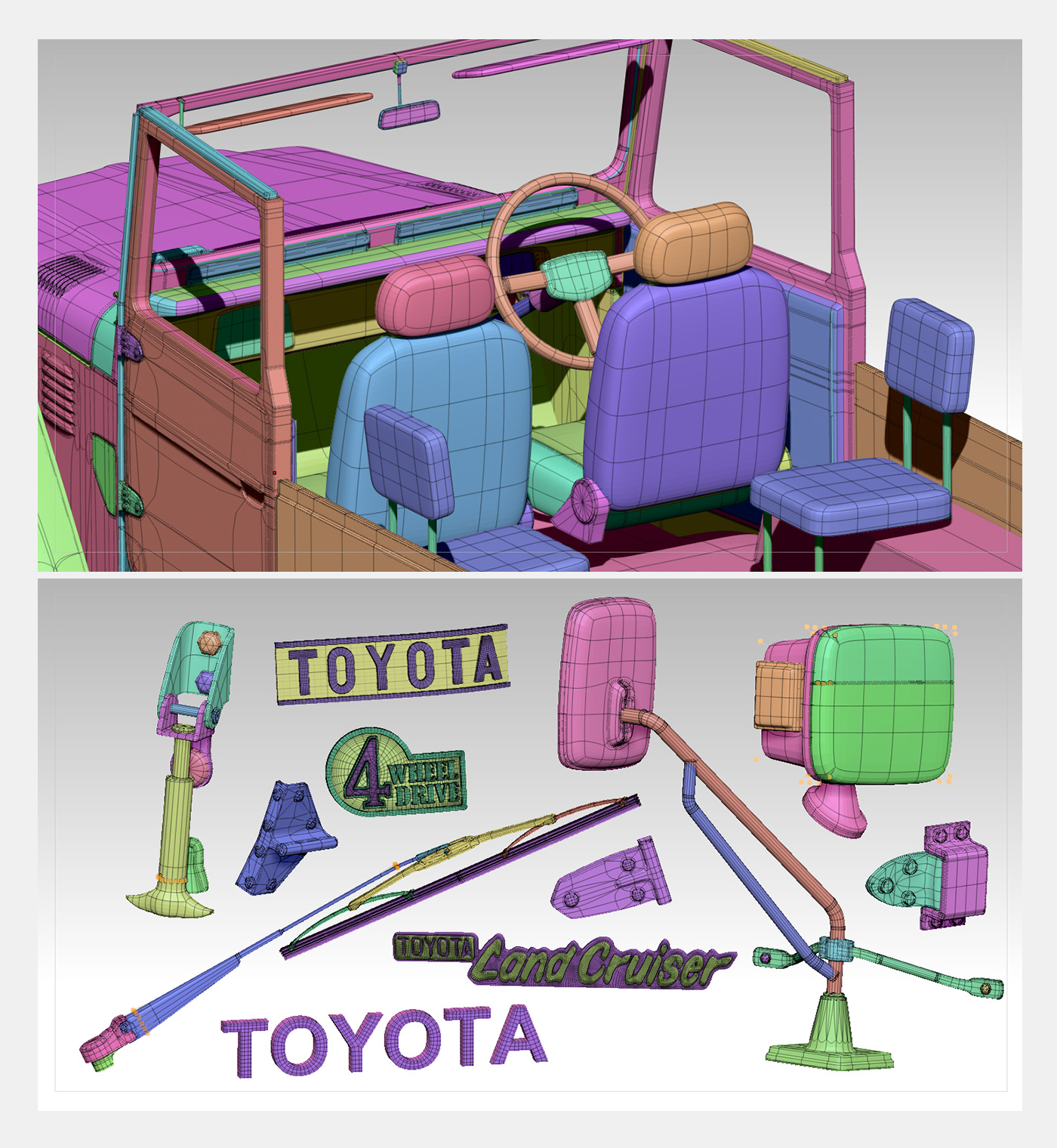 ======================
Tamotsu Kishida
https://twitter.com/studiokeeps
Attachments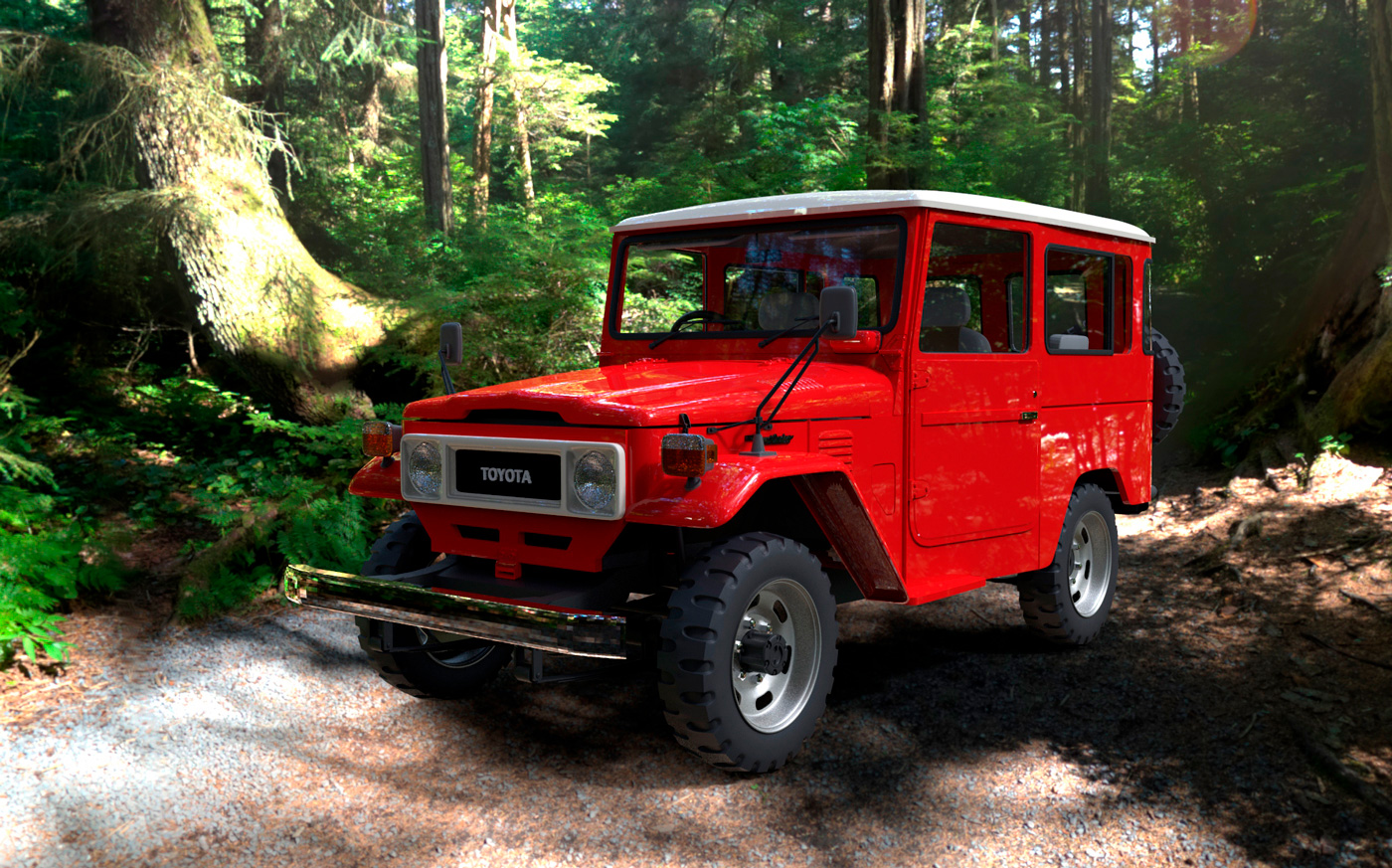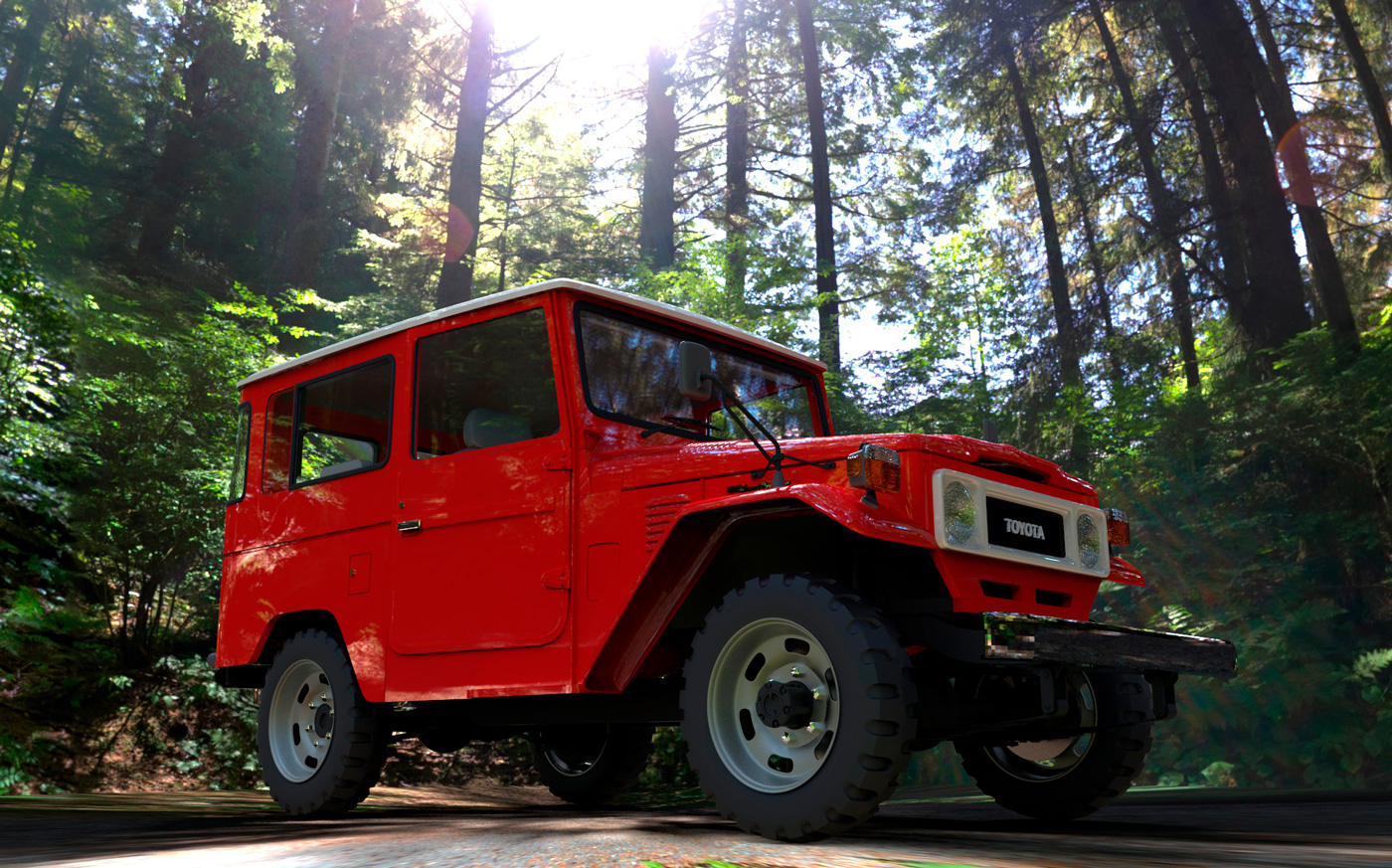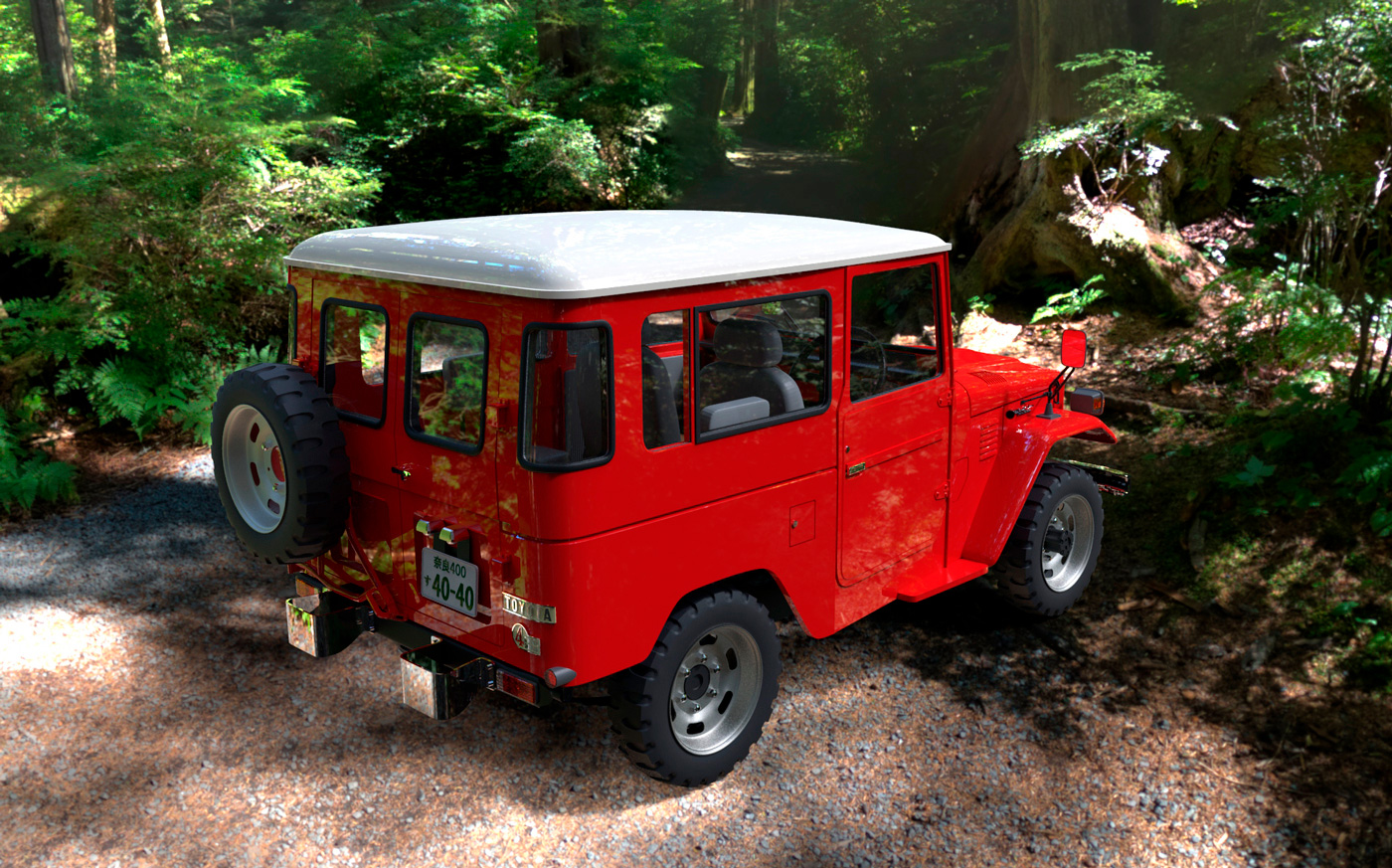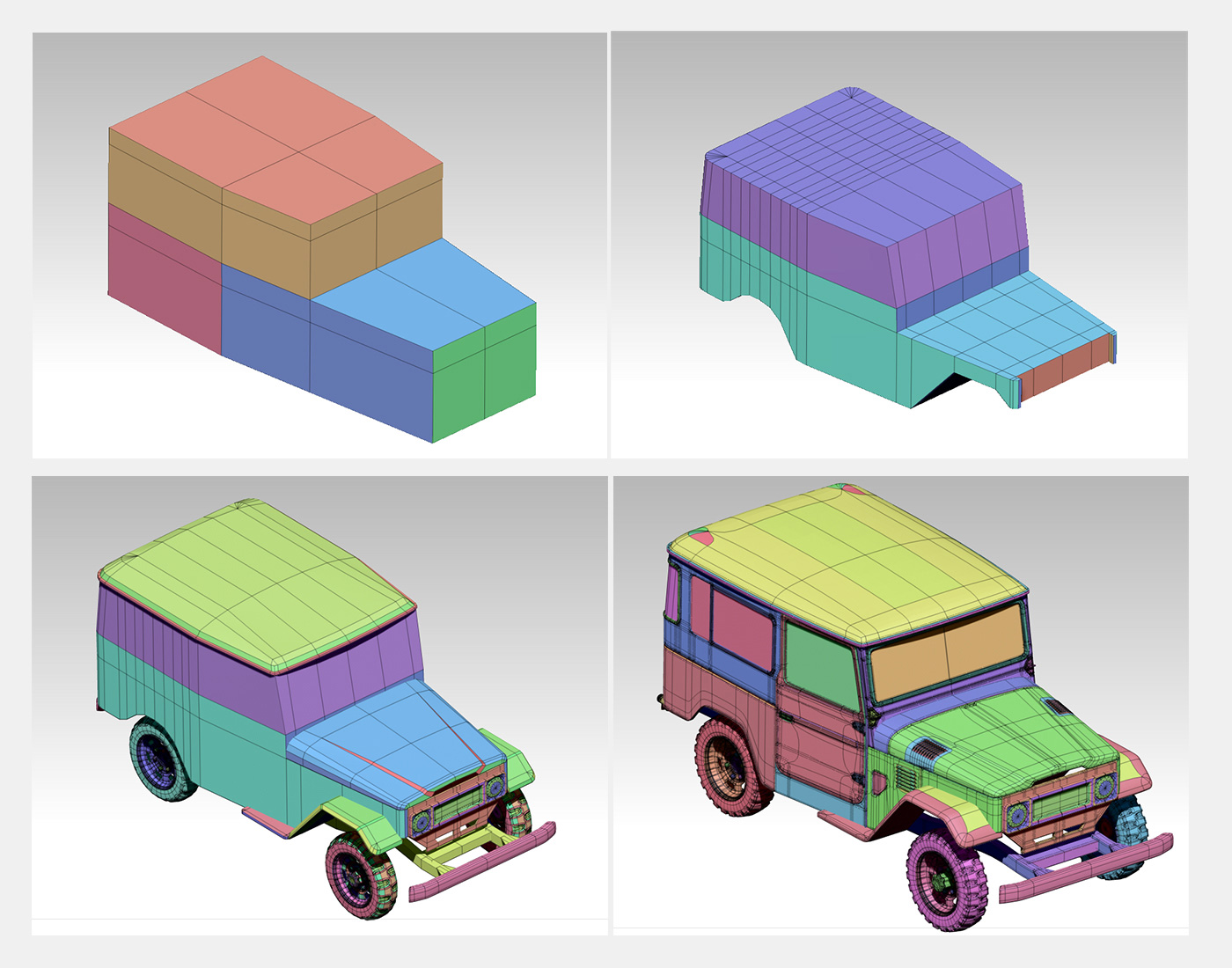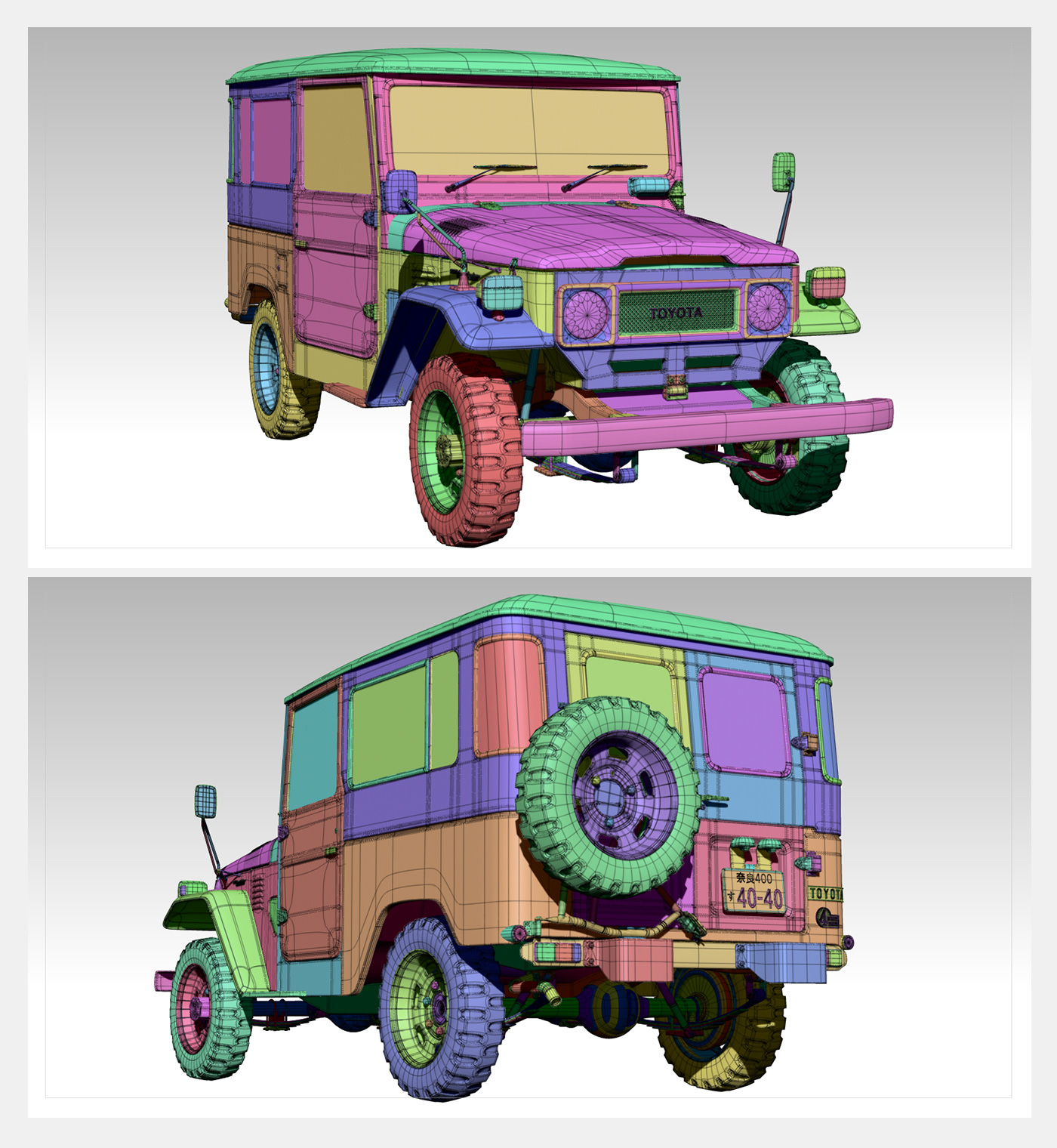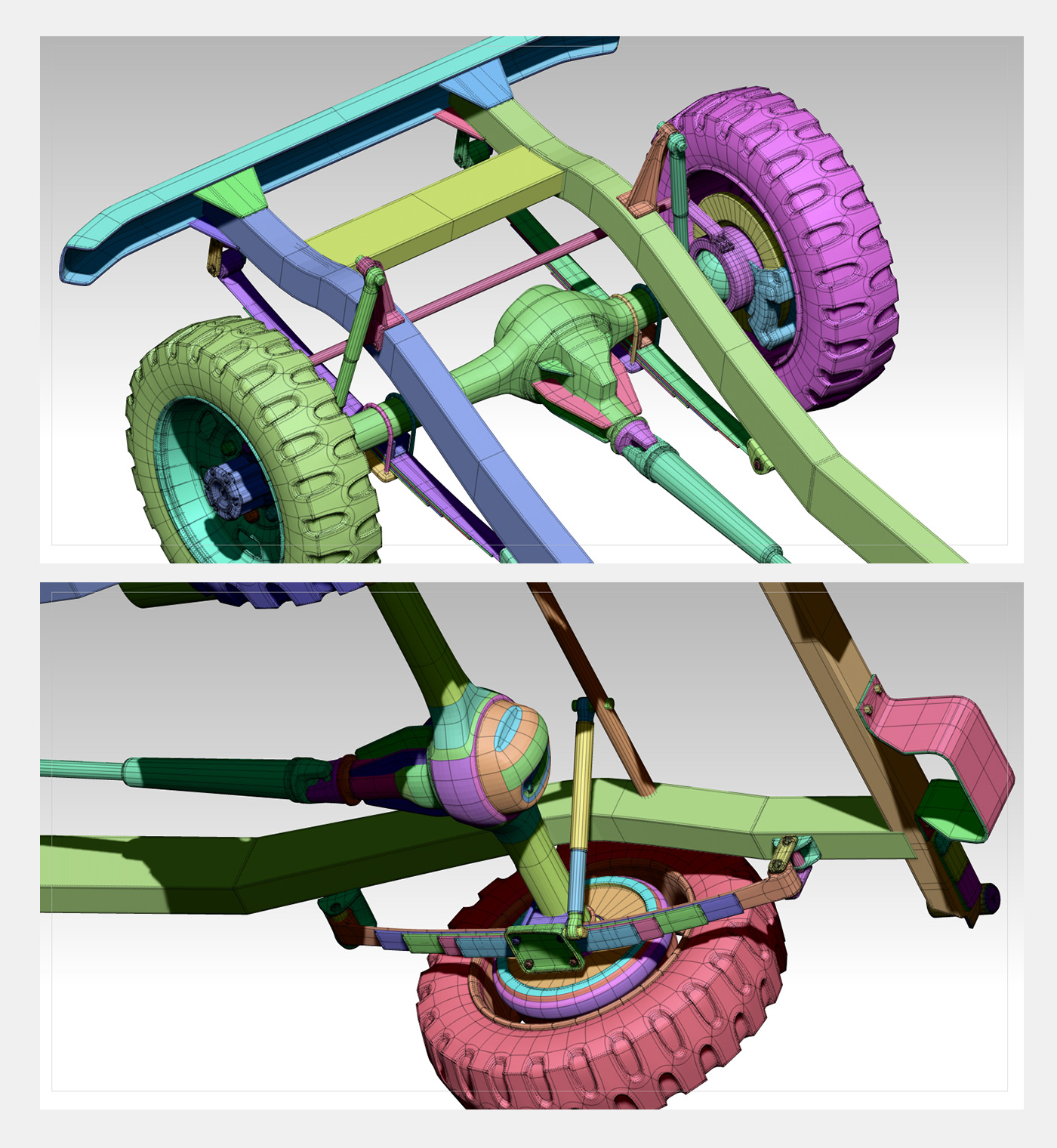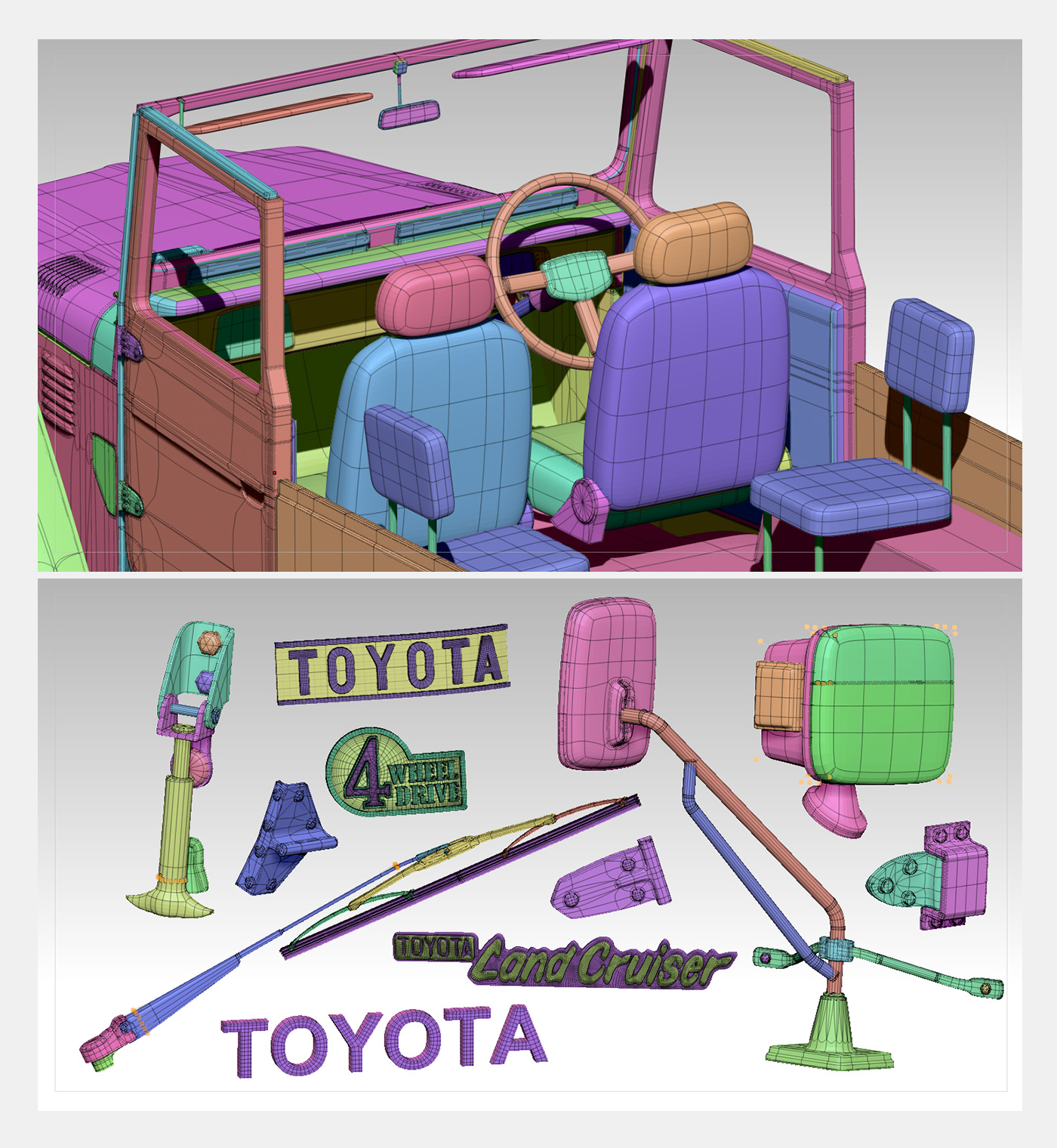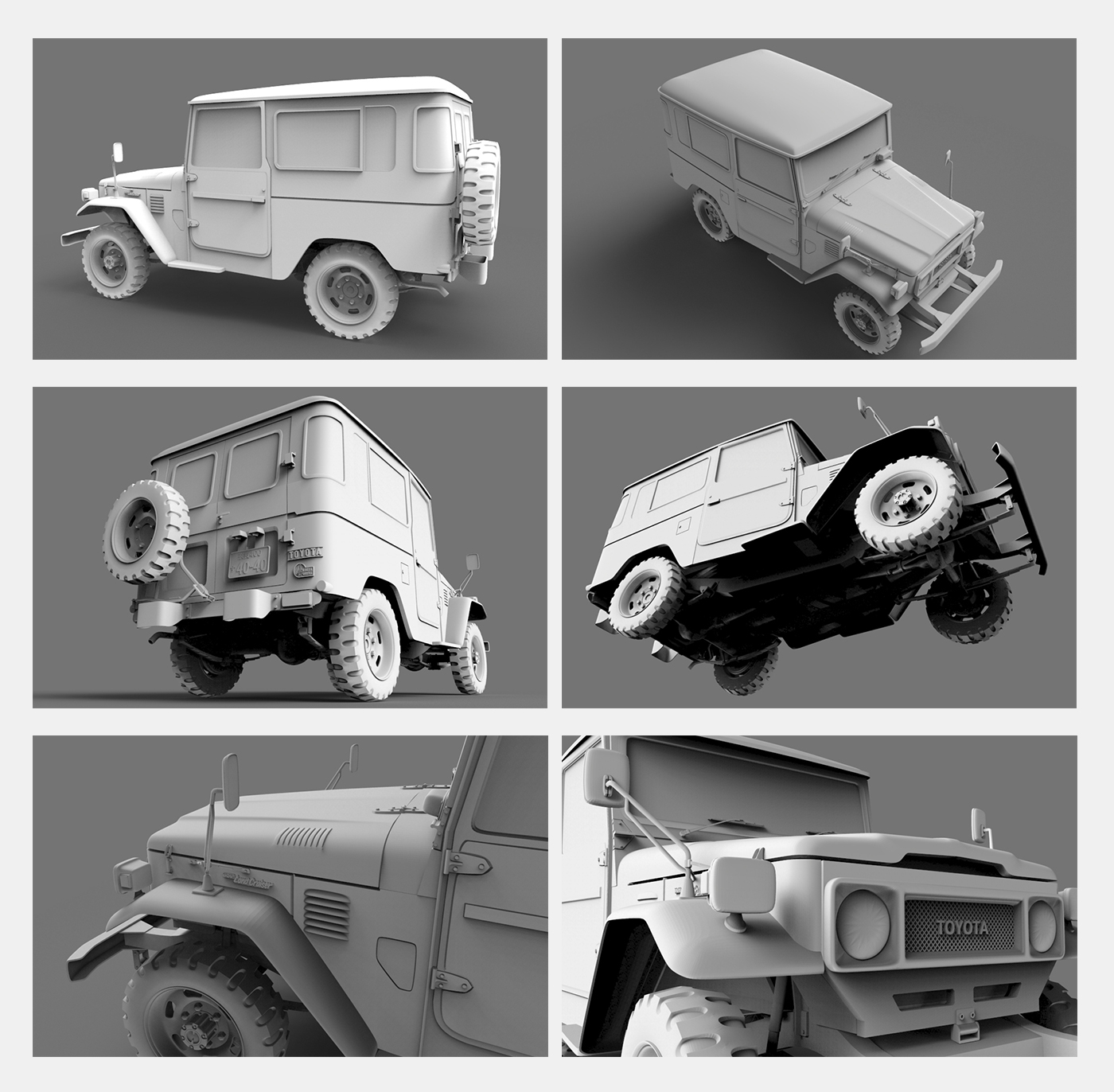 What year?
Did you model the tires and rims?
Pretty nice
Very nice. Thank you for sharing. Looking forward to your next piece.
Thank you very much for your comments. I am very happy.
The LandCruiser 40 series was made from 1960 to 1984.
The design of this car had not changed during that period.
I modeled tires and rims with ZModeler.
Thank you for including detailed illustrations of your modeling and wireframe! I find your thread very useful when trying to explain to people the modeling technique that works best with Zmodeler.
that's very impressive to do with zmodeler
Thank you for your comments.
I am not good at sculpting.
So I studied ZModeler.
I upload how to make a louver.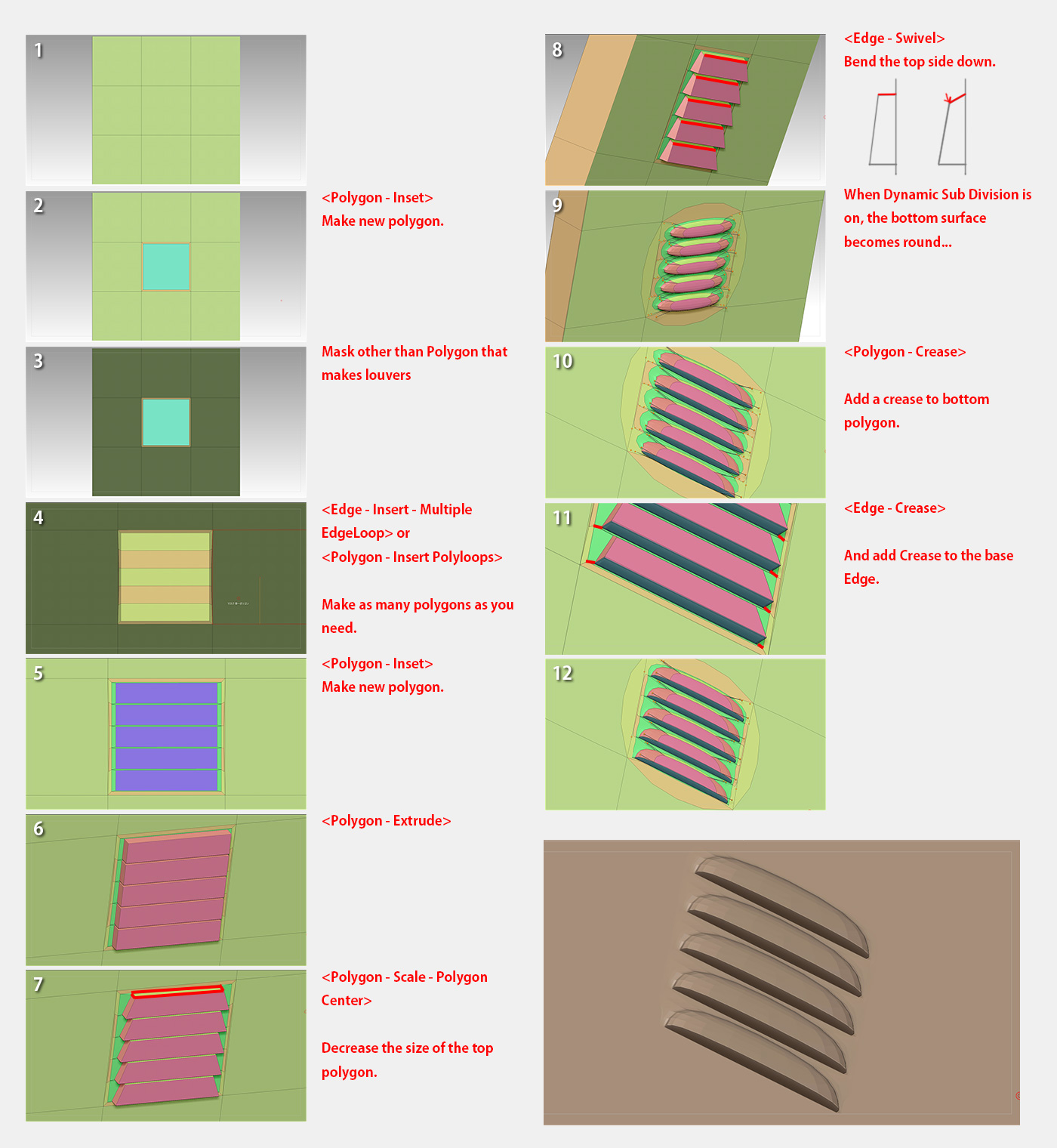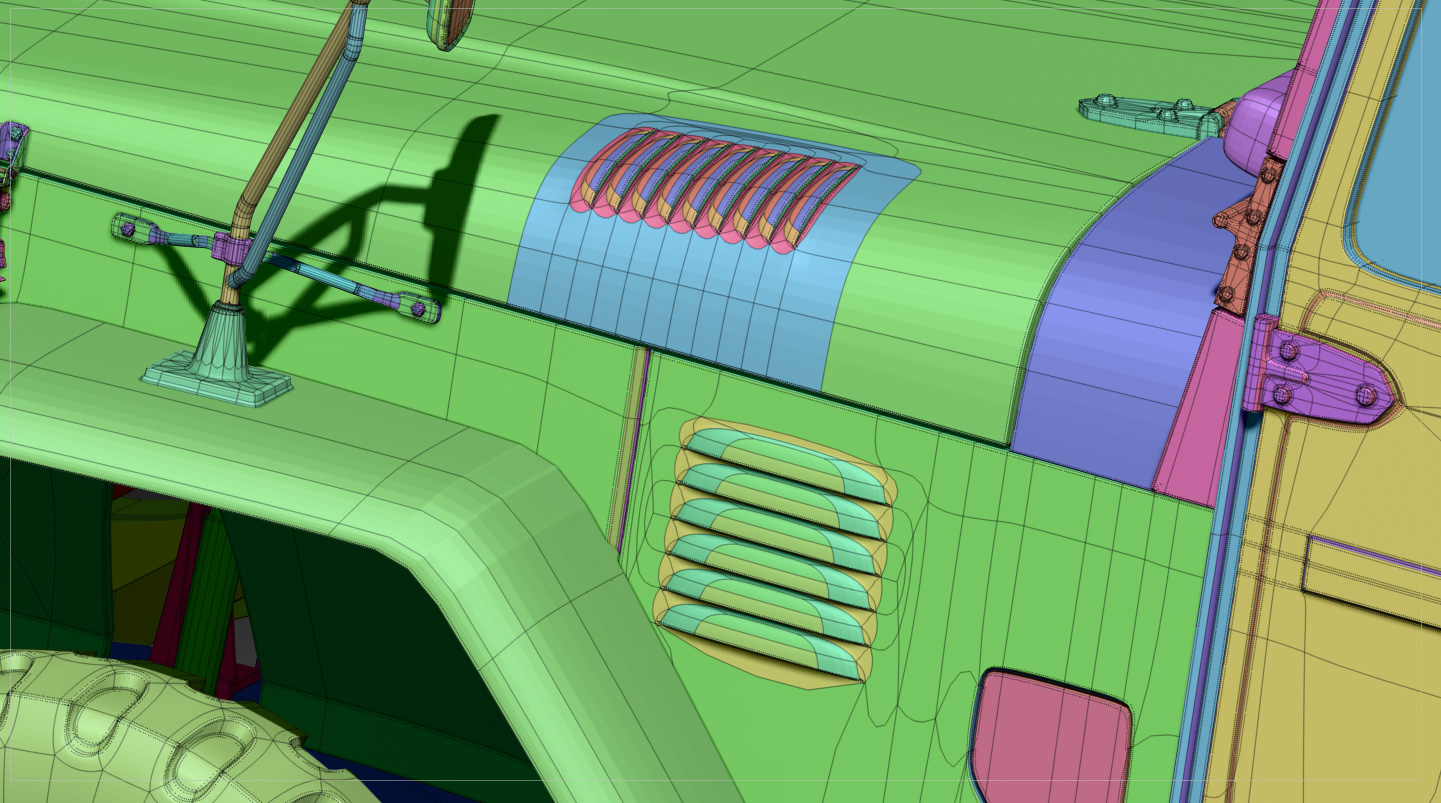 Attachments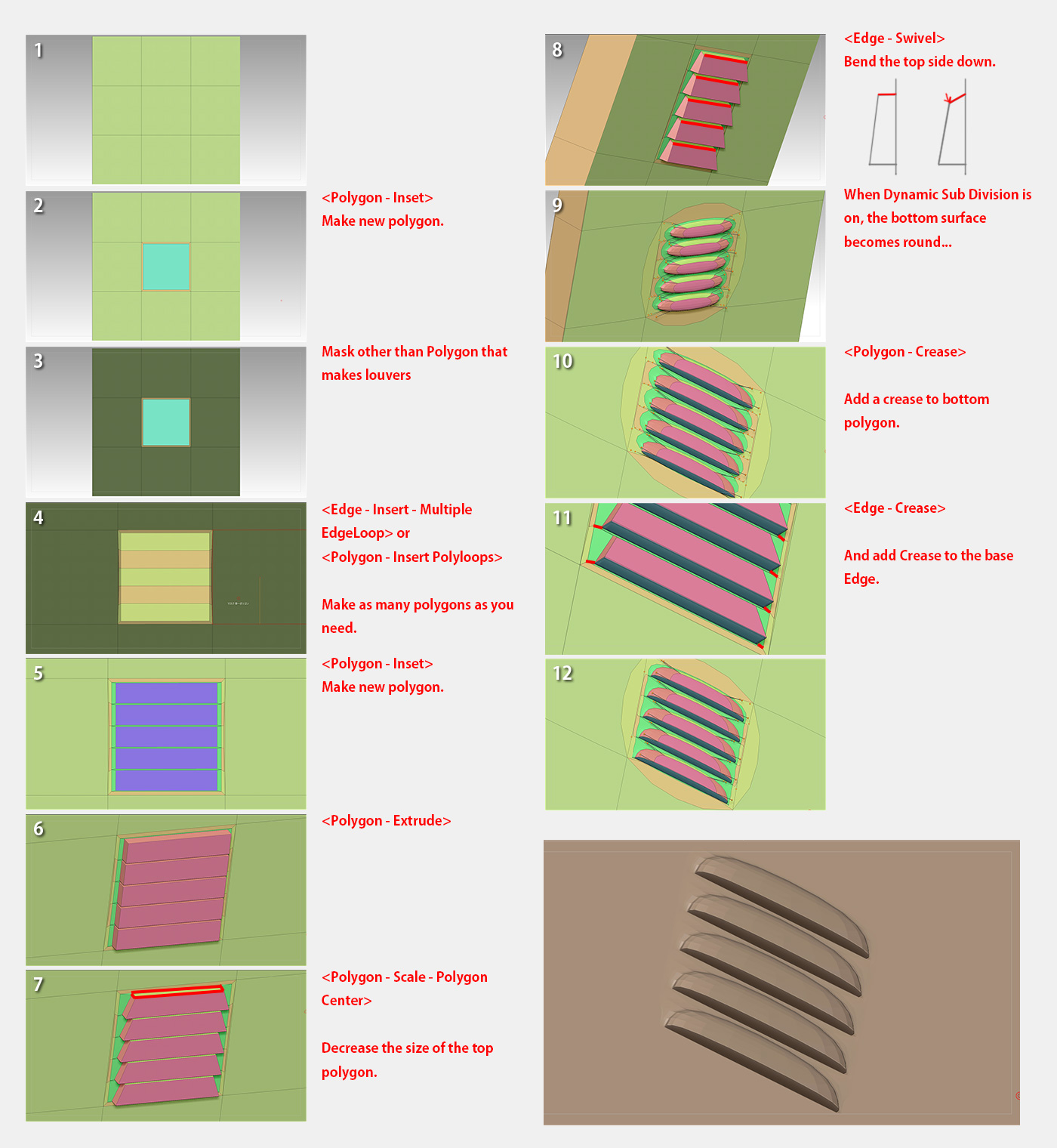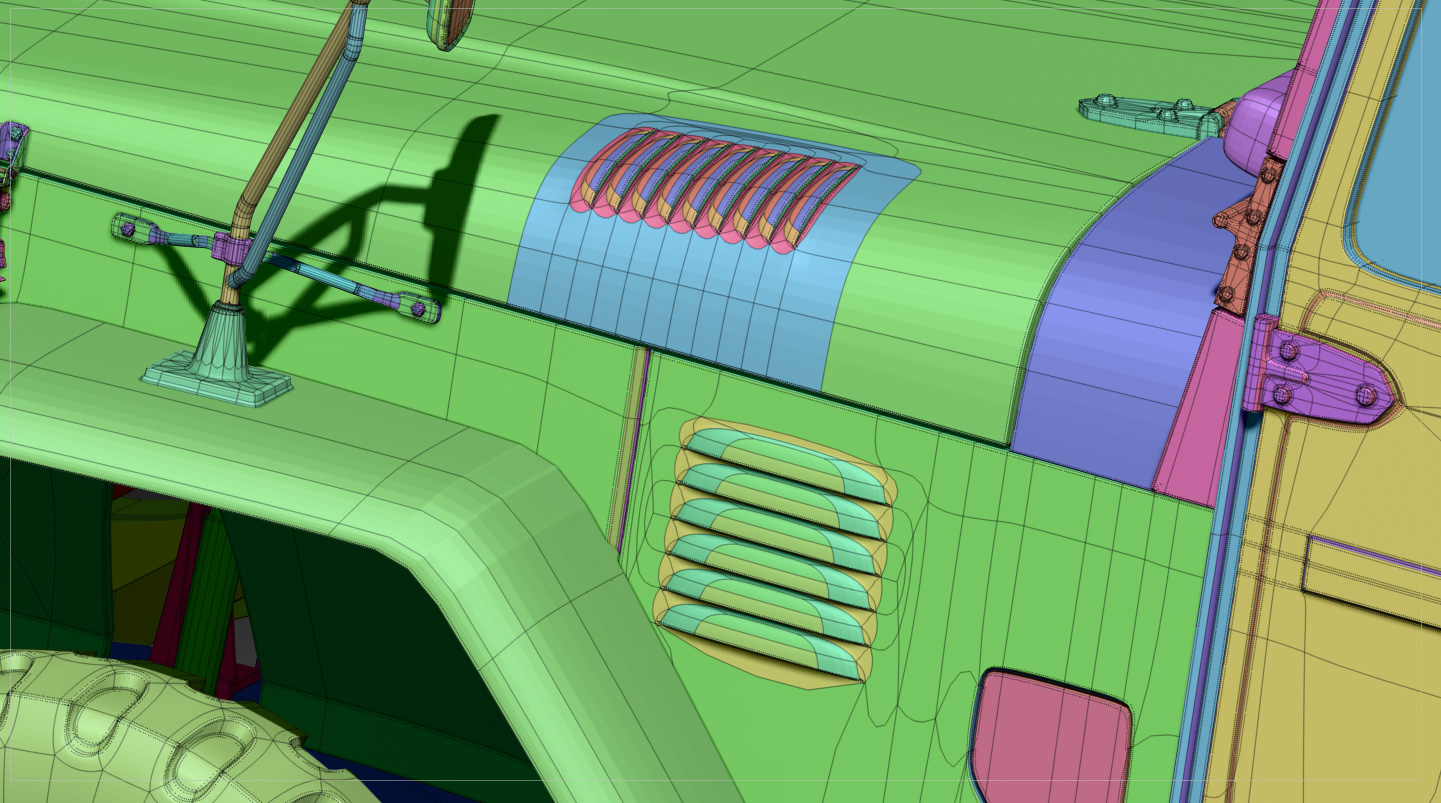 Really great job. I love it.
 [<b>kurowarabi</b>](http://www.zbrushcentral.com/member.php?377744-kurowarabi):

This render is quite nice!
I once owned a 1979 Toyota Landcruiser.
It was Canadian version with drivers seat and steering wheel controls on the left.
The rear view mirrors were mounted on the doors.
It was coloured forest green.
Your model brings back memories!


cgmystic:
Thank you very much for your comments.
I once owned the Toyota LandCruiser40 of 1981, too.
My LandCruiser is red color, and longer than what I modeled.
Very noisy diesel engine, without power steering, broken air conditioner…
But, I liked driving with my LandCruiser40.
Sometimes I remember that.
So I made LandCruiser40 this time.
Great Zmodeler skills.Really great job!
Congrats for the top row

Thank you very much Alexdai.
…can makes some crazzy realistic things!

Very cool Tweeter blog!

Frenchy Pilou
Thank you for your comment.
I use ZModeler because I am not good at sculpting.
I must have missed this one. Just like with the tractor you now uploaded, this is very impressive.
Thanks again for the ZModeler build-up and also for the louver tutorial.
You have really mastered ZModeler.