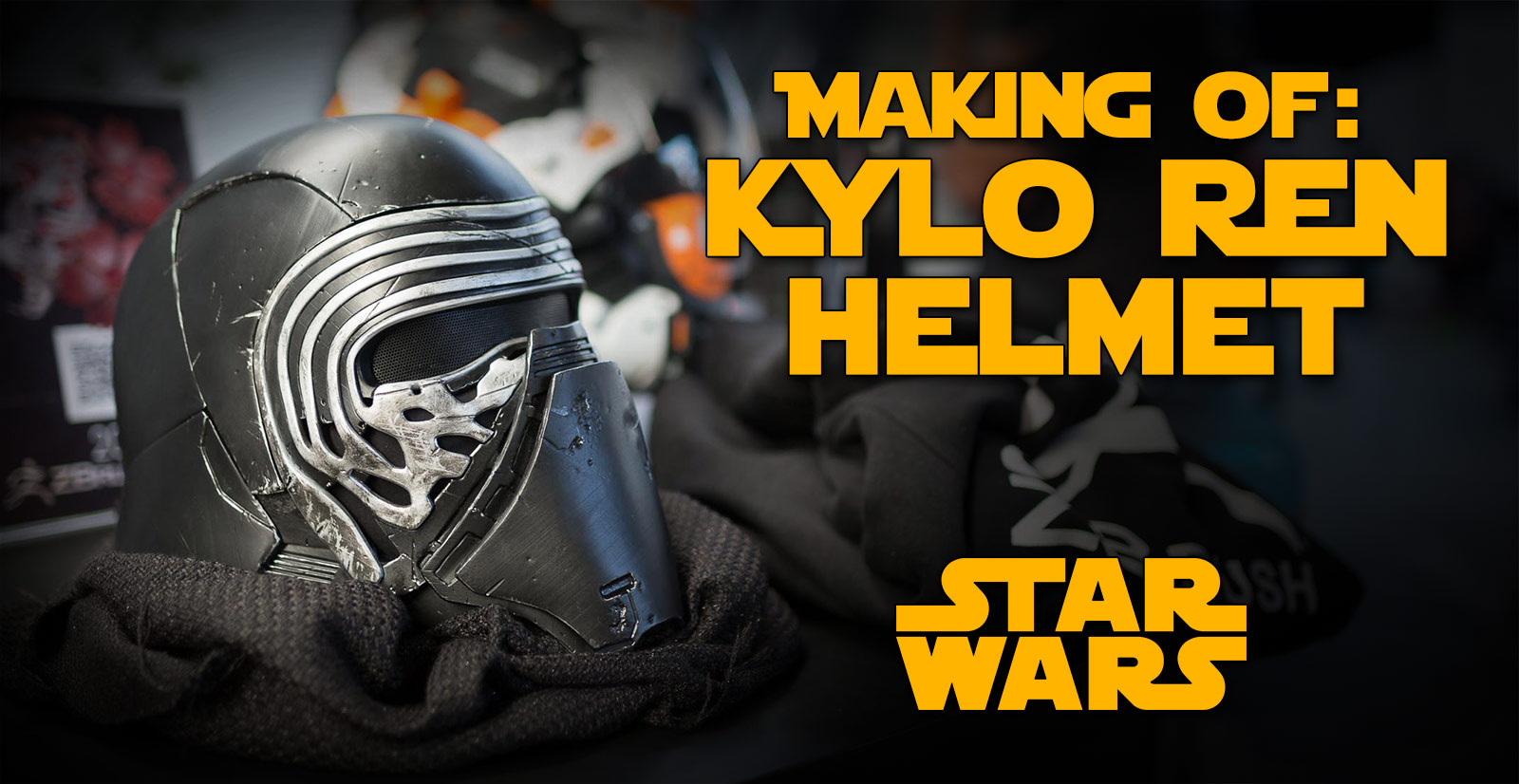 Ever since I was a kid, I have been a big fan of Star Wars. Ask my friends, my wife, my kids and you will see that I really love this universe. I always wanted to have some costume that I could wear even if I'm not that much into cosplay, but most of the SW helmets are just poor quality or overly expensive. Now that I have multiple 3D printers and was looking for some kind of project for my ZBrushLive streams I thought the time was ripe to start building my own helmet and props.
You can now watch the whole making-of process in video form on the dedicated YouTube playlist. Meanwhile, I'm also sharing it in document form for those who like to read.
References
The first difficulty was finding good references. Using the movie itself was almost out of the question as Kylo Ren is always in the dark or moving, so finding a good point of view in decent resolution was impossible. Searching Google Image only turned up the cheap helmets (again) and 4 images of a high-quality helmet prototype.
Below are two examples. On the left, a very poor quality helmet and on the right, what looks to be a very good one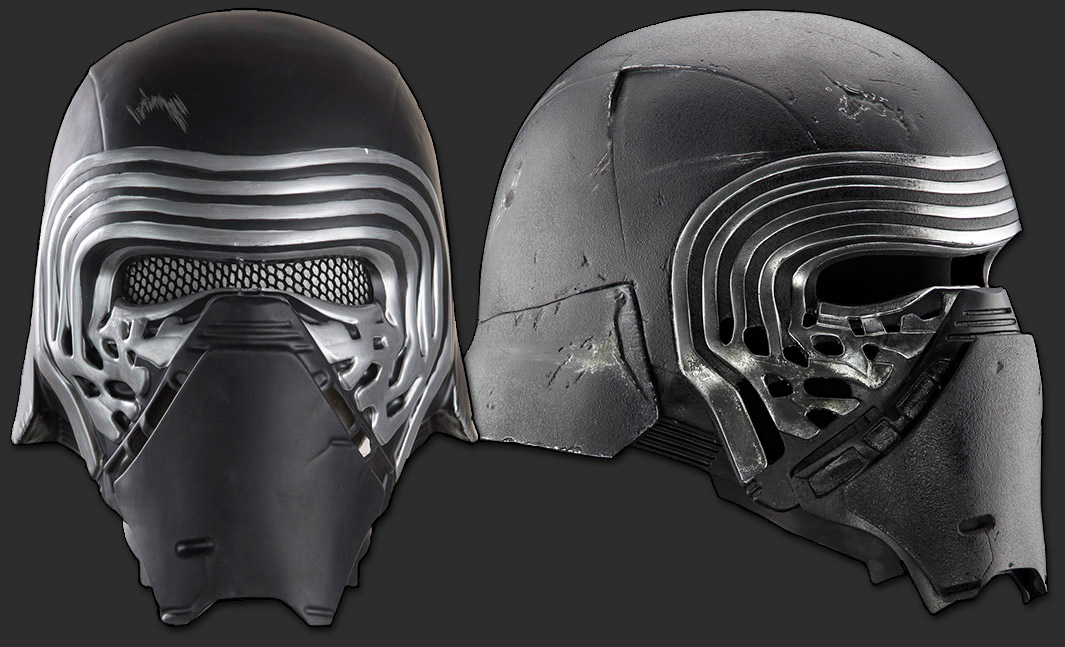 I ended up using only these 4 images from the same product, as they were actually based on the movie prop.
3D Scanning
One of the main constraints for such a project is working at the proper scale. Contrary to what many people think, ZBrush can work with ease using accurate distances and scales. This is done with TransPose Units or plugins like Scale Master.
Additionally, I needed to be sure that the helmet would fit my own head. It would have been a shame to put that much effort into a helmet that wound up being too small.
A 3D scan was the best solution to avoid size and proportion issues. I asked my wife to do a 360° shot of me with my DSLR. I then processed everything in PhotoScan from Agisoft.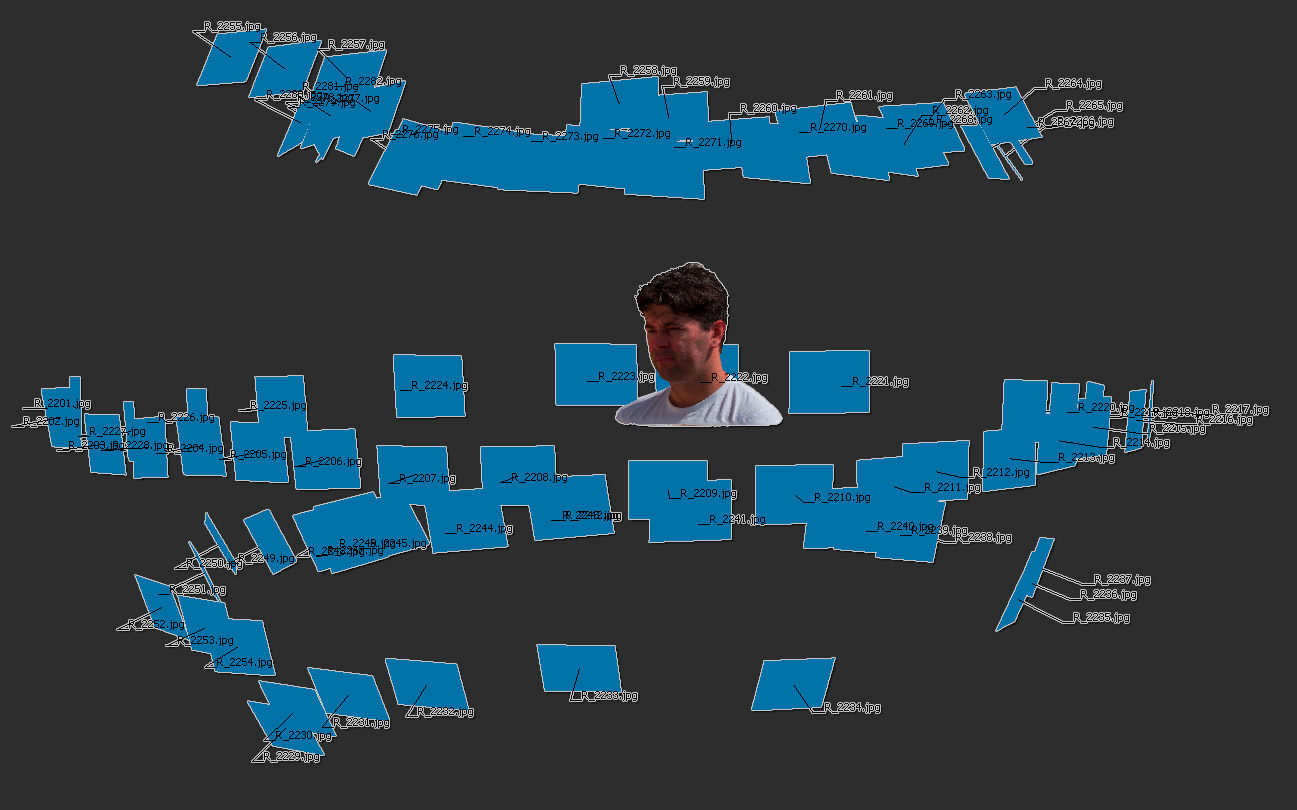 Below is the result of the scan with its associated texture. To be honest, it's not a good scan as it lacks precision and is very noisy, but it worked fine for my purposes because I was only going to be looking at the proportions and sizes/scales.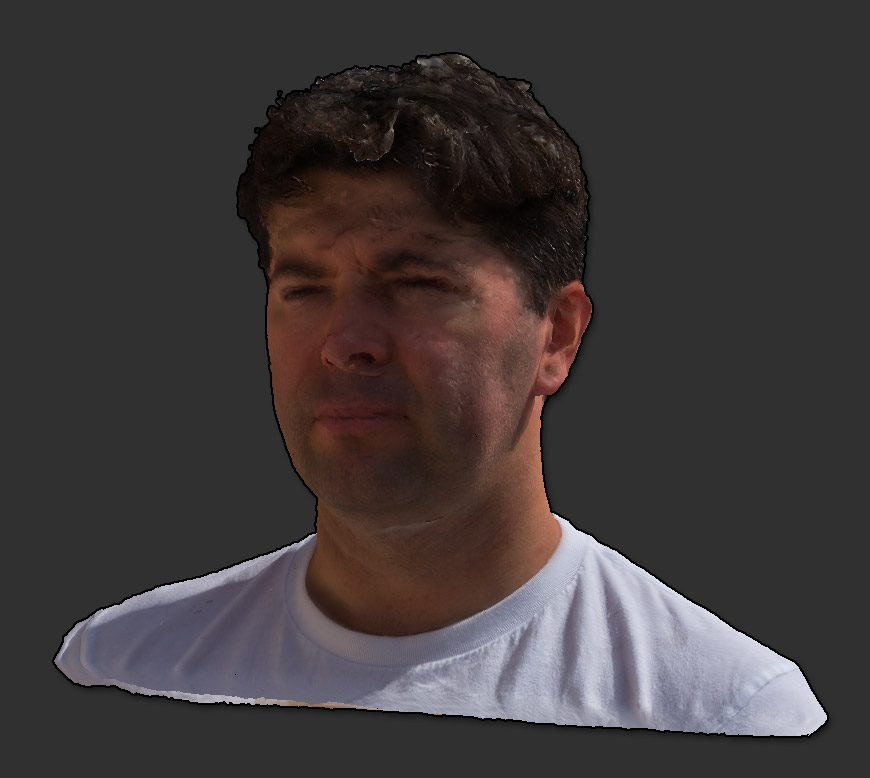 After bringing the scan into ZBrush, I did some quick cleaning (mainly for the hair), recentered and oriented it in the scene and then redid the symmetry. To establish scale, I measured the distance between the outer corners of my eyes and between the root of my nose and lips. I then reported the values in ZBrush, using TransPose to rescale my scan.
I need to specify that I have been working at 1/100th scale in ZBrush. This means that a 10cm distance between the corners of my eyes would become 100mm for 3D printing and also serve as 1 "unit" in ZBrush. I did this because ZBrush works best when your models are in a range of 0.5 to about 10-20 "units." For exporting the finished files using the 3D Print Hub (included with ZBrush 4R8), I would only need to multiply by 100. An alternative would have been working with the great Scale Master plugin from Joseph Drust.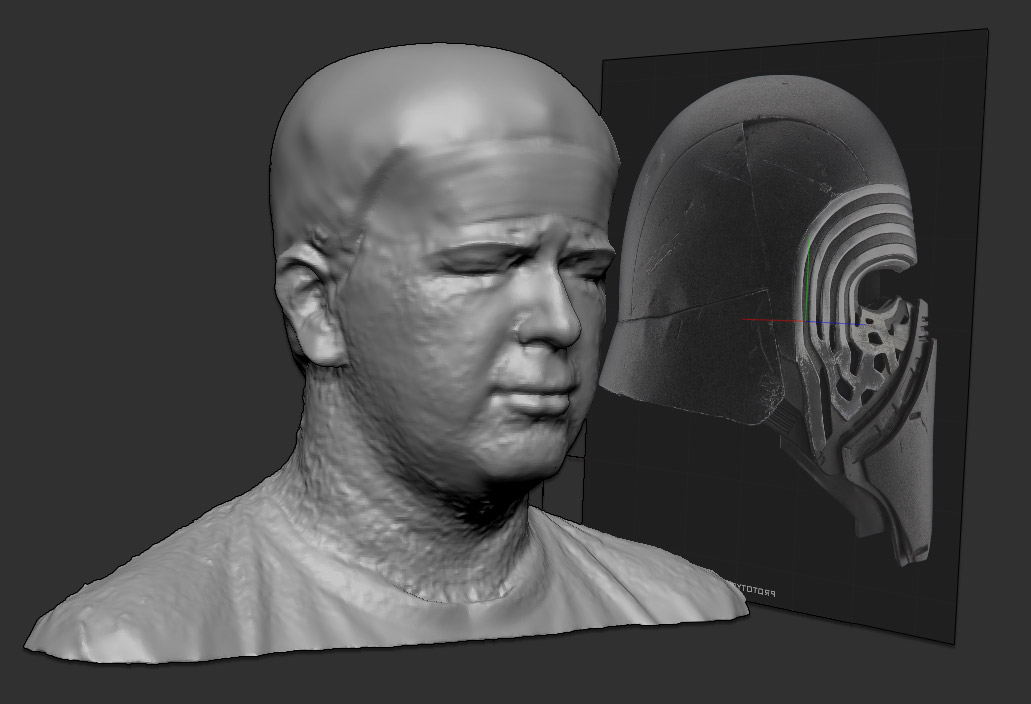 Template
Before starting modeling of the helmet, I had to build a quick template shape. The idea was to check that my scan was at the proper size and ensure that I didn't make any mistakes in my measurements. I quickly built the shape below with ZModeler and did an FDM print with my Ultimaker 2+ Extended.
Note: The screenshot below is the first iteration of this template. I made some tweaks before printing in order to make it fit closer to my head.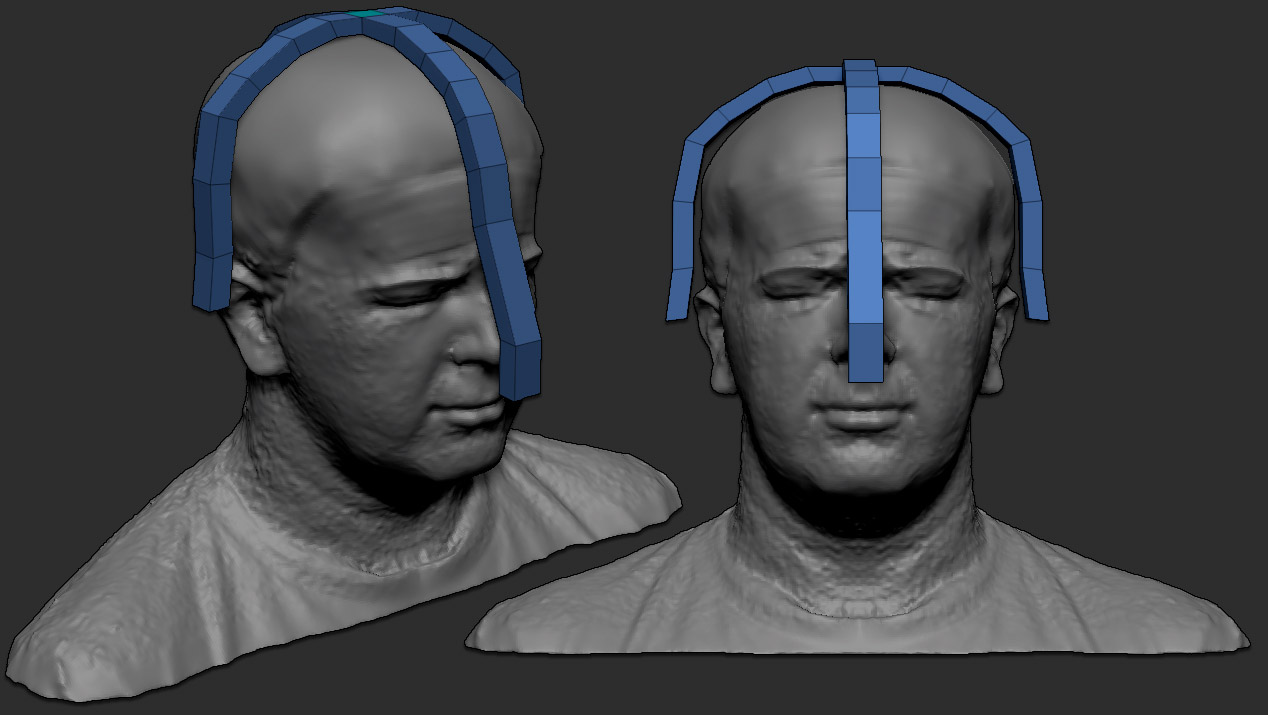 Finally (after 12 hours of printing!), I did the assembly and tried it on. As you can see below, it fitted my head perfectly. This meant that nothing was preventing me from moving forward on this project.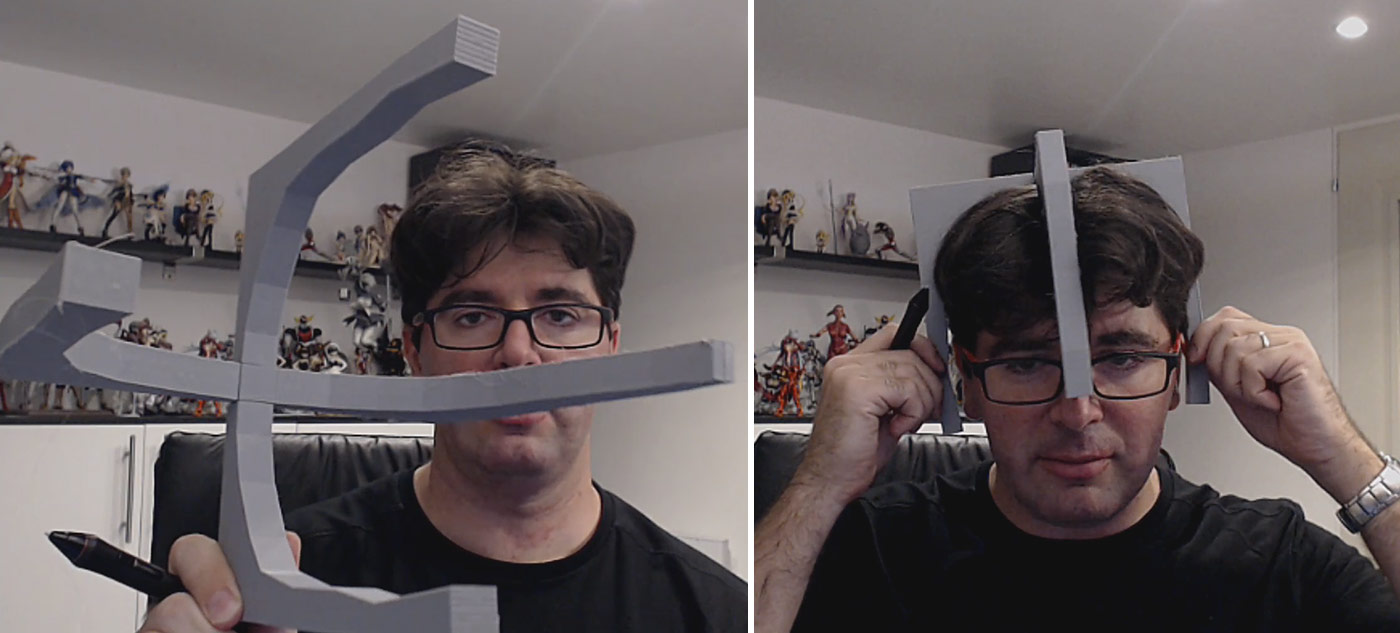 Attachments