Hi all,
my name is Krishnamurti M. Costa. I work as character animator, organic modeler and texture artist at CafeFX. I use Zbrush since version 1.55b, as part of my personal workflow and part of my professional work at the studio as well.
I'm having a blast working with version 3.0 and I think you all will be very excited working with it too. This version is soooooo much faster and powerful than version 2.0 that it just feels different, in a great way. The sculpting experience feels completely natural now, with absolute control and precision.
Here's one of my several new wip models done in ZB 3. My intention is to create a serie of "digital toy sets". This one is based on the movie "Young Frankenstein". The color was painted really fast using vertex painting, great for concepts and for painting base colors for your textures. Below some Maya/MR renders and a full body wip shot from Zbrush render. Stay tuned for Marty Fedlman as "Igor", also in progress.
A blue version:
Zbrush render:
-Kris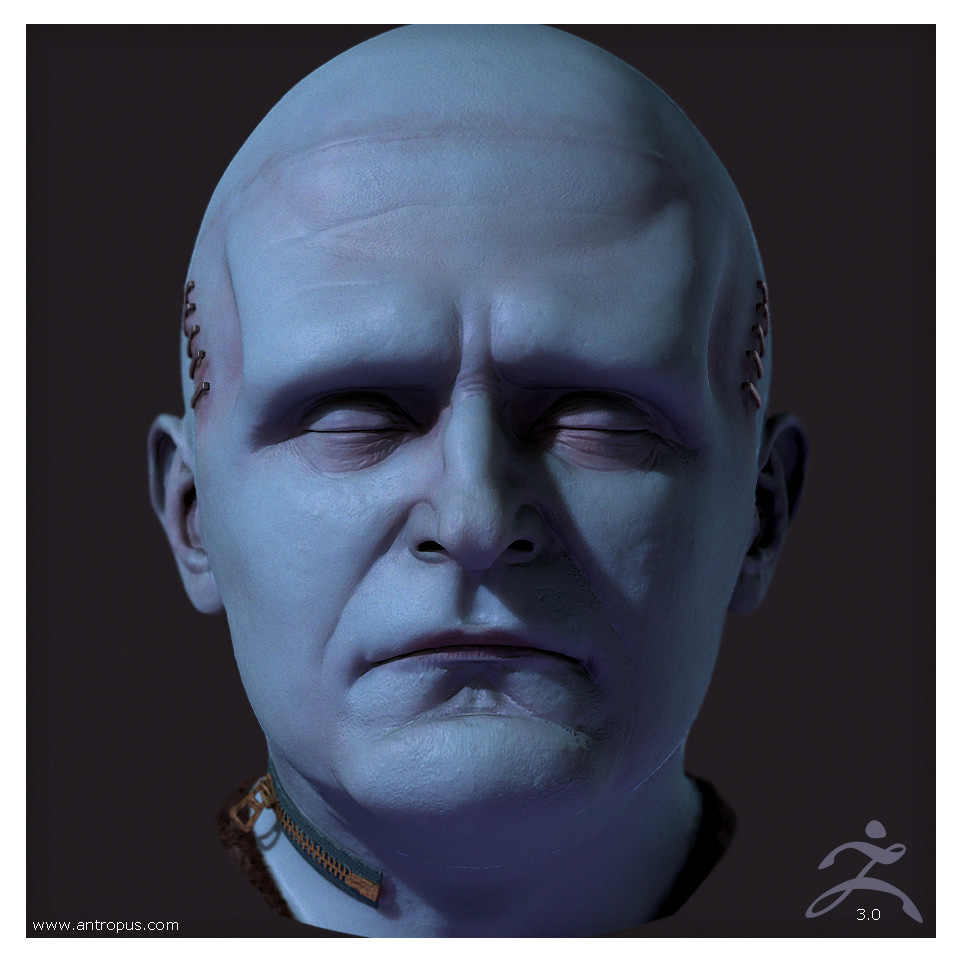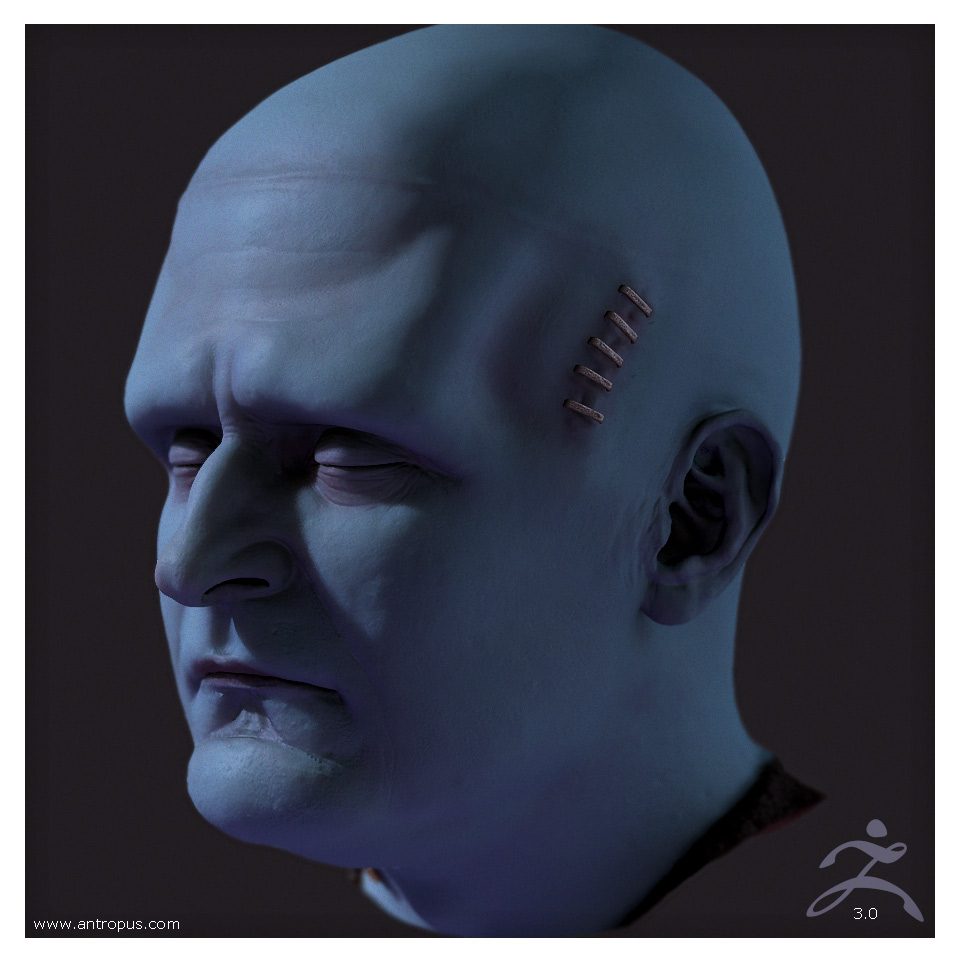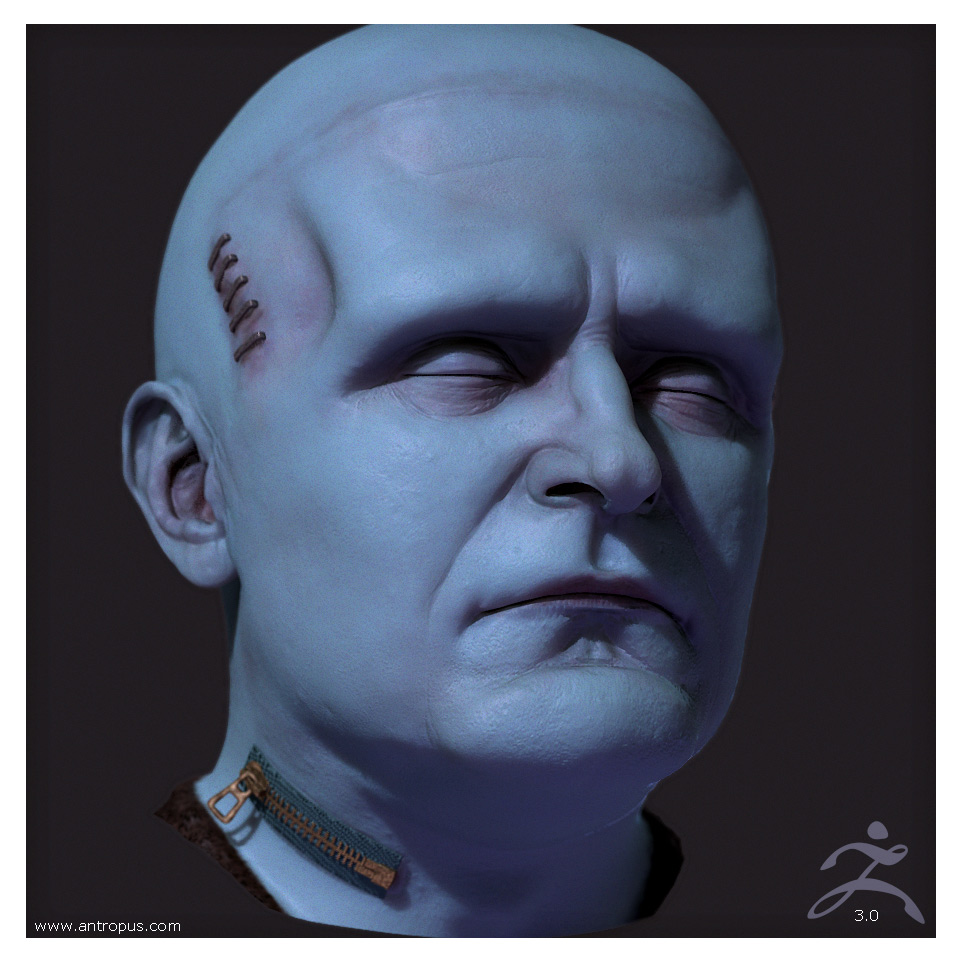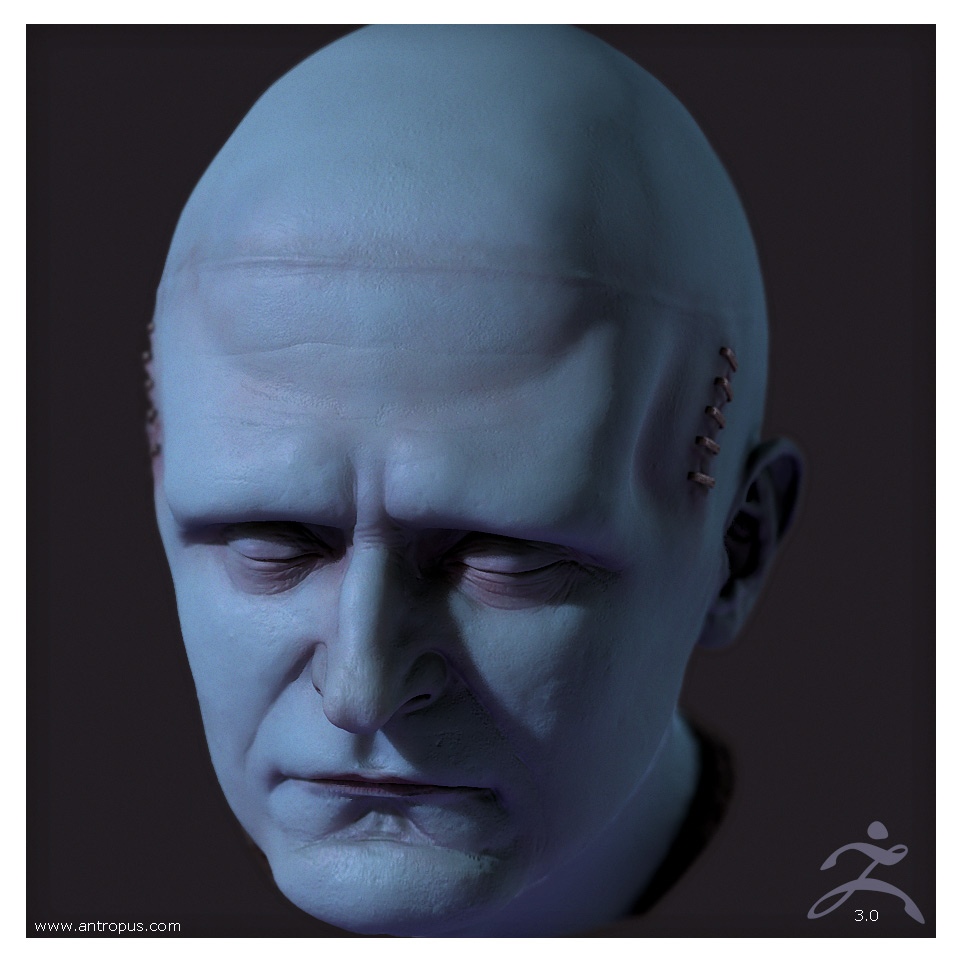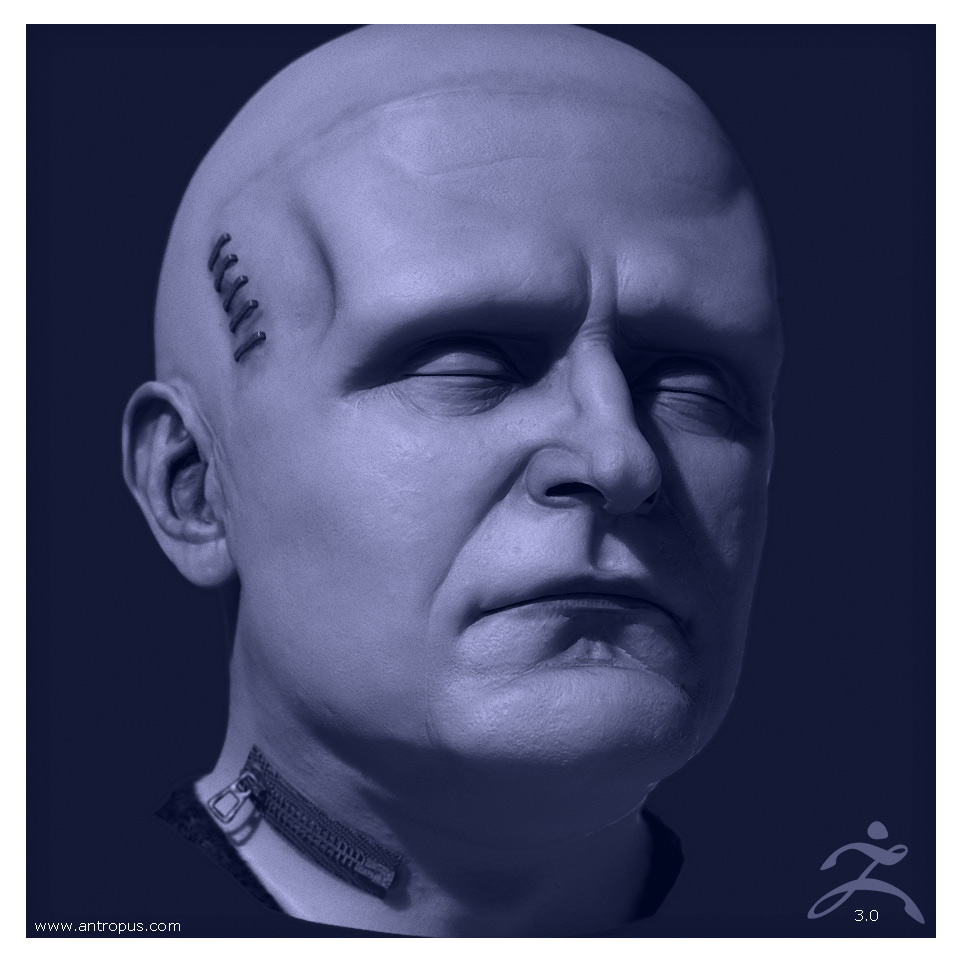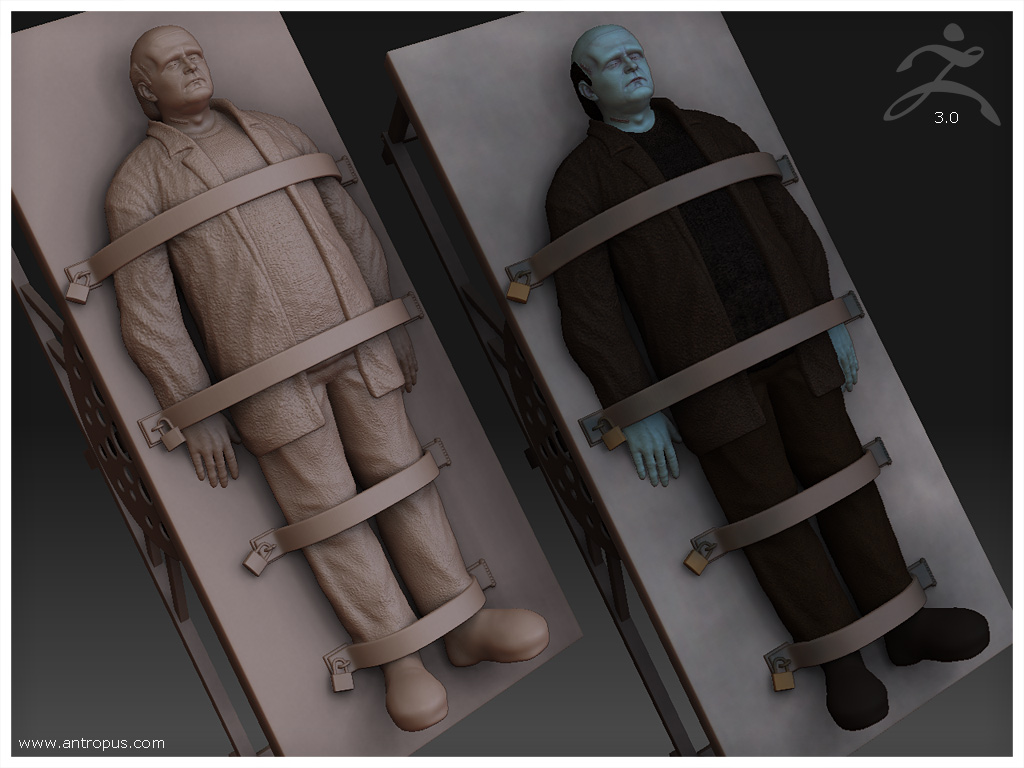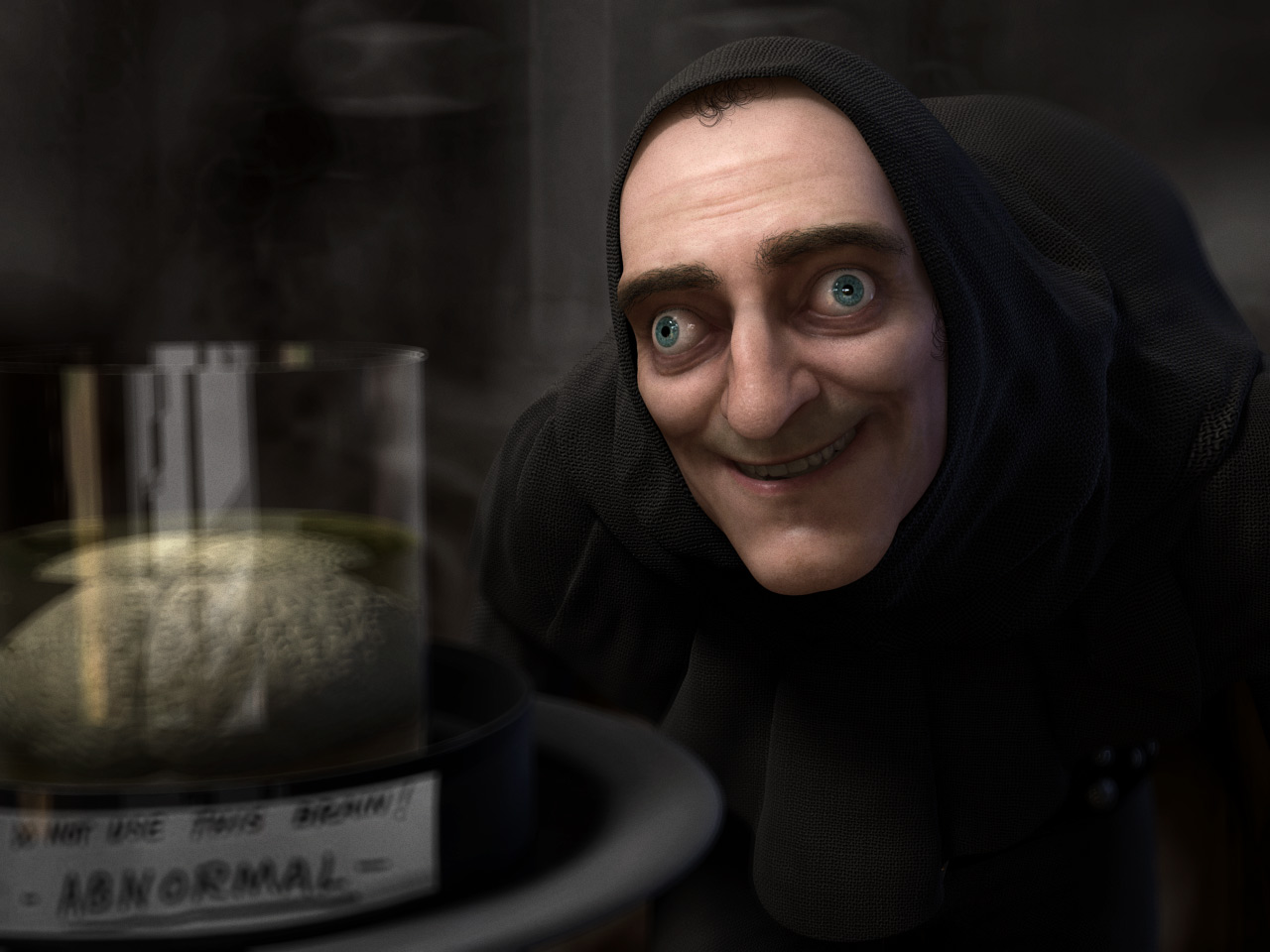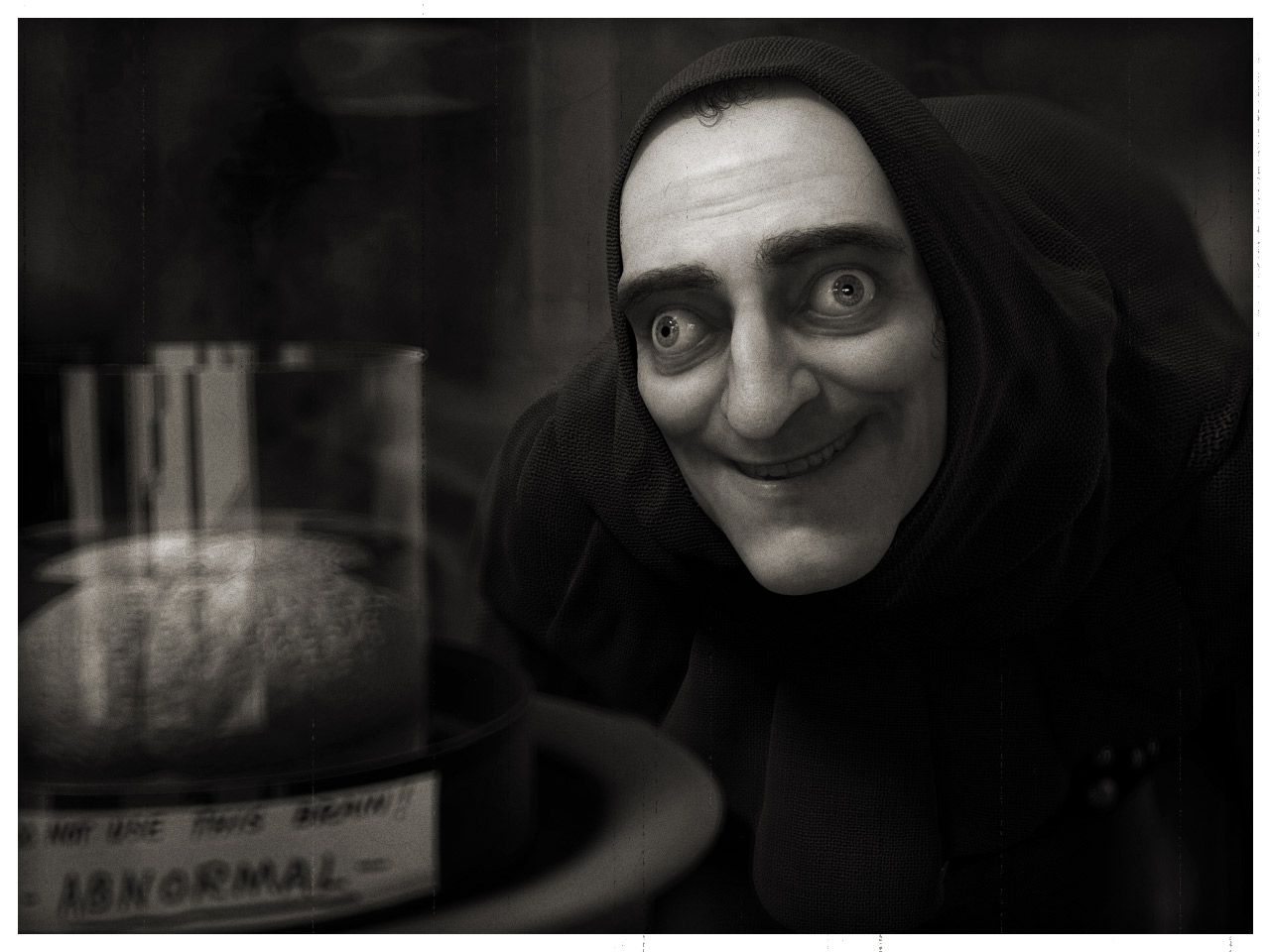 Attachments