My free time quick Digital Sculpting study…
kafal
Wish to share.
#surajitsen #artist #indianartist #digitalsculpting #study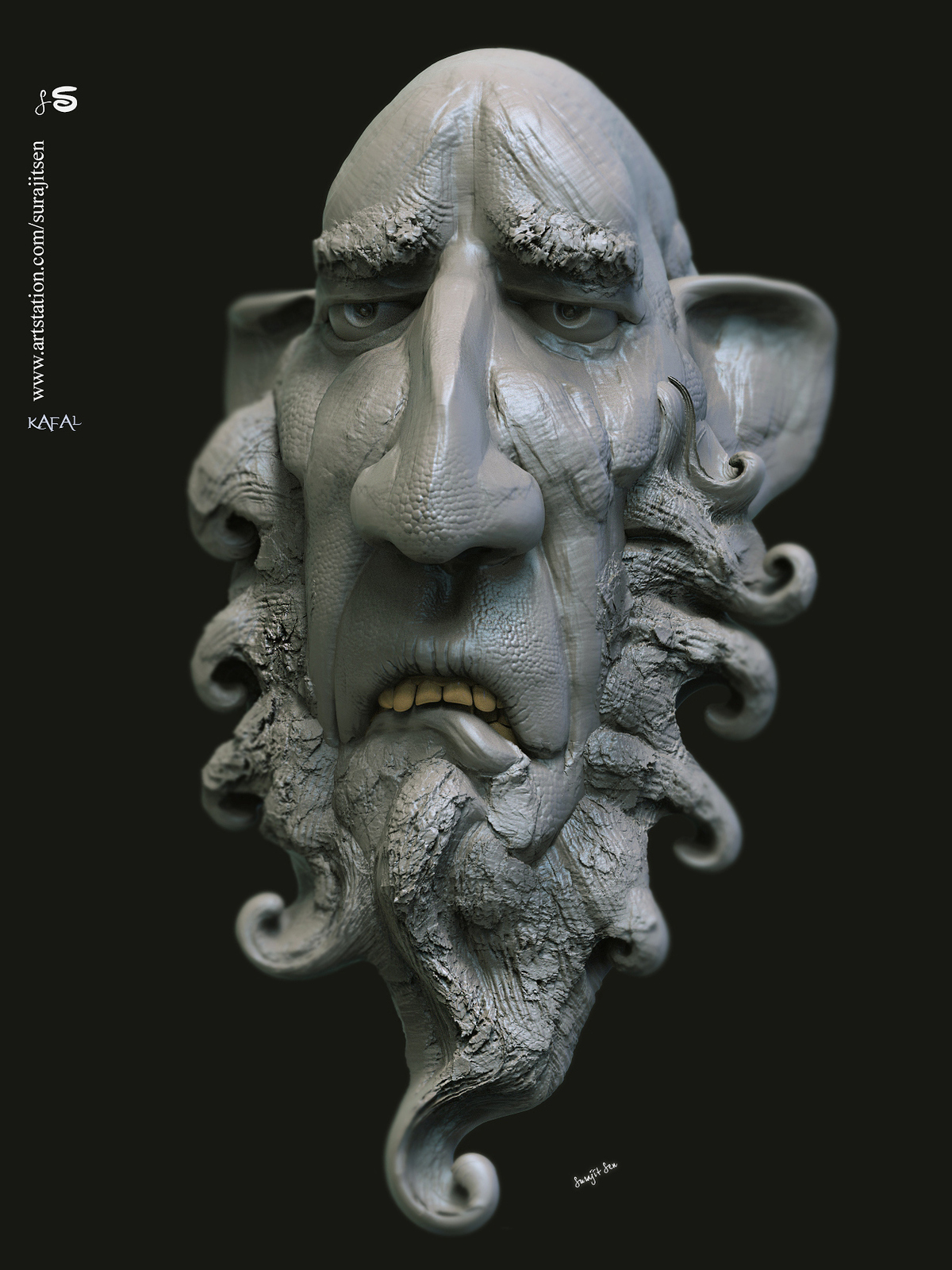 Really incredible!! I'm a beginner so slowly understanding things but how did you get the texture over top of the hair/eyebrow areas?
Looks like you used snake hook brush to for the general shapes with the twist, and then used a rake brush, but the actual breakup on top I have no idea how to even begin thinking how to achieve that.
Really great job though!