hey guys .
A personal project based on a concept by the great Carter Goodrich :
https://www.facebook.com/299950290154525/photos/a.304328913049996.1073741831.299950290154525/750999951716221/?type=3&theater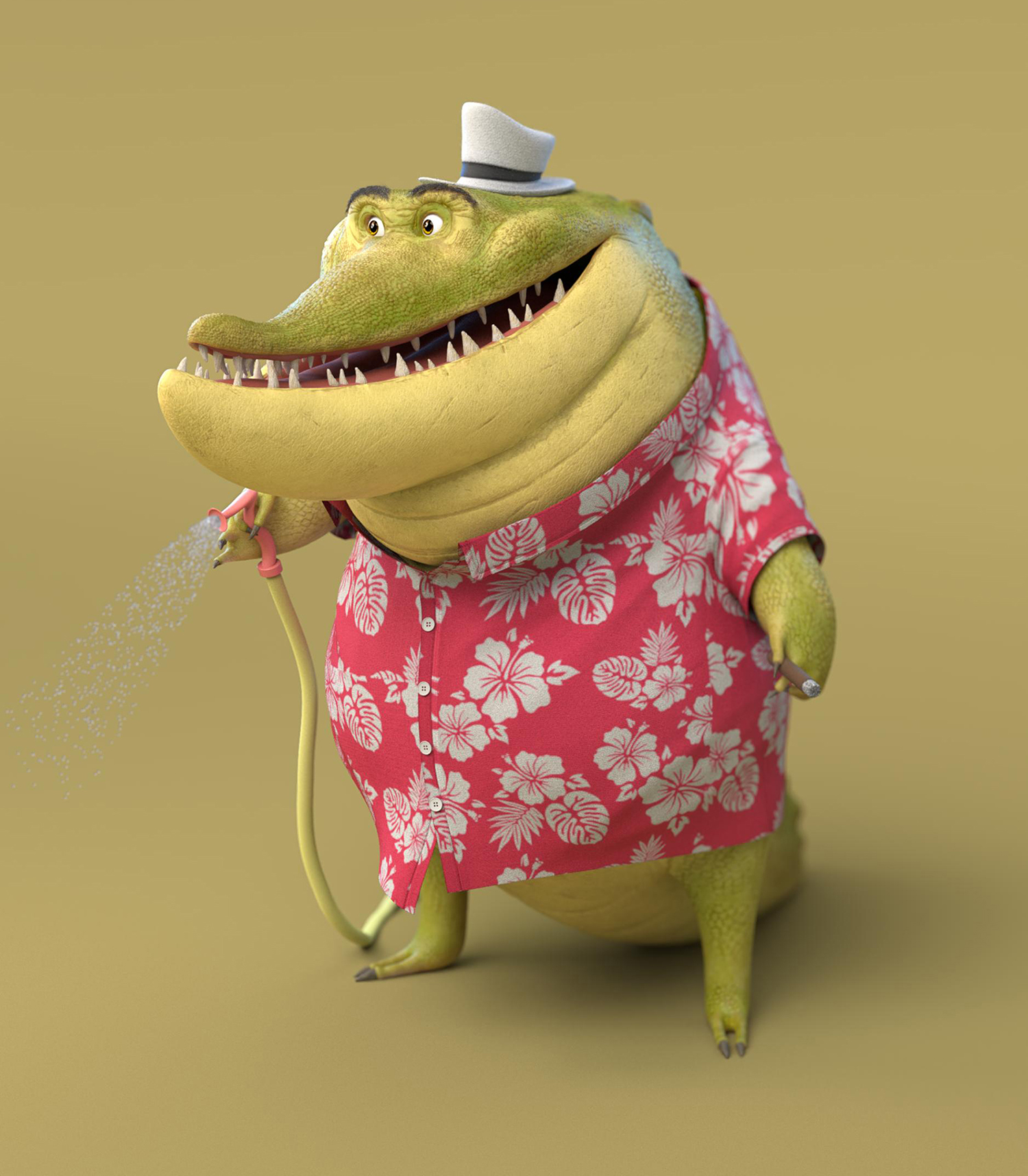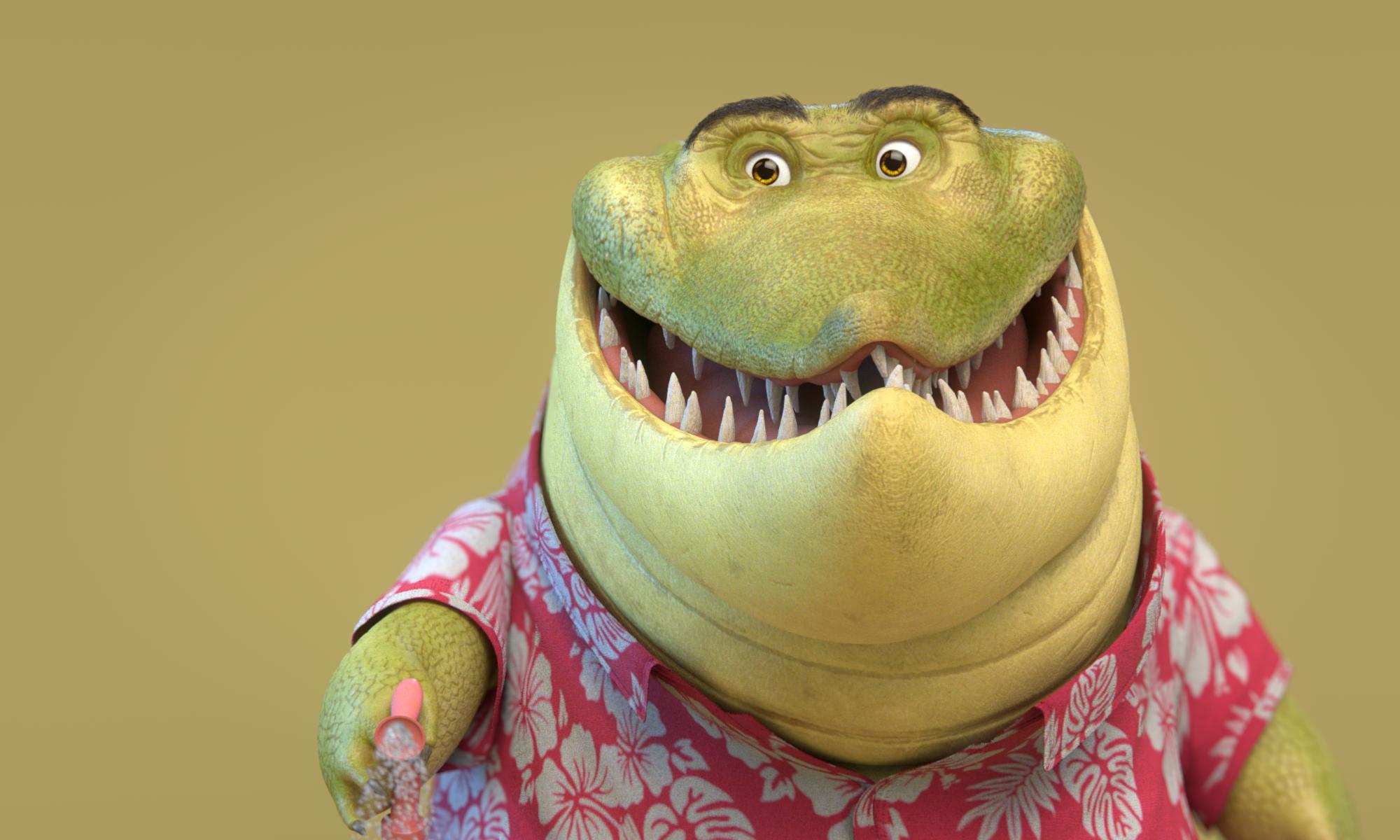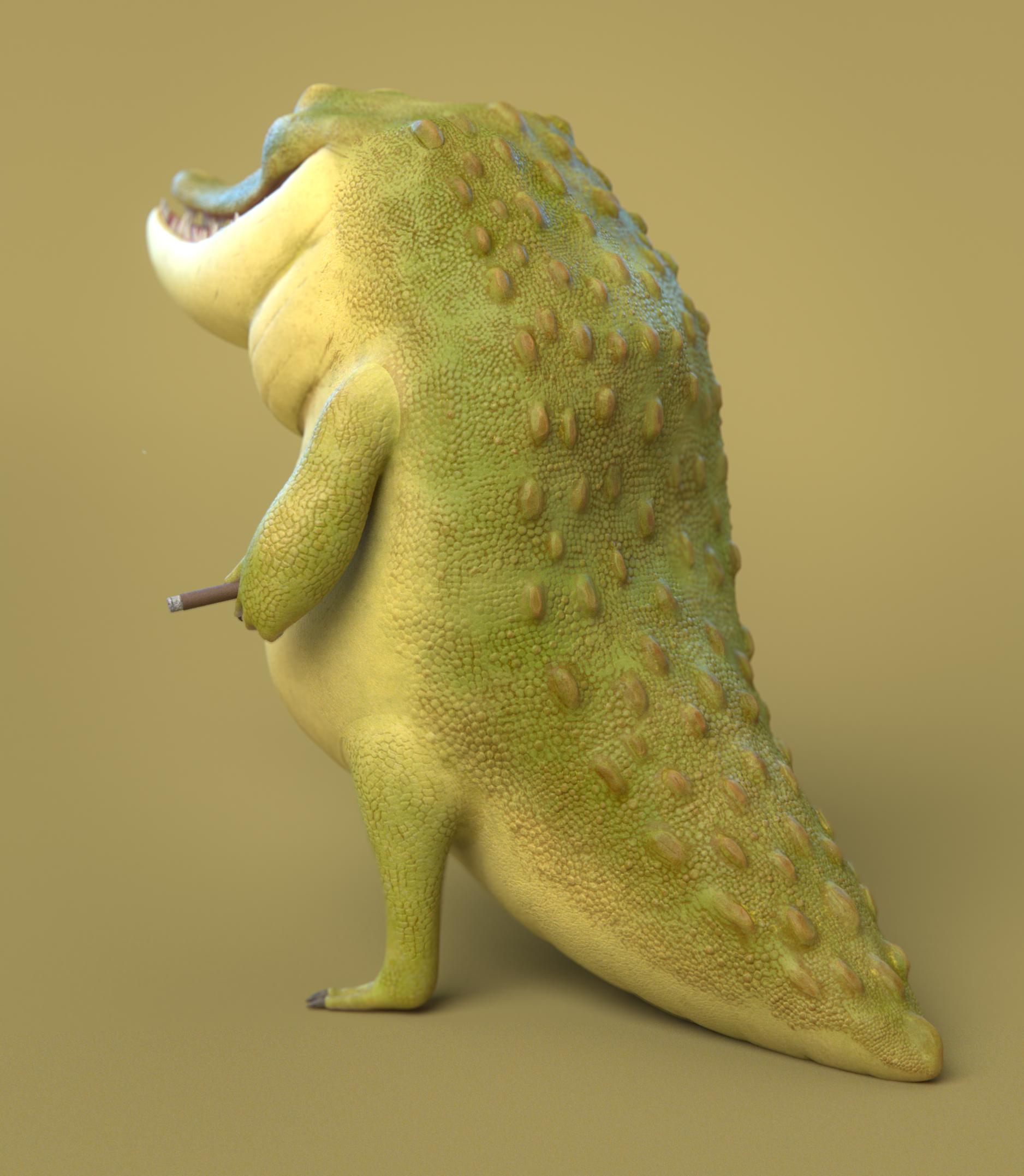 Attachments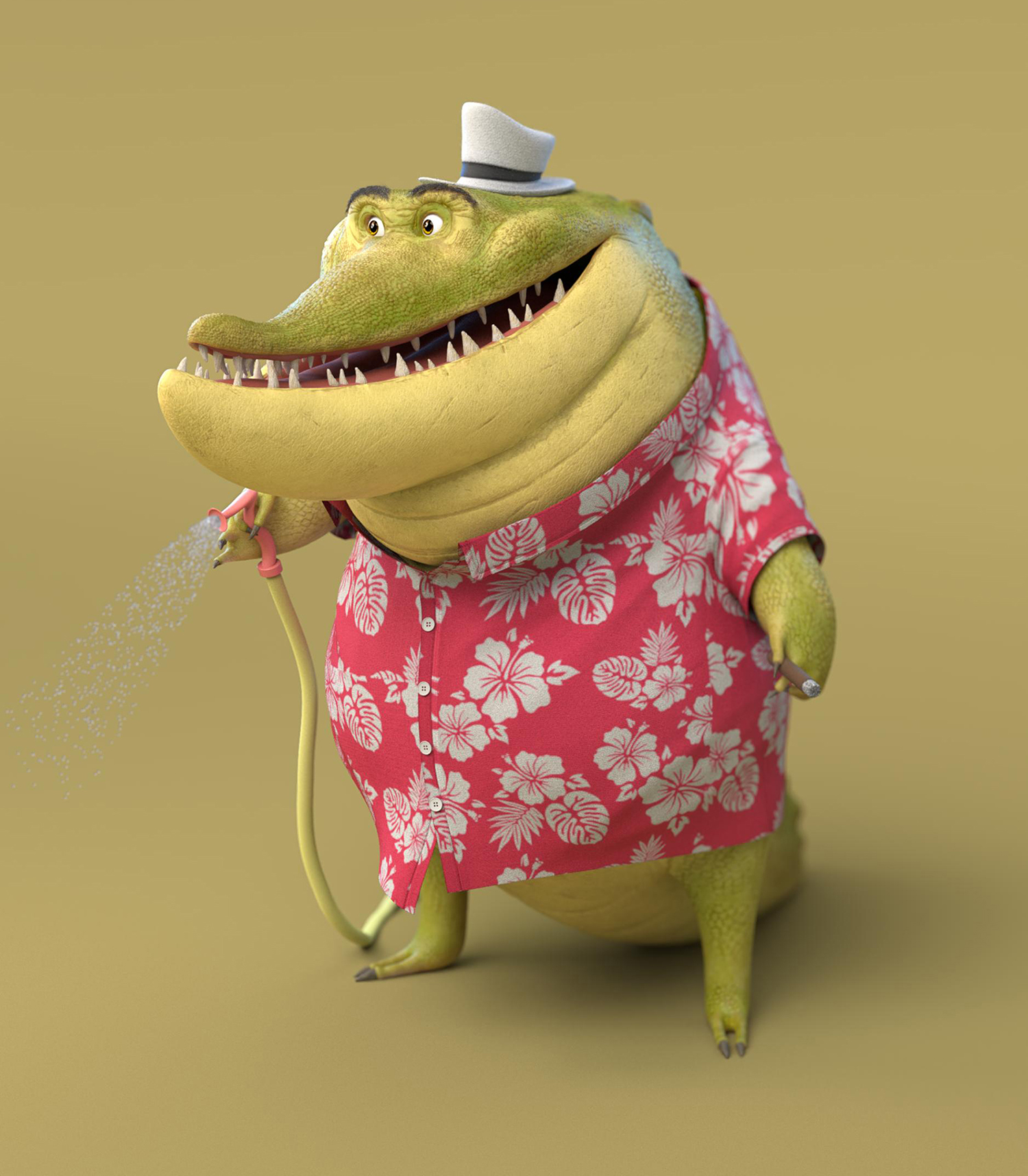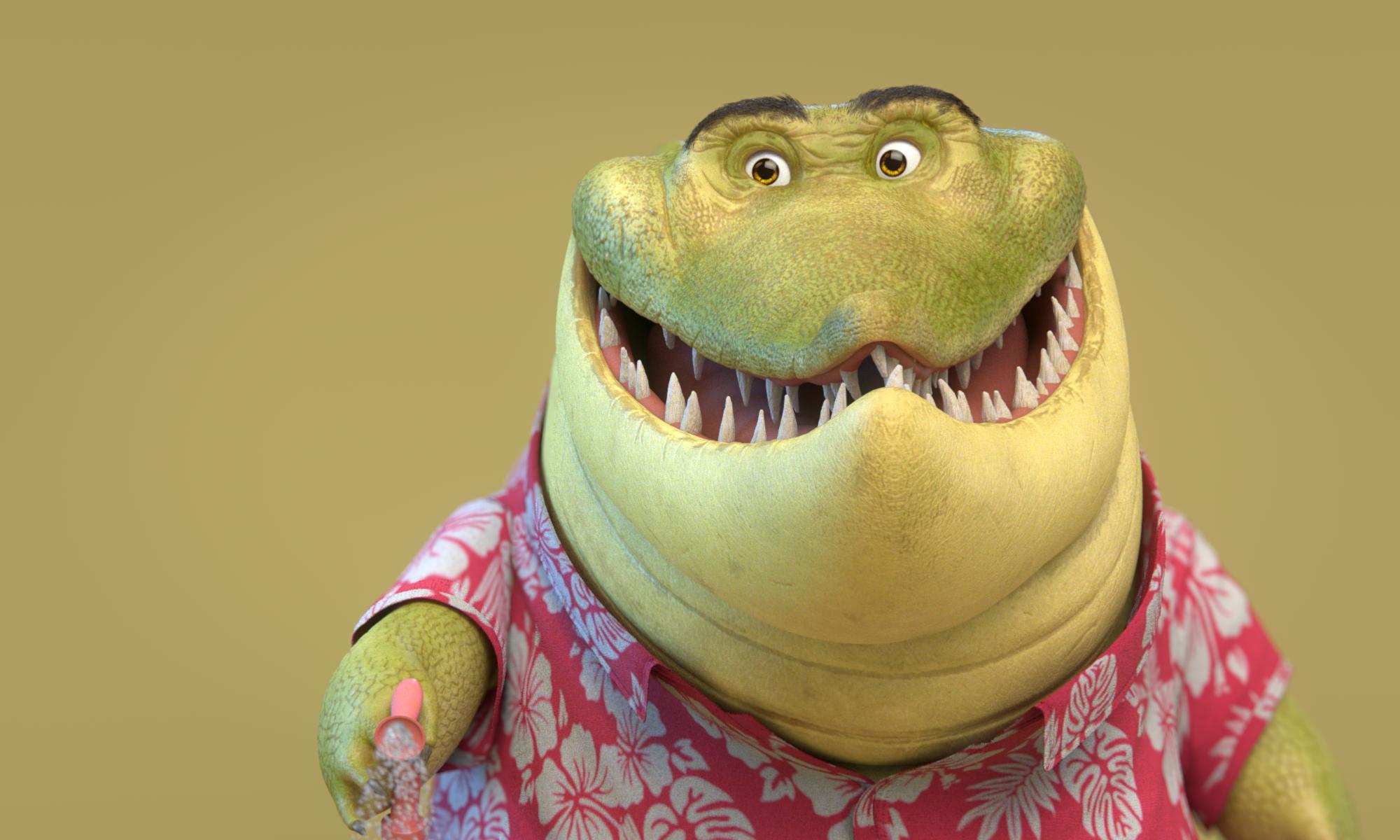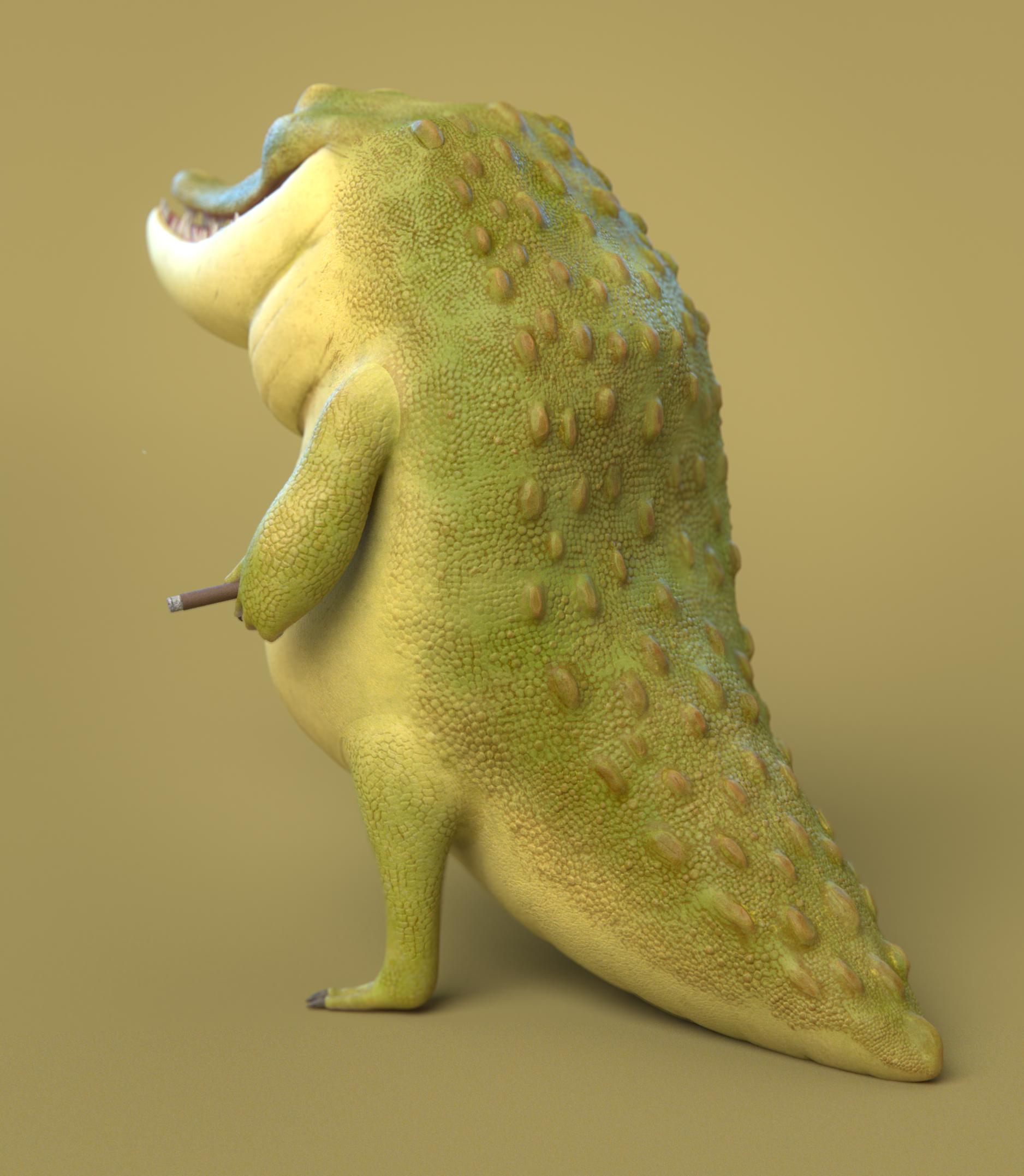 Very nice , almost perfected but from the sketch I can see by constructional feedback that…
The cylindrical language of the shirt is missing that sloping bottom curve and the up curve of the shirt's front edge that leads the eye back to the face.
Carter's shirt design leads the eyes in the direction of the palm tree's verticals to the face
In Carter's design the eyes are more radiating in shape
Needs that certain 'Churchill' attitude of the cigar.
Needs that sense of weight and slow forward movement at the ankles and maybe the flip flops.
The scales around the crocs neck in the sketch suggest a cravat or scarf befitting his age and character - this is then played against the texture of the croc's lower jaw.