Hi everyone!
This is my latest personal project created in ZBrush. Everything shown was built using the Zmodeler brush and then output as a range of stylised pieces of illustrative artwork for the singer/songwriter/musician, John Mayer.
All of the subtools were textured, materialised in ZBrush and then rendered using the BPR feature alongside Photoshop for postproduction. The move topological brush was used quite a lot in this particular project and was really helpful for moving strands of hair and cables that were assigned with different polygroups.
Framing the scene, I thought it would be good to surround John Mayer by a series of amplifiers referencing the joy of sound and his amazing guitar work and for the items shown throughout the image they are all relevant to John. The rug surrounding the scene is often used on stage when he performs and the guitar is modelled from his signature PRS Silver Sky. The t-shirt graphic is a reference to the 'Grateful Dead' band - John performs alongside the original members in a collective called Dead & Company. Other material such as the guitar foot pedals/plectrums/necklace were also referenced from items that can be seen on tour videos/breakdown reference material for his guitar rig setups online.
A turntable showing the model in ZBrush can be viewed at the link here - https://www.youtube.com/watch?v=YTjG9Q6e1zU&feature=youtu.be
For higher resolution images and more content please visit my site at this link - http://www.brightsplashes.com/portfolio-item/john-mayer
Thanks!
Ed.
www.brightsplashes.com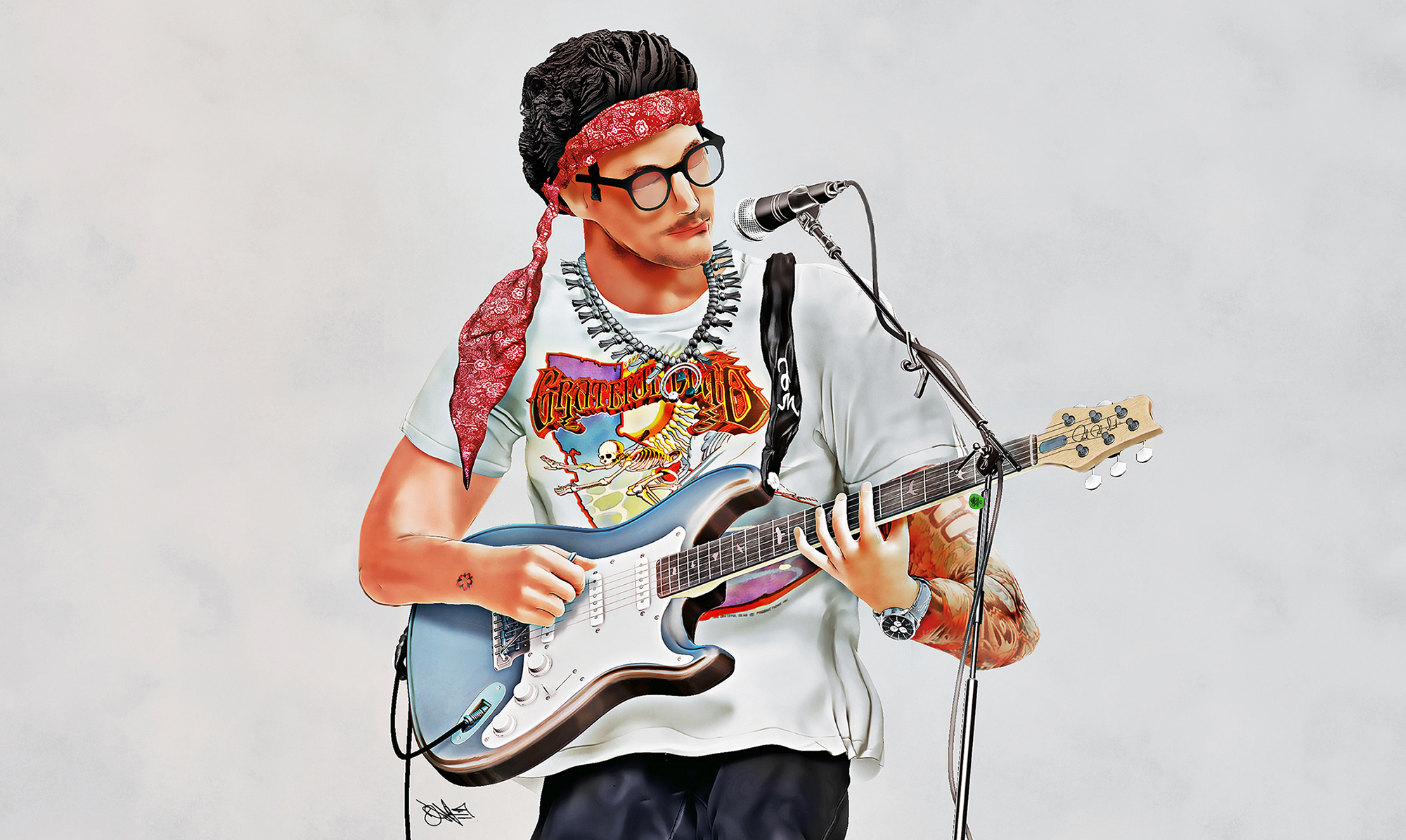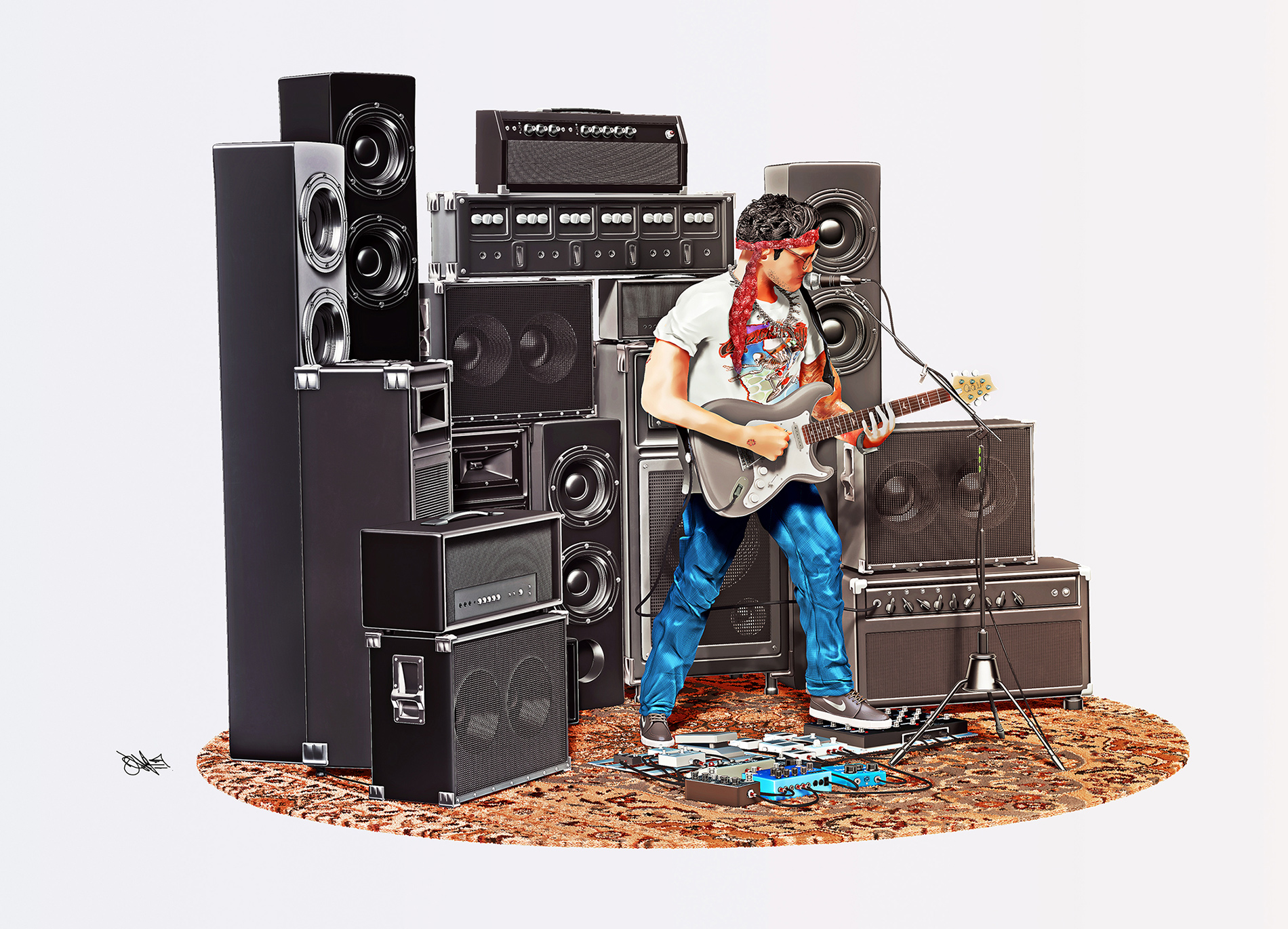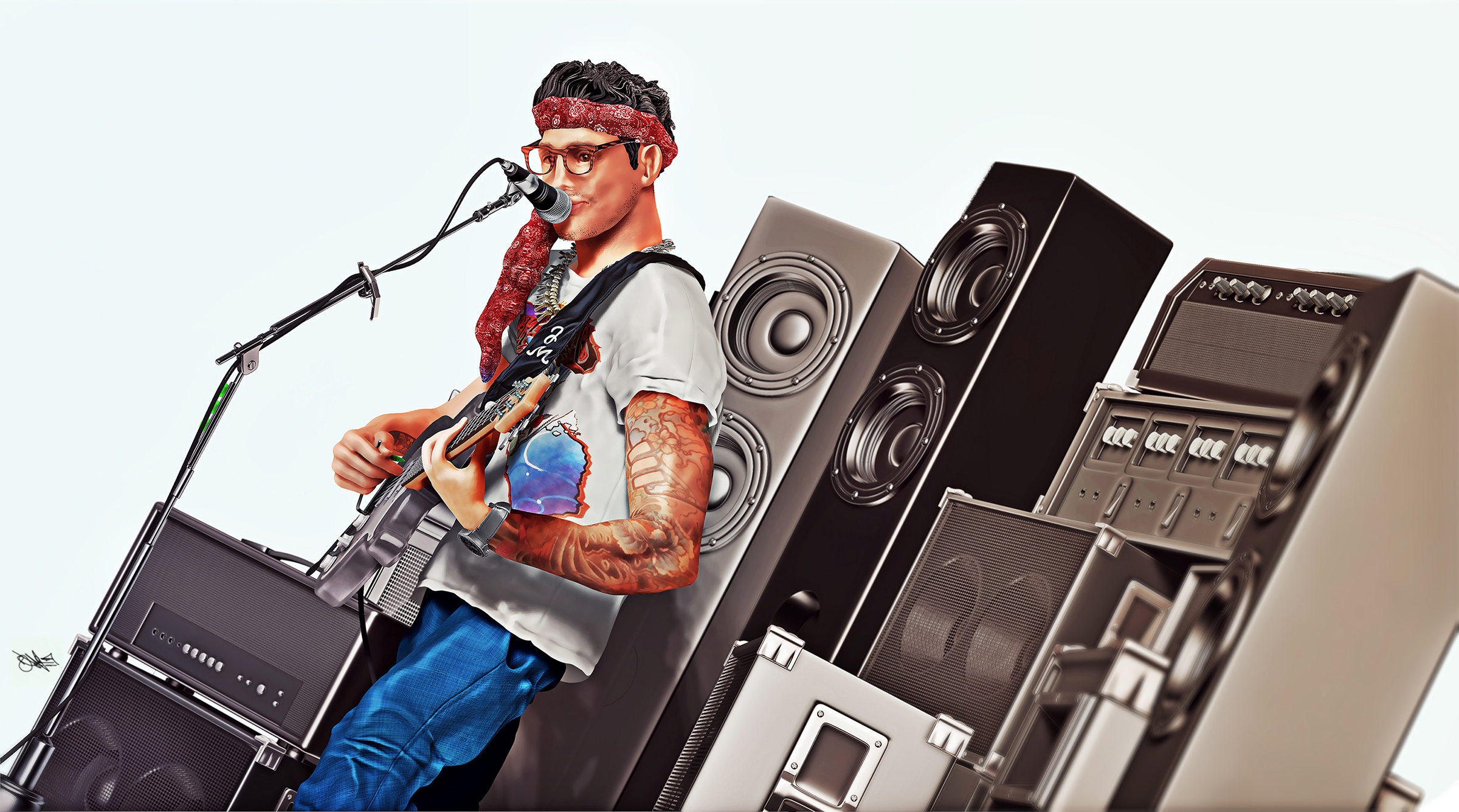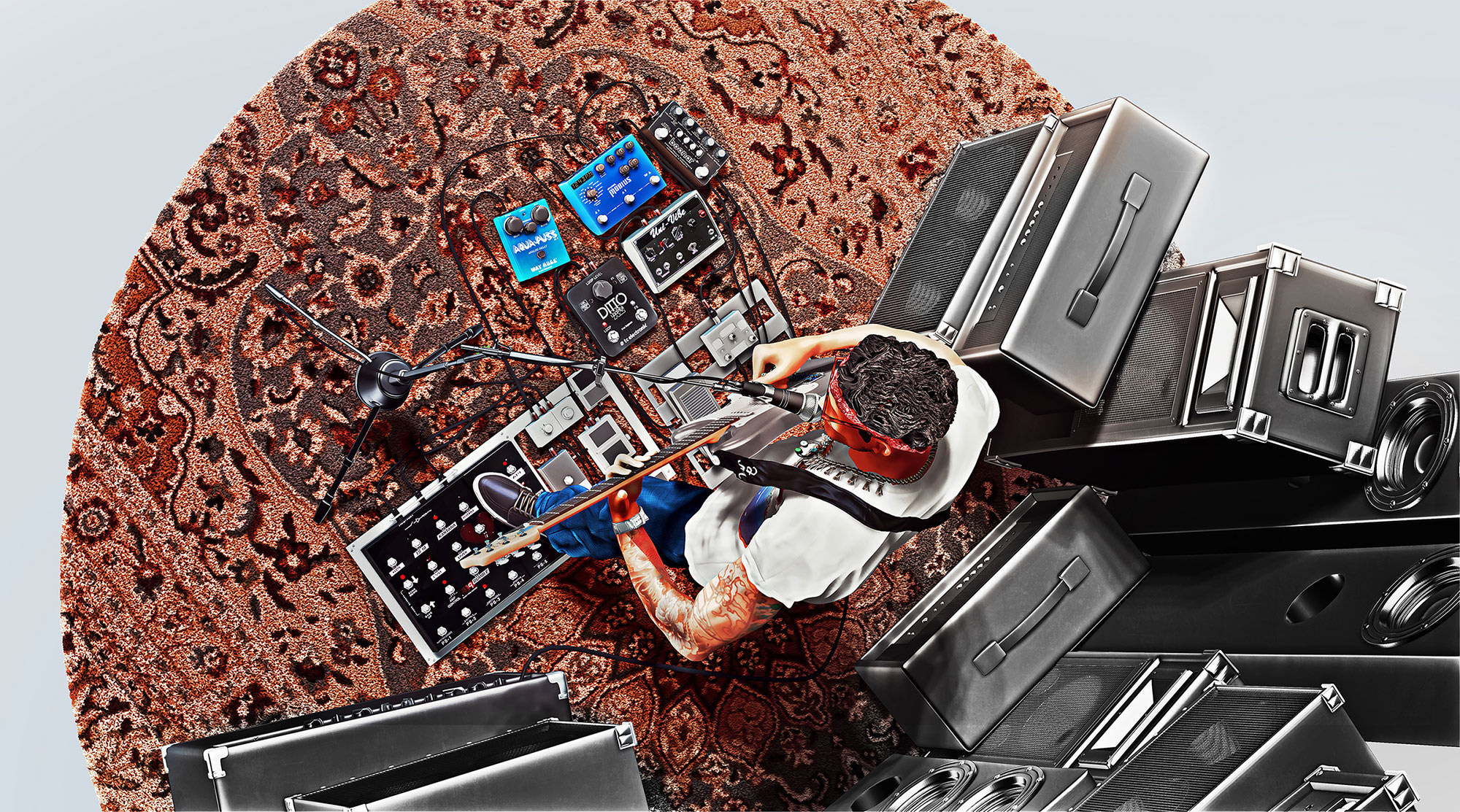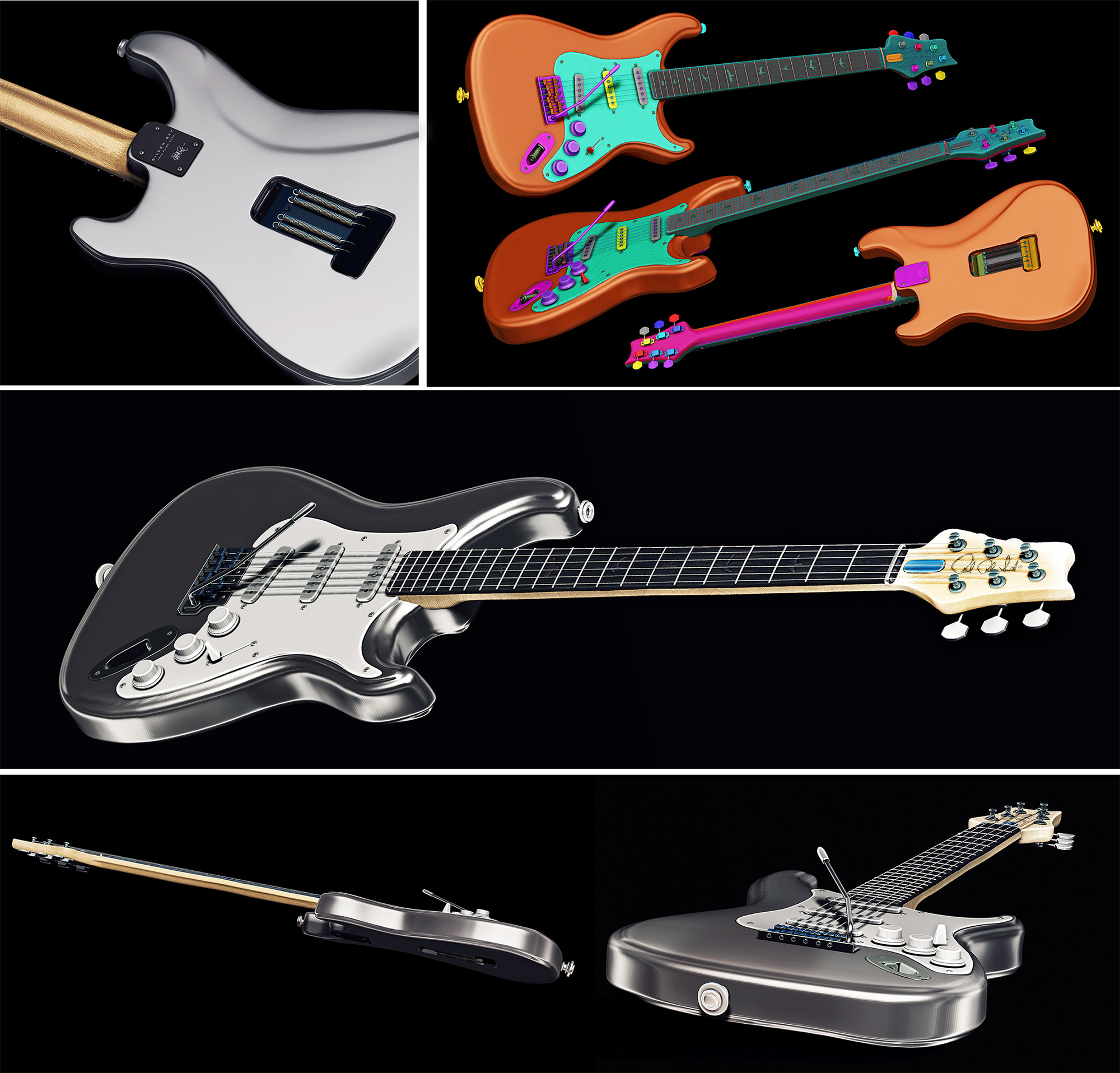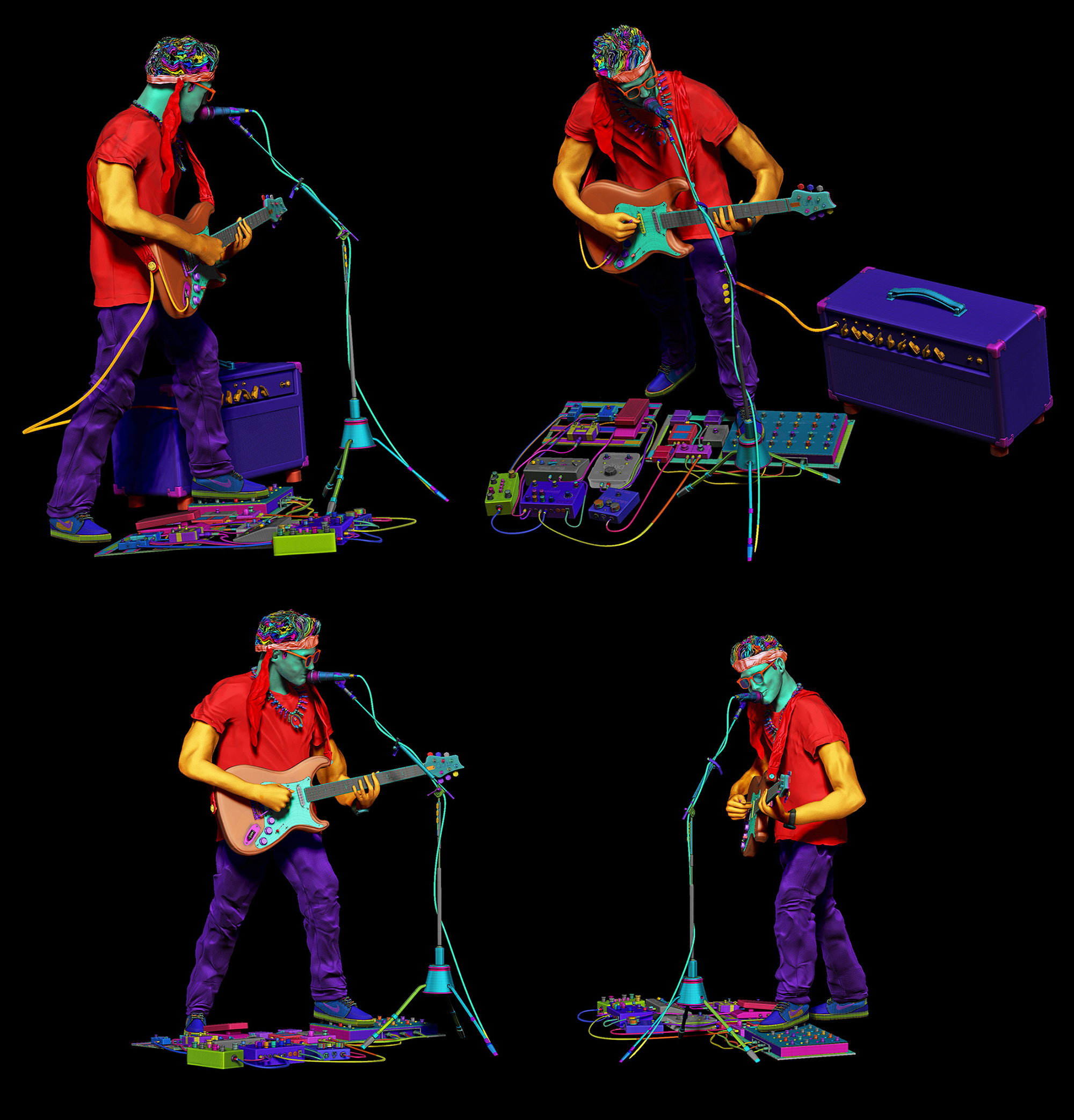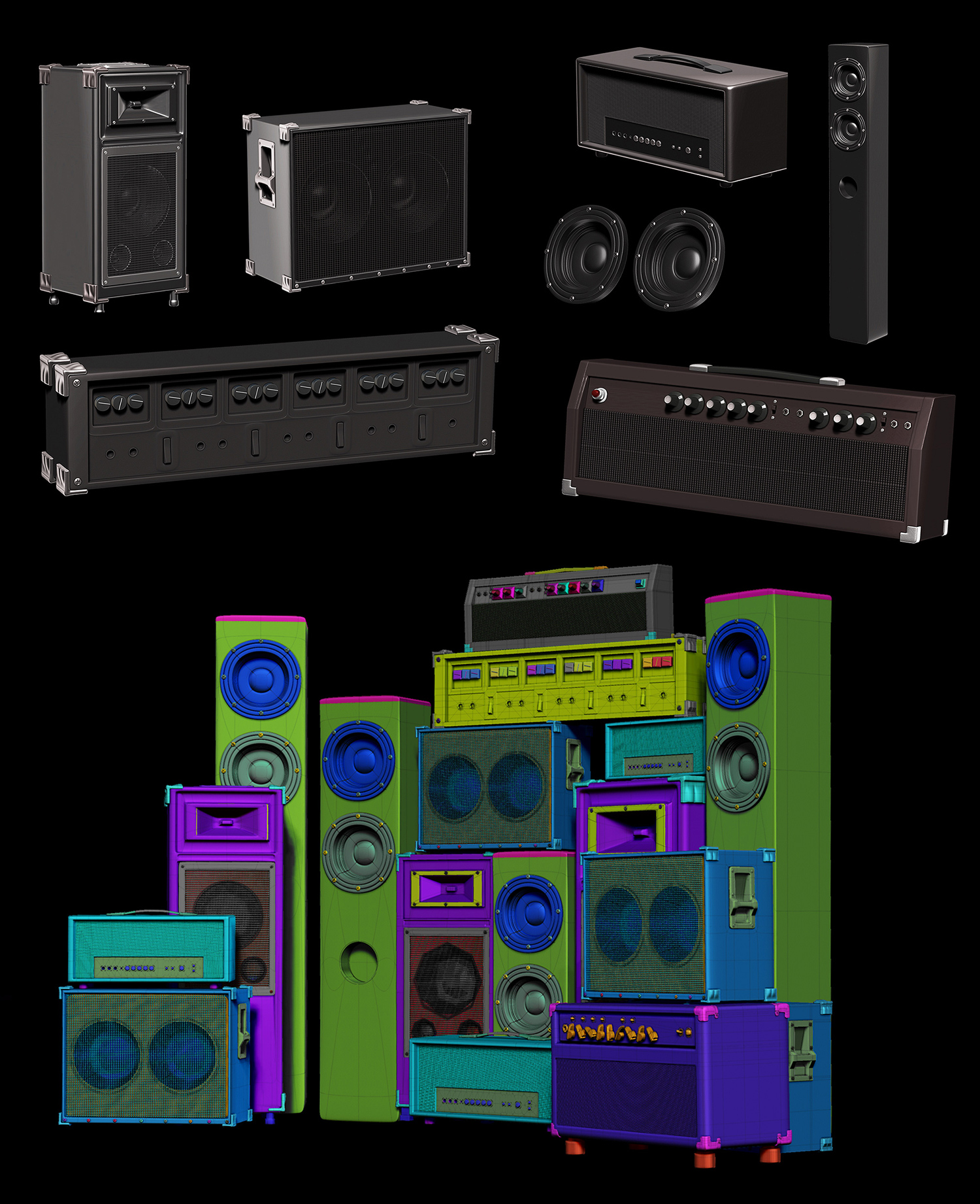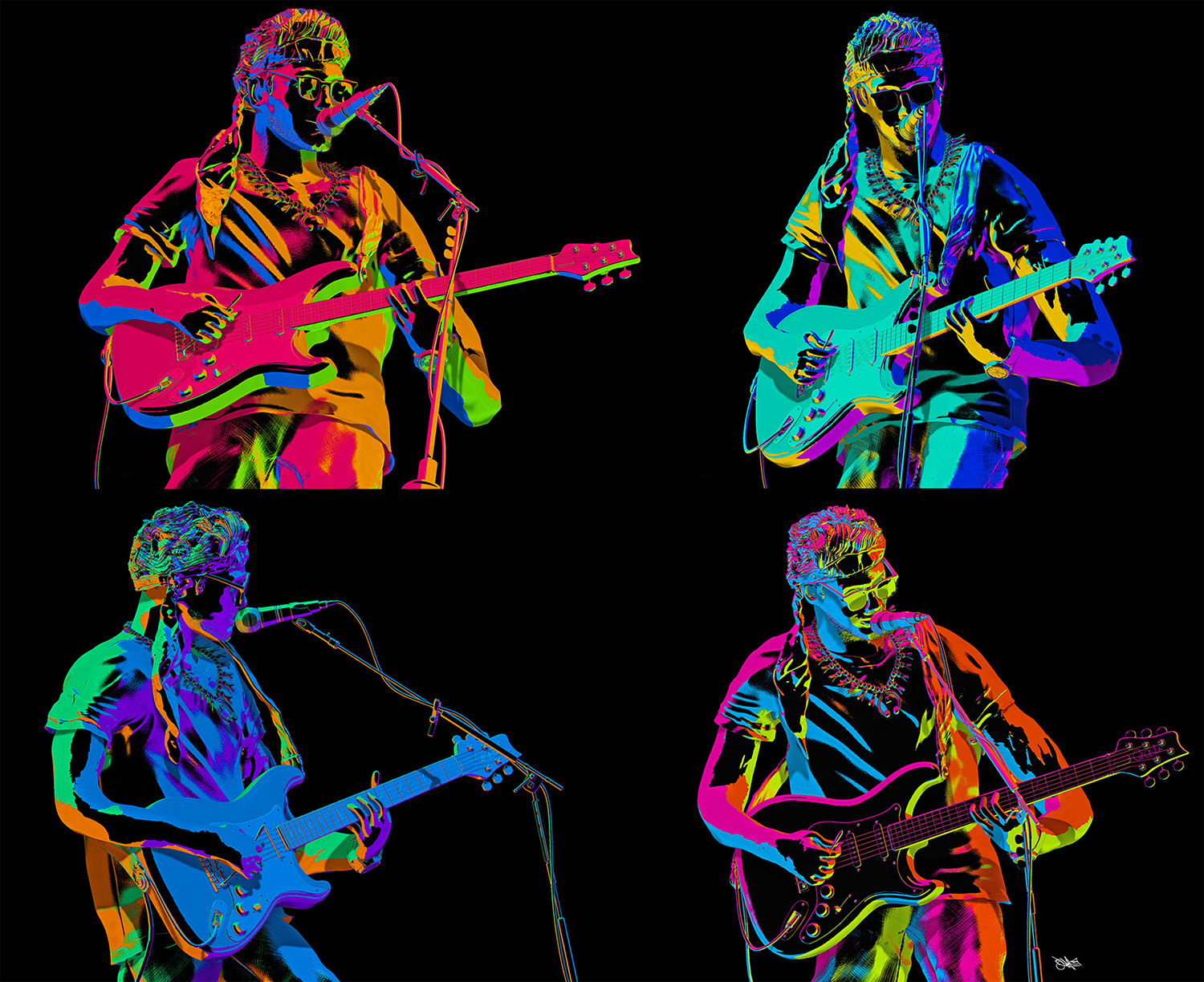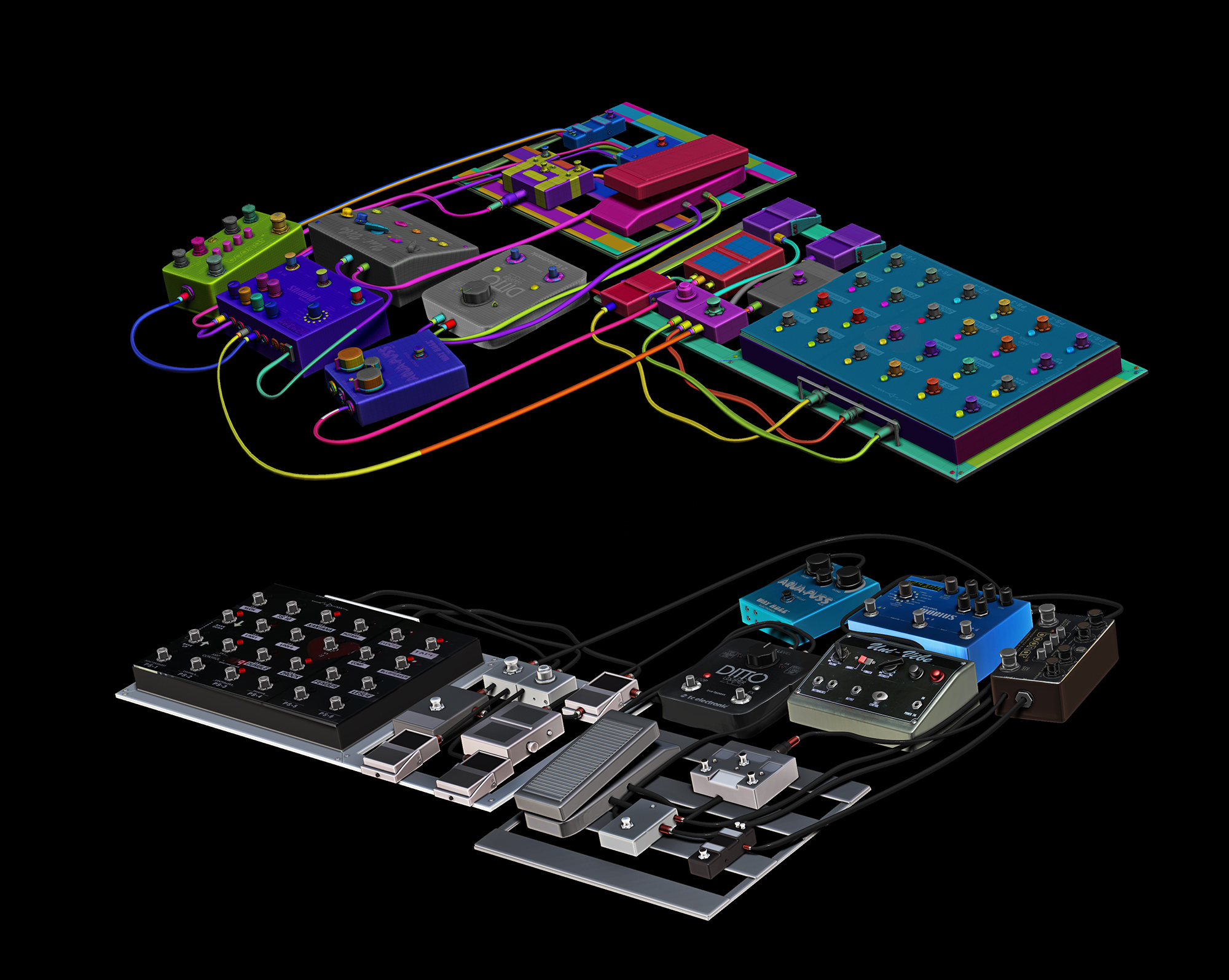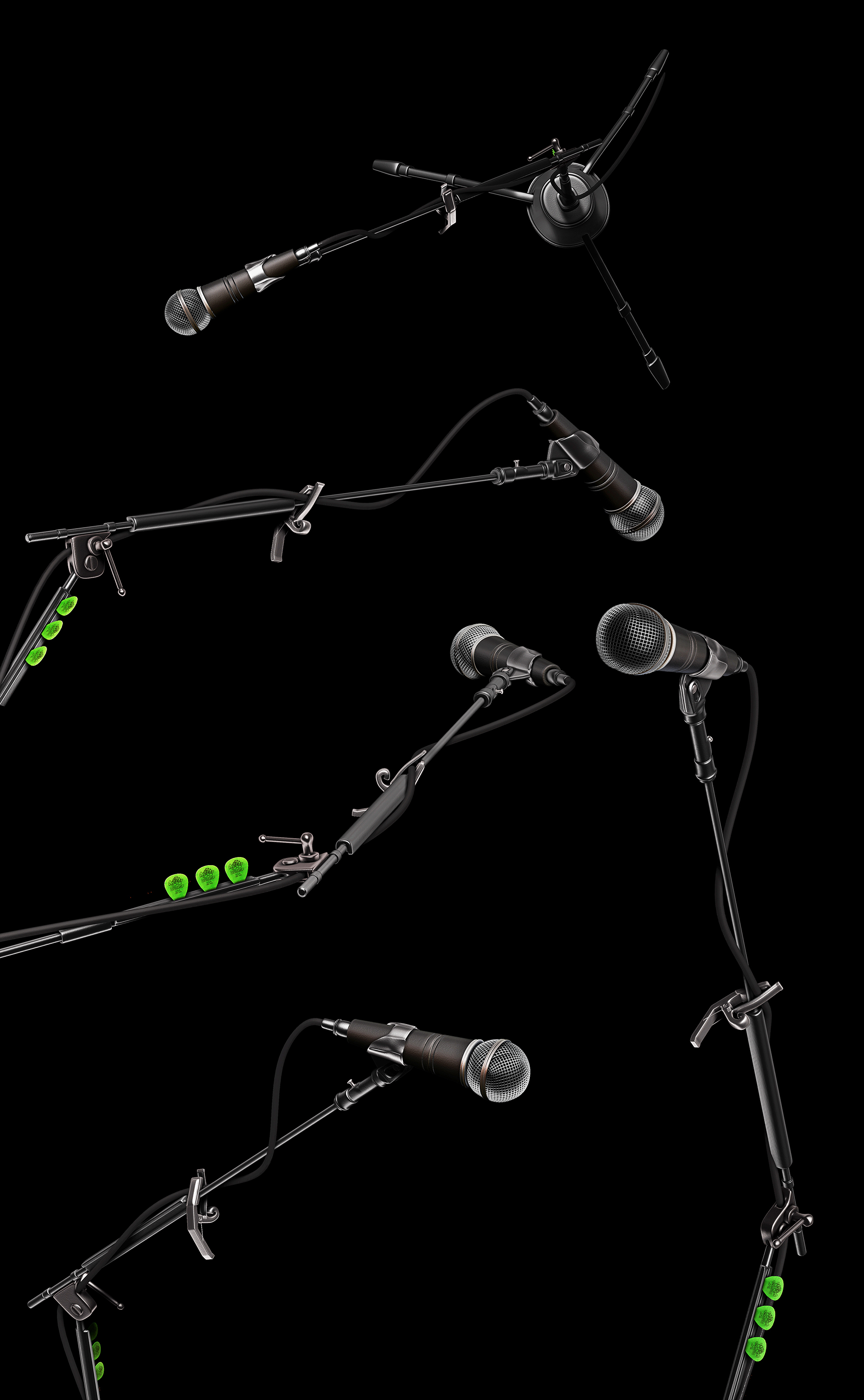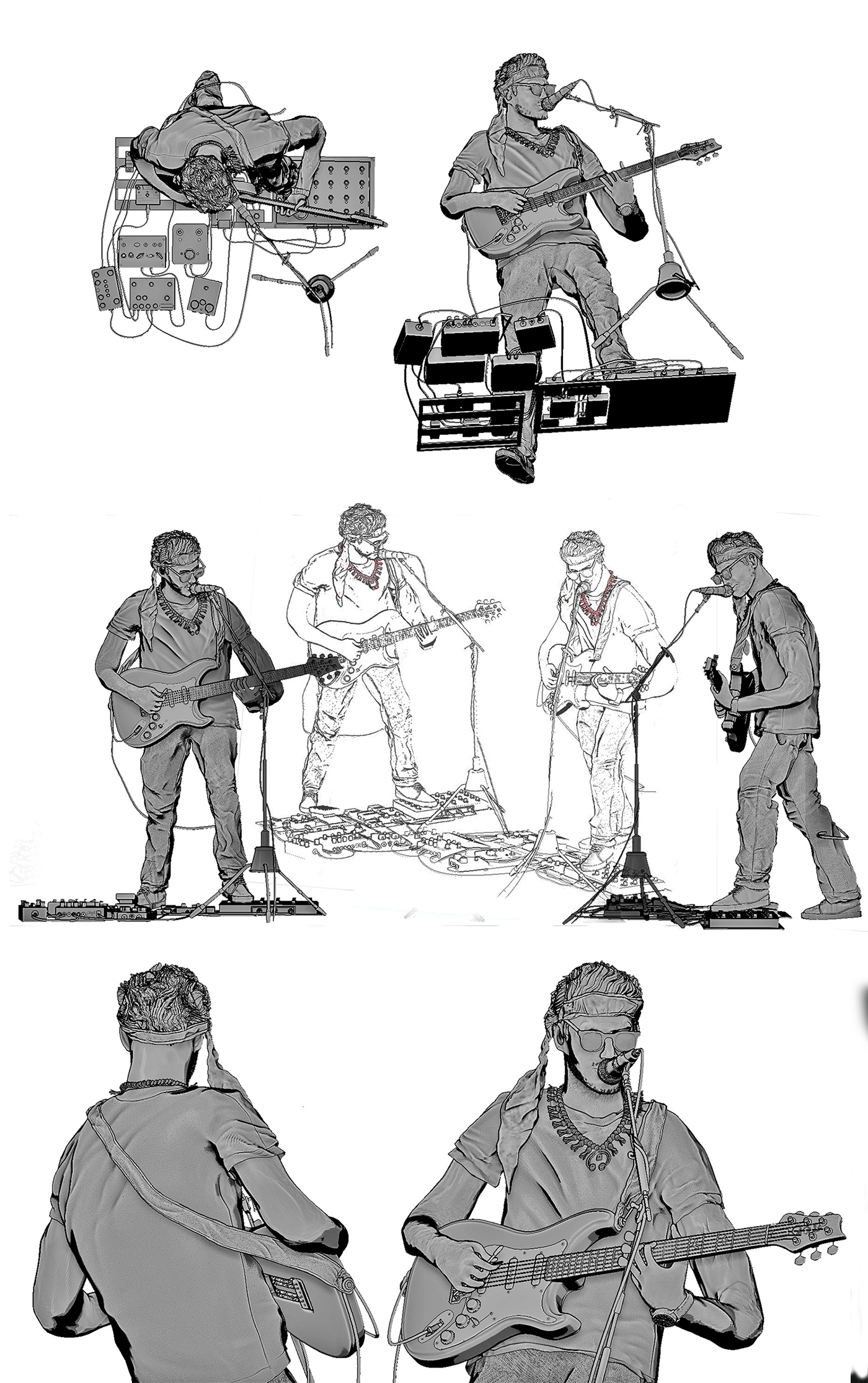 Attachments