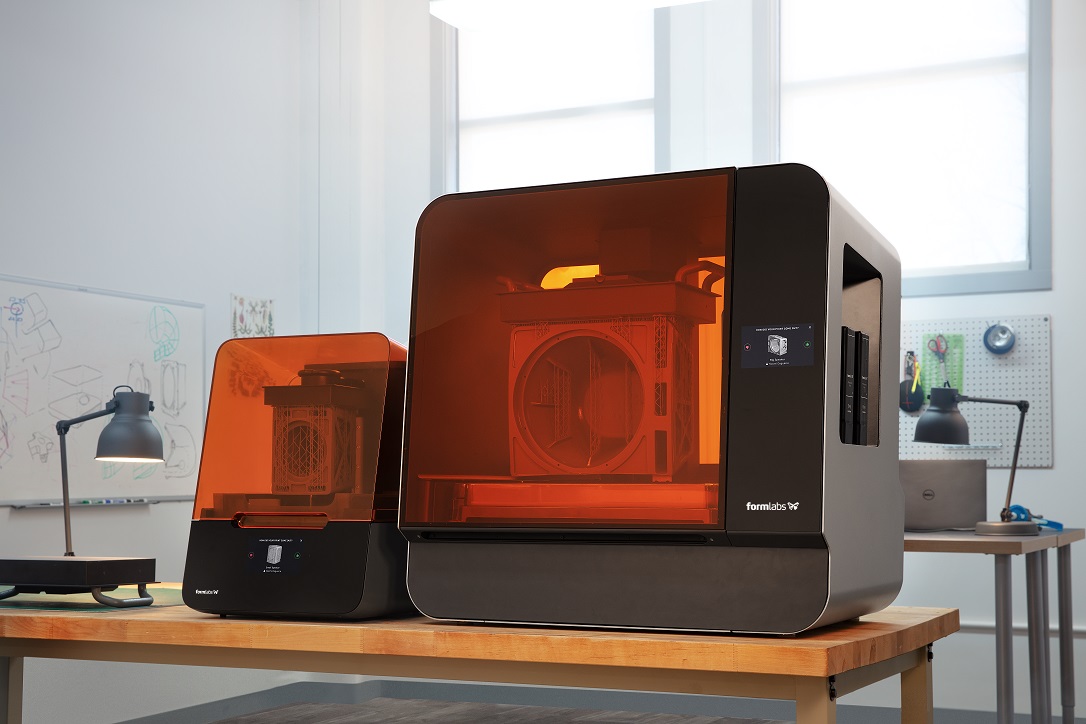 The big day is finally here! We're so excited to share the Form 3 and the Form 3L with our awesome current users, and the 3D printing community at large.
The Form 3 is the continuation of the Form 2 lineage, delivering more detailed prints, at a faster speed, and more reliably for decreased printing downtime.
The Form 3L is an affordable large format 3D printer utilizing the same Low Force Stereolithography(LFS) technology as the Form 3. With two lasers working simultaneously and a 500% larger build volume than the Form 3, print large parts fast!
For significantly more information about these machines please check out our website.
My name is Dan, and I'm the new community manager here at Formlabs after being on our support team for a couple years. I wanted to take the opportunity to introduce myself as long as we're introducing the new printers!
If you have any questions at all please feel free to leave them here or message me directly.