InsertMesh Master
(Ver 1.2 Updated 9/5/2012)
InsertMesh Master helps speed up the process of creating InsertMesh brushes. It combines settings from the Stroke Palette and the Brush Palette together and allows for these settings to be set BEFORE brush creation!
This plugin is unofficial.
Main features


Sets your InsertMesh settings BEFORE creating an InsertMesh

Combines the most changed settings in the Brush Palette and the Stroke Palette

Can also be used to change settings on an already created InsertMesh Brush

Examples of some of the changeable options:
[LIST=1|INDENT=2]

Curve Mode
Bend
Weld Points
Curve Resolution
Lock Start and Lock End
[/LIST]
Usage
Installation
UnZip the attached InsertMeshMasterV#.#.ZIP file to your \Pixologic\ZBrush 4R4\ZStartup\ZPlugs\ folder.
Restart ZBrush.
InsertMeshMaster will be located under the Zplugin tab.
Change Log
v1.2: Initial Public Release

Notes
After making quite a few InsertMesh brushes I decided to automate the process of changing the settings in the Brush Modifier Palette and the Stroke Palette. The settings that are on the tool are the ones I tend to set the most. If you find that you want any additional settings added let me know =)
Once again my Zscripting knowledge is average at best; if you find any bugs or other issues please report them in this thread.
Thanks!
-Joseph
Attachments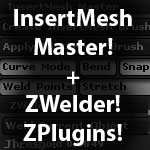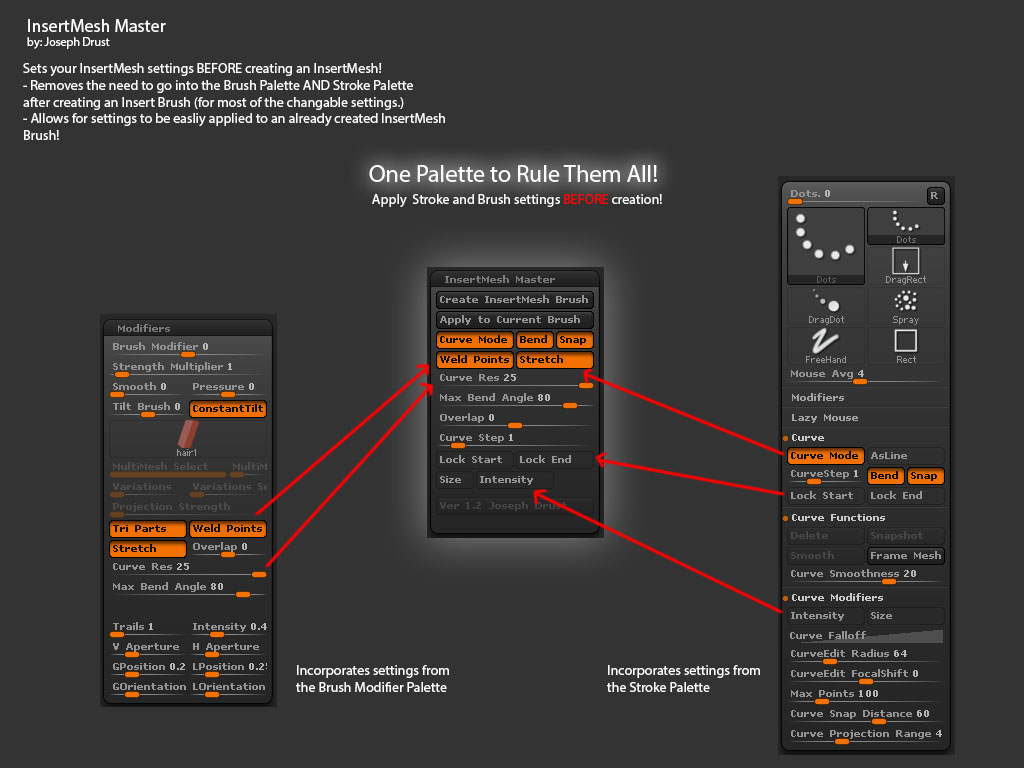 InsertMeshMasterV1_2.zip (2.58 KB)