No, Im not modeling Jack Sparrow specifically but rather attempting to recreate Johnny Depp's face.
Created the base mesh in 3D Studio Max this morning and greatly modified the overall shape and proportions using Z-Brush.
The reason I dont have a profile render is because in my opinion the side of the face still needs a lot of work…I couldnt find any profile shots of the actor on Google so if anyone can post a link or pic here or even mail a nice profile shot of Johnny it would be really helpful, otherwise I dont know how I'll be able to finish this project.
Any crits welcome, and possibly required.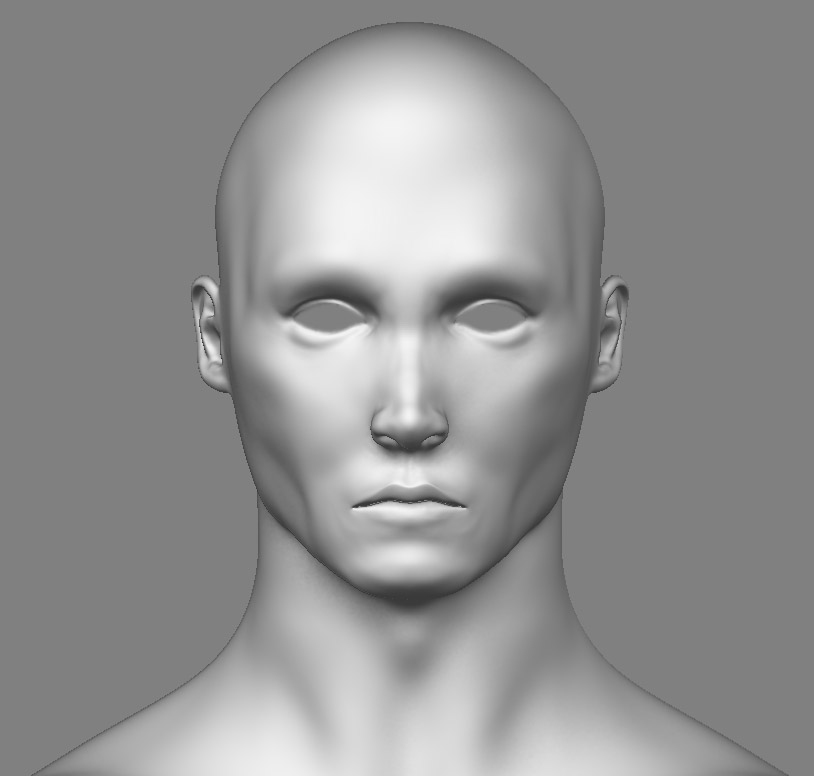 Will start the detailing process tomorrow.