Hi!
this is my first post here,
I sculpt on my spare time using Zbrush Core but I don't have any formal scholar education on it, just watching some videos on Youtube (I work as a developer).
I tried to do an 'écorché' of a horse, but I know it is still not 100% accurate…
Please, feel free to tell me what you think of it!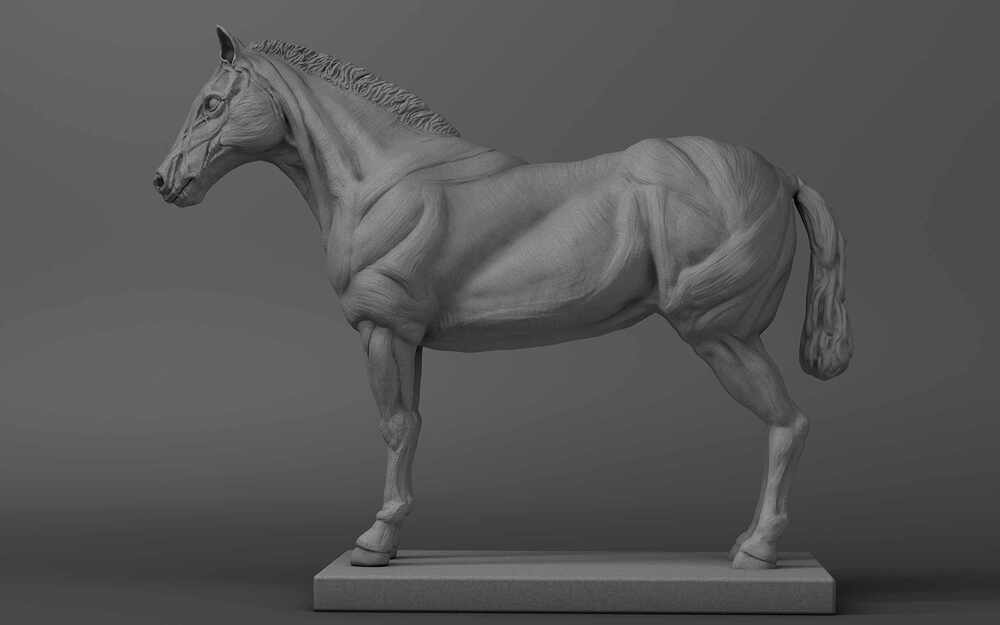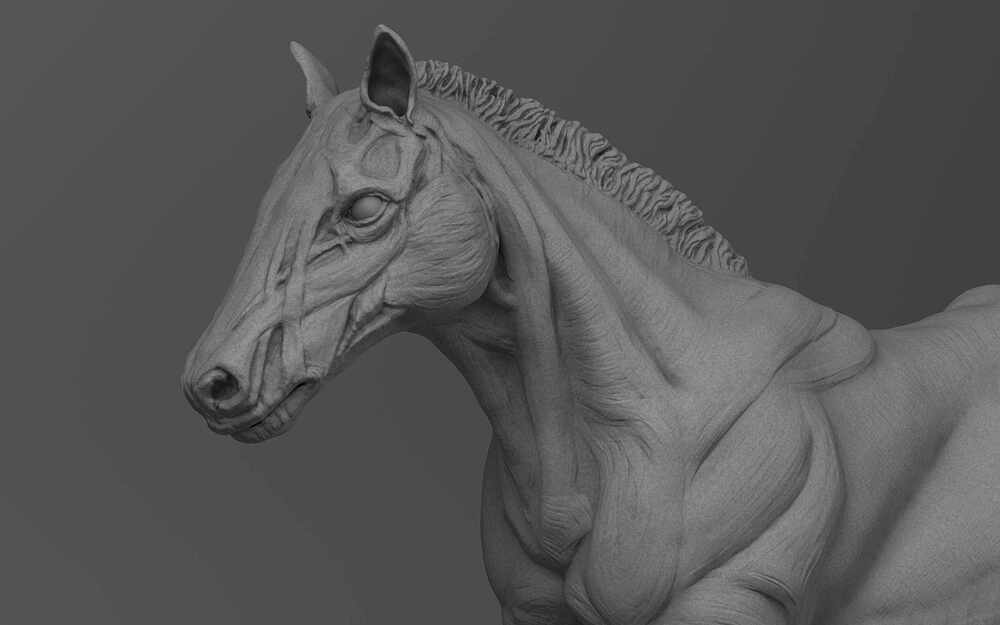 (a turnaround video is available here: Romain Pelle - Horse sculpt study (écorché))