I have done this animal anatomy study to learn properly the body structure of a horse. Hope you like it!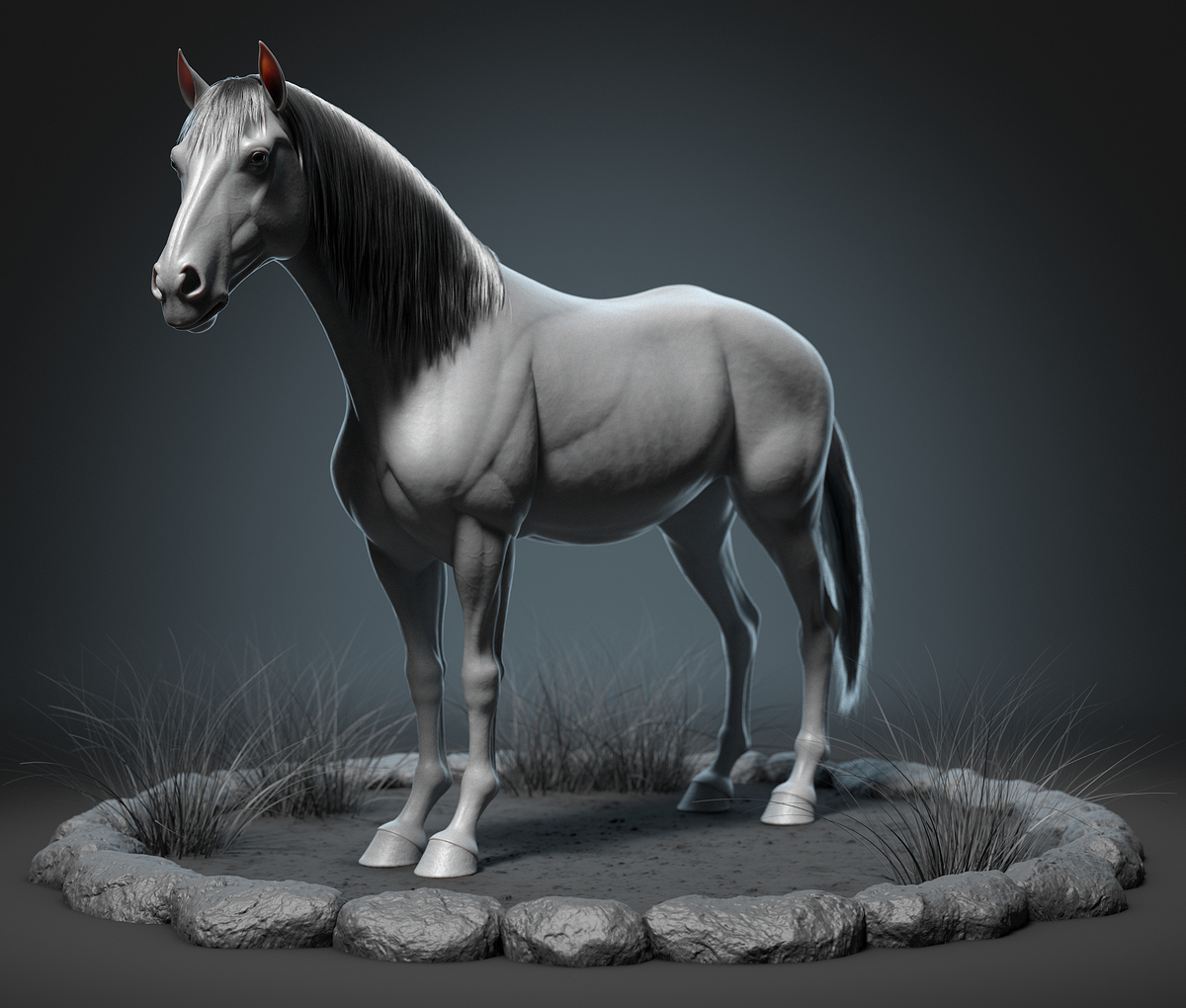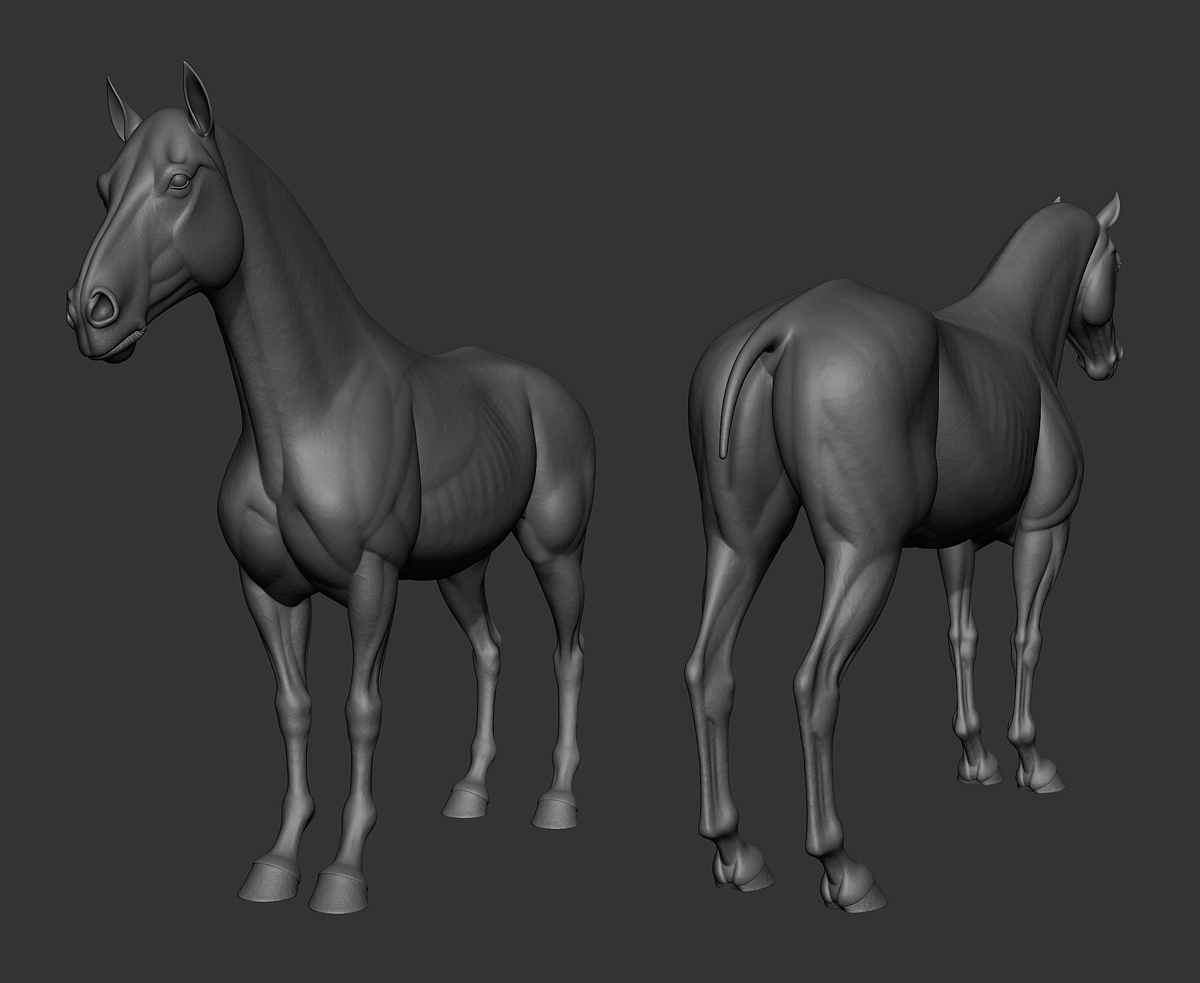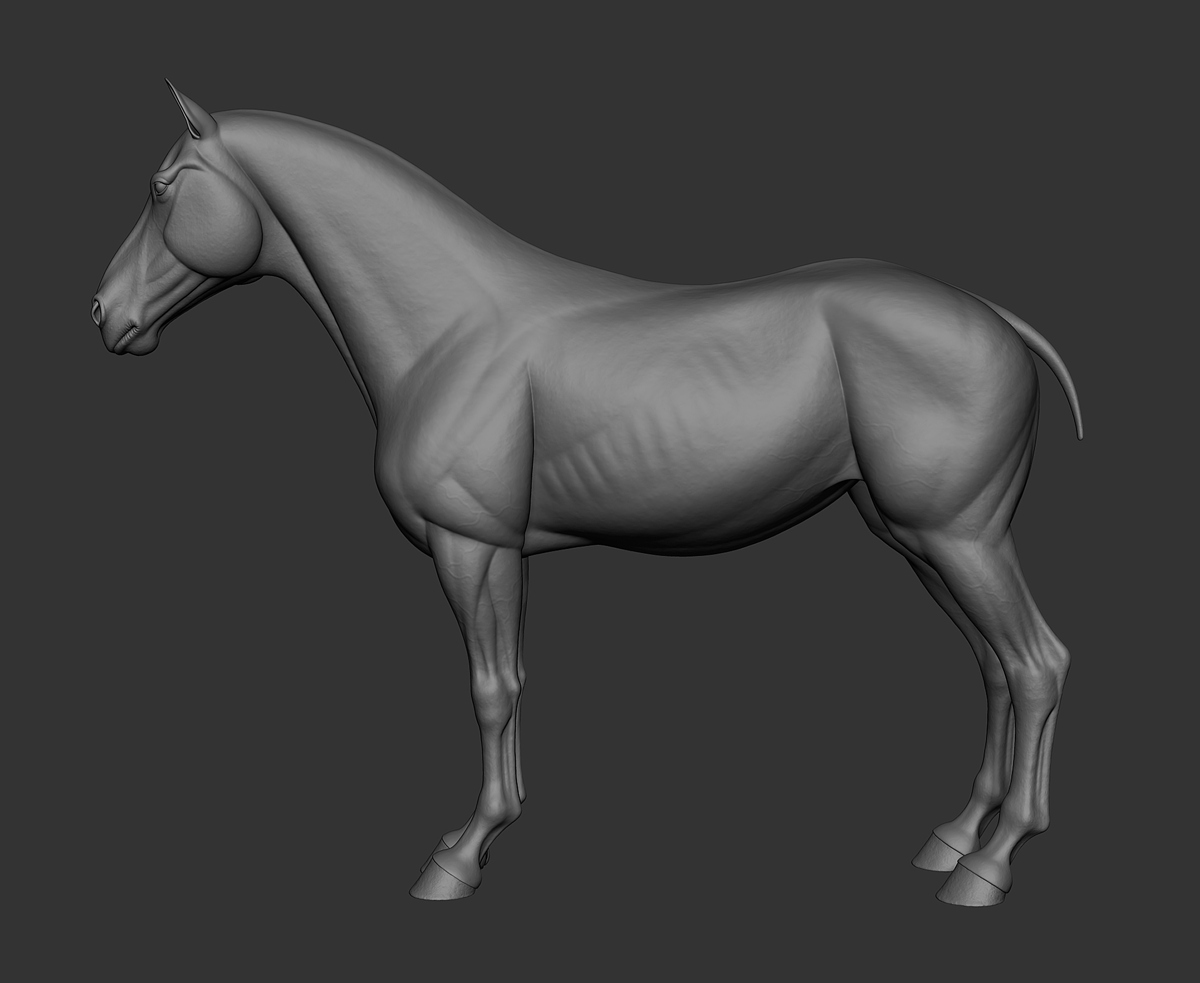 Hi Geomanili!
Your muscles are well placed and it shows you definitely took the time to study its anatomy well.
One thing i can tell straight away from looking at your horse is that its front triceps and shoulders have a too large lump dragging down from its sides. It's easy to see in the first image, the lump under its neck is too large and should be slightly more present vertically. It's subtle, but rather eye-catching(to me at least)
Otherwise, well done! Keep it up! Super good muscle placement!



Thanks a lot for your feedback Emoonya!