hi folks,
update
I currently finished modeling of my humanoid-like model. It's not perfect (I am still very weak in anatomy), but this is where I am now. Model is based on zspheres, fully sculpted and detailed in zbrush. no texturing yet. cant wait for new zbrush 2.5 posing feature.
121 always welcomed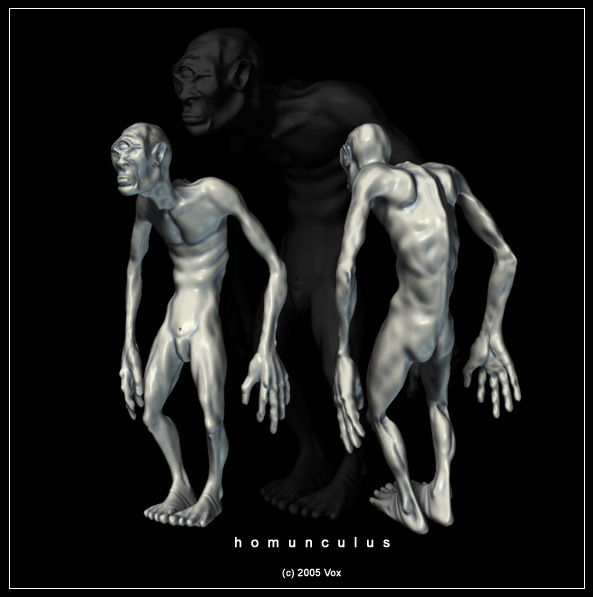 bellow is old post.
…I just want to share result from zbrush-turntable rendering. (using zbrush native movie function).
After finishing all details and txturing on in, I'll post hi-res version.
cheers.