Hello, my name is Herman Guardia, 28 years old, Graphic Designer, from Chile L.A.
And now i'm a unemployed3dwannabemodeler so i made some sculpt in zbrush and other things in 3dmax just for wasted time and loosing hope for one day find a job doing this for living.
well, i made this bust some weeks ago and made a litle rework yesterday and today. i hope u like it.
HIRES:
http://img182.imageshack.us/img182/6750/024highyt9.jpg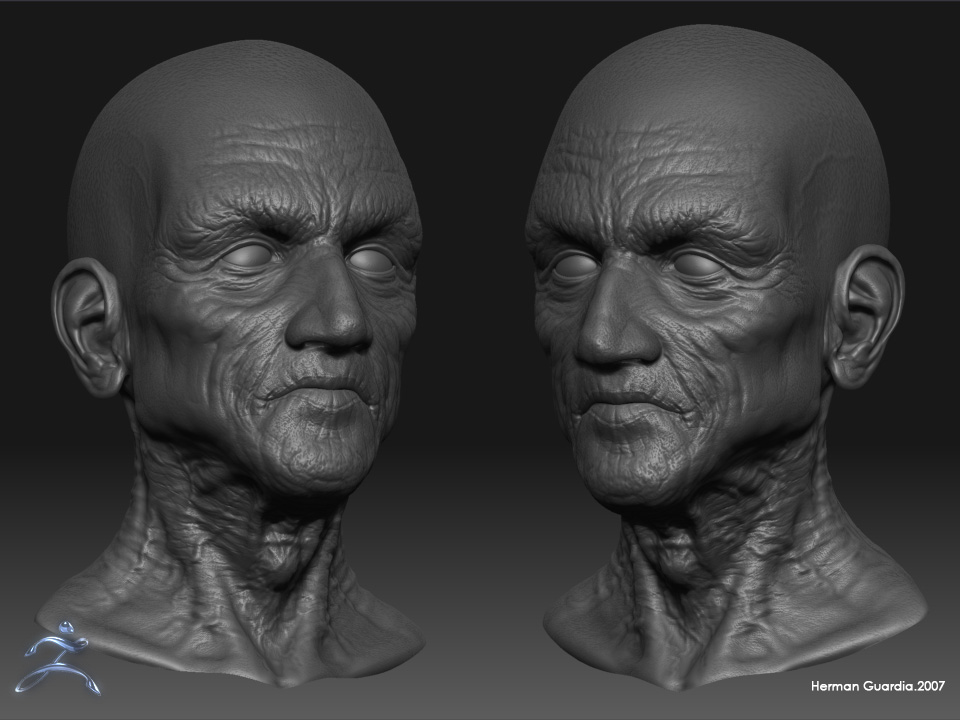 I will do some more models to show here but some time later. For now still looking for job.
and LONG LIVE TO ZBRUSH! it works for unemployed people to!
Cheers!
-HermanG
Attachments