What up ZBC
I created this fan art project in my spare time as a way to practice some skills and techniques as well as pay homage to the art style of Overwatch.
I ****ing love Zbrush and I love its helpful community. I've been creepin here forever and wanted to share some images and details about the making of it for other artists. I created almost all of it in Zbrush and I rendered it with Keyshot bridge. I hope you find something useful.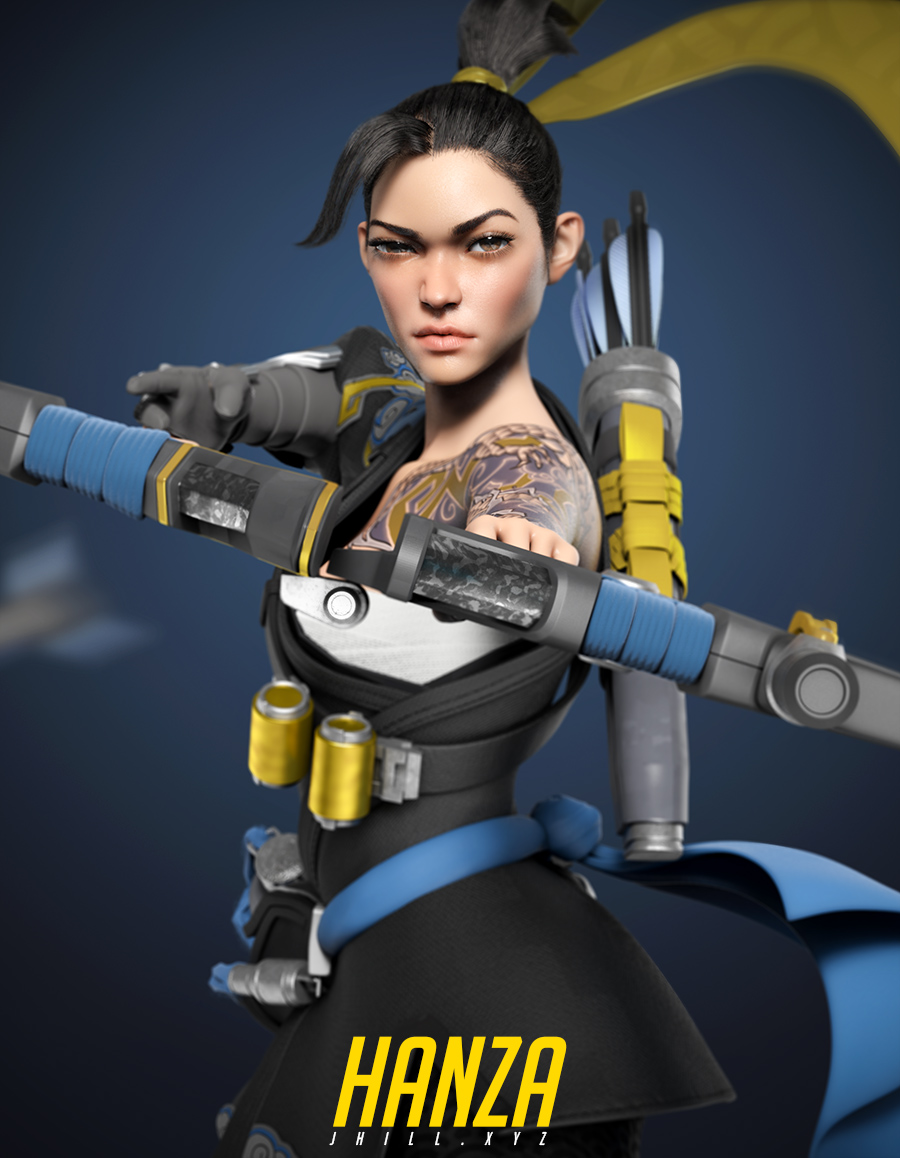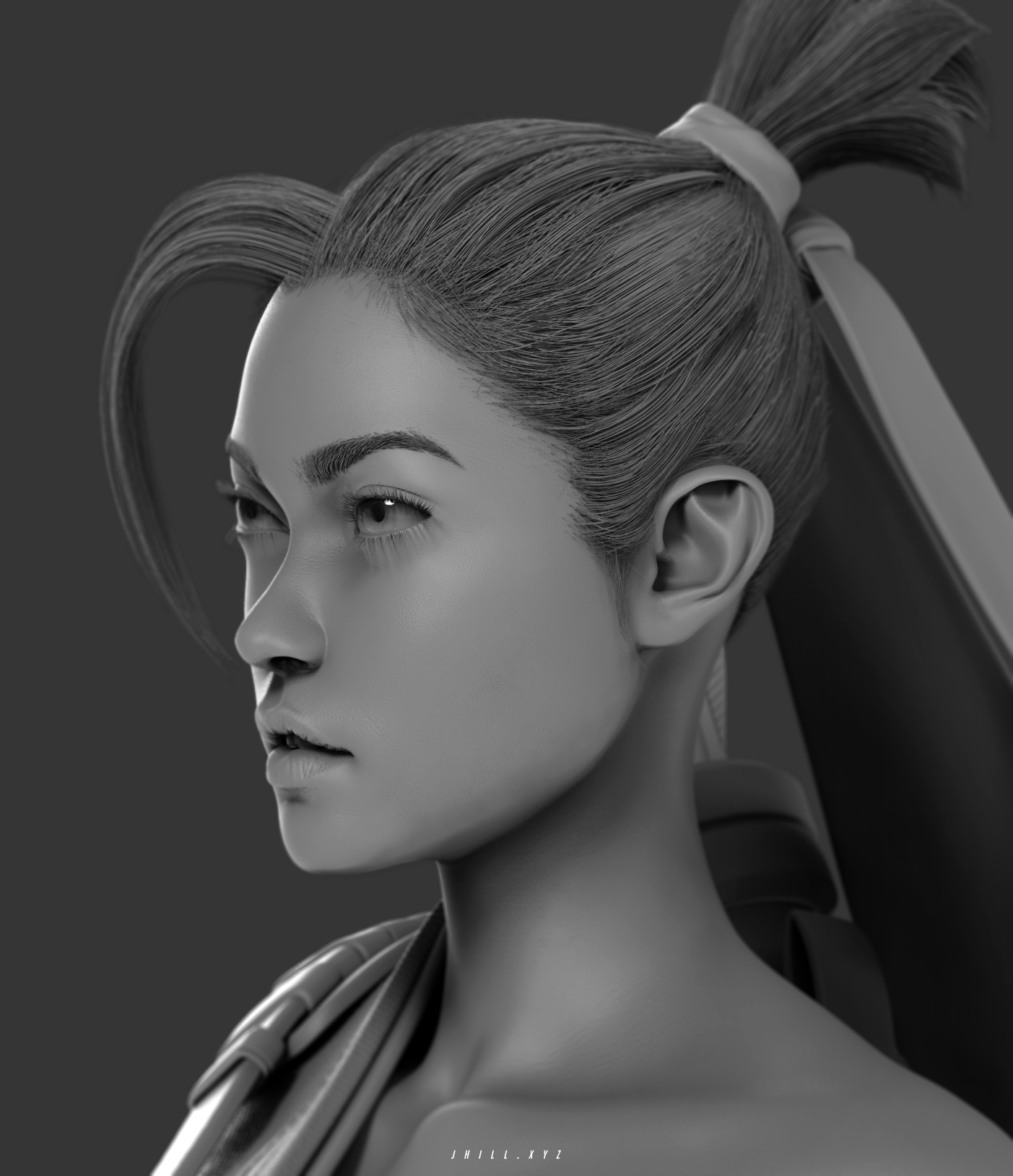 I got the hair to look the way I wanted by adding a lot of Fibermesh. I created several "clumped" strands and some larger sections to fill it out then some loose/short hairs.
20 subtotals total not including the eyelashes and eyebrows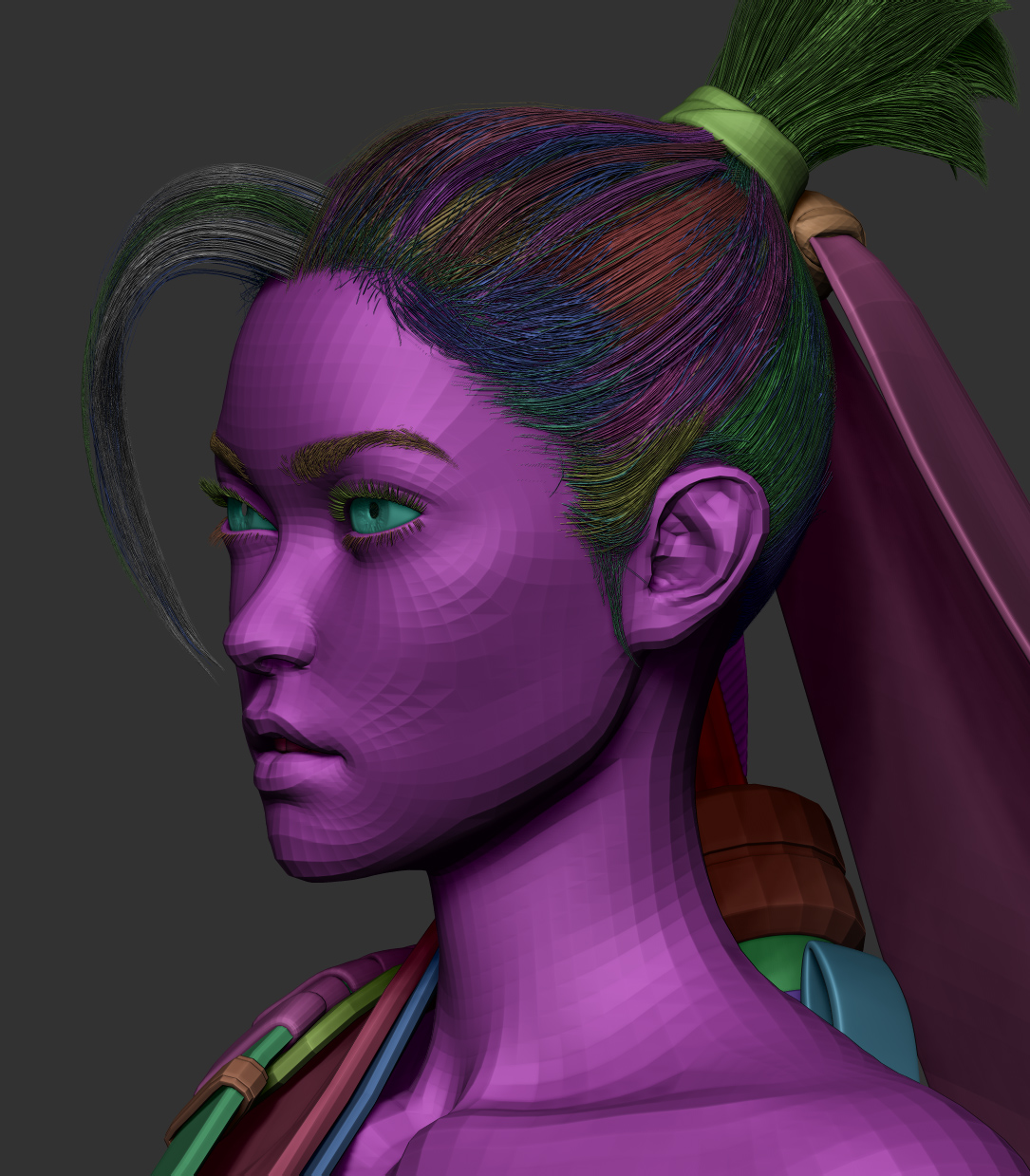 Here's a shot of my scene "all low" and Polygroups. I like to keep pretty low divisions, it makes everything easier and I knew I'd be posing in Transpose Master.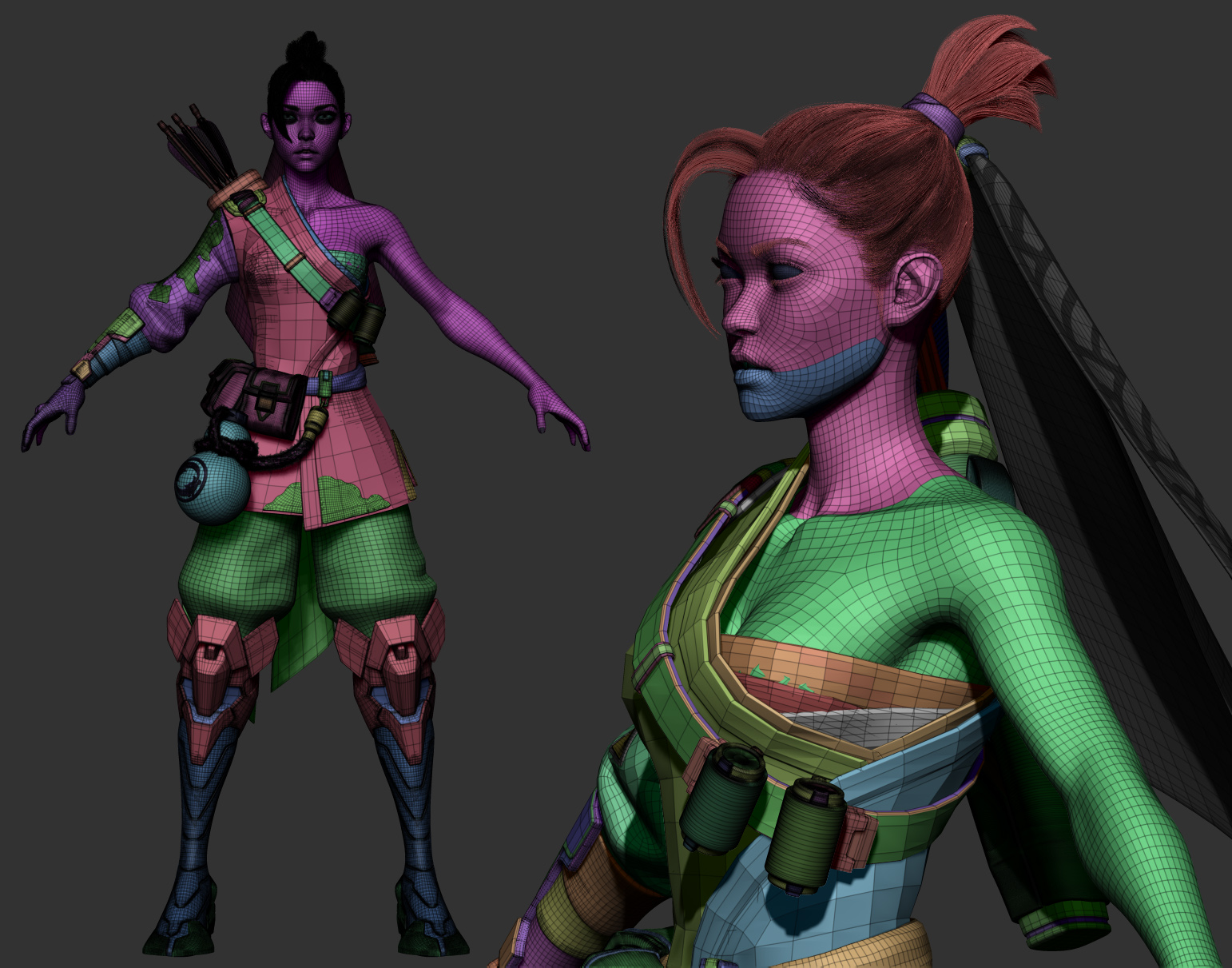 I got the most questions about the tattoo and rope so I made some breakdowns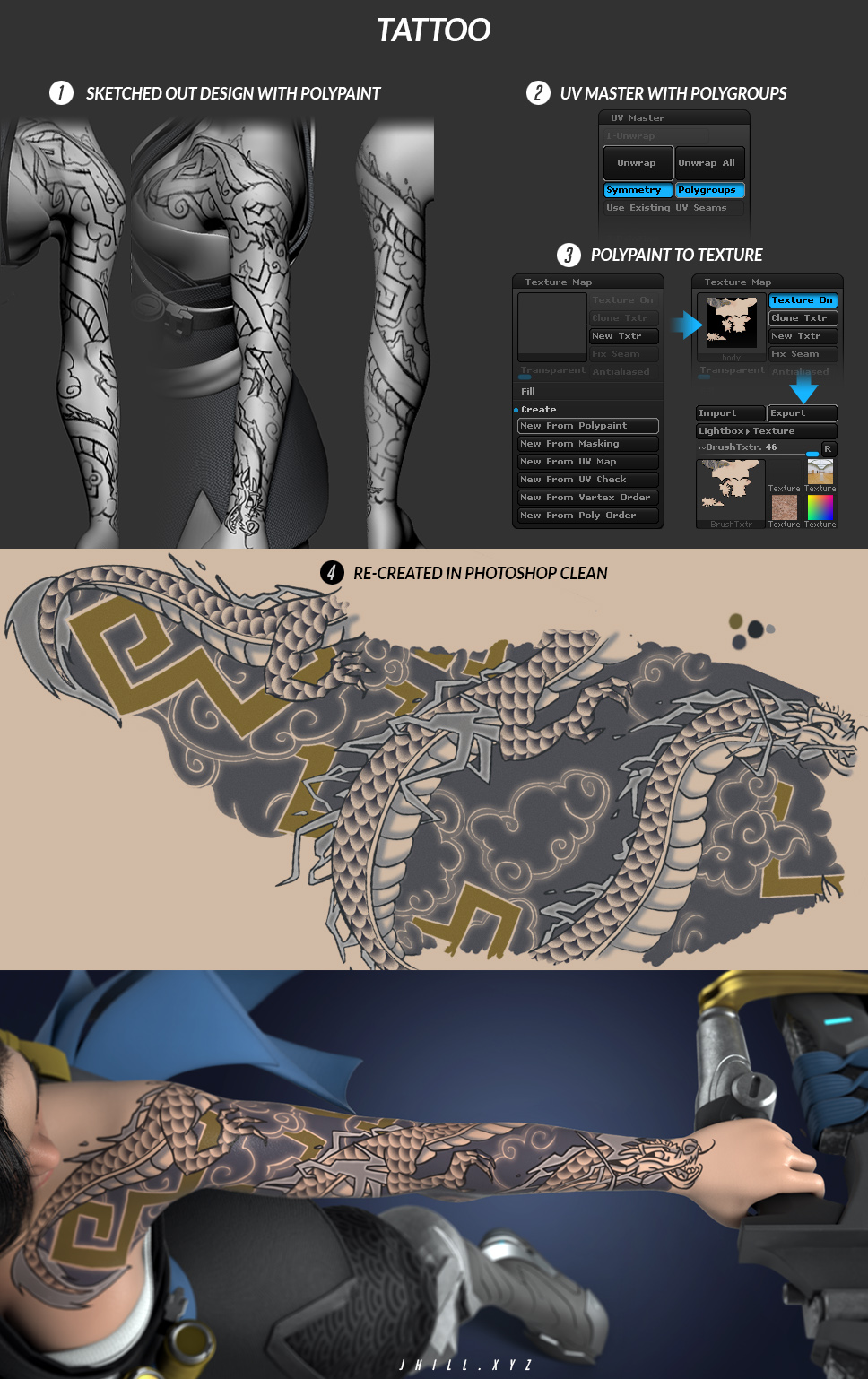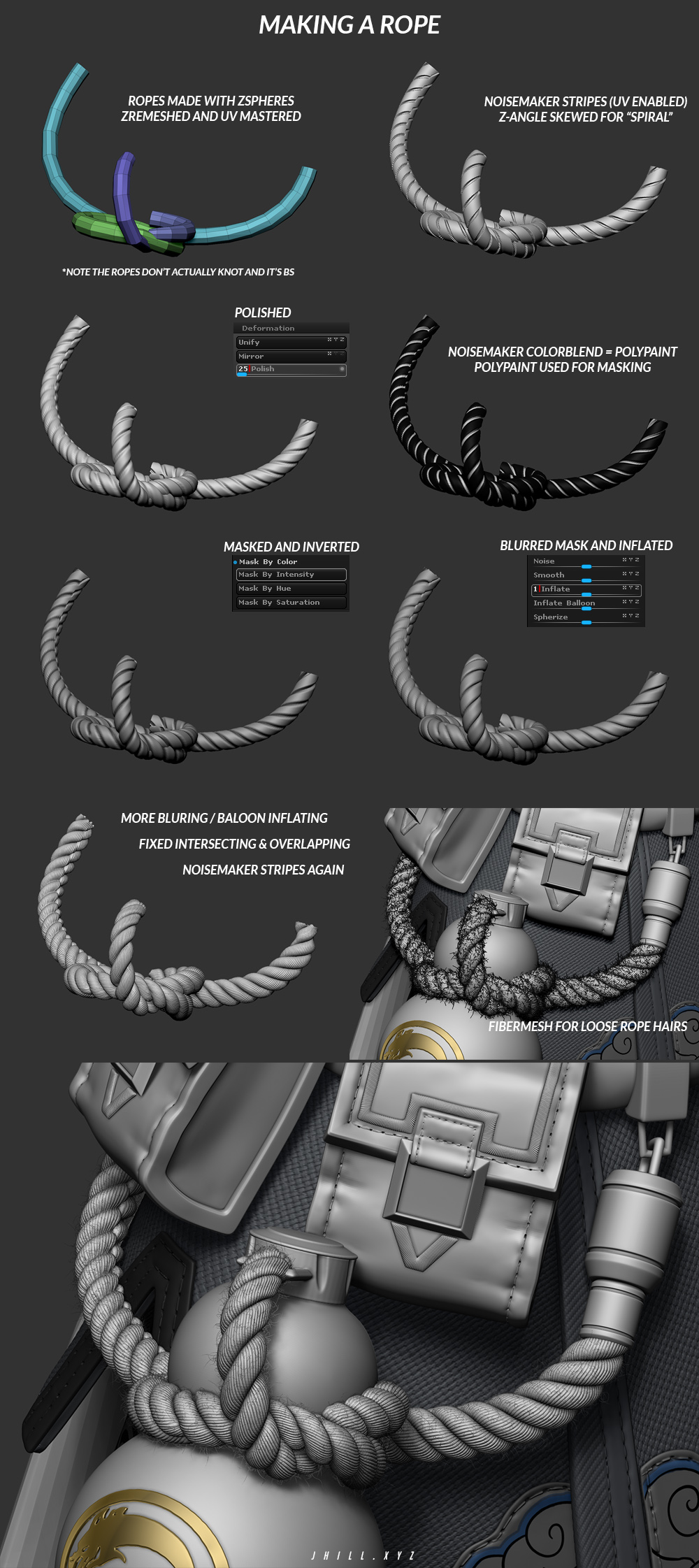 Attachments