Seven deadly sins concept of the composition of the seven areas. Each areas manages different things. The seven deadly sins represent seven cyborgs.
Seven researchers who accidentally discovered the location of the seven deadly sins in a study of the Divine Comedy. The scientists brought them back and experimented with them. Attempts to control the emotions of the original sin but was failed. The seven deadly sins were released and search of new host, and in the laboratory there were exactly seven cyborg.So they were possessed with seven deadly sins.Then the seven cyborg took over seven places.
Greed character : The spear has a clamp on the top, and there is a " wheel of the sun " which rotates when attacking in the clamp. On the back of its head is a clip for crunching humans and taking in their blood.
The body turns red when it consumes blood and also get more power. That is to blood desire. The chair is the symbol of the instrument of torture. The humans in a torture suit will be taken to the chair to be tortured and eaten.
Greed has an insatiable desire for blood, and the torture is part of the fun. Greed also has its own blood-making field and there are many ways to produce humans for Greed's endless need for human blood.
product content
Sculptor : Liao Po Yang (ME)
Painter : ??? (https://www.facebook.com/gundam543/)
Size : 2516.528 cm (L x W x H)
parts : 20
Material : cast in light grey resin
VIDEO https://vimeo.com/287350717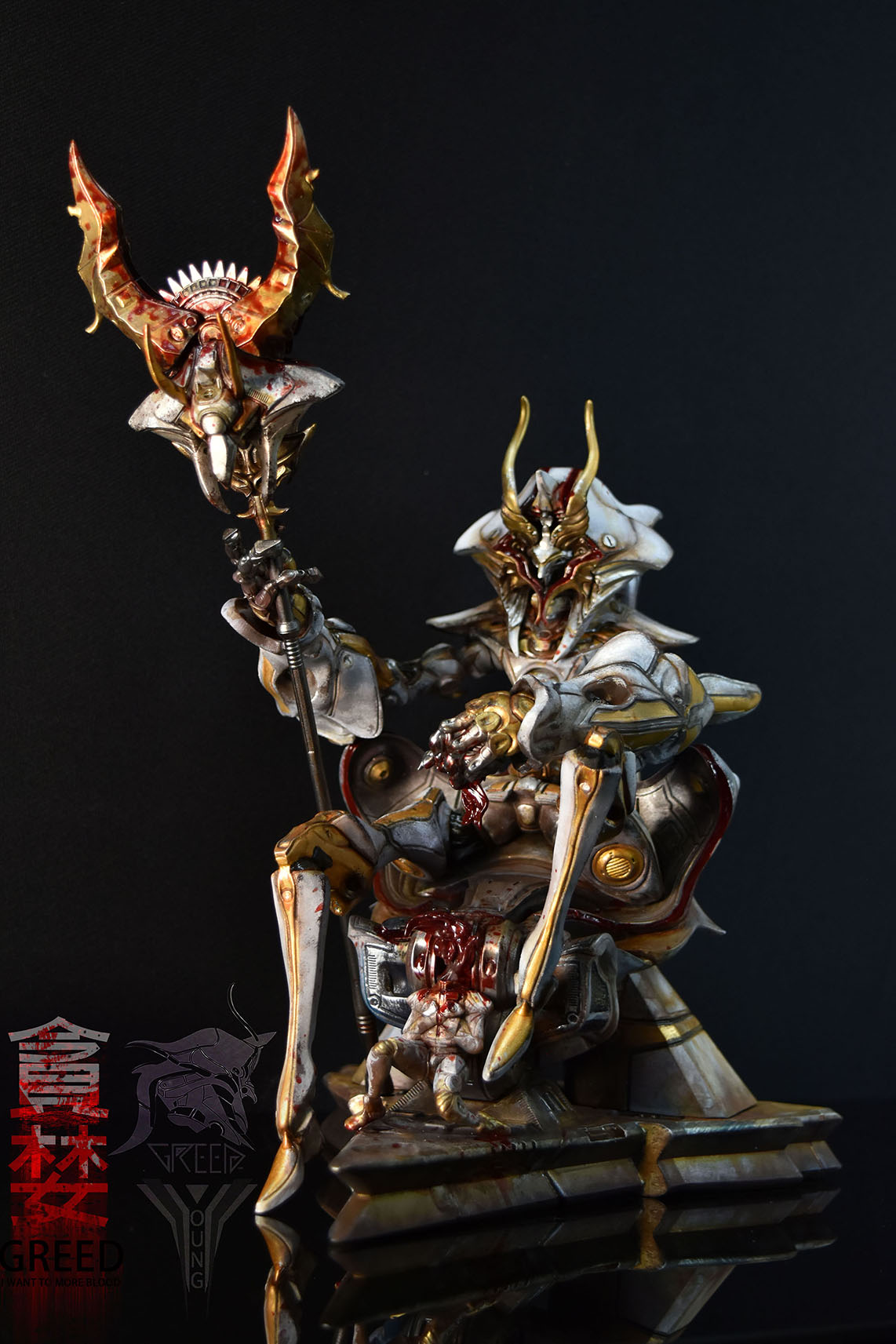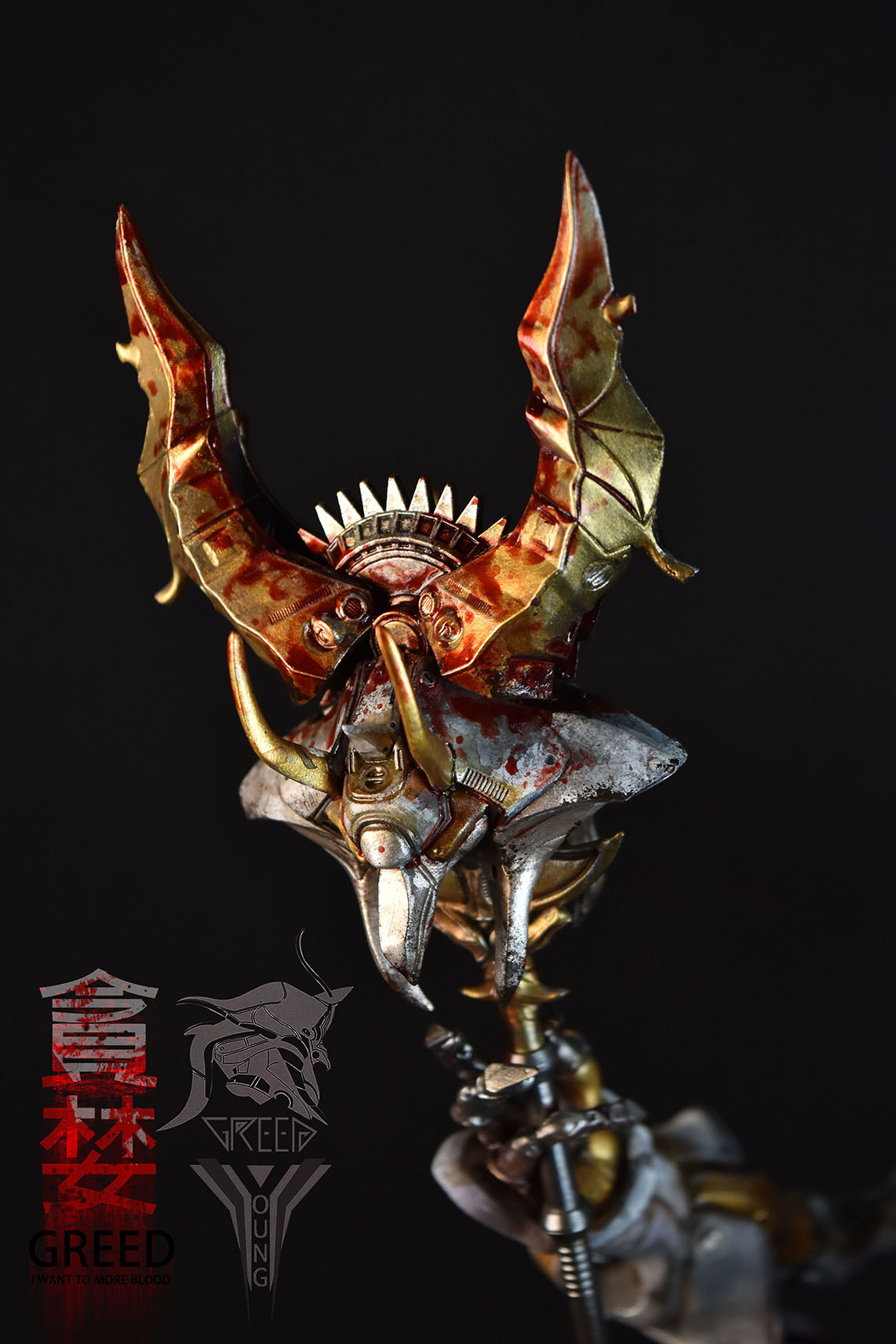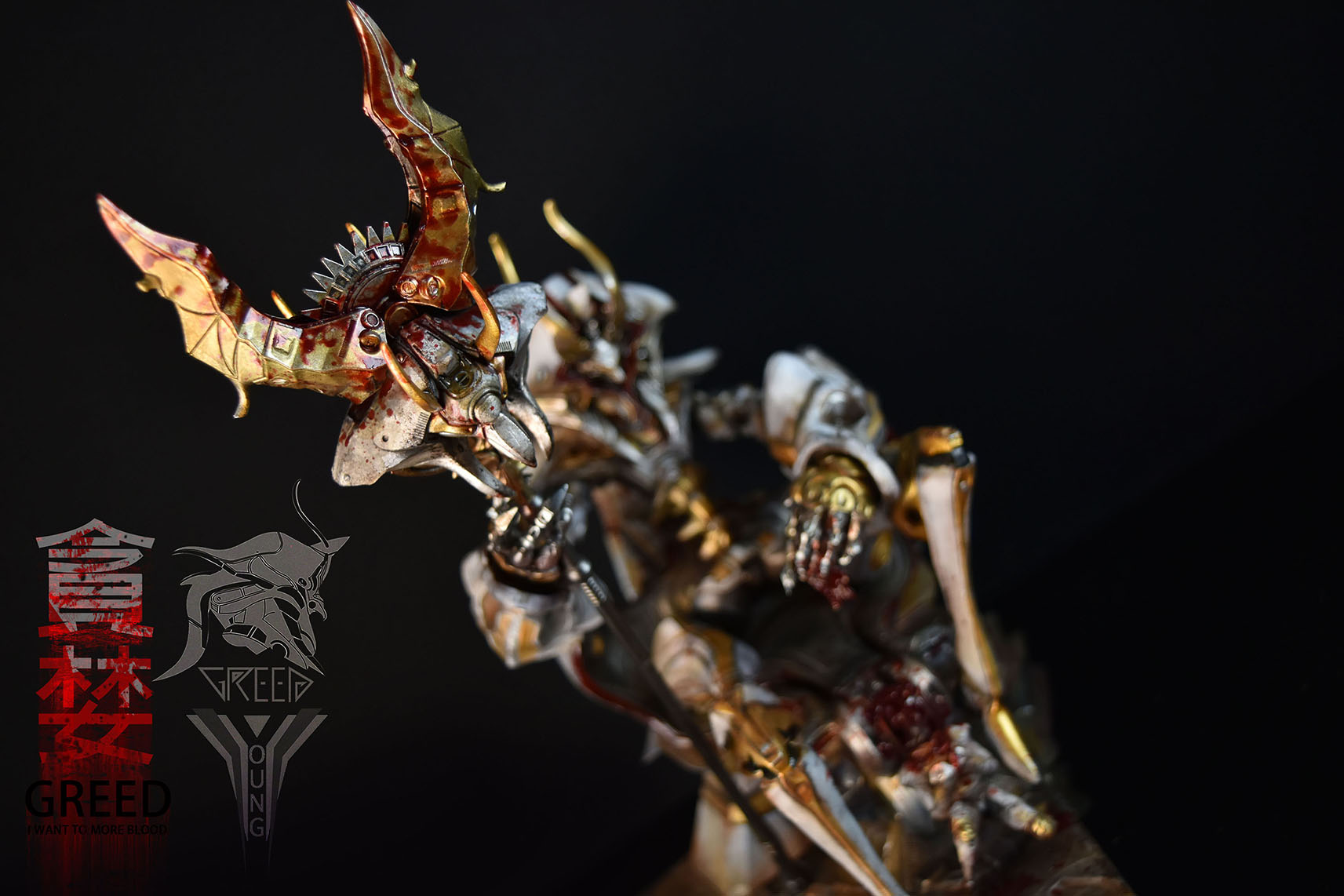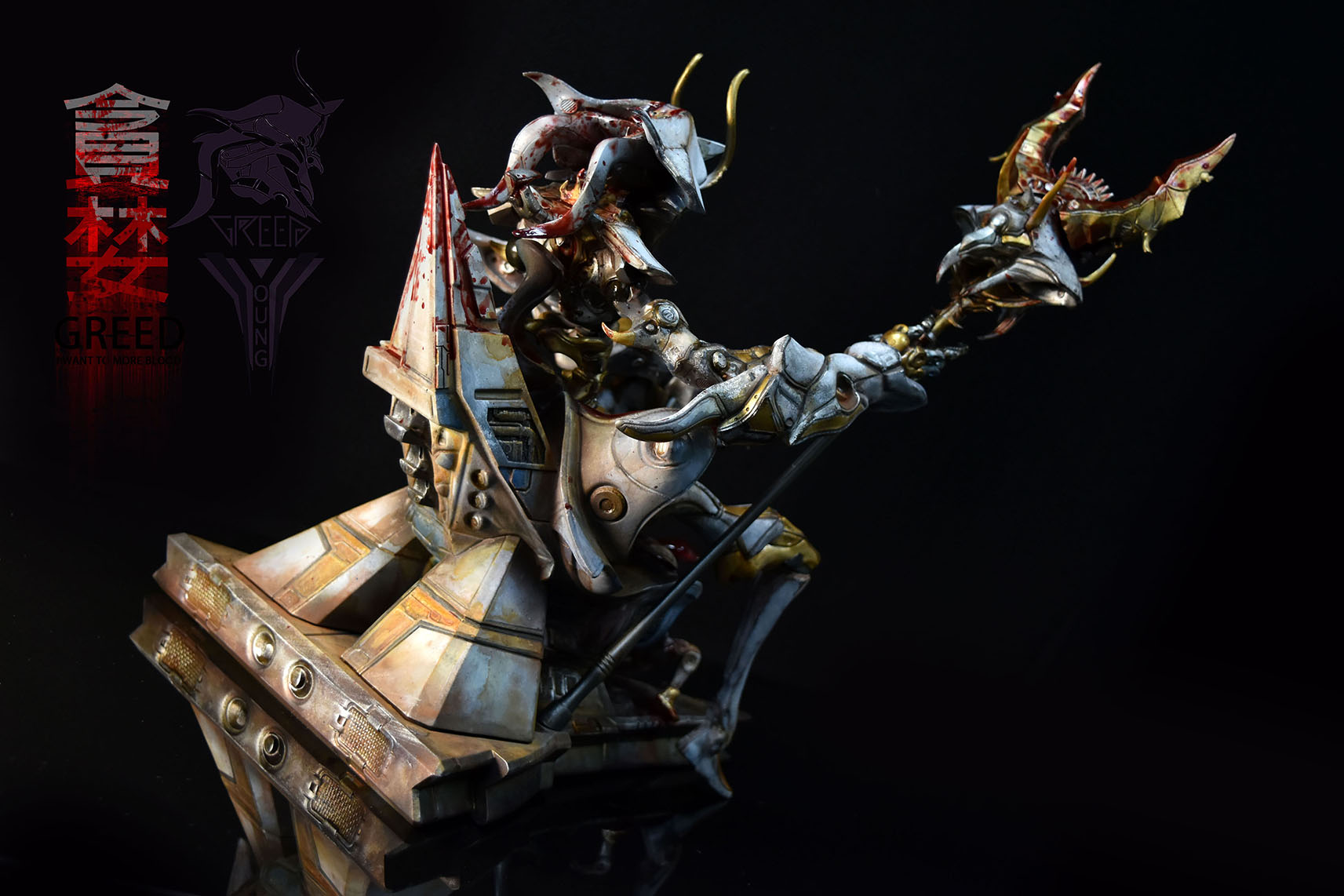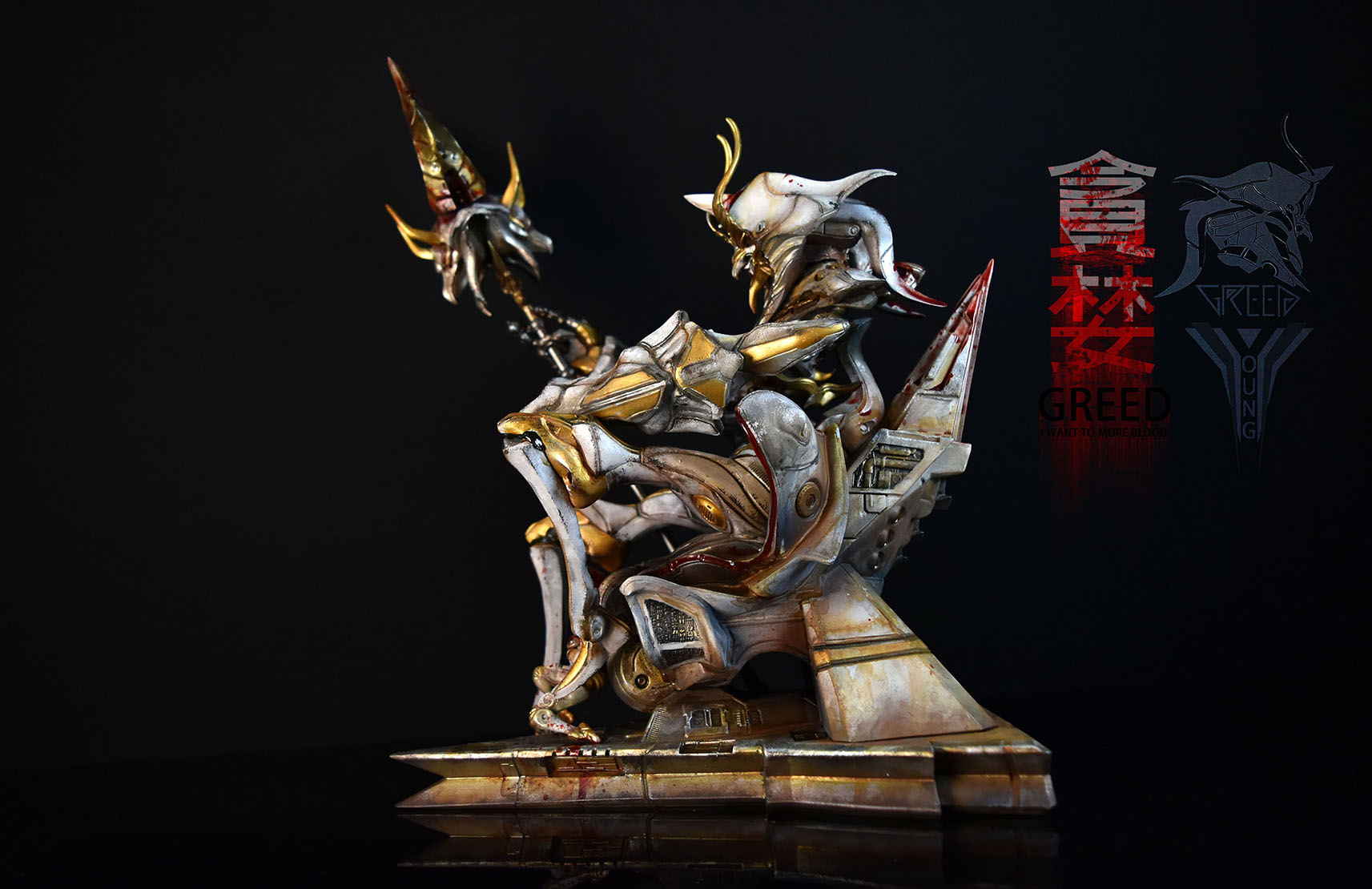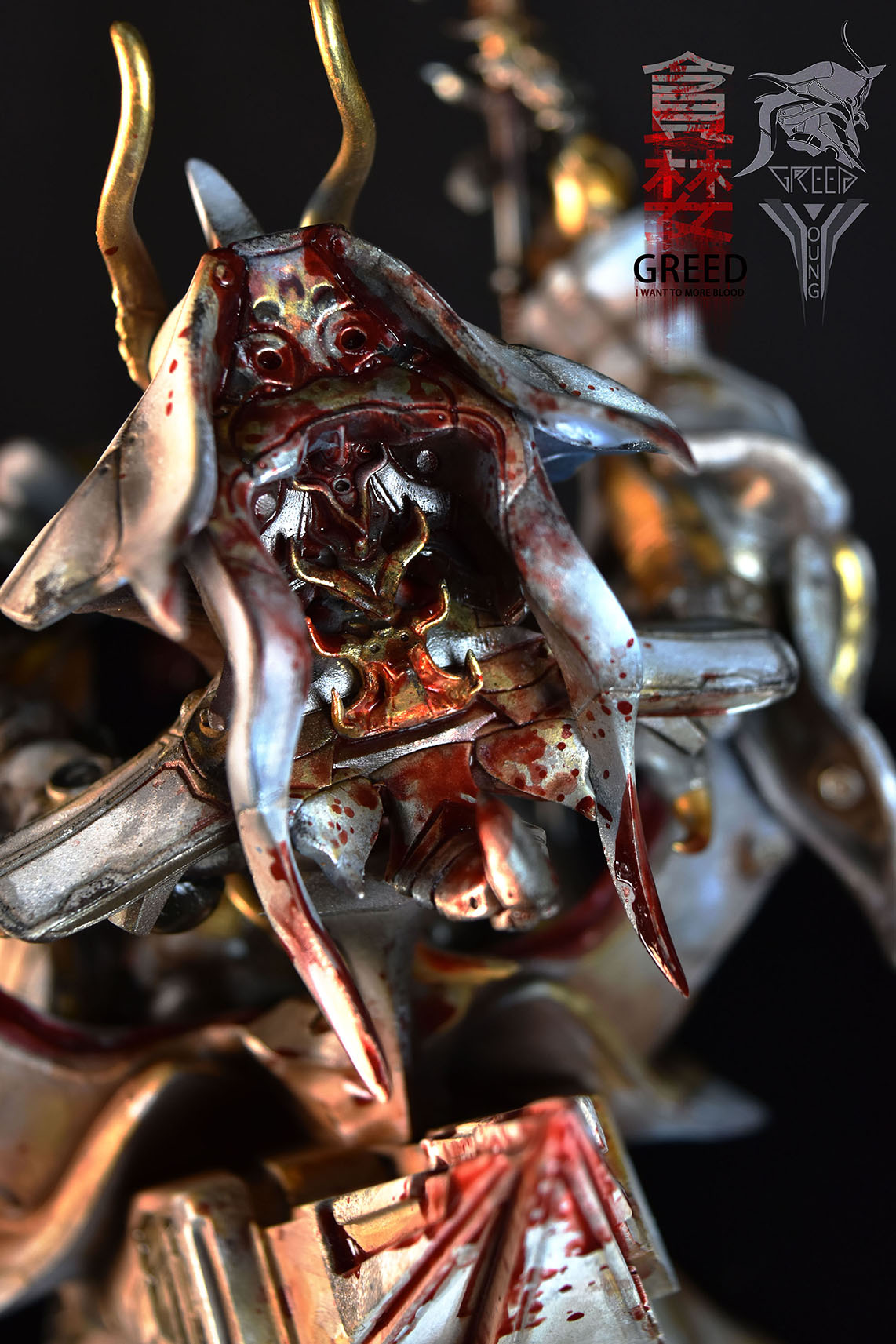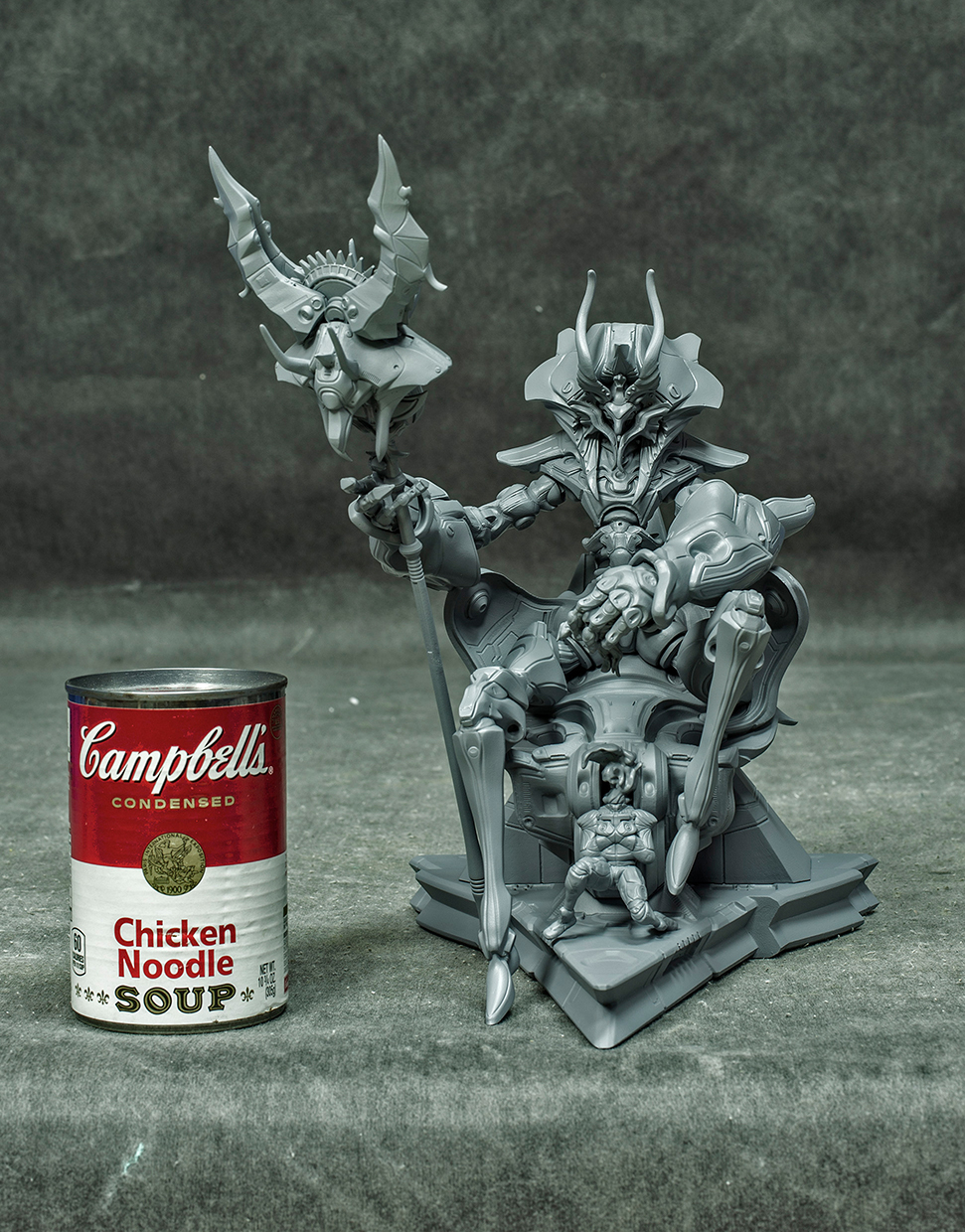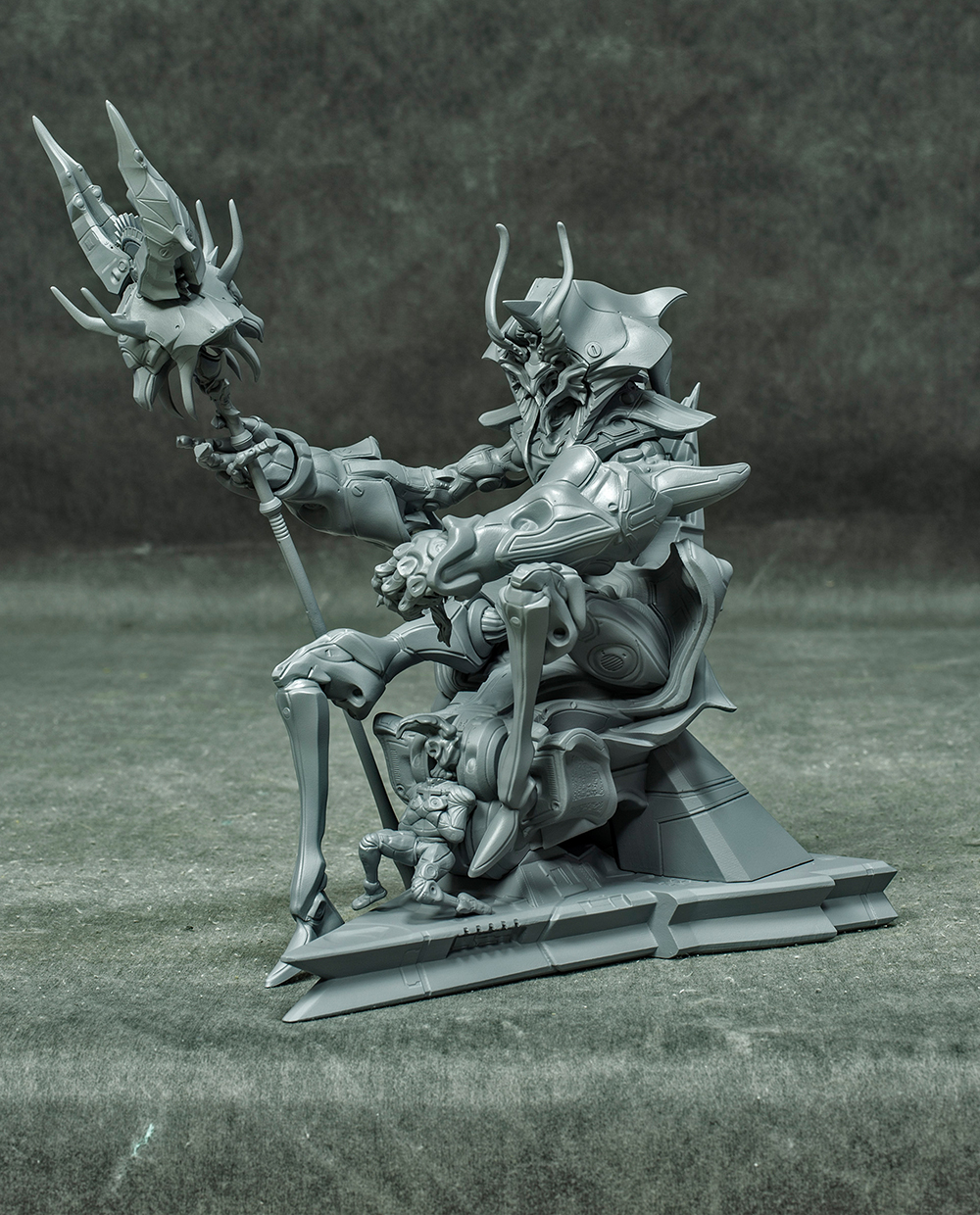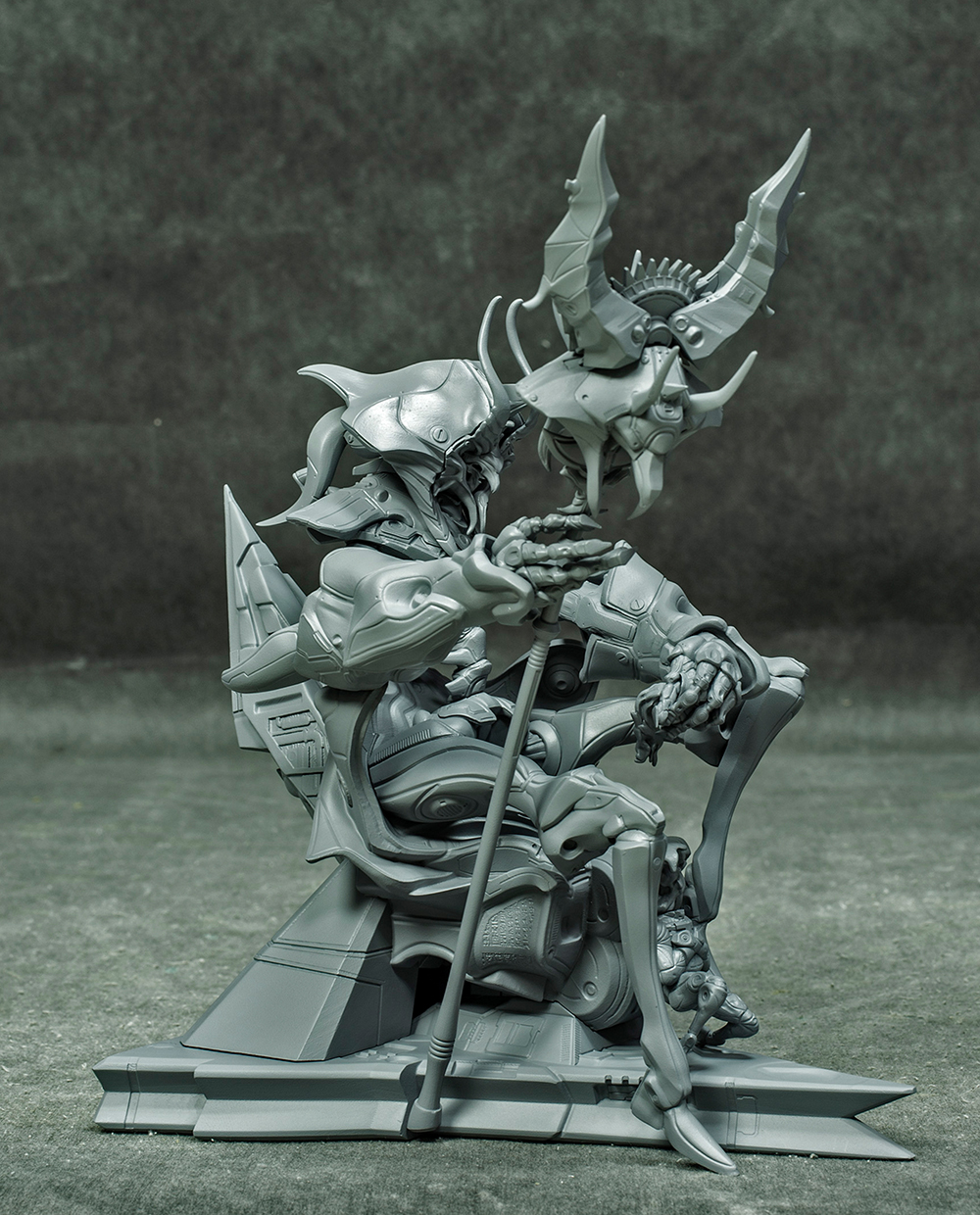 Attachments