Hi Everyone .
Here a few images details about
the New Sideshow Collectibles Batman Premium Format, Team Work with Guillermo Barbiero
This project was done 90 % in Zbrush 4r8
this is my version of a Old, Bulky and Armored Batman
As Always, I want to thanks Sideshow to give us the Possibility to work on this kind of Projects where we get a lot of Freedom to can suggest and re-design the character.
When David Igo ask me about How I would like to do this New Batman, I did a Big Blackboard with Many references about the kind of Body Shapes, age, Outfit design, etc. I wanted a bit Old and Mature Gotham City Protector with the knowledge about his own limitation and Knowing that what he did till now was not enough, New Dangers are coming and he need to be ready for that, He need to be ready to Help his Team. They are no Human, they have Super Power, but no one knows the Darkness as he knows.
I loved the idea suggested for the Base by Sideshow Team, that Bring a Lot to the Story.
The pose was chosen by Tom Gilliland himself.
And for the Body Armored Outfit Design, I not used or based it in any Particular, but In Many, many cool Ideas from Comics, Games and batman Movies, I wanted him looks Big, Strong and powerful.
https://www.sideshowtoy.com/collectibles/dc-comics-batman-sideshow-collectibles-3005421/
Artists
• Ian MacDonald (Design)
• Alex Pascenko (Design)
• Scott Wade (Design)
• Zane Yarbrough (Design)
• Matt Molen (Design)
• Martin Canale (Design & Sculpt)
• Guillermo Barbiero (Sculpt)
• Adam Smith (Mold & Cast)
• Chadwick Andersen (Mold & Cast)
• Bernardo Esquivel (Paint)
• Tim Hanson (Costume Fabrication)
• The Sideshow Design and Development Team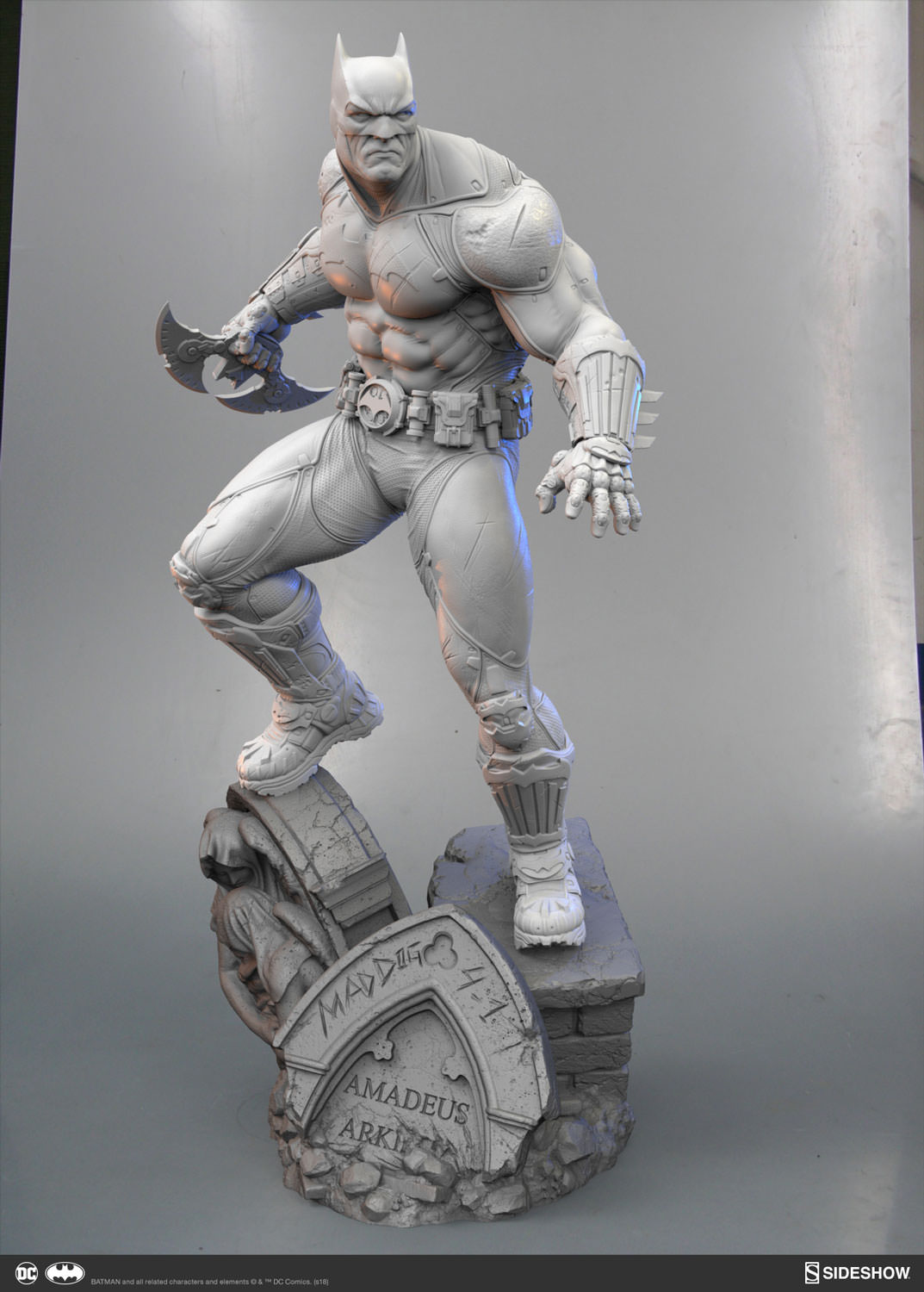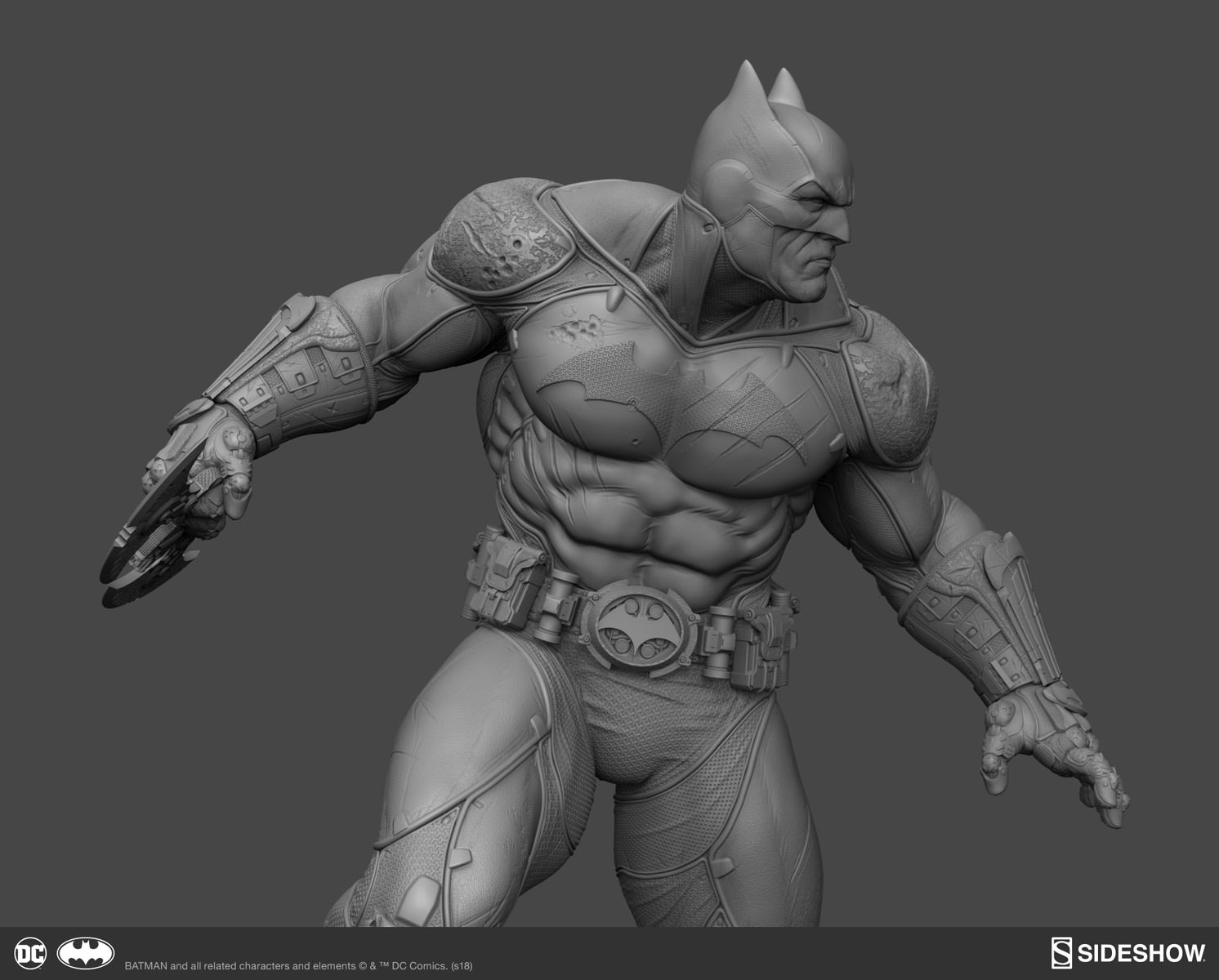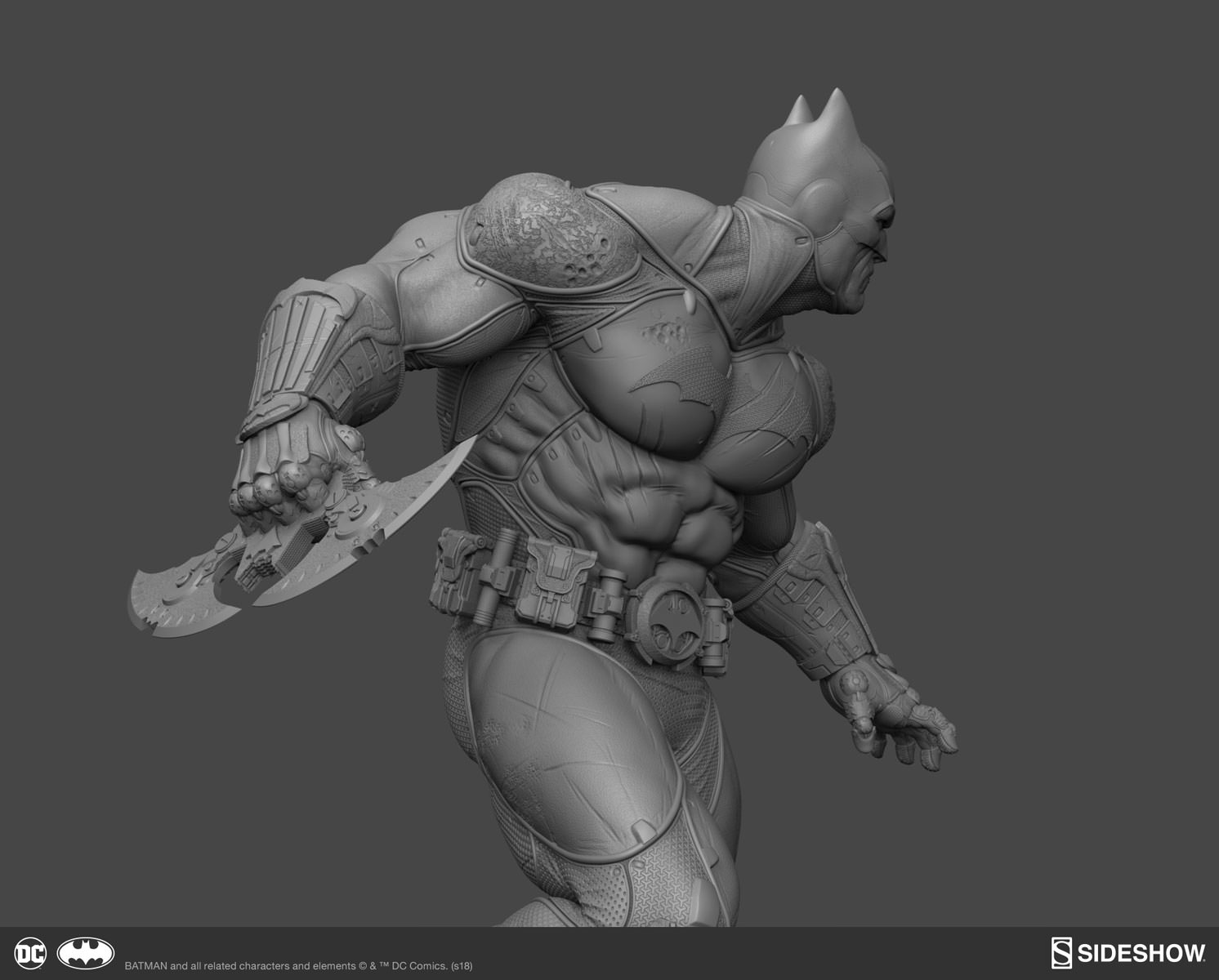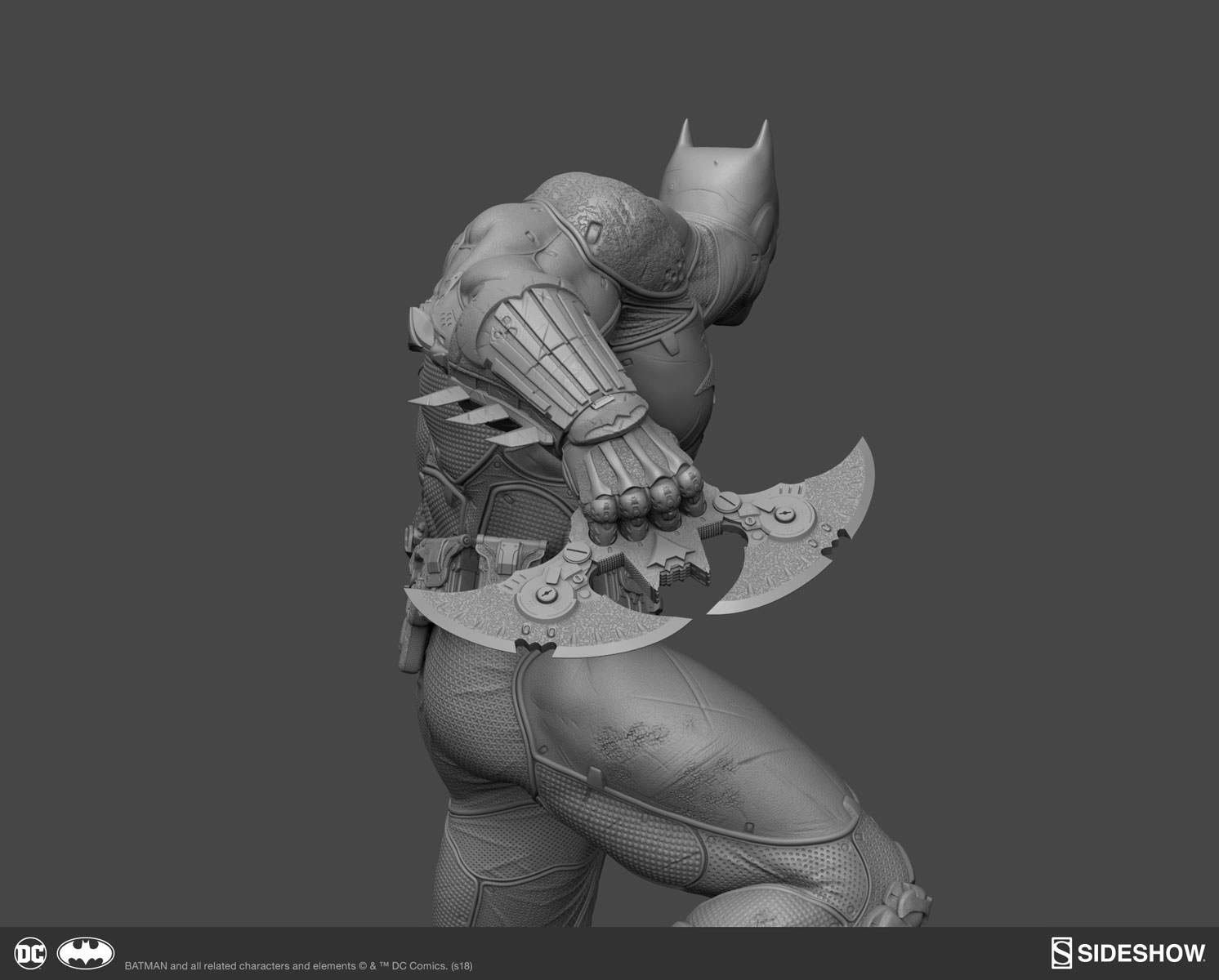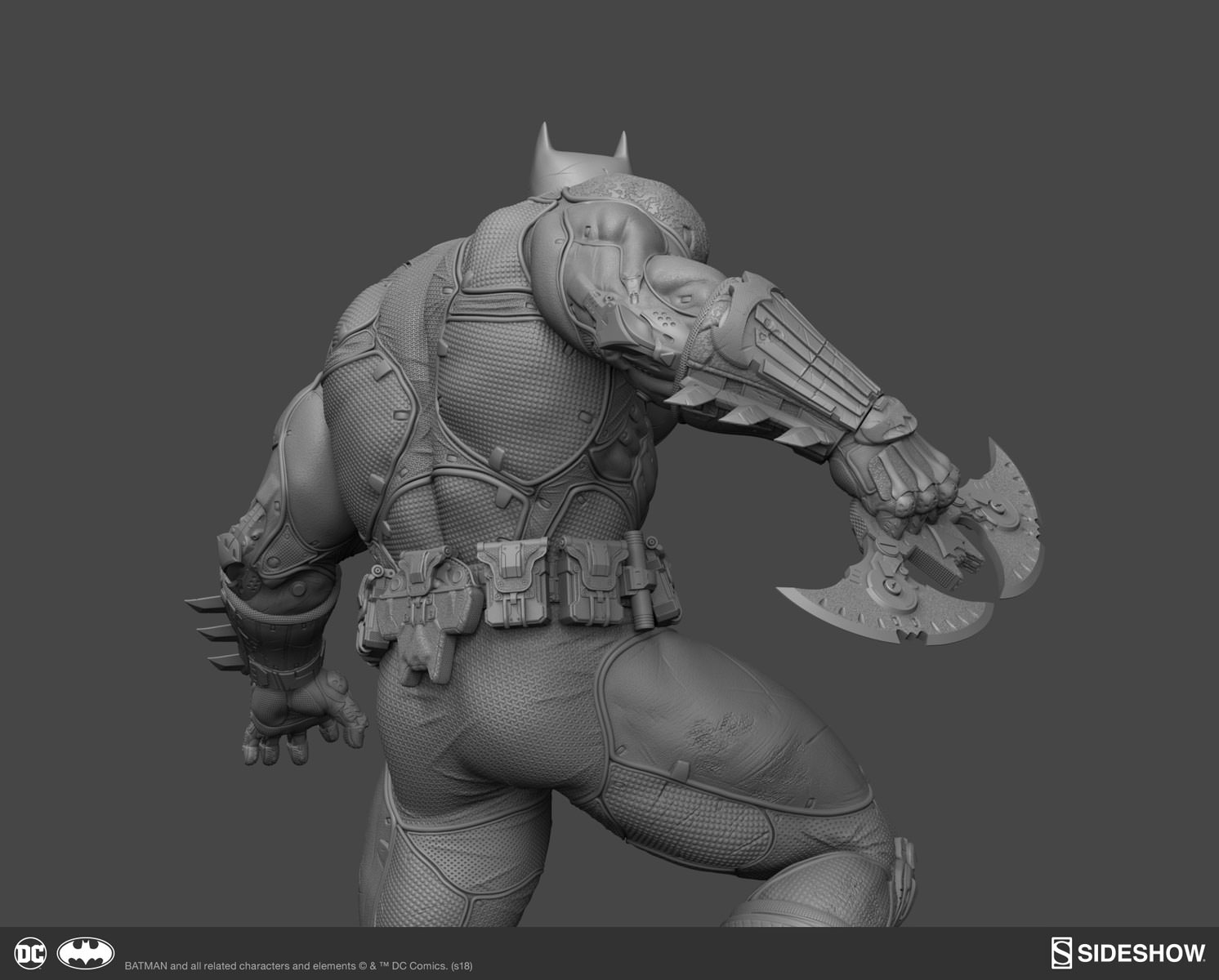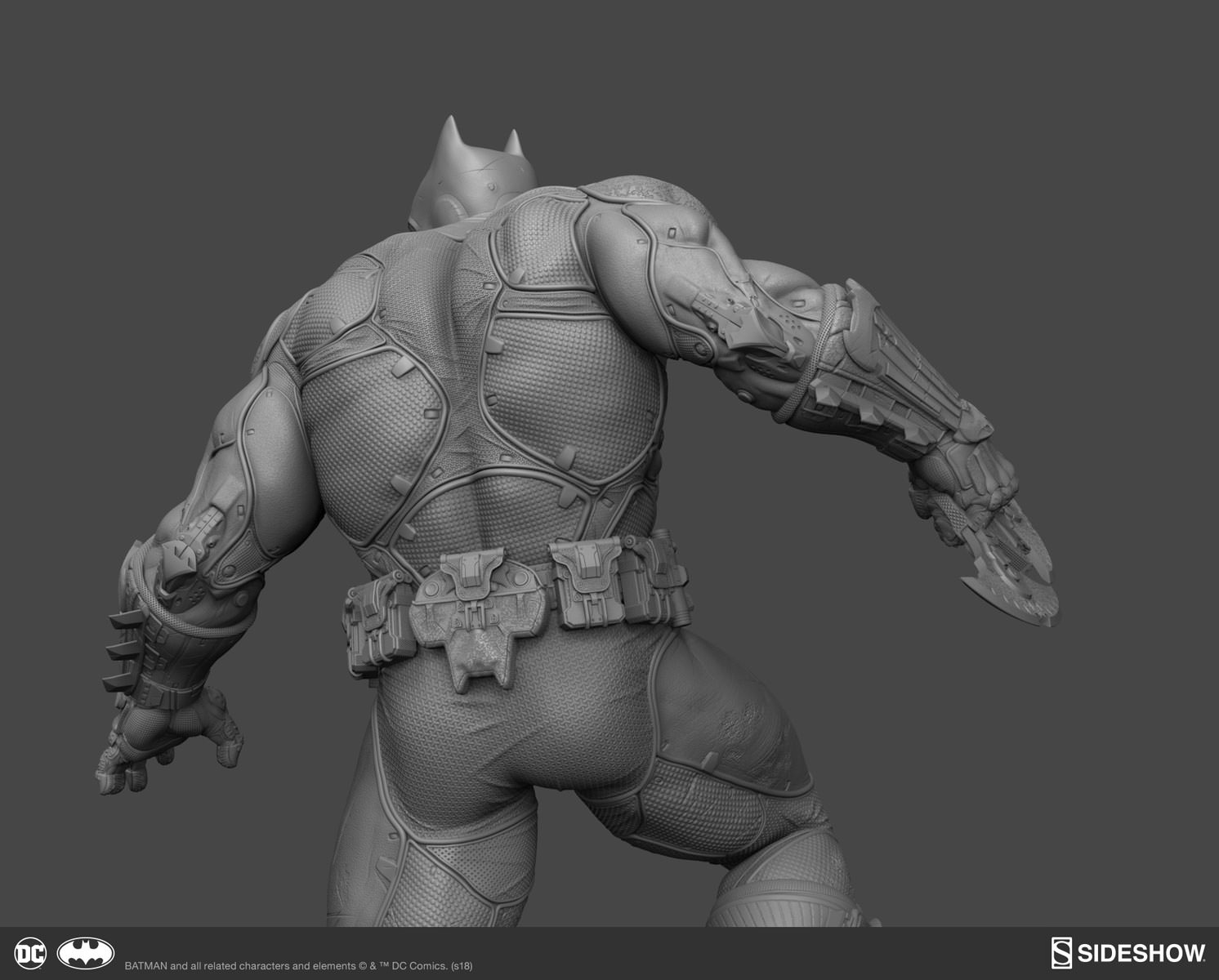 Attachments