Hi guys, just posting my latest work based from WETA's
Gollum bust. Comments, criticisms & feedback are all welcome!

Attachments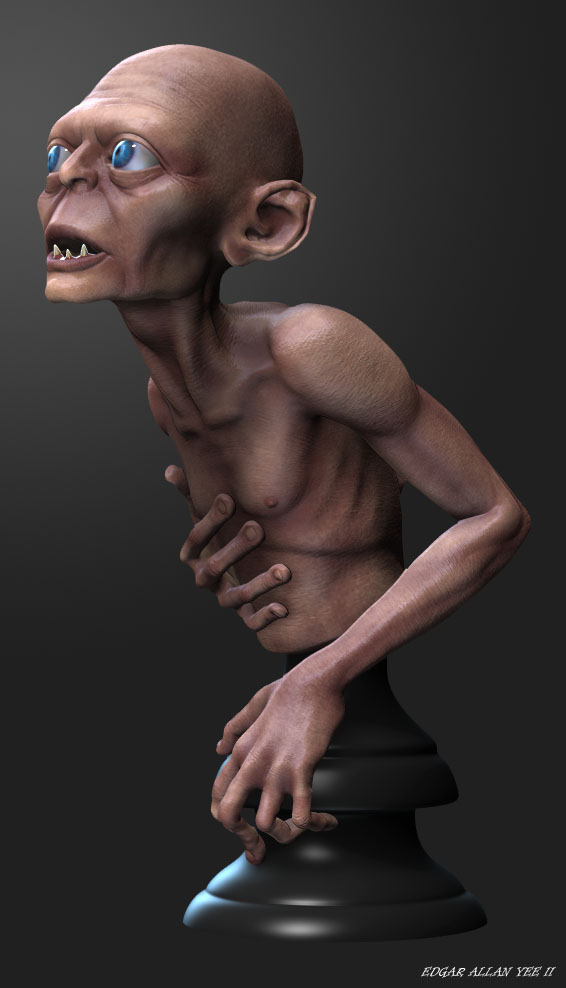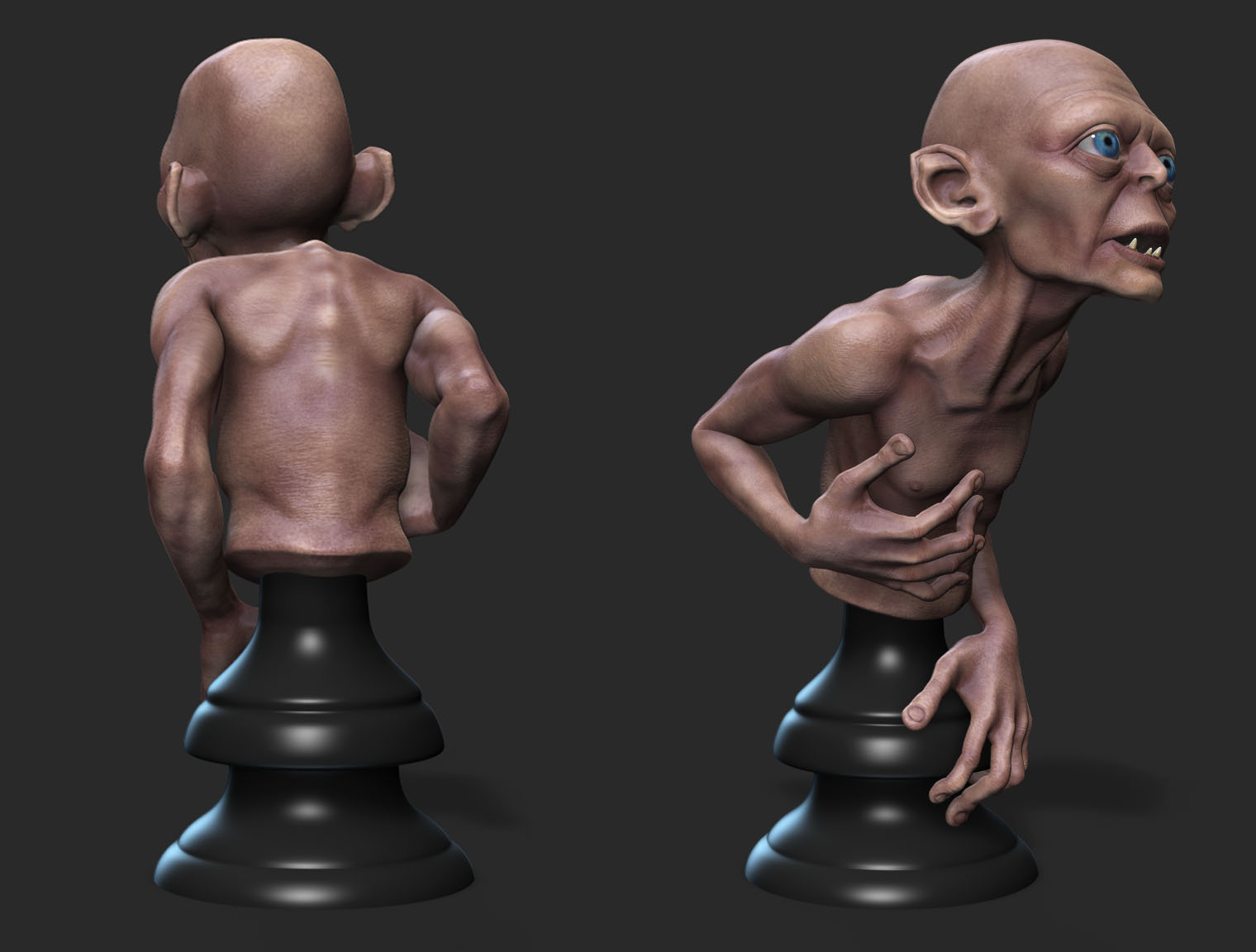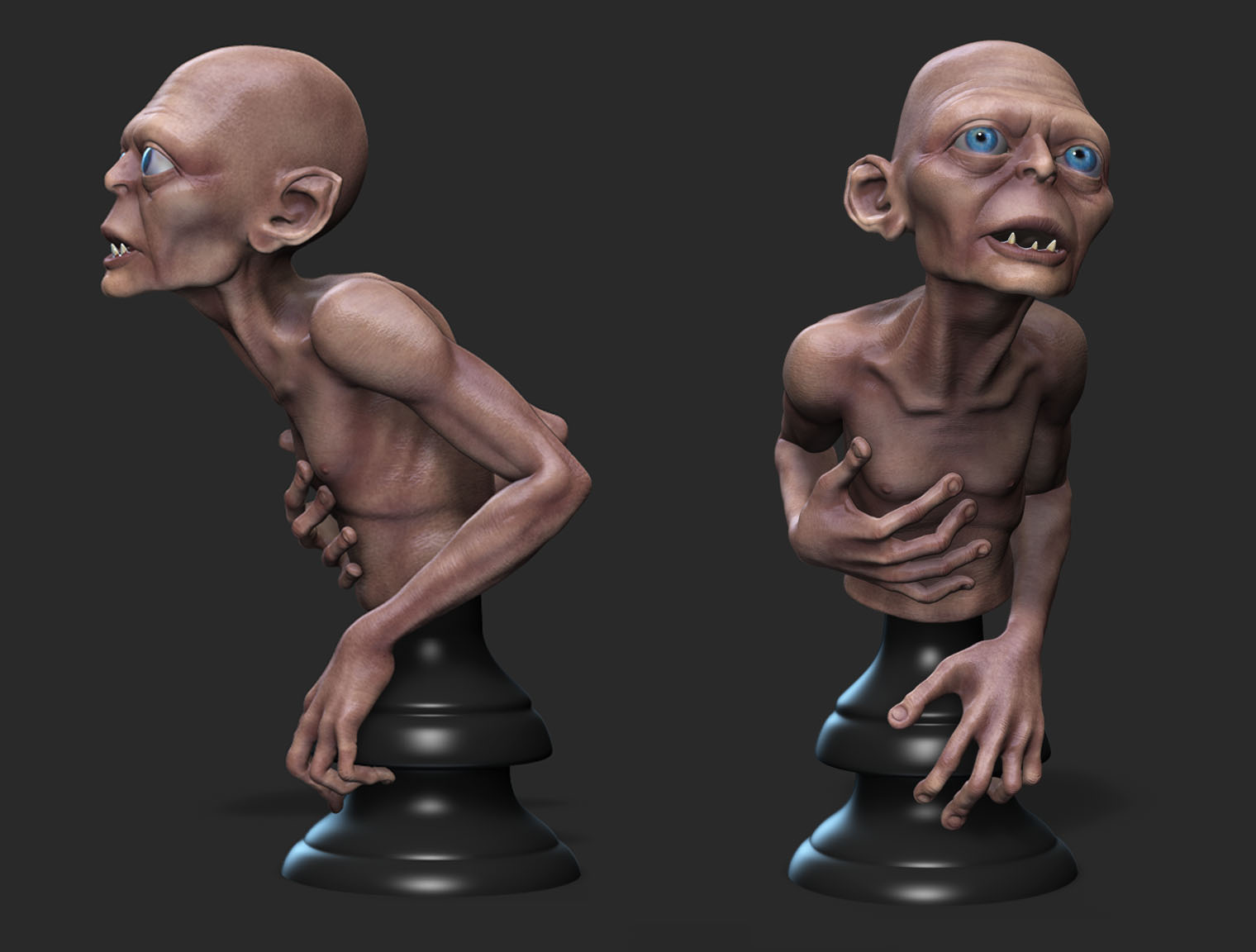 Nice texturing. I think he should be more grey though, shouldn't he?
yup, I might try & experiment on that 1. thanks

I love the overall feel.
I am wondering about his clavicle. It seems as if his chest muscles is underneath it instead of being attached too it.
Also the I feel it's too angular, but I don't think that is a major problem.
Aside from that, I love the overall feel, and the texture work.
Great job.
All noted. Looks like I'm gonna have to review my anatomy

Thanks.