Hi New ZBrushCentral!
First post of this new version of the site. (Over a decade posting in the old .) Let's give this new site a go, shall we?
Super excited to share with you Rodan from Godzilla: King of Monsters!
One of the final Rodan Concepts I created. I started with a 3D Render out of Keyshot, then painted the wing textures in Photoshop. This version had a more streamlined wing profile and explored the lava accumulated on the legs.
I was brought on to the Godzilla: King of the Monsters pre-vis phase through Studio ADI to help design Rodan, King Ghidorah and Mothra. We ended up focusing on Rodan, after sculptor @monsterman03gmail / Tim Martin created an awesome maquette for Rodan based on some of the thumbnail silhouettes I had sketched up early in the design process. Seeing Tim's sculpture come to life was one of the memorable aspects of this project. After 3D scanning his sculpture, I was tasked with redesigning and developing all the further iterations of Rodan's body (Wing variations, hand / claw variations, head variations, tail variations, color designs, scale designs and variations, fire / lava & debris designs, poses, etc.) all of which was a group effort in the design department consisting of Bryan Wynia @bryanwynia , Ken Barthelmey @kenbarthelmey , Miguel Gerrero @magvfx , Justice Joseph @the_justice_joseph , for a brief moment, Carlos Huante(!) @carlos_huante , and myself. The Sculpting (Design) Department included Tim Martin @monsterman03gmail on Rodan and Adam Dougherty @kreaturekid on Mothra. All under the supervision of Tom Woodruff Jr @tom_woodruffjr @thestudioadi and Director Michael Dougherty.
Being a huge fan and passionate about traditional special effects, I made efforts to retain much of the original sculpture Tim Martin created, as we explored moving away from that initial direction. My hope was to develop the character's look in a way that paid respect to the original films, and to my appreciation, director Michael Dougherty felt the same way. These franchise films can diverge from the essence that made them great sources of inspiration and nostalgia for many artists and enthusiasts worldwide, and it's a humbling experience to carry that torch unto new generations, so it truly is a group effort to make these massive creature films come to life and reinvigorate the child in all of us.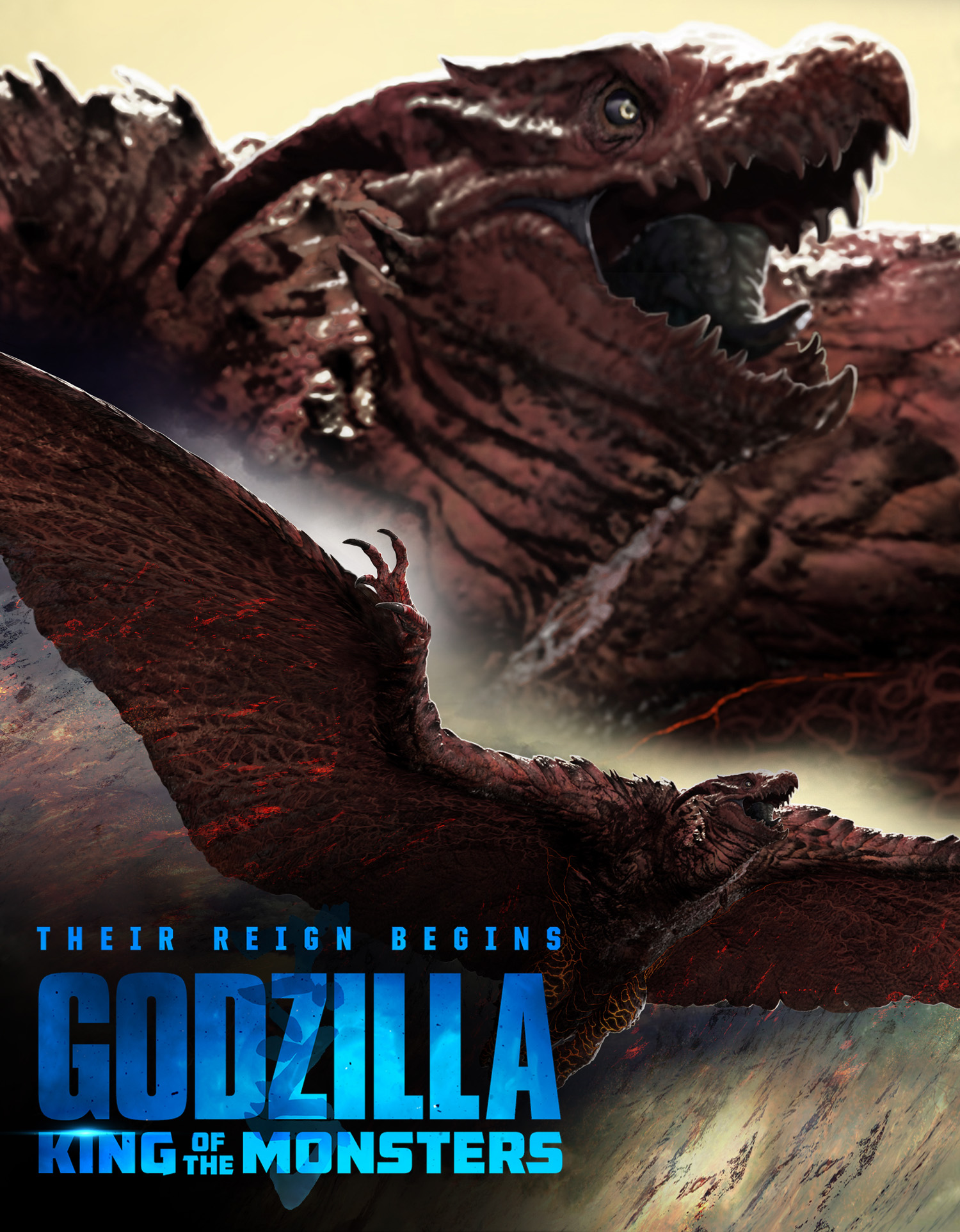 Thanks for viewing!