Hey guys, I just finished my latest personal piece!
I was inspired way back when by Maria Panfilova's Grimgar Goblin piece to try my hand at a goblin as well. The main inspiration for the visual I was going for was a lovely concept by Christopher Onciu.
This was a project to learn and get comfortable with a few things. Arnold, XGen, HD Geometry, hand sculpting details and just for fun I tried texturing the whole thing with polypaint. (Kris Costa's ZBrush summit presentation and him talking about his process online, learning XGen and such gave me courage to try as well).
I did use Fibermesh to groom the hair roughly in ZBrush first, then exported the curves from there to guide my XGen. It helped a lot. I recently did another XGen piece and have been getting more comfortable with the whole pipeline recently. (Saw it on Blur's ZBrush Summit from 2018, by Damien Canderle).
I could've still gone on improving on a lot of things, but it's time for me to move on to other subjects now. I'm happy with what I learned and can't wait to apply the knowledge to my future projects and make those better!
Thanks for looking :>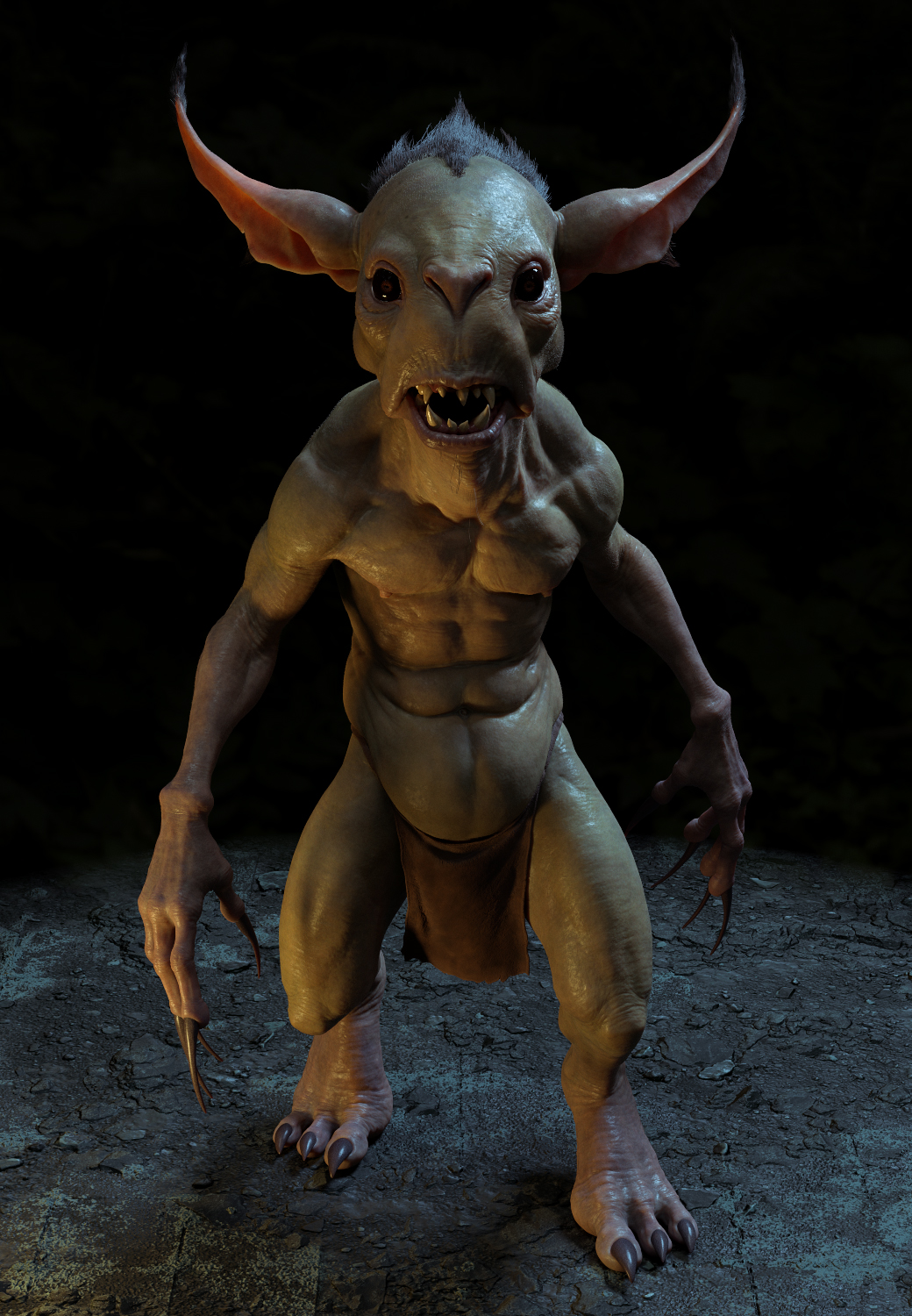 ZBrushViewport_01|1200x900