Recently finished this piece, inspired by my morning commute. A reminder to be careful out there, you never know when you'll run into a jerk like this guy.
Modeled in modo, sculpted in Zbrush, textured in Substance Painter and Substance Designer for a few odd textures. Lighting helped by HDR Light Studio, rendered using Vray for MODO with some final sweetening for the background done in Photshop and Krita.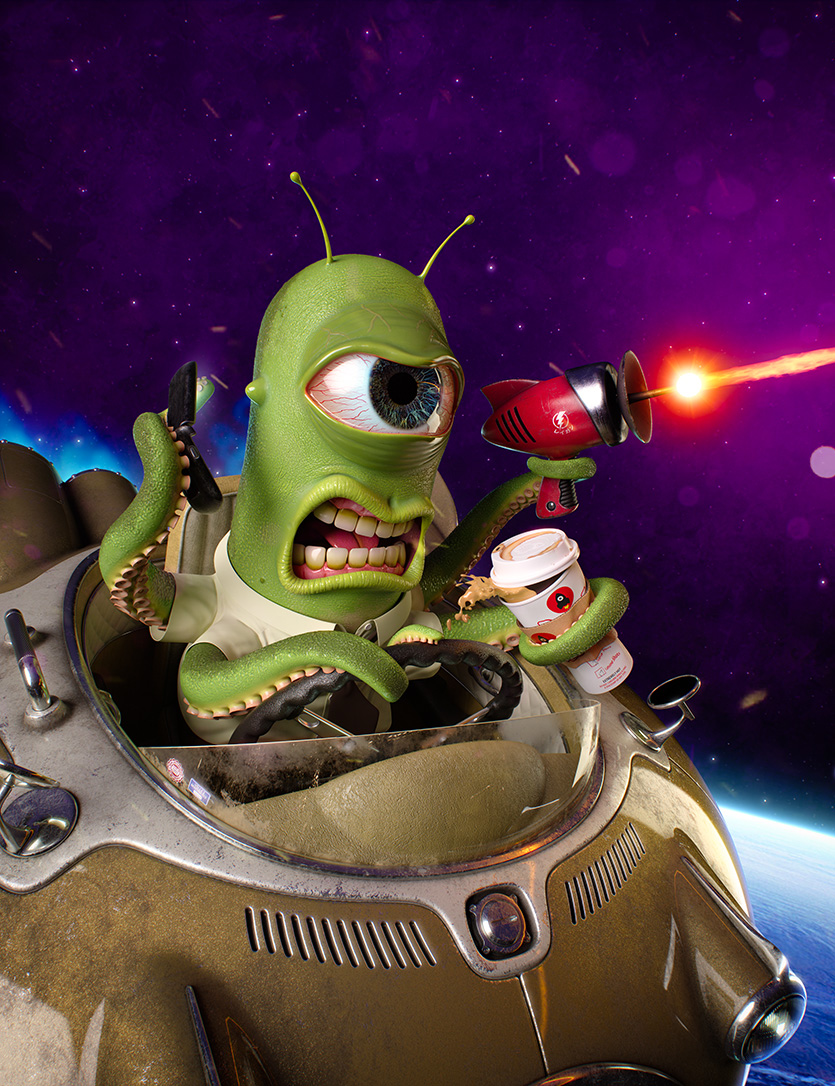 I'd love to hear what you think of him, thanks for checking it out!