Understanding 2D to model 3D…
Aurick… my apologises… This tute is not finished…I just read your note on the forum. If you wish me to take it down until finished that's fine. I will have the majority finished in 2 weeks though.
The story thus far…
I found some coloured pencils and paper.
I haven't drawn anything seriously for many years, let alone used colored pencils.
I drew something from memory that I had seen on the net a few weeks before.
Pencils… don't draw your pic too small, as the lead becomes to wide after a little use. Witness the hands of the first pic here, they were too small to draw properly. Do use a hard smooth board under your pic when drawing…I didn't… if you don't small areas again become to hard to define. Don't try to use watercolor pencils over the classic colored pencil…you'll ruin your drawing. Warercolor pencils can be used to block in areas…just add some water to the tip. Don't press to hard, as the pencil color becomes glossy. Do mix your colors with pencil color on pencil color… black blends well with dark colors to merge the color onto the paper.
Big deal I hear… this is a 3D board. Yep it is, but alot of people here seem to not bother learning how to draw or paint. A shame. Here on this thread I am about to show you what I put myself through to get myself up to speed artwise.
I was once a cartoonist and graphic artist… and haven't drawn properly for about 10 years.
The pic below so disgusted me I decided to regain my lost learning.
There are so many things wrong with it…
Perspective
Form
Boots
color
The hands
etc etc
…Elephant droppings really.
If you follow this thread you may just learn something, as I intend to take you on a journey of self discovery.
Firstly there is this Picture done from memory…
I have now found the actual picture on the net.
I shall copy it using no other tool but my eye.
Then I shall trace the original and overlay it over my "eye" copy to see how way off the mark I might be… (I shall post the results shortly…I was about 10% off the mark with my copy). I shall then work my version to a finished 2d piece…and finally in ZBrush 3 turn it into a 3d textured model. All things going well…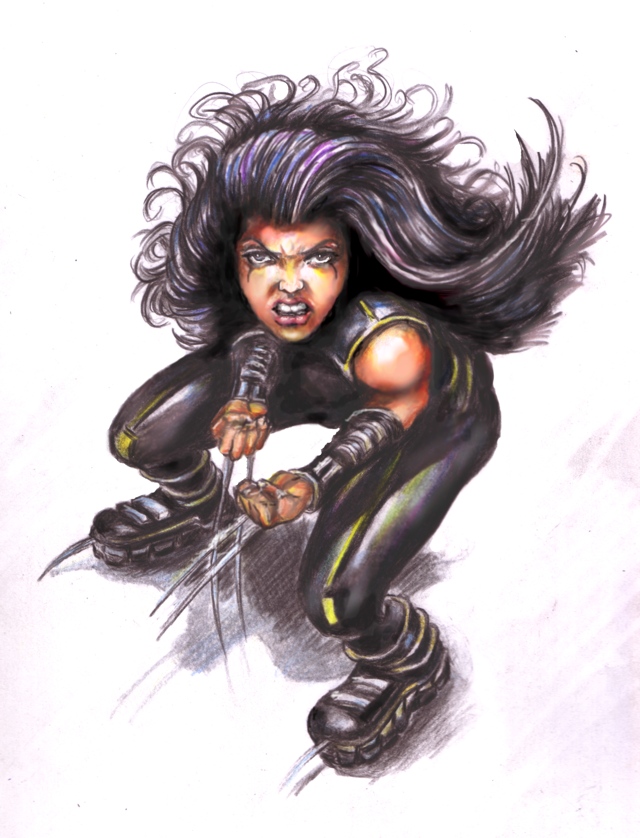 Next I will post the outline of the image… improving on the form and perspective…
I shall post in new threads as I continue. Reason… for slow connections too many images are annoying. More below this thread…
Attachments