Another froggie image. I like frogs… :lol: I want to do another image of one leaping with legs going every whichway.
Anyway, everything except the watering can was built in ZBrush. The can was made in Silo then imported. Rendered in ZBrush and postwork in Photoshop.
I rendered it twice. Once with the materials you see present and four lights, and once with all the materials replaced with a simple white material and a single light with small aperture for hard edged shadows then overlayed the second over the first. It gets a nice outdoor effect.
edit: Lightened the image up a bit. It wasn't looking sunny enough.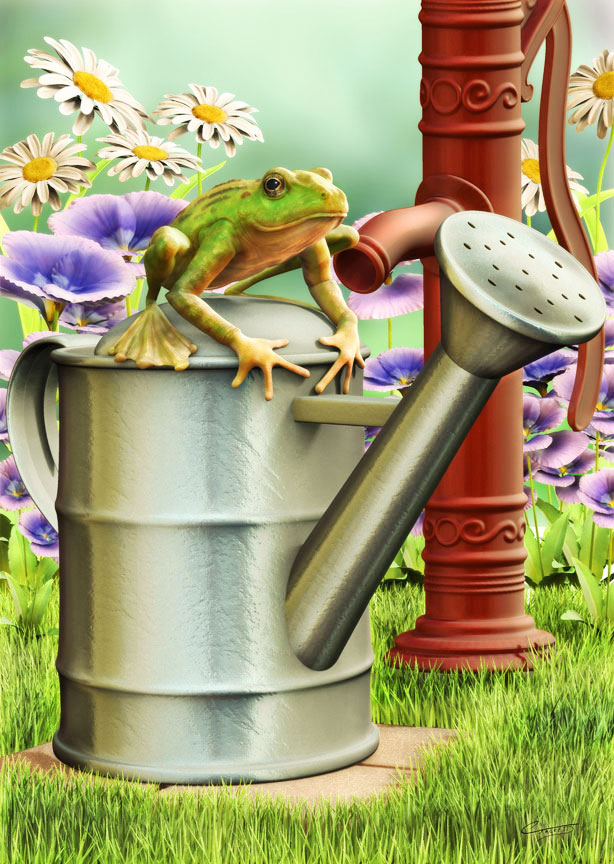 Attachments