Greetings dear ZBrushers
ZBrush 2020 and tones of new features! well, I'll run a Free Event in Tehran- Iran on Thursday, December 19, 2019 for all ZBrushers, newbies and expert ZBrushers.
I am sure by attending in this event, you will learn more about ZBrush and Digital Sculpting in very new way.
See you soon!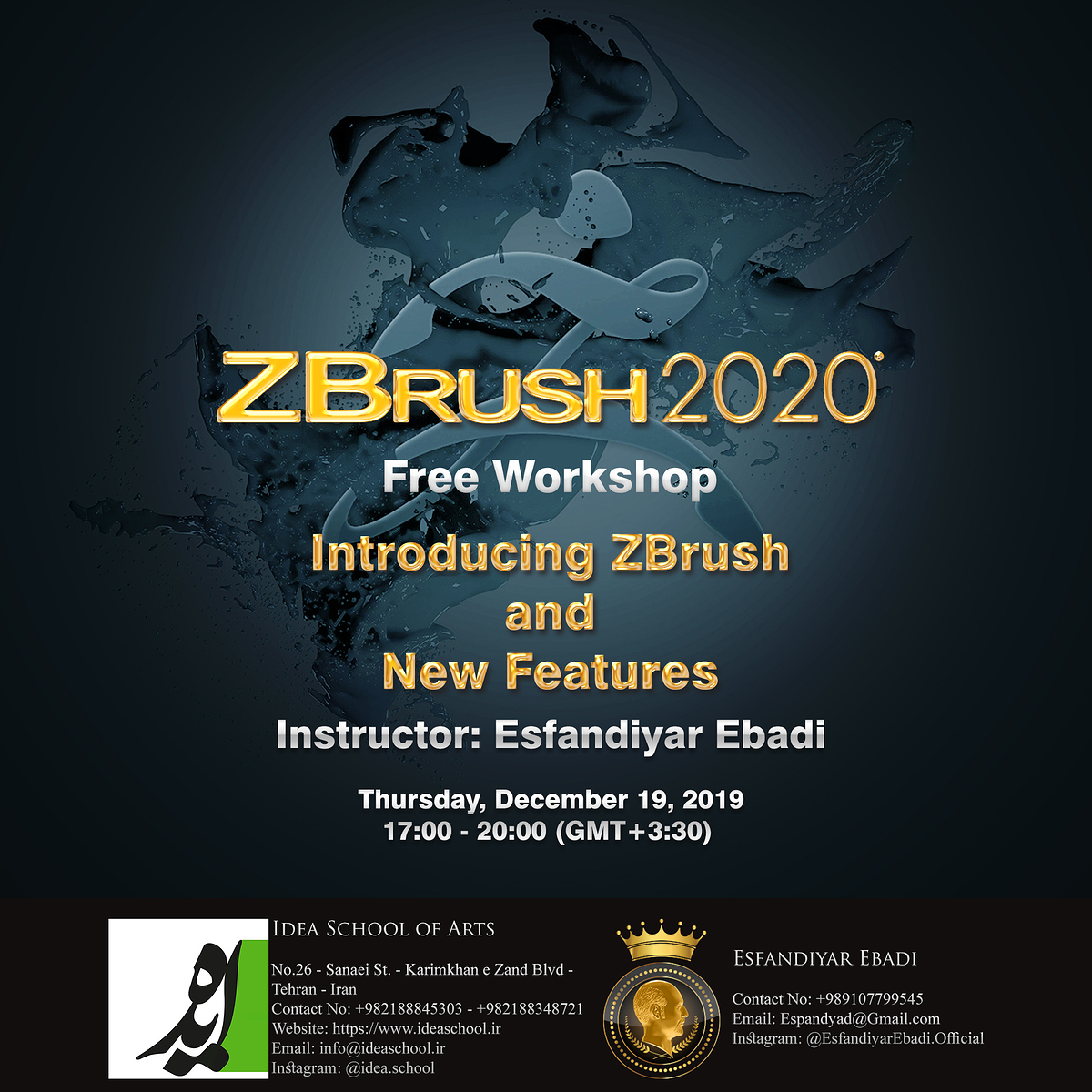 #FreeWorkshop #EsfandiyarEbadi #Iran #Tehran #zbrush2020