Hola~I am newbie on ZBrushcentral.
This is my first post here and my topic is about Flamenco.
The ideal come from a small Spain restaurant which my wife and I went together.
We ate dinner there, and saw Flamenco performance unexpectedly.
Toque(guitar),cante(song),baile(dance) ,performer interacted with audience were so impressing me.
So I want to keep this joyful moment in my work.
I hope you like this and join us to feel the fascination of Flamenco.
Ole!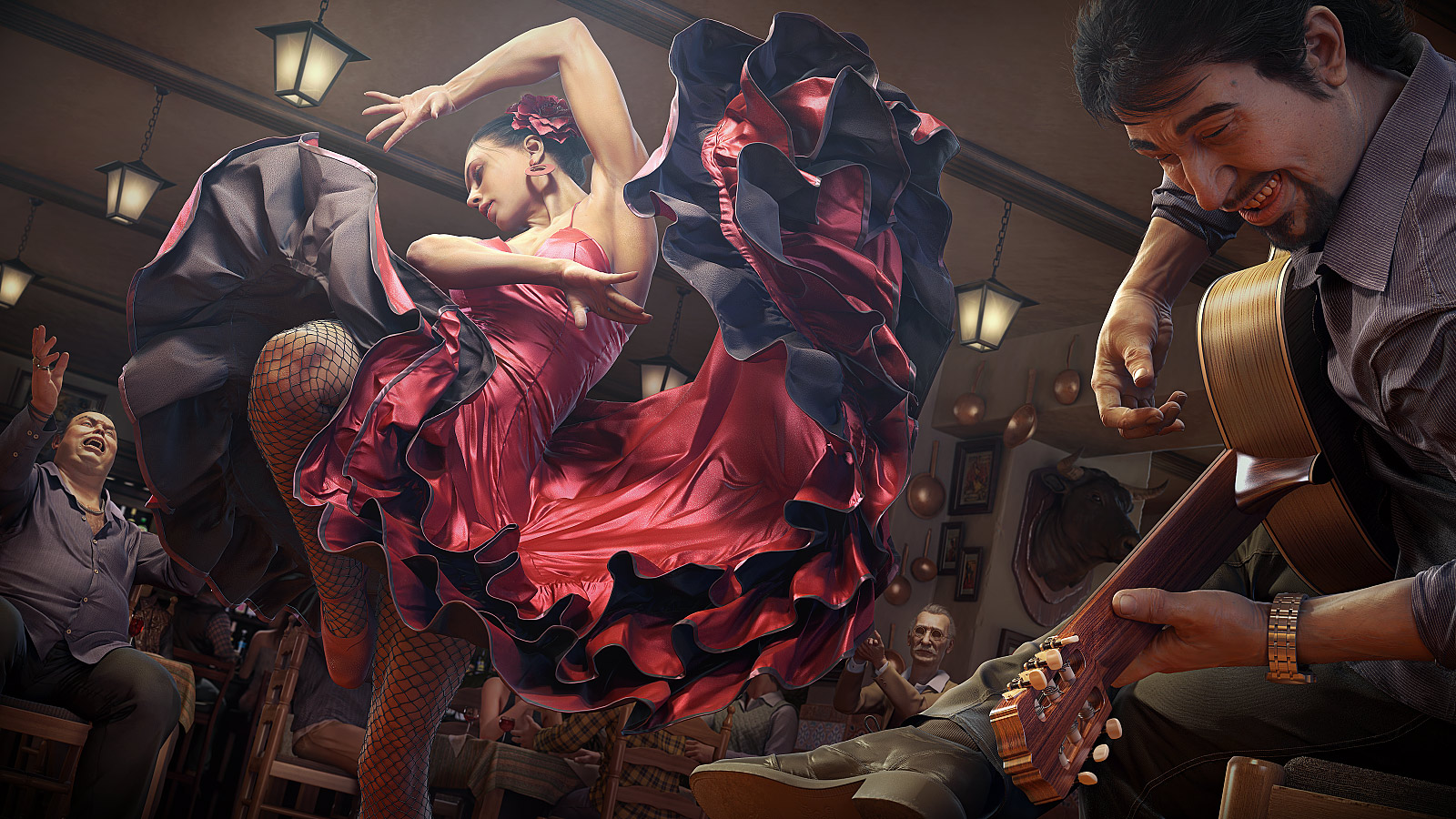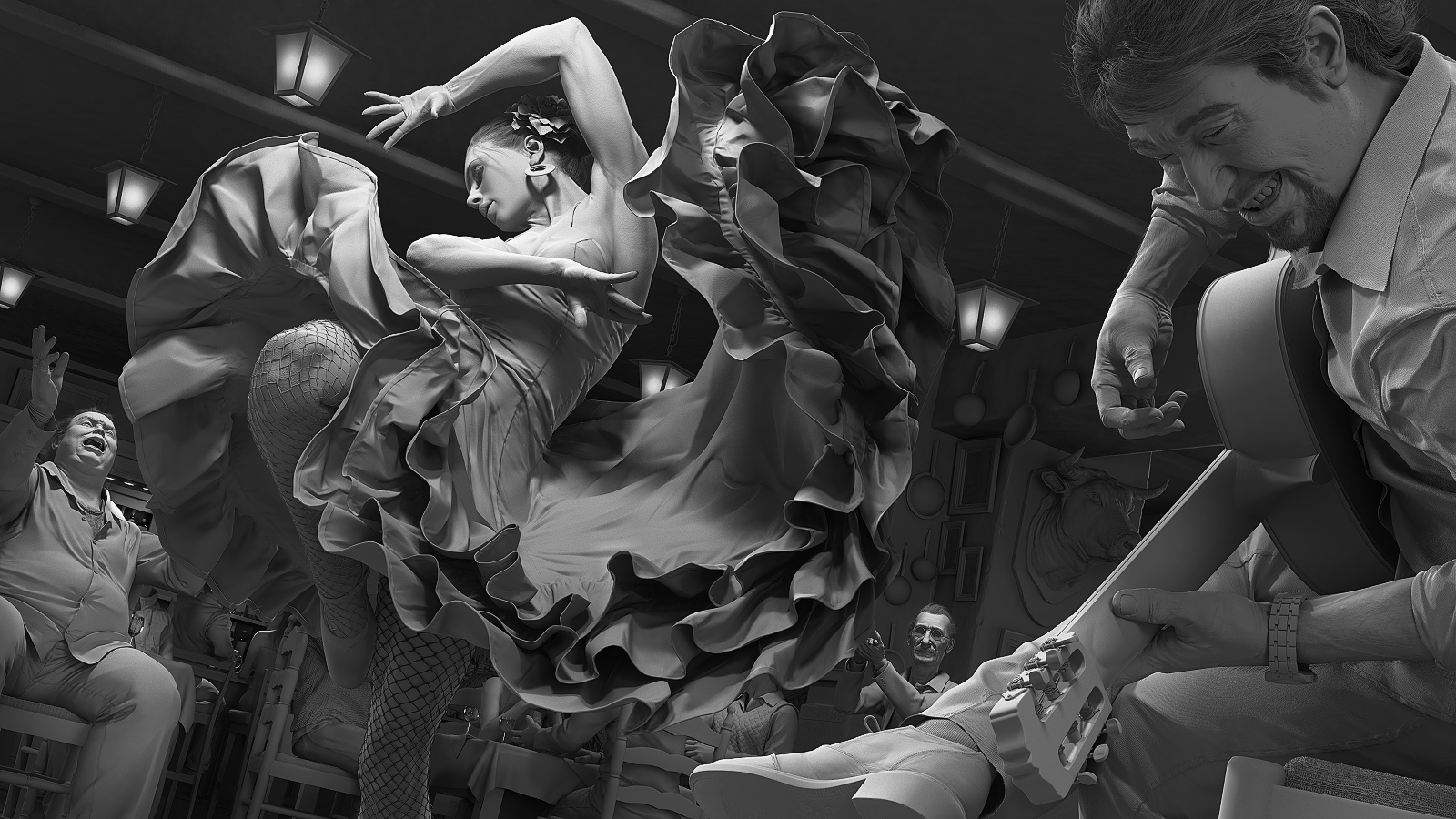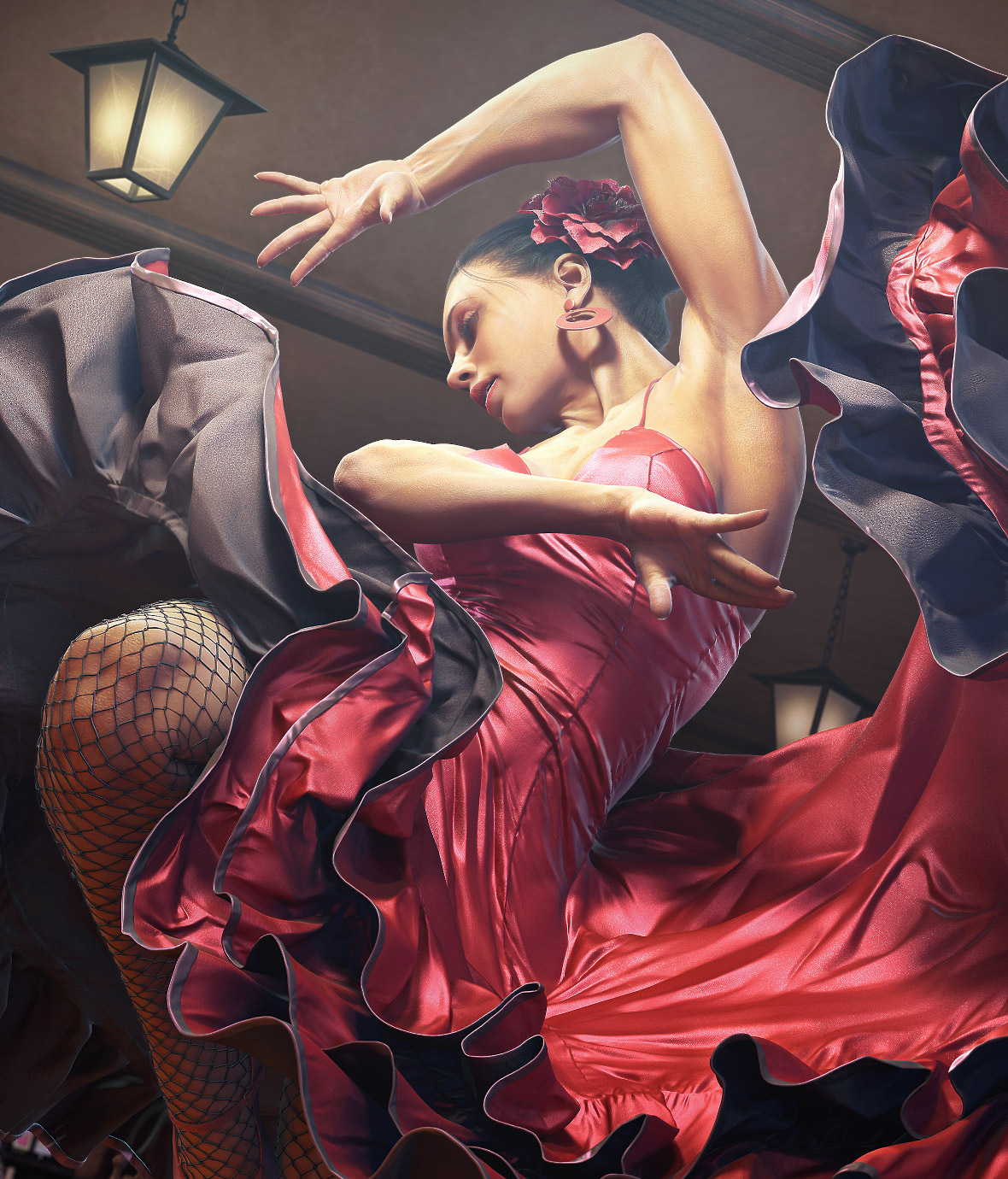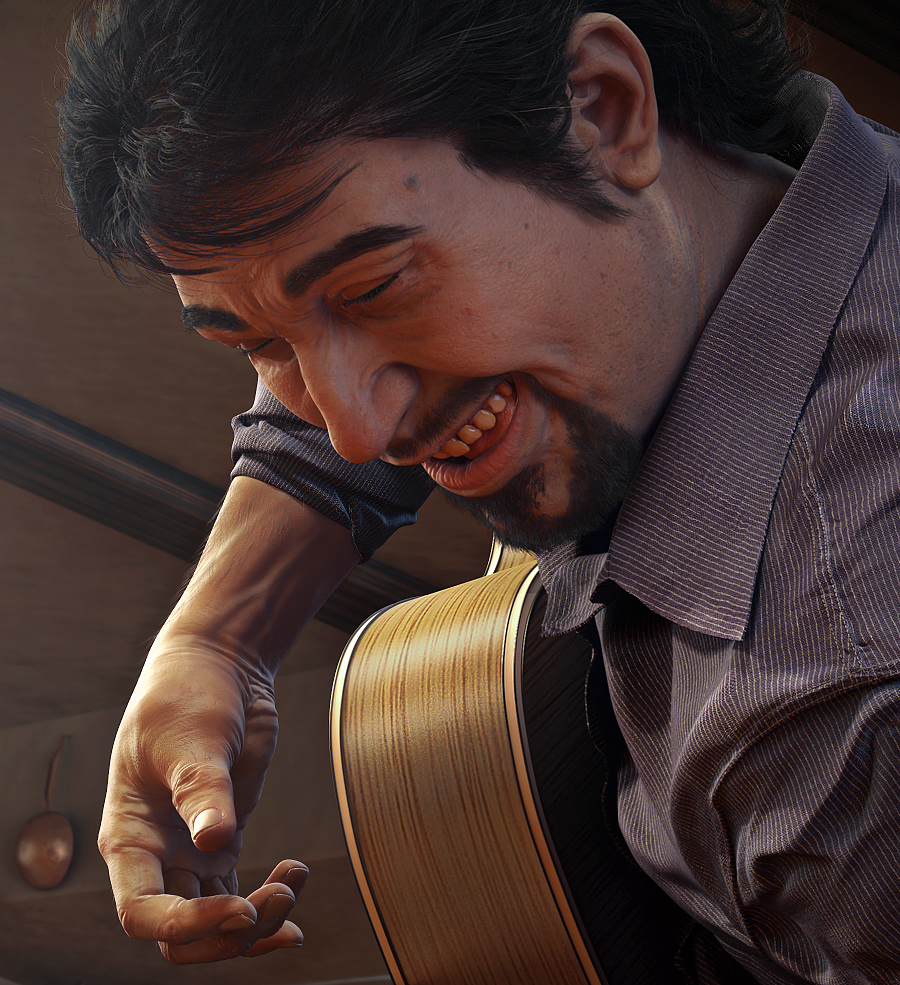 Attachments