Hi all
I have made the head of a submarine humanoid species. At this stage I am really confused about how to proceed, so I thought I'd challenge you guys and ladies to bring in some nice detail, and create a texture and material for my model. There are no limits to what you may do, as long as the choices you make are logical for a submarine creature, and the basic shape of my model doesn't drastically change. You may add scars and barnacles if you like, and you may even change the size and shape of the fins. The rest of the head should retain it's overall shape however.
I would appreciate it if you would record a Zscript of your work, so I can view the proces and learn something from it. But if you can't or don't want to, that's alright.
I will eventually anounce a winner, but there are no prices to win, I'm afraid. So, good luck and surprise me!
Here's the link to my Ztool: http://www.mytempdir.com/1186609
And here's a sample of my model:
[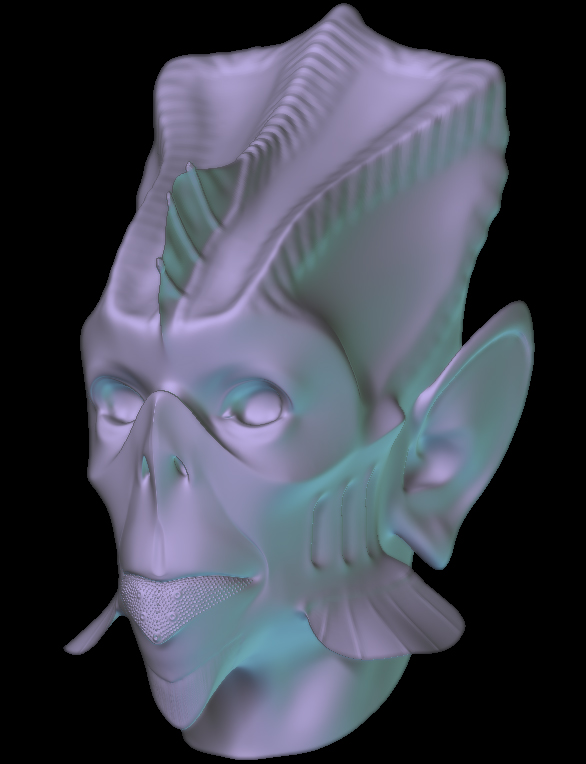 ]