Hi :),
I am pleased to announce the official launch date for ZBrush 4R2b has been scheduled for January 23th, 2012.
ZBrush 4R2b will be released as a patch update to version 4R2, and is free of charge to all ZBrush registered users.
With each new release of ZBrush, we introduce new features that we hope will enable you to further explore your creativity while having a lot of fun in the process.
Originally ZBrush 4R2b was scheduled to be released in December and focus on fixing previously reported problems. Not fully satisfied with this original intent, we could not resist adding new and exciting features. FiberMesh™ is one of these features, which will have a significant impact on your ZBrush creations.
FiberMesh™ will enable you to easily and quickly create hair and other fibers. FiberMesh™ will create a fully sculptable PolyMesh 3D object.
The FiberMesh™ density can range from few polygons to several millions of polygons and it may also be exported, just like any other PolyMesh3D.
When you are done shaping and sculpting, Best-Preview-Render (BPR) will help you put the final shine on your creations:)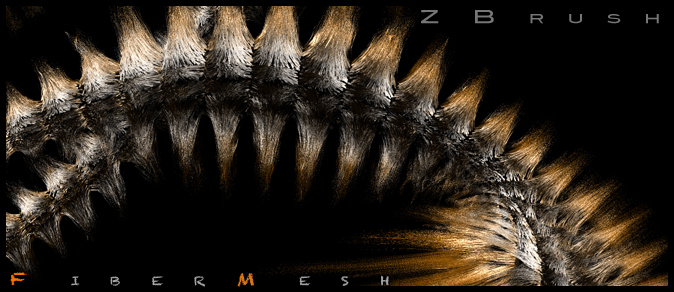 Note: Female figure courtesy of [Steve Jubinville](http://www.stevejubinville.com/)([Stubi](http://www.zbrushcentral.com/zbc-user-gallery.php?uid=28863)) and male figure courtesy of [Alex Huguet](http://metamesh.cgsociety.org/gallery/)([metamesh](http://www.zbrushcentral.com/zbc-user-gallery.php?uid=17648)).
In my next post, NoiseMaker will be previewed. NoiseMaker is another powerful feature that will be included in Z4R2b. It will certainly prove that at times, a lot of noise can be a good thing:)
Thanks for all the amazing contributions to ZBrushCentral throughout 2011.
On behalf of the entire Pixologic Team, have a happy and joyous holiday.
May all your travels be safe.
See you all in 2012!
Have fun ZBrushing!
-Pixolator