Quick blocking…
Digital Sculpture.
Female torso
#surajitsen #artist #indianartist #digitalsculpting #study #femaletorsostudy #femaletorsosculpture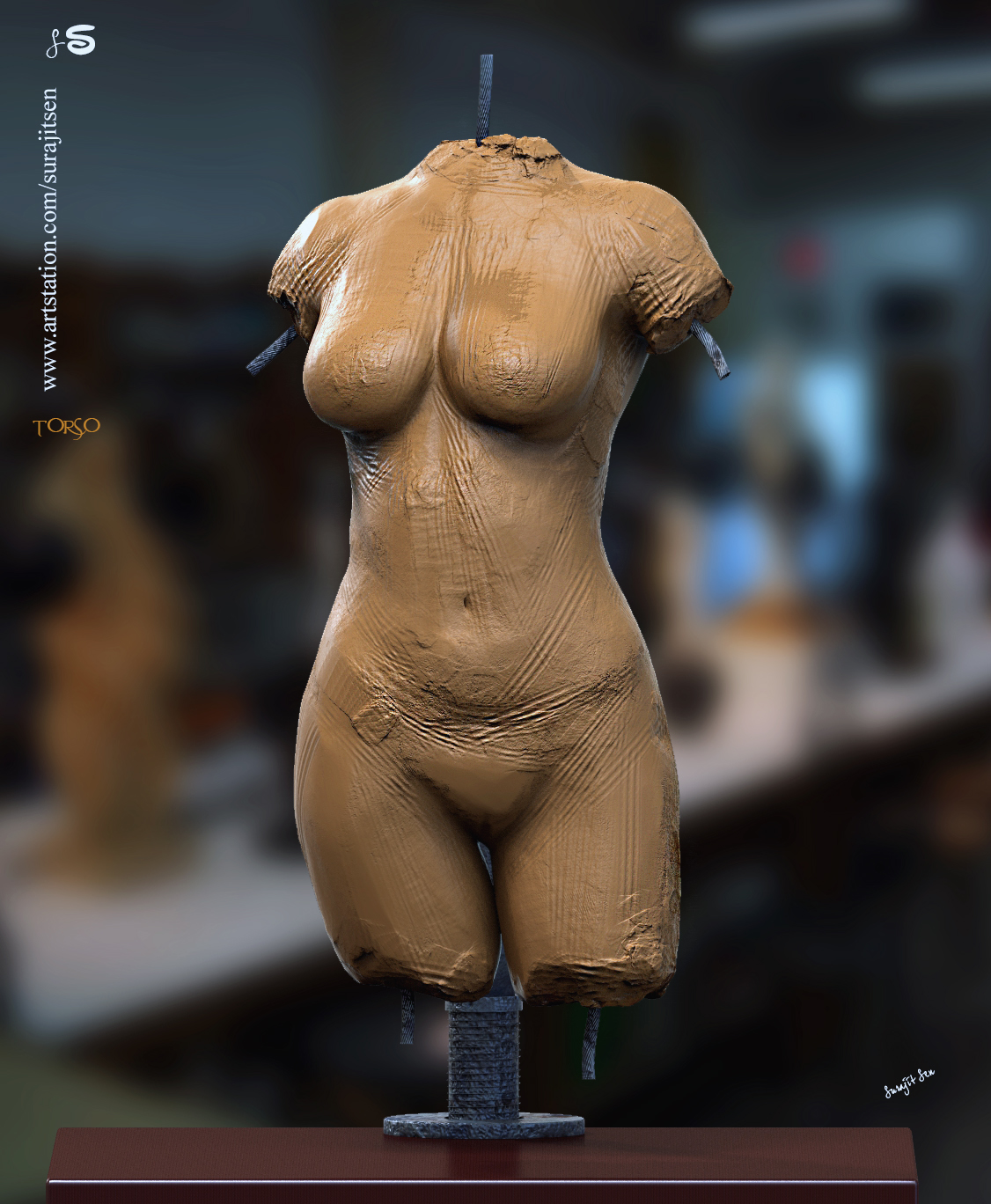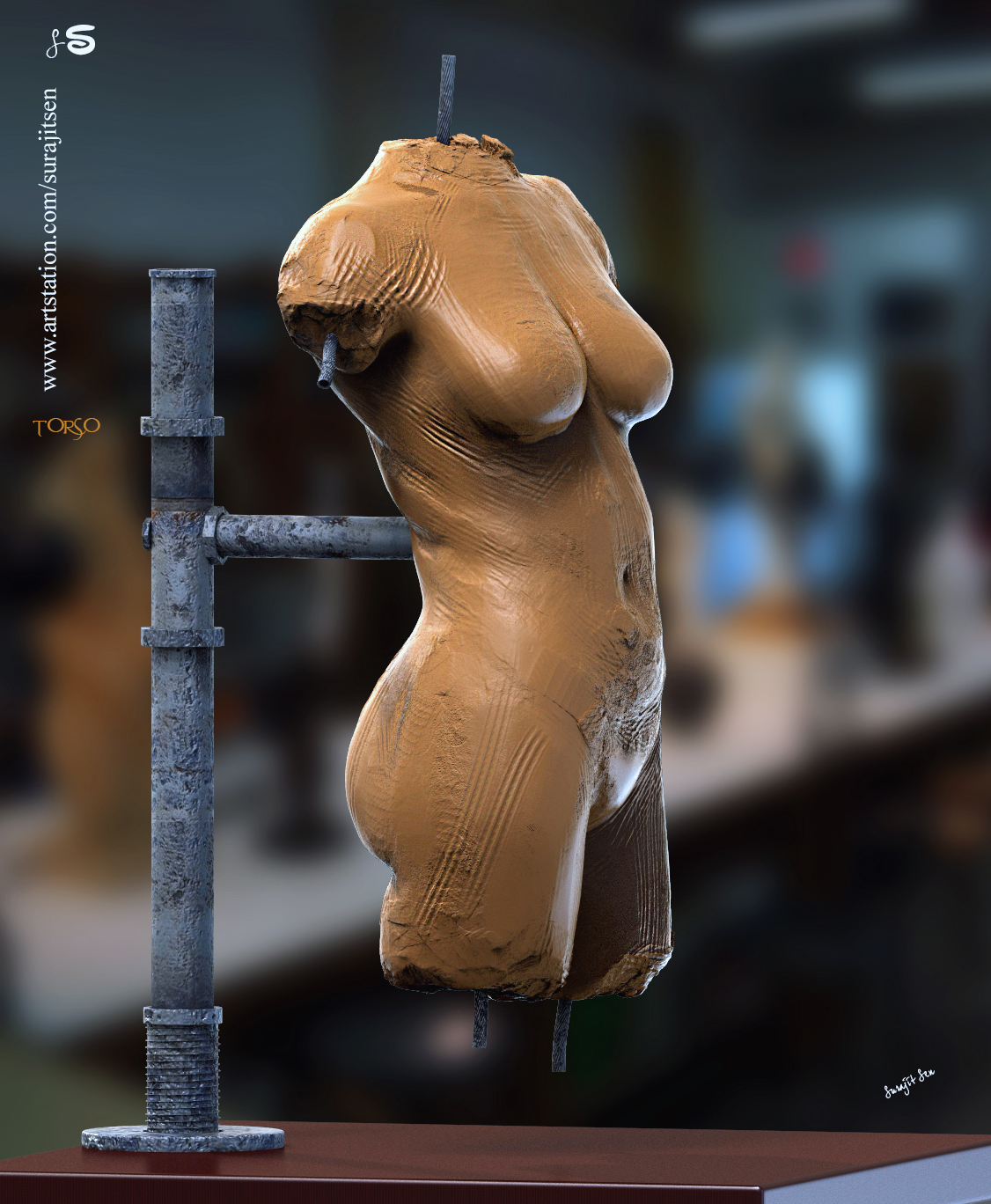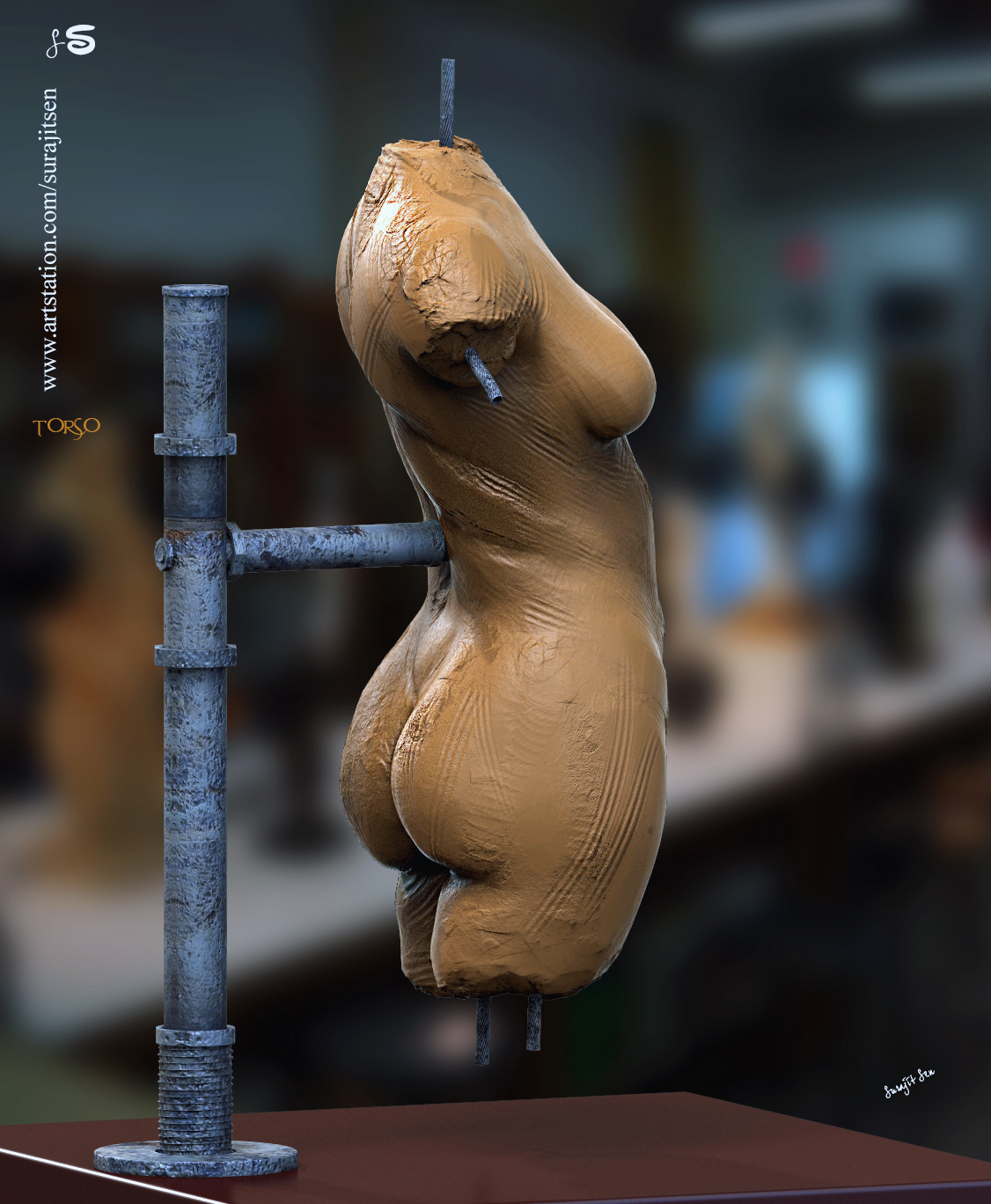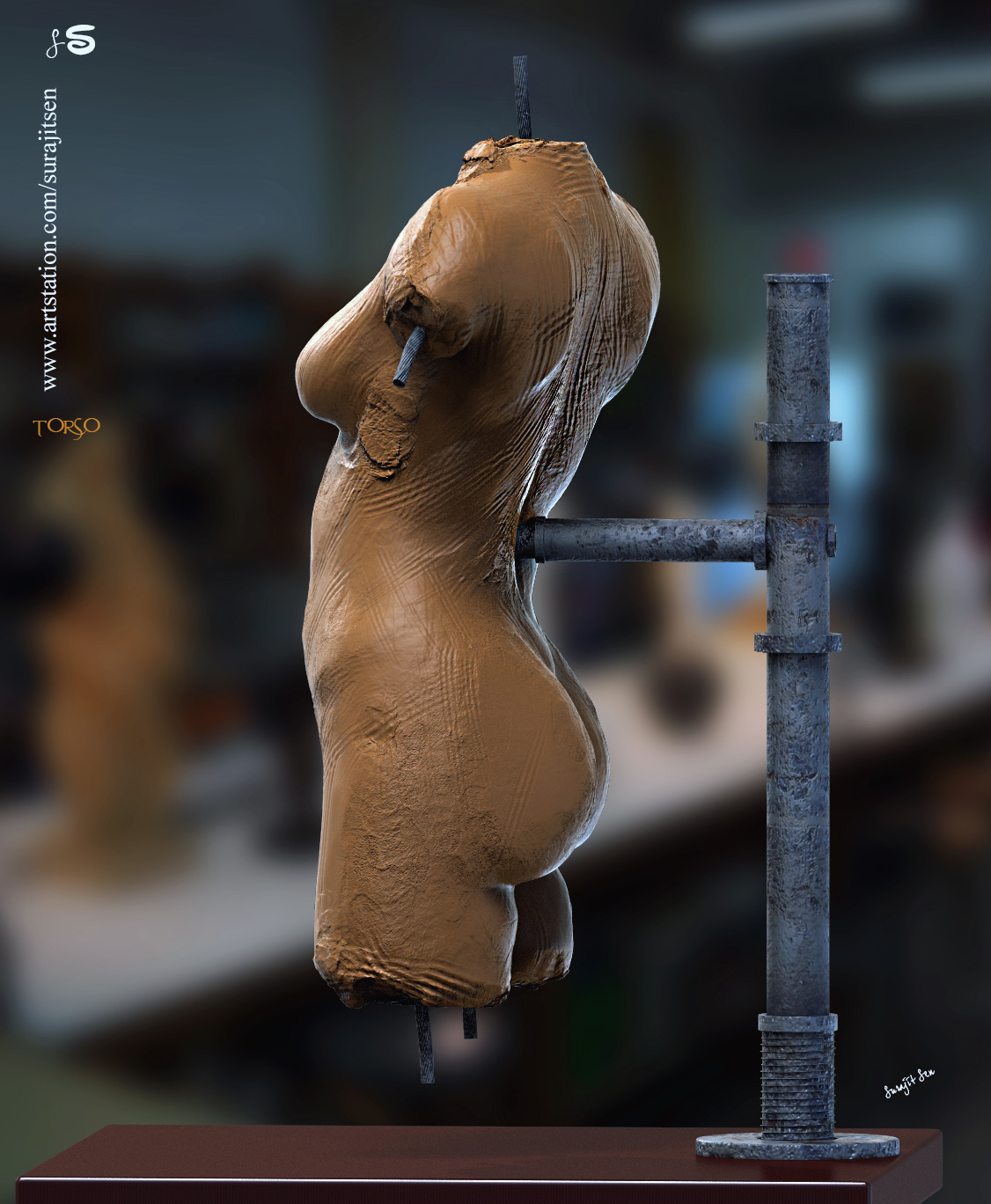 Nice!
Truly convincing as clay. I have two questions: Do you get those rake tool marks in ZBrush or in the rendering software? What did you use to render this piece?
Thank you for you text.
Yes Rake brush used in zb. I used Arnold for render.