Here is the piece I have been working on the last 2 months!
Feedback would be awesome and thanks!
Attachments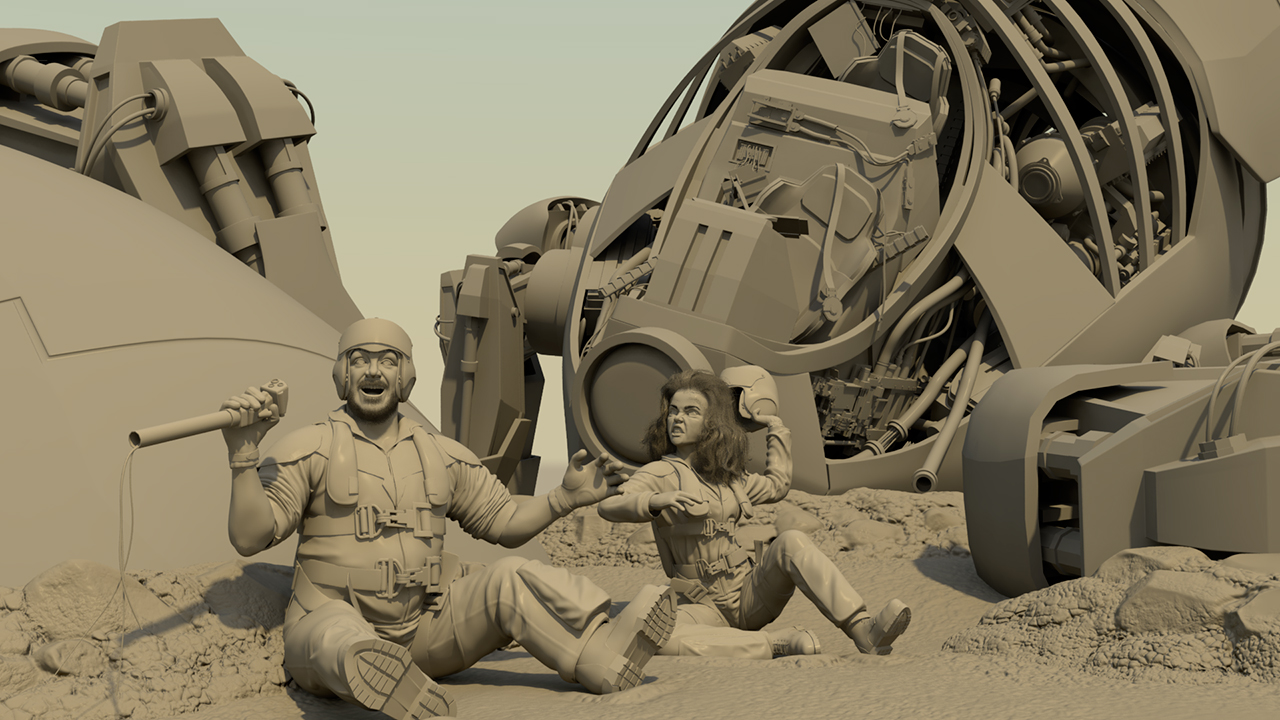 Hey xiaoAbe ,
great piece in the first place , you have put a lot of effort and work in it !
If you watch your image , without knowing the title ( " failed prototype plane " ) , then it would not
be so clear why they are sitting there on the sand and rocks . In other words , it's not instantly clear
what has happened here , not to me anyway…
Secondly , if they would've been crashed , than in some way they would at least have some minor injuries ,
but they seem to be totally okay …
These are the first things which came to mind to me , when you asked for comment .
Take care , you have some good skills anyway .
Thanks for the feedback Monji!
I think I was so into this project I did not see that the meaning of the title cleared up the piece, when it should be the other way around. I was thinking of roughing the piece up more in texturing and adding more dirt to the character, but I see that I may need to add more injuries to the model.
Again thanks for the feedback!