Hi everyone, this is my first post here and I am shaking in my boots. So much talent here it's taken me a couple of years to even get the courage to post!
For my first post I am going to post a series of images for the upcoming game Extraordinary Adventures: Pirates! by the designer Glenn Drover @ Forbidden Games. I was provided with concepts by Mark Jason Page, a Disney Imagineer
I was super lucky to land this gig, and it had a pretty quick turnaround. I had to have these 7 models done in less than 5 weeks, so I had to cut a few corners. There is still a bit of processing to do on them to prepare the cavities for mold production, but over all they are done. The figures will be approximately 25mm and the ships around 30mm. I had to make some tough choices in what to worry about since they will be so small.
Anyway, they aren't perfect, but I learned a whole lot doing them.
Thanks for looking!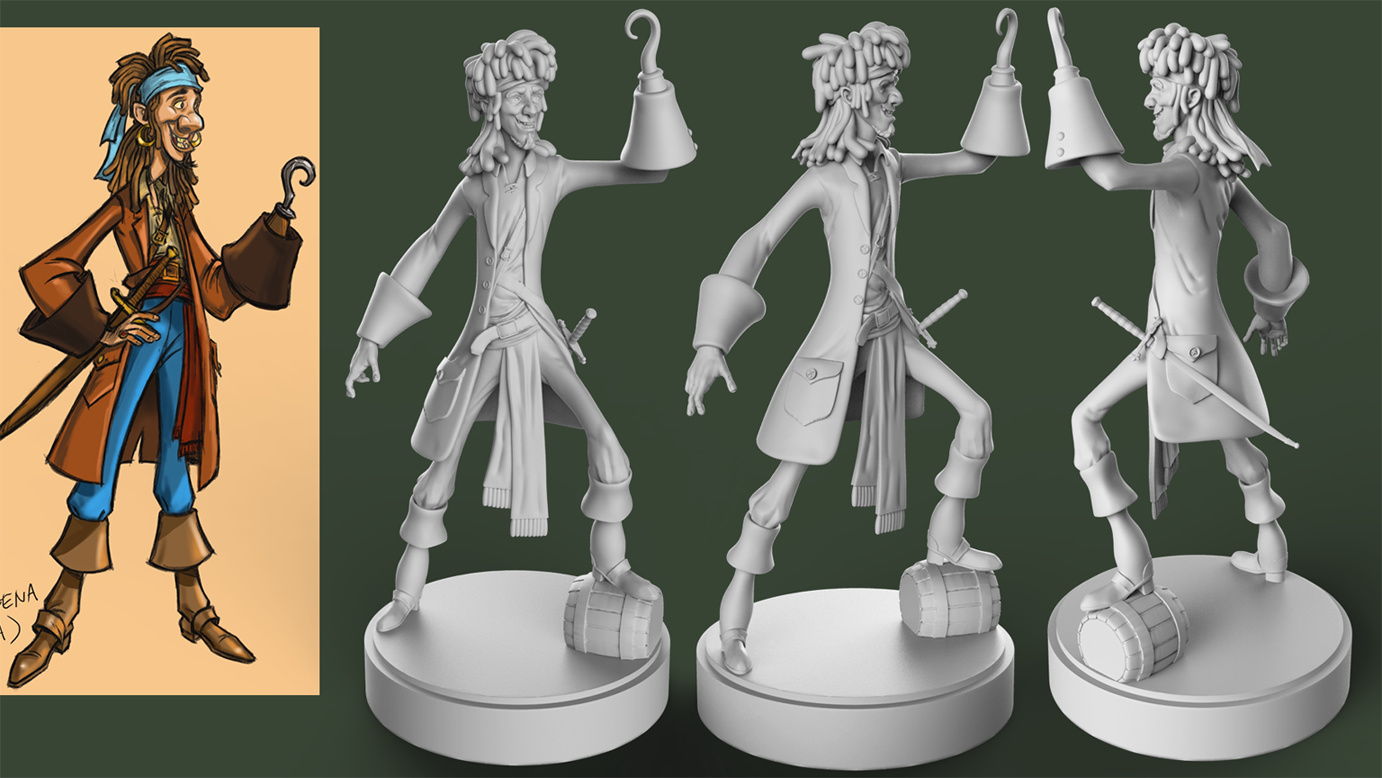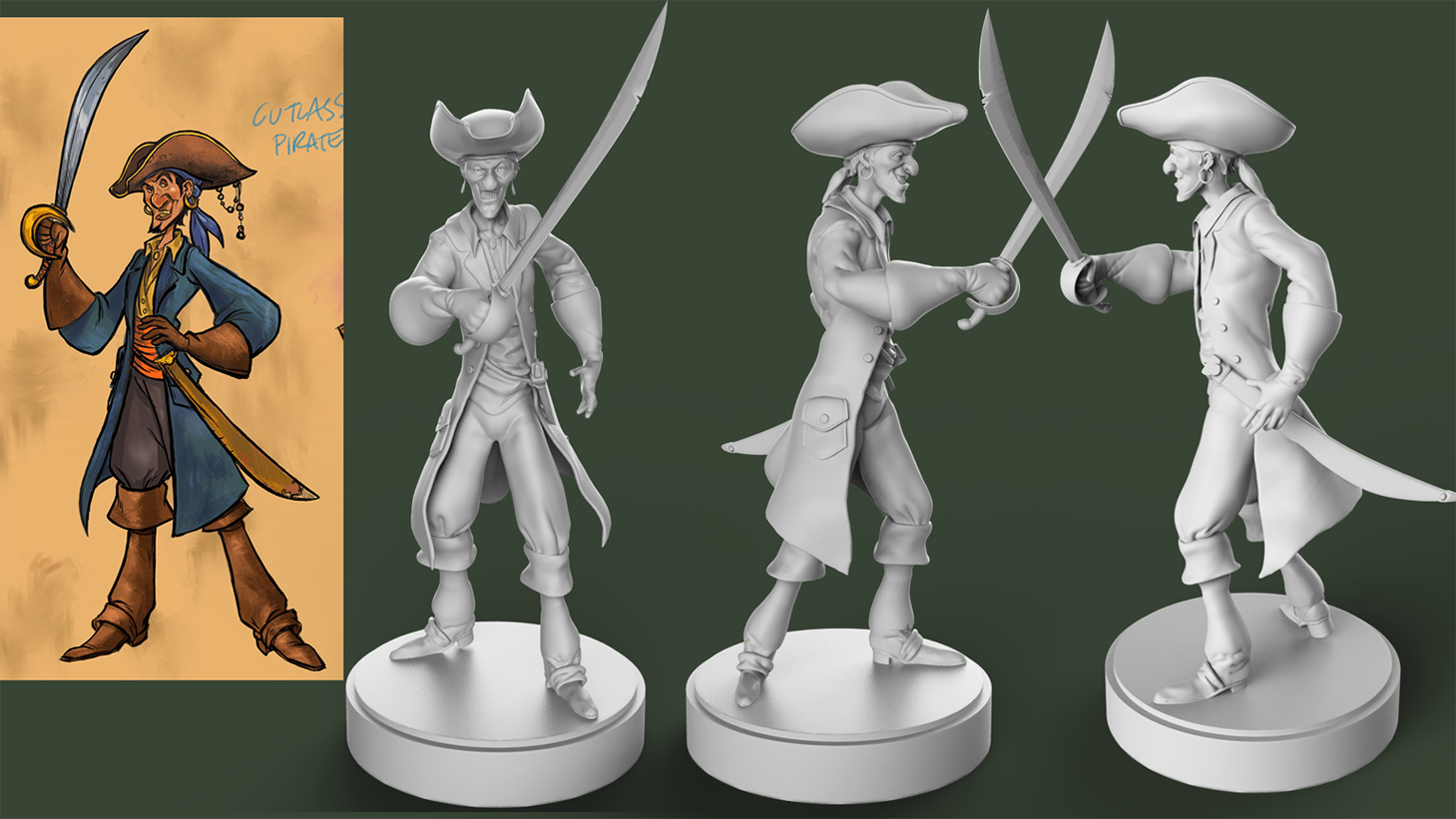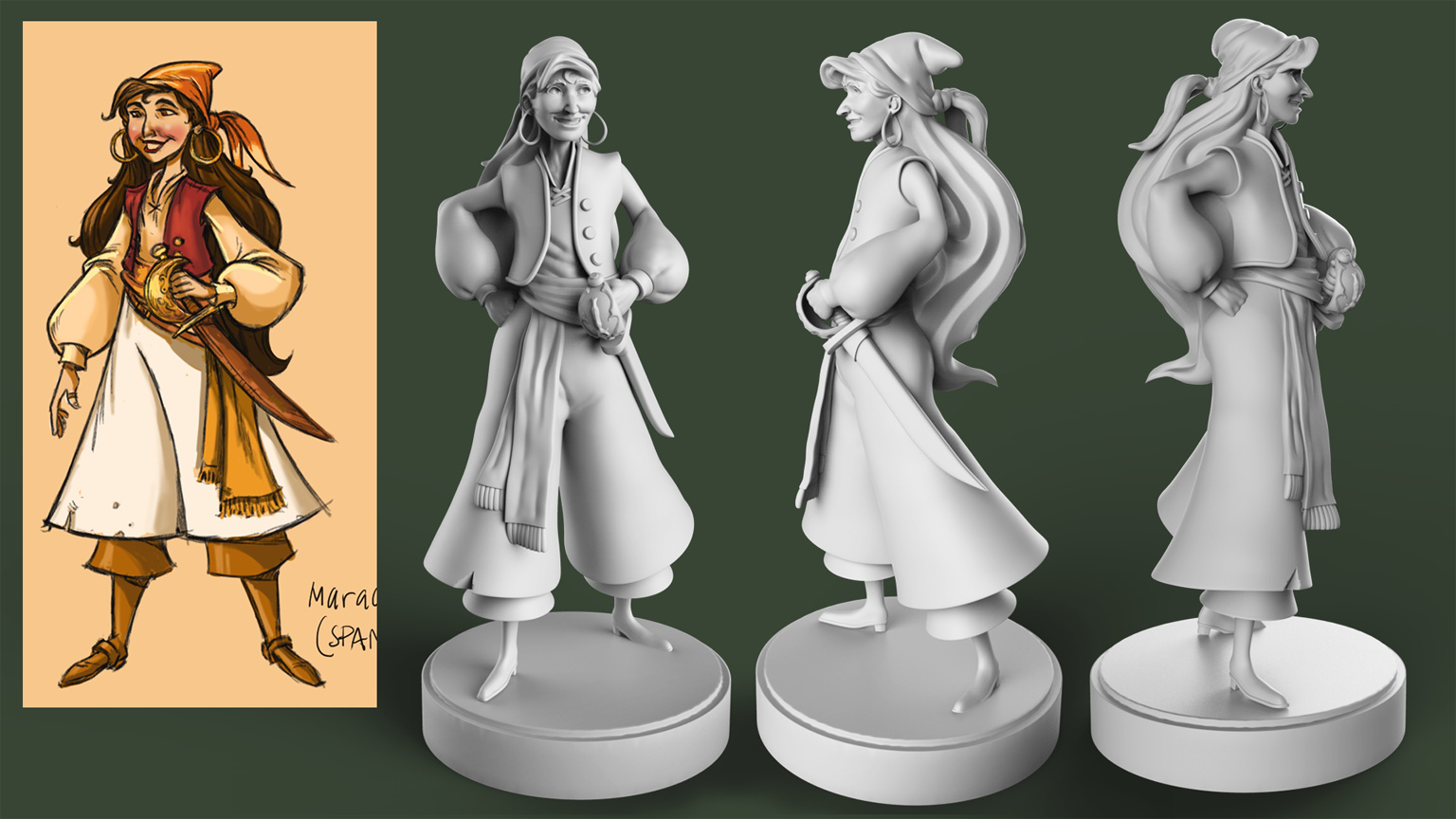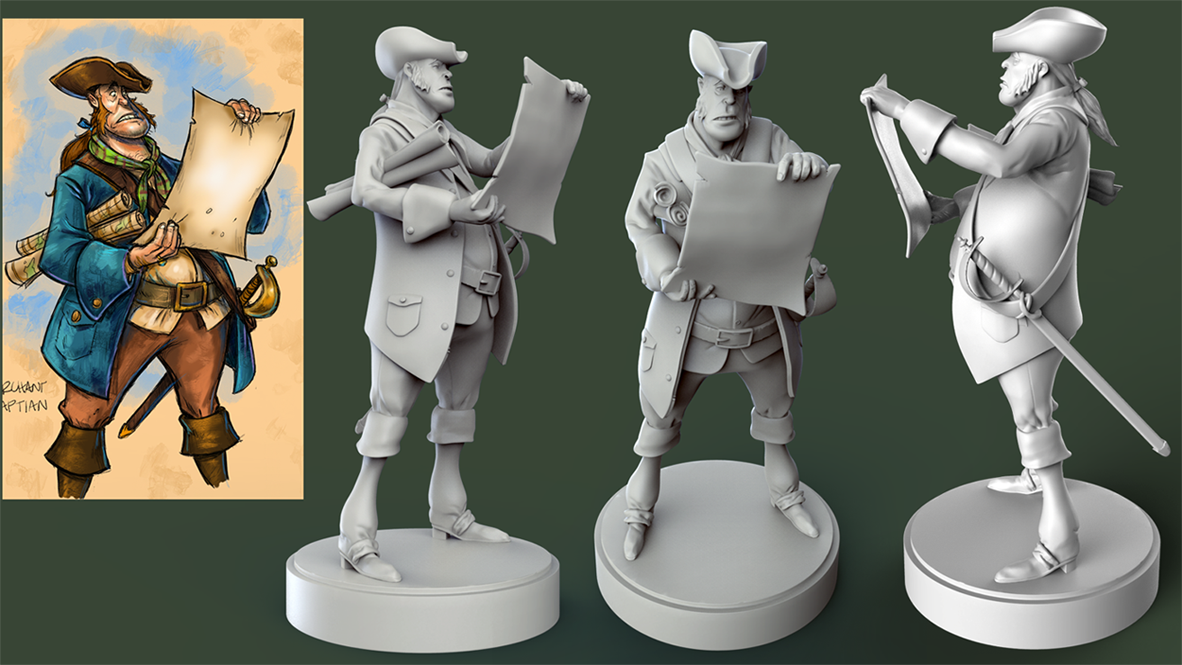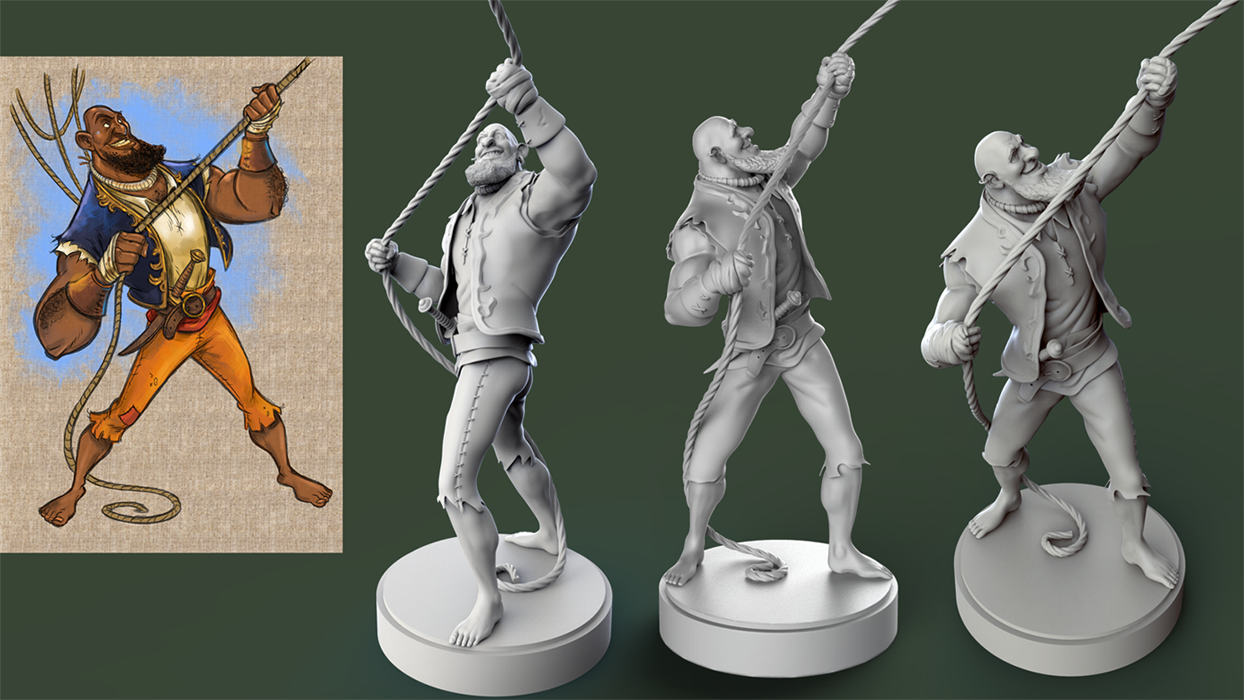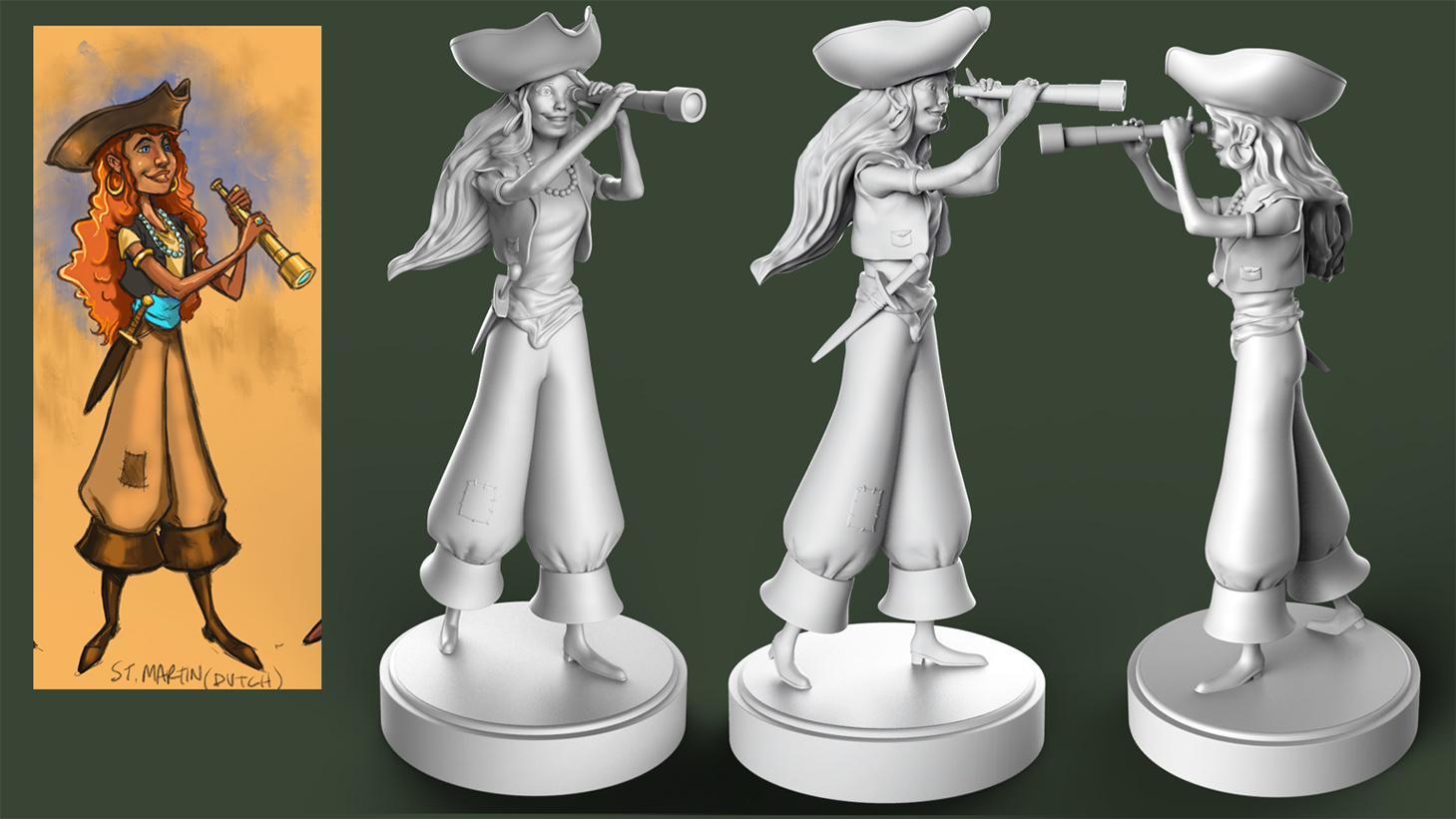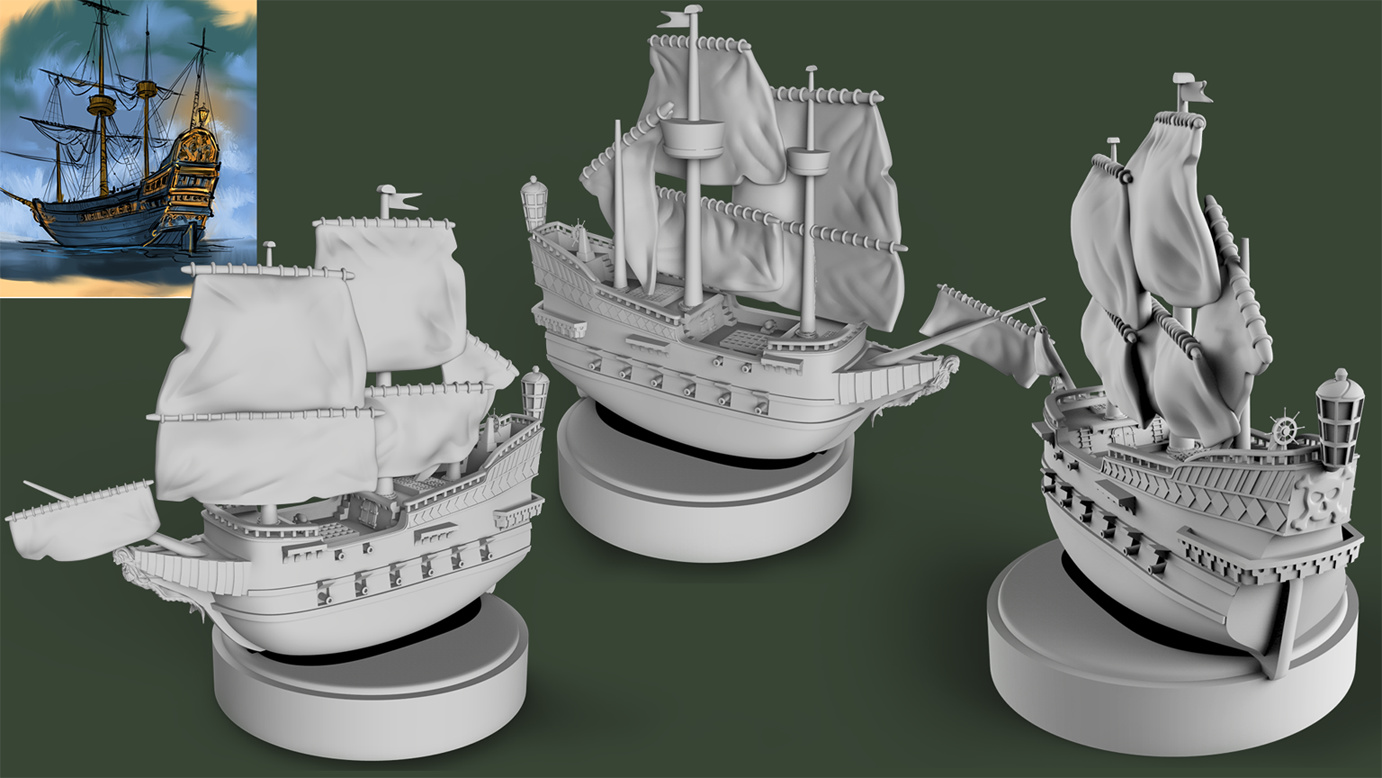 Attachments