This is a project I always wanted to try, using the skills that I know and use them to step away from a keyboard a little.
Using the Form2 to print big scale models and challenge myself while doing it, as I wanted to learn about the mask making process, molding and casting, airbrushing, hair punching etc…
This is not an ''How to'' as I'am not experienced with it and it was my second attempt at all this, but more about the journey and what I learned and tried along the way.
Thanks, it was a blast to make and even more fun to act while wearing the suit and see people's reactions during monsterpalooza 2019.

Full video process is available on my
https://www.instagram.com/mfleuret/

Final full costume I made to walk around the monsterpalooza convention this year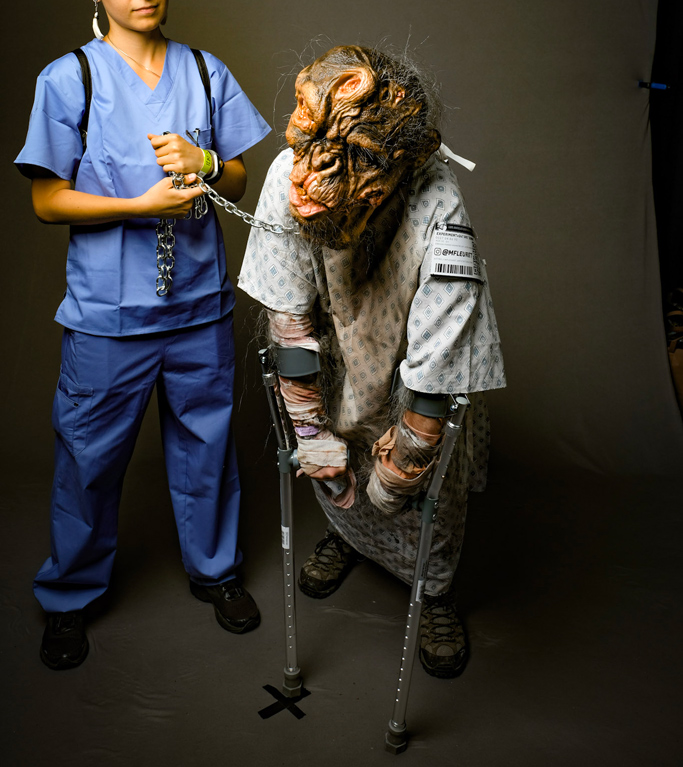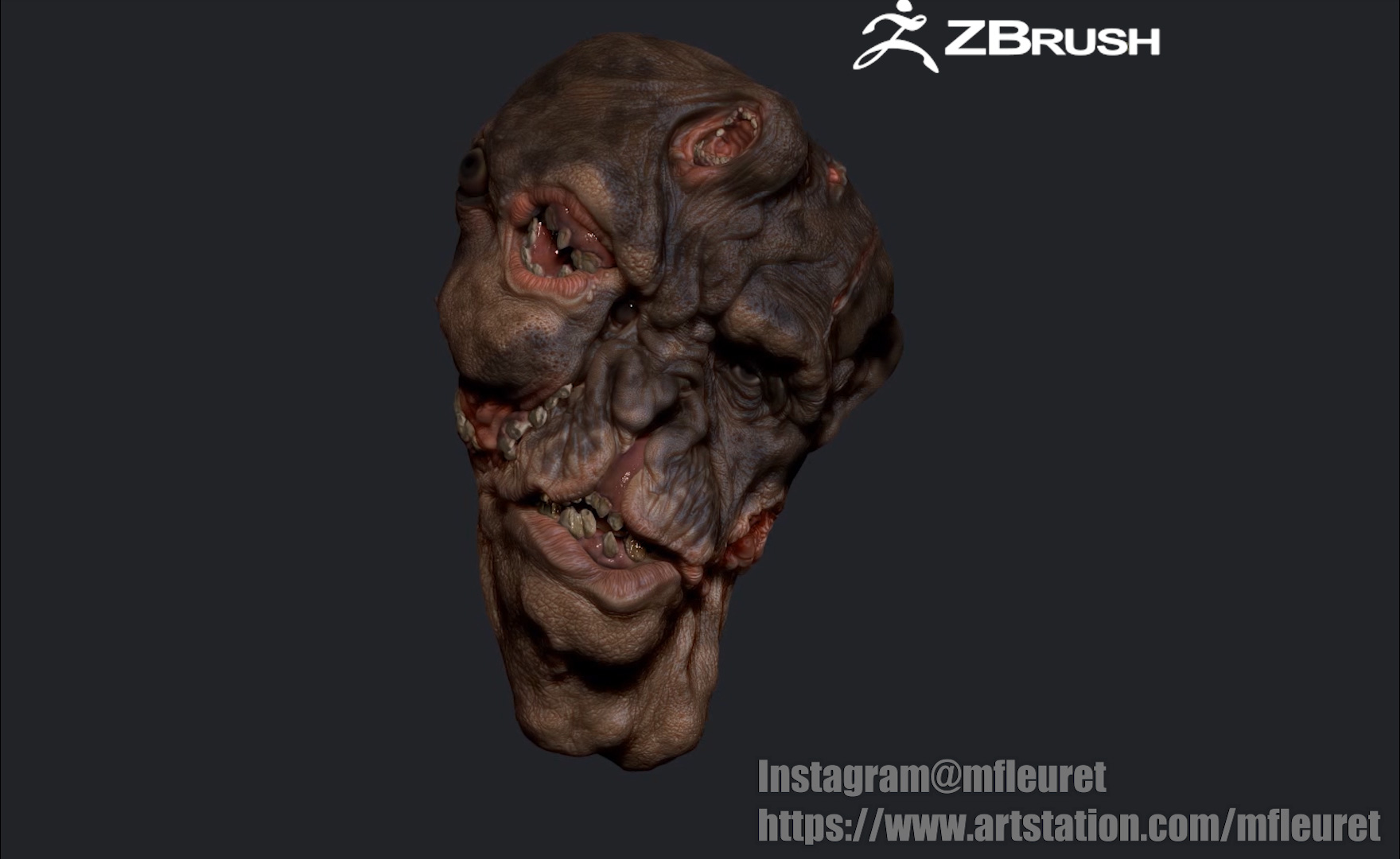 final sculpt and quick color concept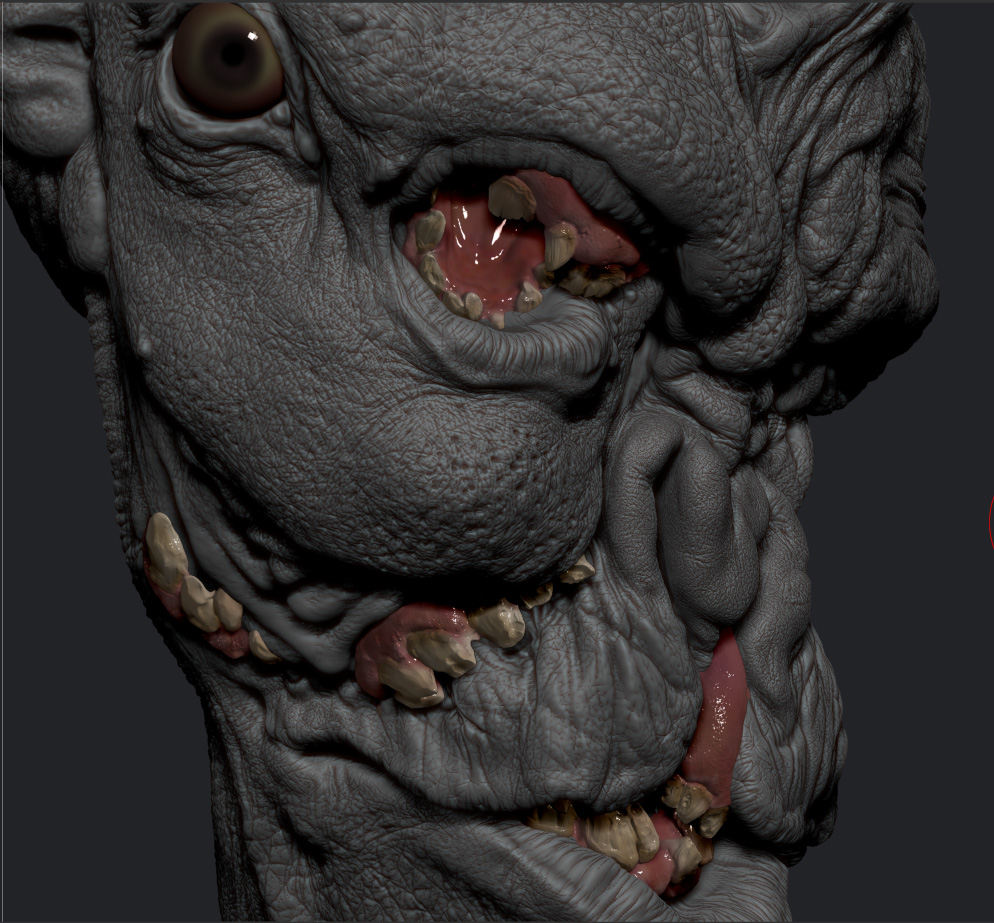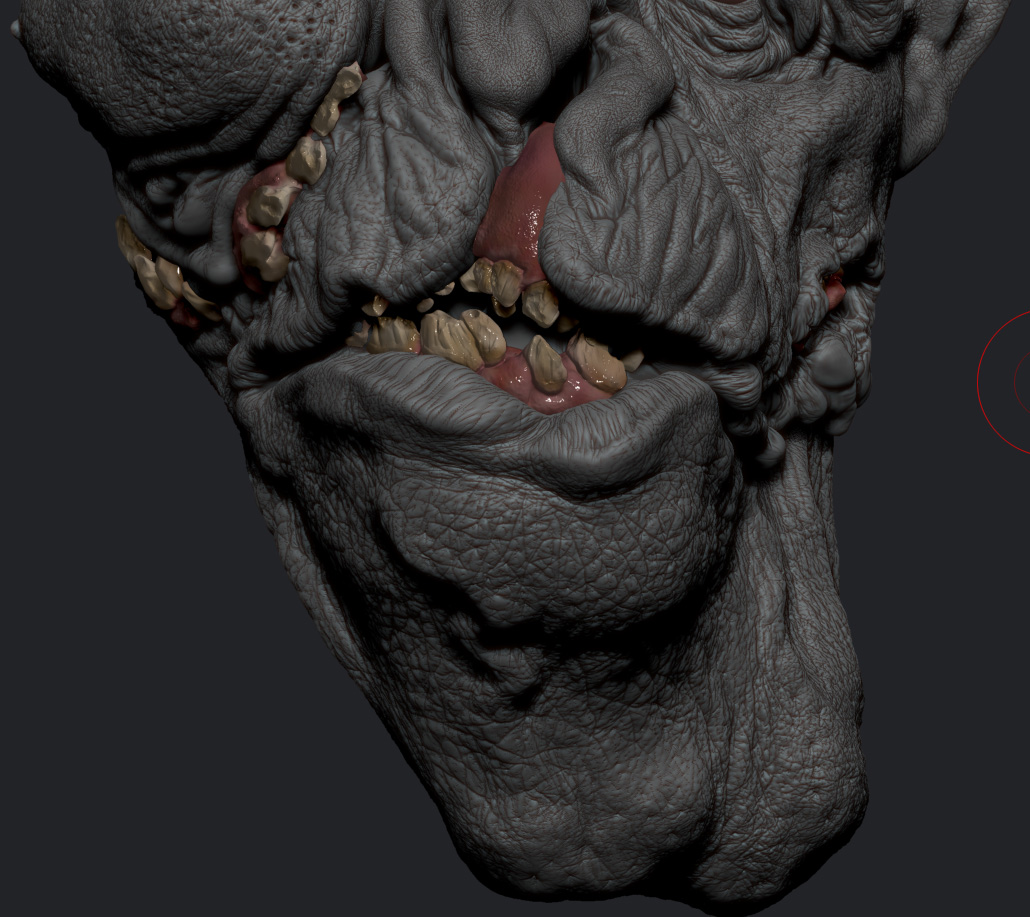 Details of the sculpt, I went heavier than i would usually do but a lot of details are lost during the final stone mold and latex, and I could have pushed them even further.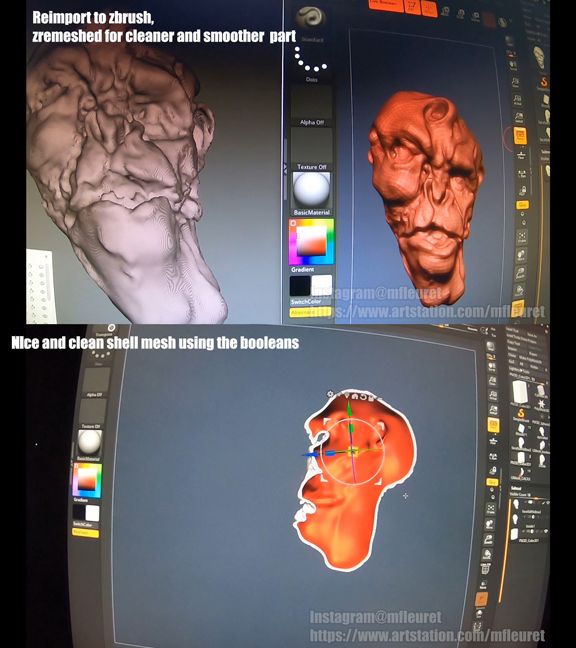 Once finished I exported the model to preform to create the shell I would use a boolean, I used preform instead of zbrush as it gave me more precision to make the exact wall thickness I needed along with checking and fixing some potential errors.
Once done, I brought it back to Zbrush, zremeshed and it was good to go.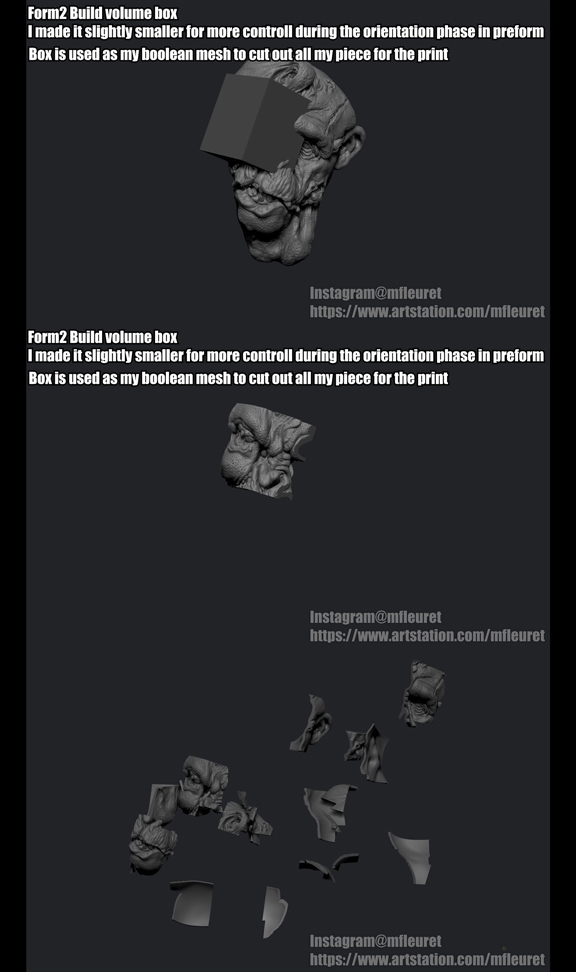 Then I used a box with the form2 build platform to separate all my pieces and make sure it would fit properlly.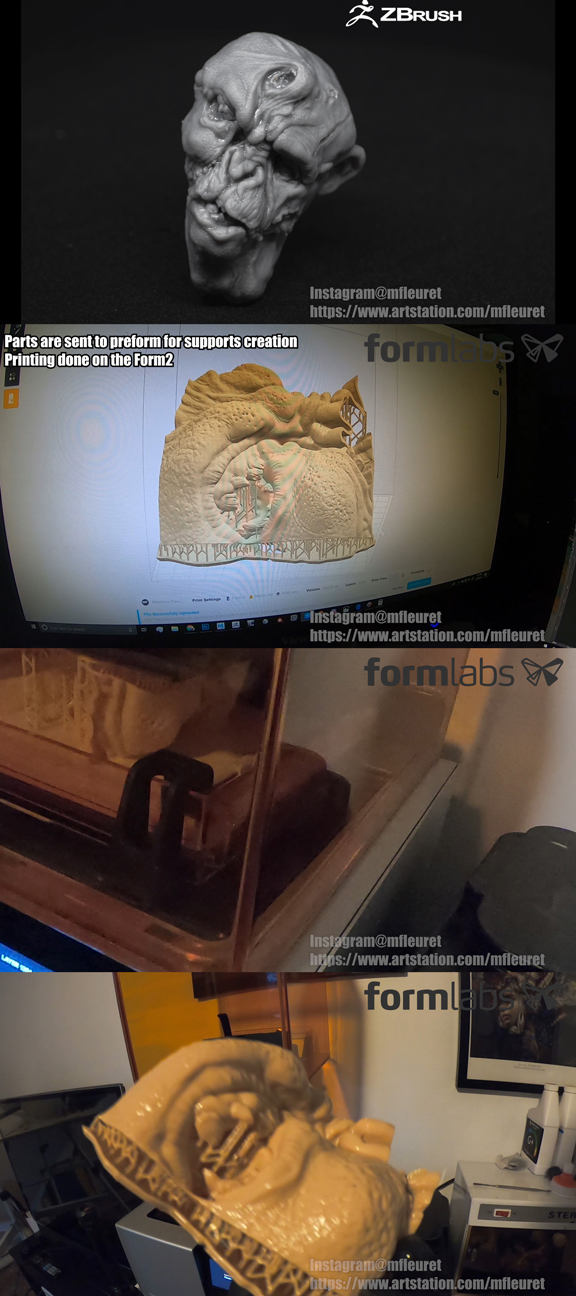 mini first test print and just one of the many parts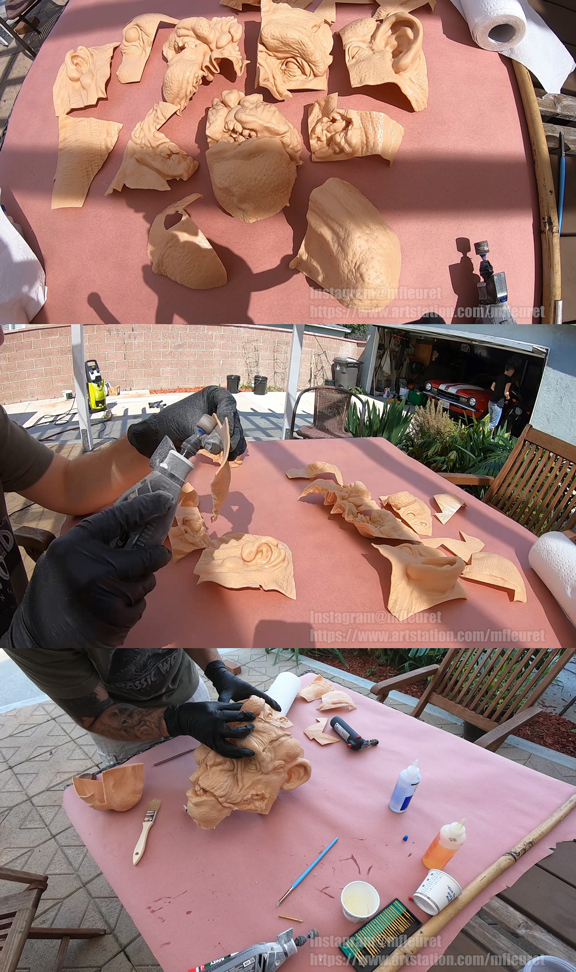 all the pieces ready for cleaning and assembly

the print all assembled and ready to be cast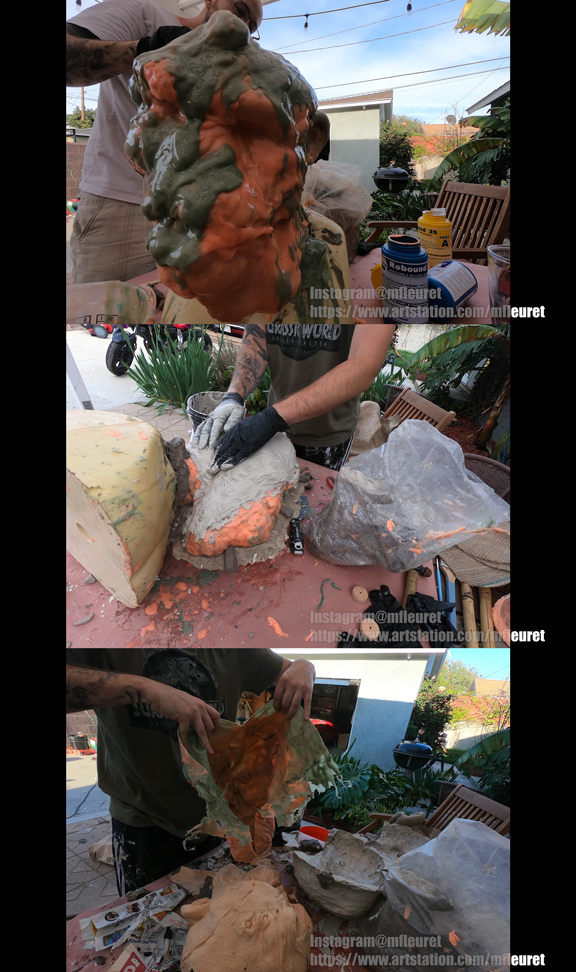 Brush on silicone mold in order to keep my original print "safe" otherwise the final stone mold would have destroyed it.