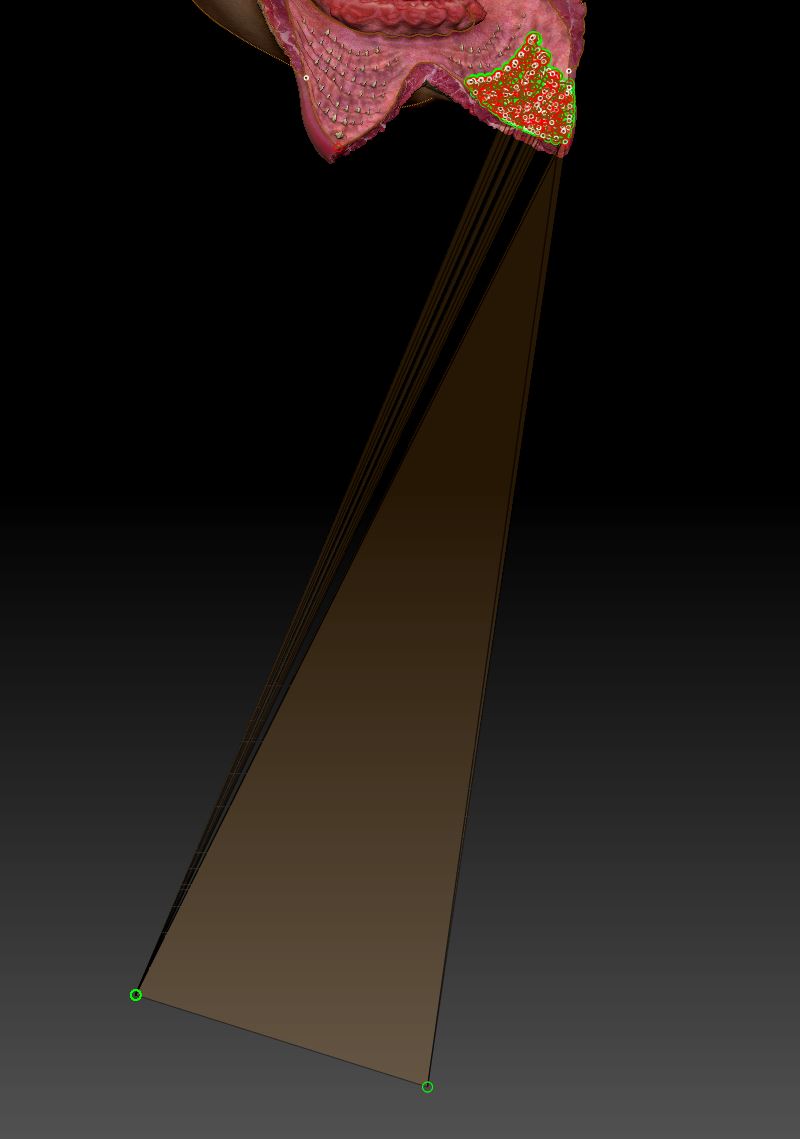 Hello, I´m currently working on this face and I encounterd this problem that i can´t solve.
It seems to be that two vertices were drawn but they aren´t on the mesh, so i tryed deleting them with Alt+drag but i´t doesn´t recognice it. Theni tryed using a brush with curve mode activated so i could try and get them back to the mesh, but as soon as I select another brush those vertices dissapear.
I went to previuos files of this proyect but, even tho i think that they are not there, if i continue to work,it appears later on. I also tryed deleting the curves which seem to be those vertices coming from, but again,they appeard again.
I would be really greatfull if someone could help me solve this.
Thank you!!