this is great, can't wait to see finished model.
looking great so far, can't wait to see where you go with it

Man, I really like your style. Great work. I feel bad that I only just now found your thread. Keep it up!
The girl looks fantastic!

By the way, how did you make the laces? It is usually a pain in the ass for me.
Nice. I think her hands could get some more attention though:P.
J/k. Awesome stuff. Nice form over all. Look forward to seeing some creases in those pants

iatriki - thank you
captkiro - thank you, you are right - thickness is important, I did add a bit )
Tomala - thank you
nizza_waaarg - thanks

j lizzle - thank you
cyril_but - are you kidding me??

Its just a curve extrude )
brettSinclair - thank you. more pleasant arms and some creases will come.
small update:
[]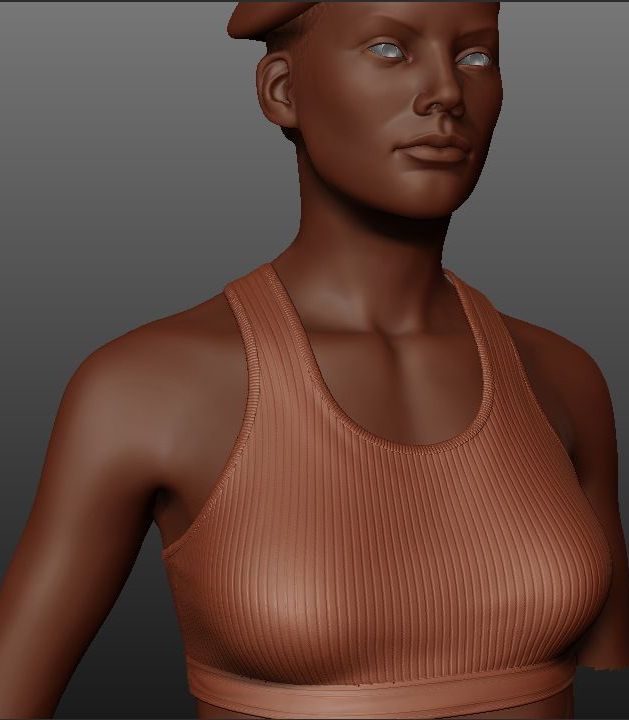 Damn! That top looks excellent. How'd you do it?
Lucky_1 - thank you
brettSinclair - Her shirt has UV, so I made a pattern texture in Photoshop, upload it in Zbrush then 'mask by intensity" and "deformation-inflate". Thats all.
Not a real update, just another point of view. But hope you like it.
[]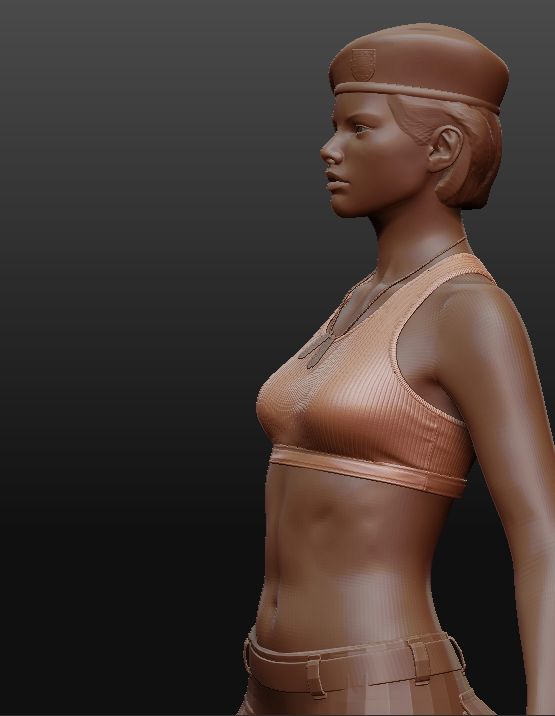 Beautiful model! Nice face, and body. Her top looks great. Could we see a back shot, as well? What kind of base mesh, or primitive do you start with?
your sclupt is so clean. i like it a lot, so inspiring great job bro

very cool works and style !
keep them coming

Fliping fantastic modeling, love the female face, realy nice modeling and sculpting. Can we see some wires?
Chic with the axe owns the thread IMO, nicely done

Umar Ali - Thank you!
smeagol - Thanks a lot!
tez - Thank you! D'you mean base mesh or wire of something else?
solitudinal - Thanks , I love her too

Webhead - Thank you! There some more pics (still WIP - hand and etc are not ready yet) and basemesh.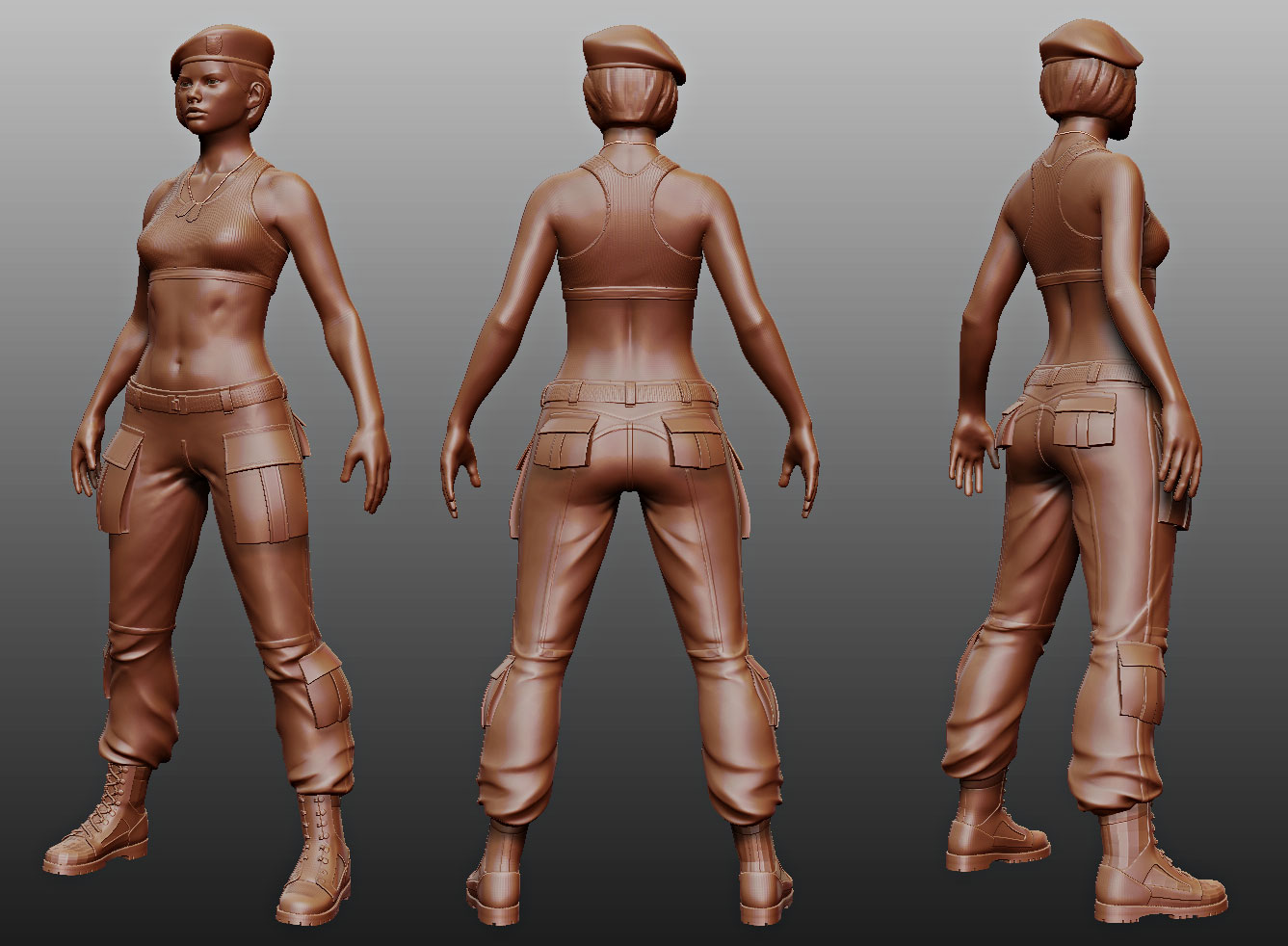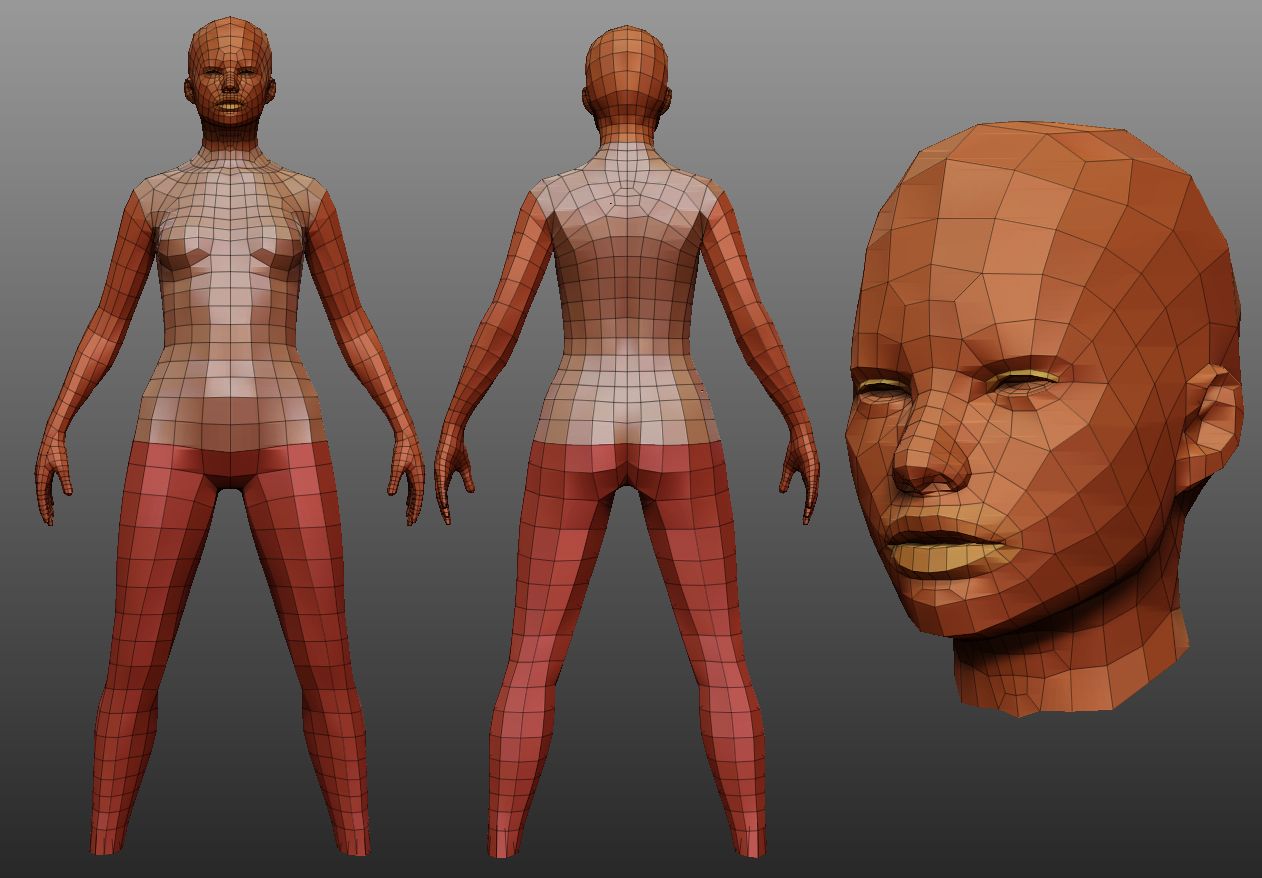 Attachments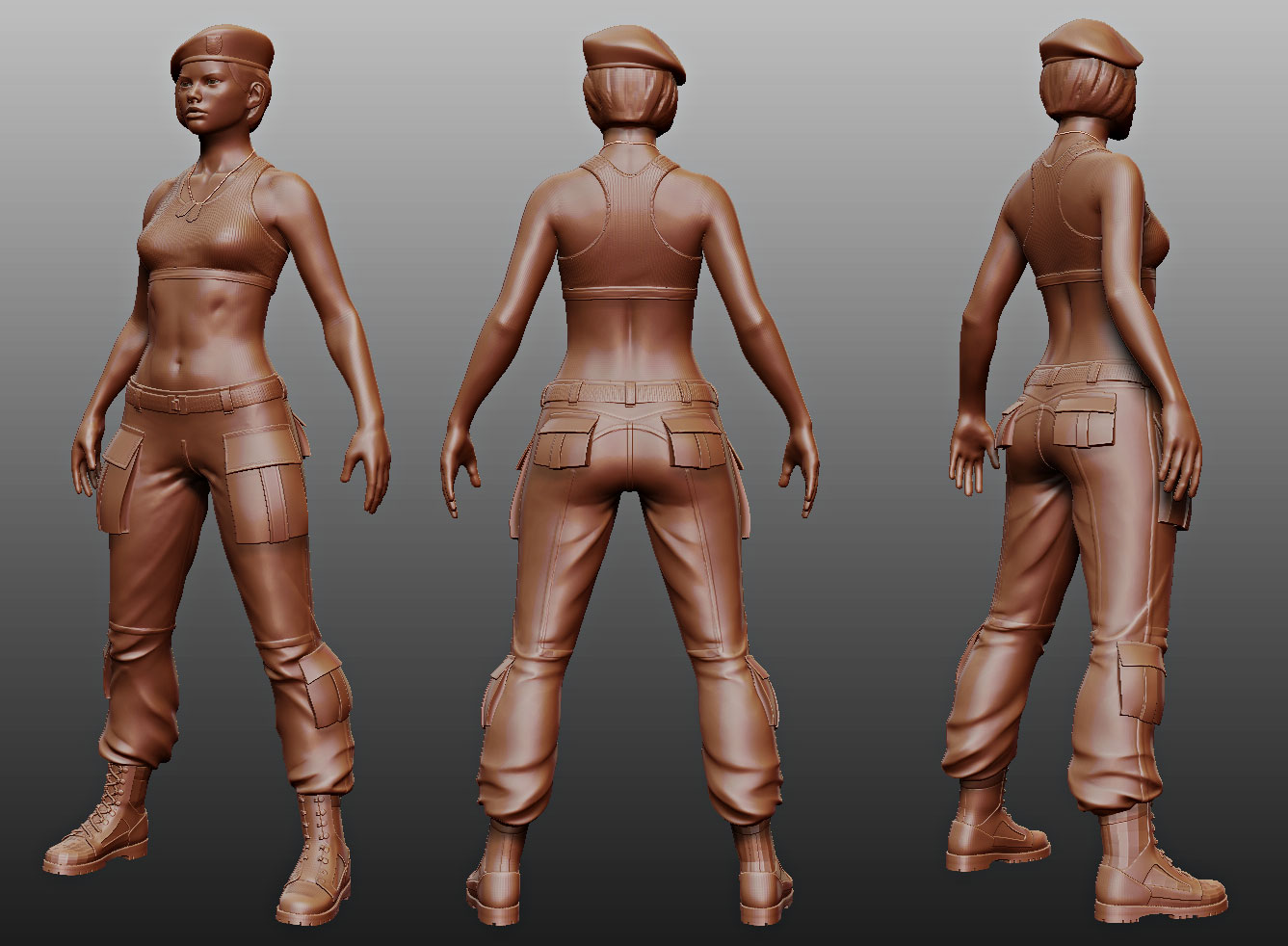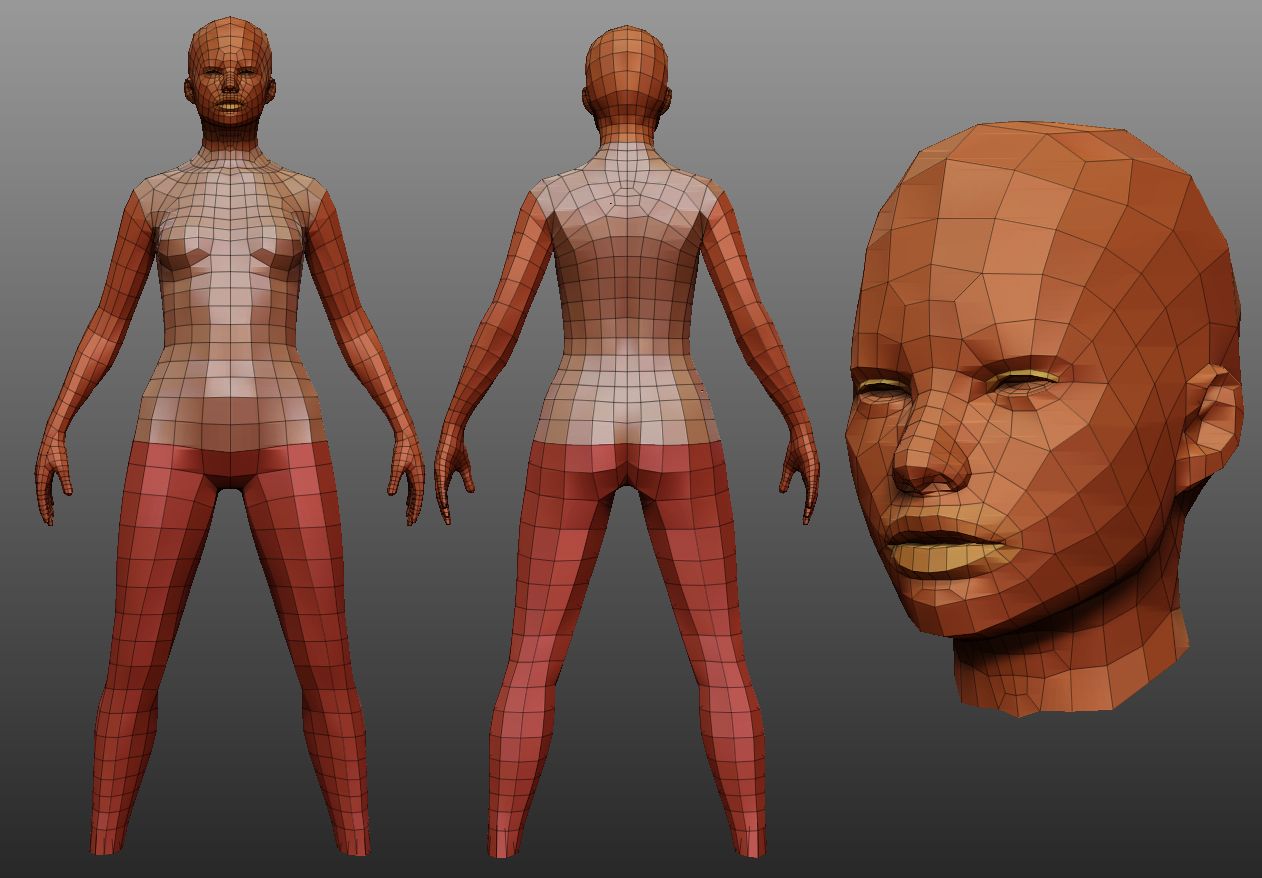 Thanks, I ment the base wires which yu have just posted. I like the topology for the head, looks clean. Did you make her completly in Zbrush?
Thanks, she looks great.
Very very nice. Can you show us exactly how you did the top sculpt with line?


Hey eof. Thanks for the tip man. What a simple approach. Genius! Looking awesome man. Keep going

brettSinclair - you are welcome

tez - thank you. Not only Zbrush but with Topogun and Softimage XSI.
SolidSnakexxx - thank you. And some more explanation:
I did new geometry over her torso in Topogun then some adjustments and UV in XSI, we need to put different materials on the top's parts for easier selection later in Zbrush.
Then we need to make a pattern. So in Zbrush we mask some areas of plane and offset via -Z. Then grab alpha from document.
[]
[]
Now lets go to Photoshop. Make a pattern and fill new big document with it. Now you can use it as a texture in Zbrush.
[]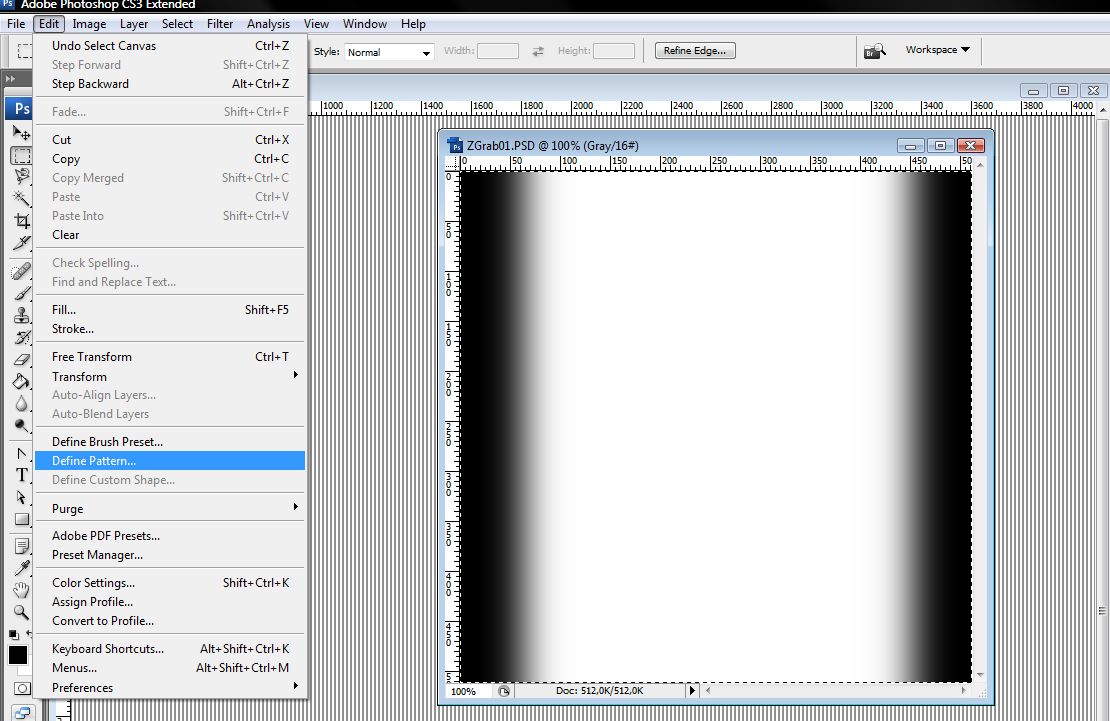 Now we can mask our groups and add to the mask of a group another mask from texture intensity and make Deformation - Inflate em one by one, each in separate layer - so we can easiely adjust em.
[]
Hope it helps.