Final version for this very challenging full 3D personal project.
Why a pig in the mud? Maybe because it's the best image that I could do to express how I enjoy my work as a 3D artist… As a pig in the mud! So I decided to go ahead with the idea and see how far I could go with all the shades about pig anatomy, posing, acting, hair, gravity effect, dynamics, liquid mud, dry mud, etc. The other thing that excited me very much was the idea of how happy a pig can be in the mud, with nothing more. Maybe we should learn from these beautiful creatures and think twice before saying that we are smarter than them ;)Thanks to all the people who have encouraged me with their coments.
Very special thanks to all the Pixologic team for developing the best 3D modeling tool #zbrush I could imagine ever!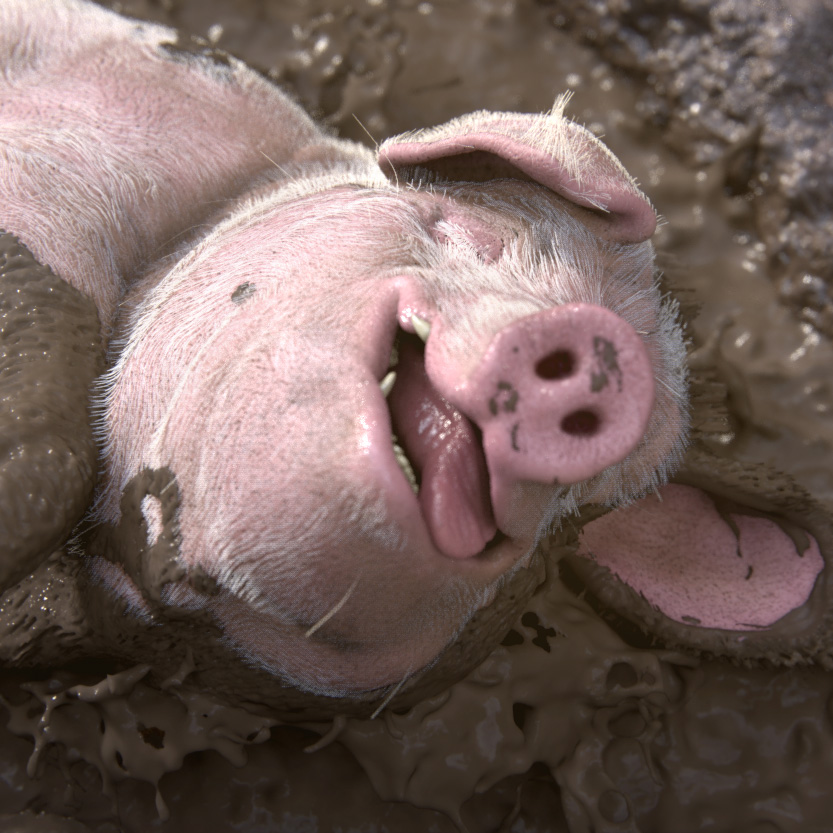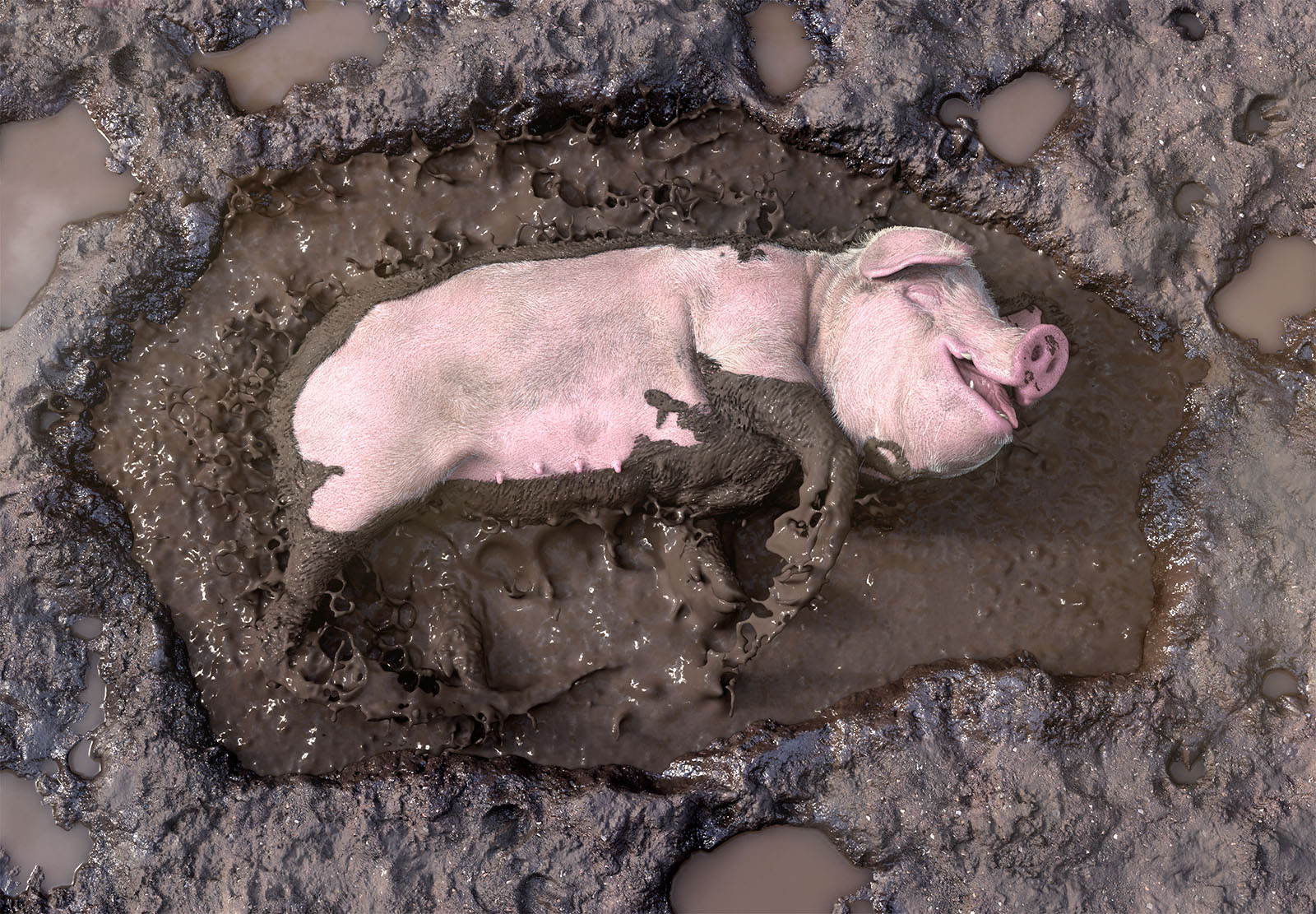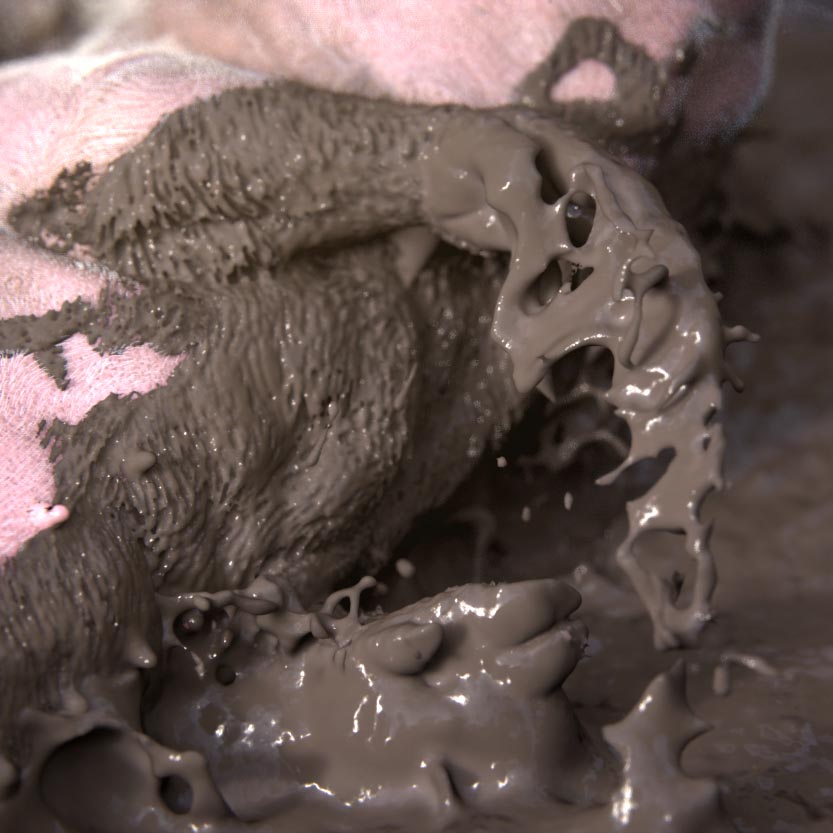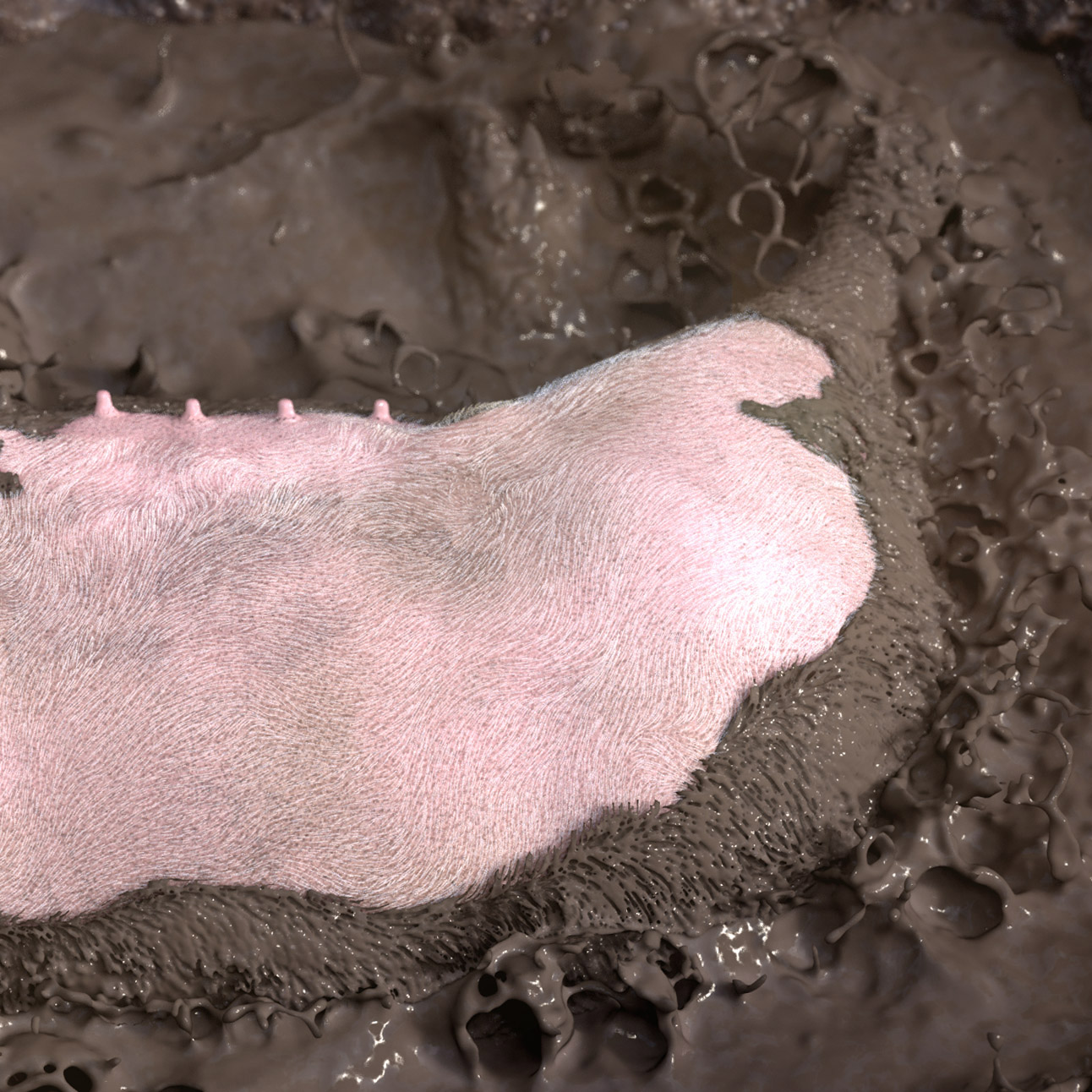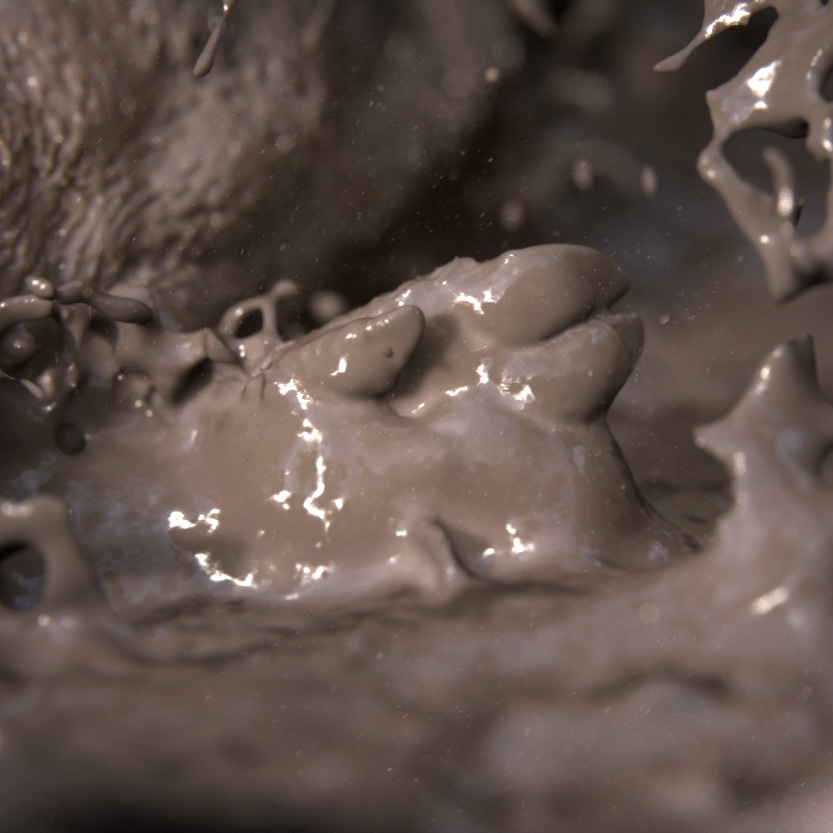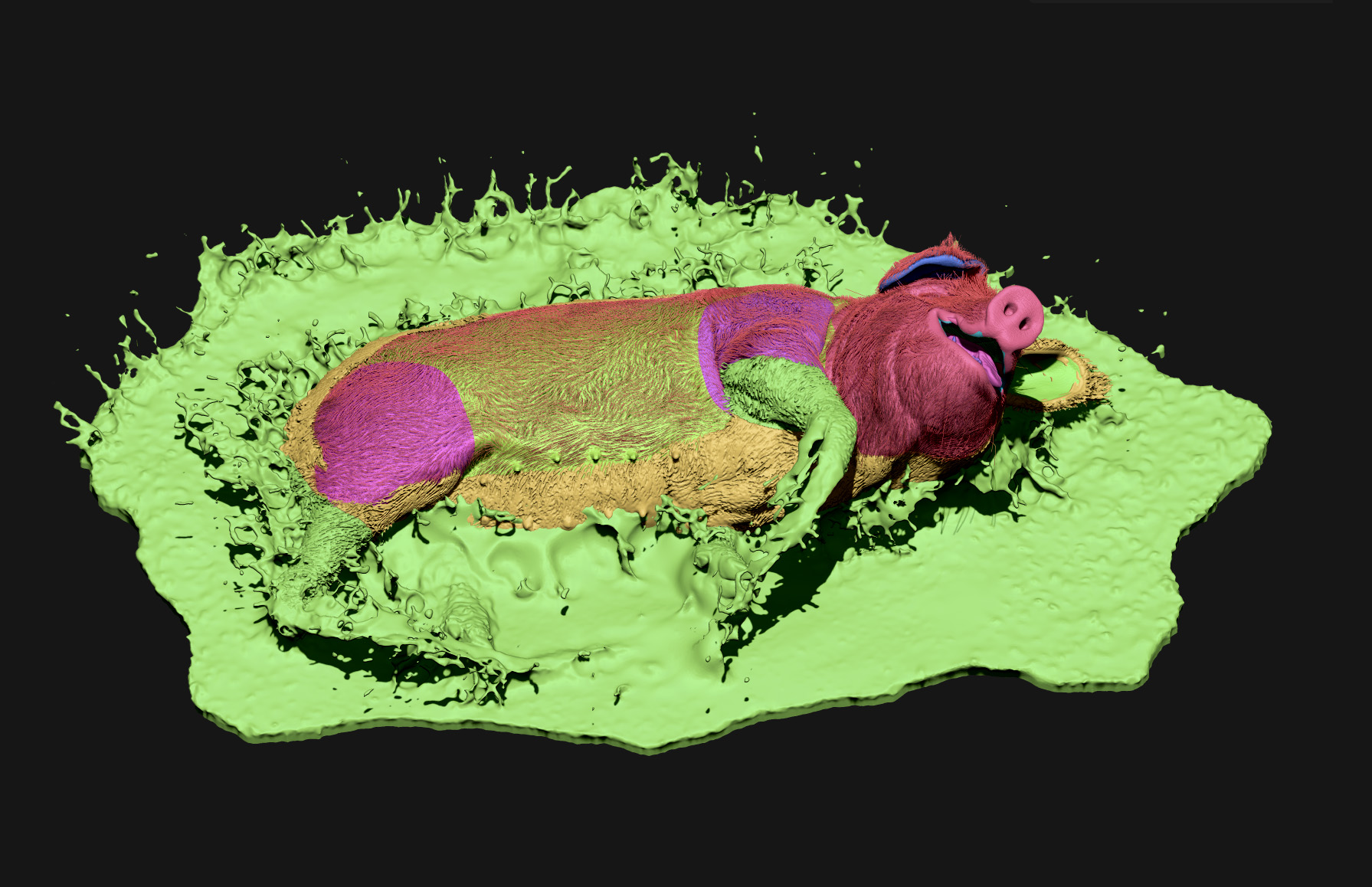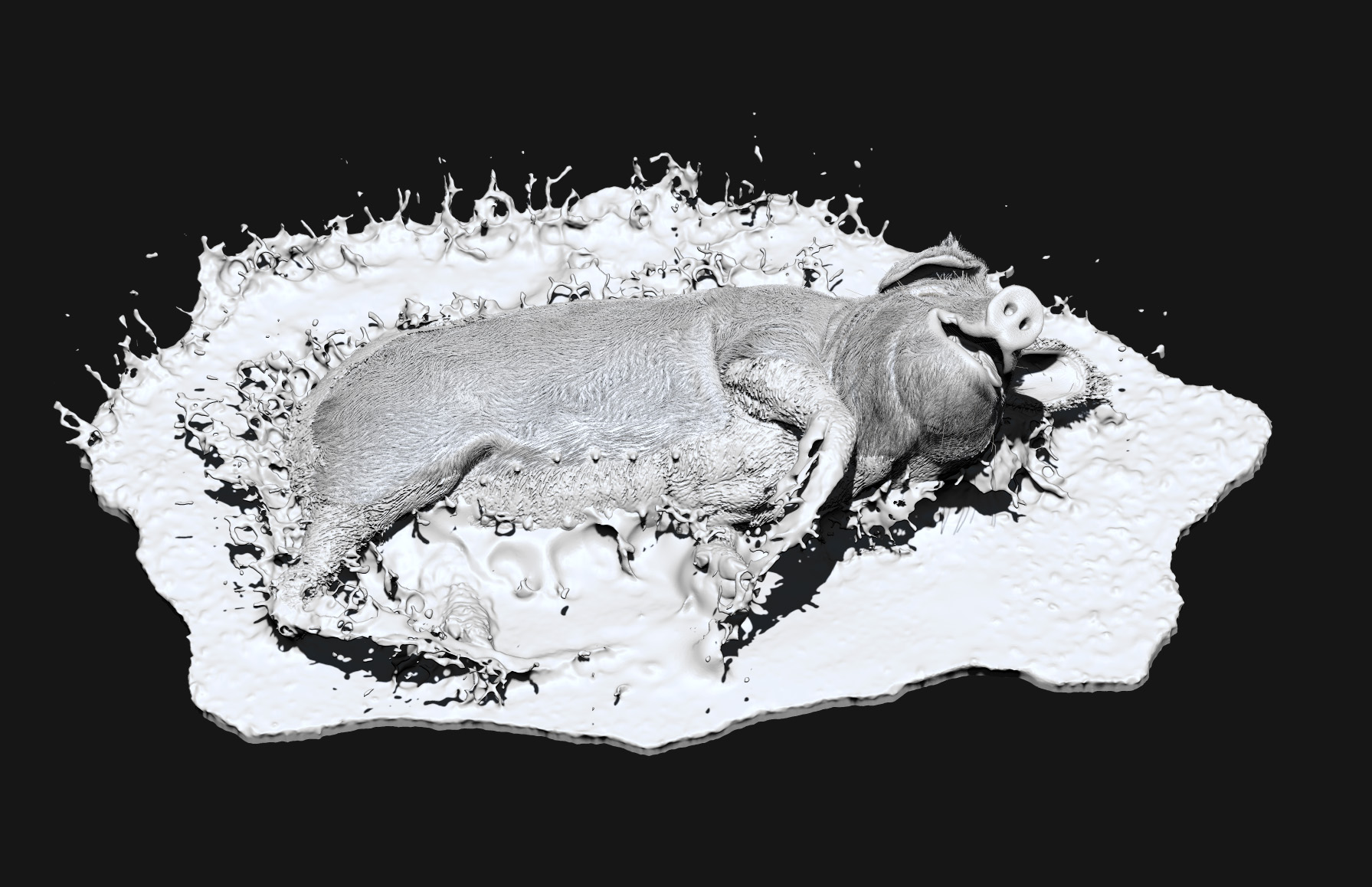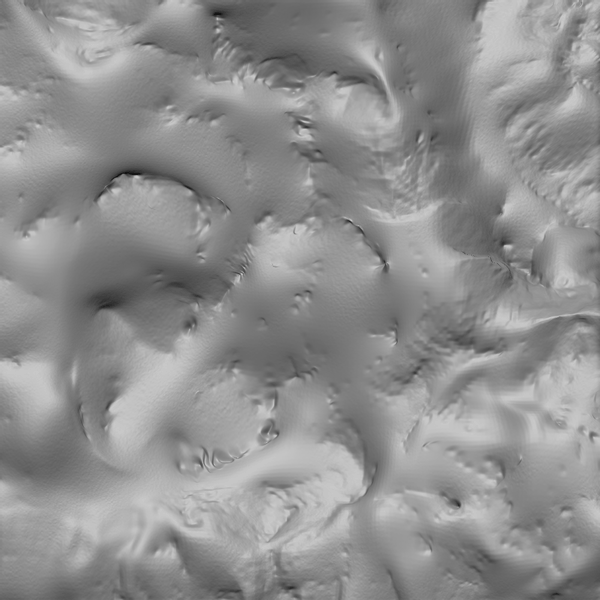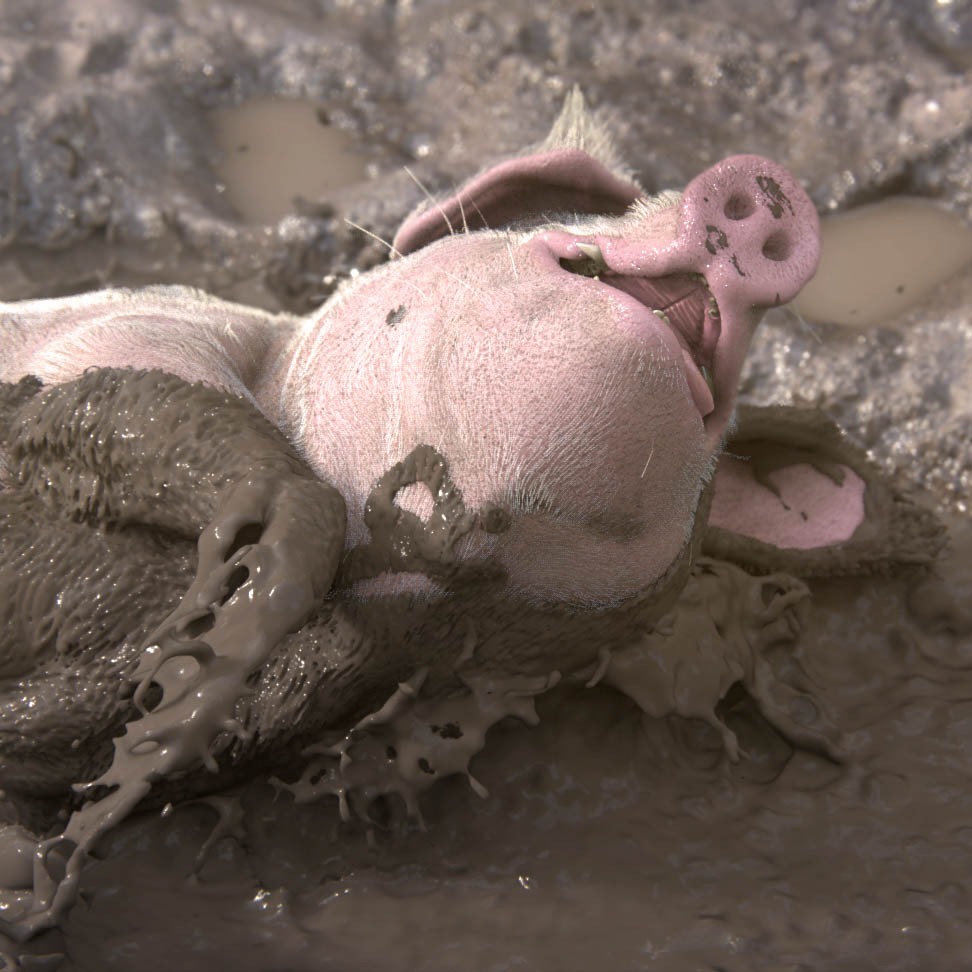 Attachments