Sculpting cartoon characters is always fun. The inspiration for this piece was my daughter who keeps singing the rhyme, "Ellie the elephant". The sculpting, painting, and posing was done in Zbrush. The final compositing was done by using BPR render passes in Photoshop.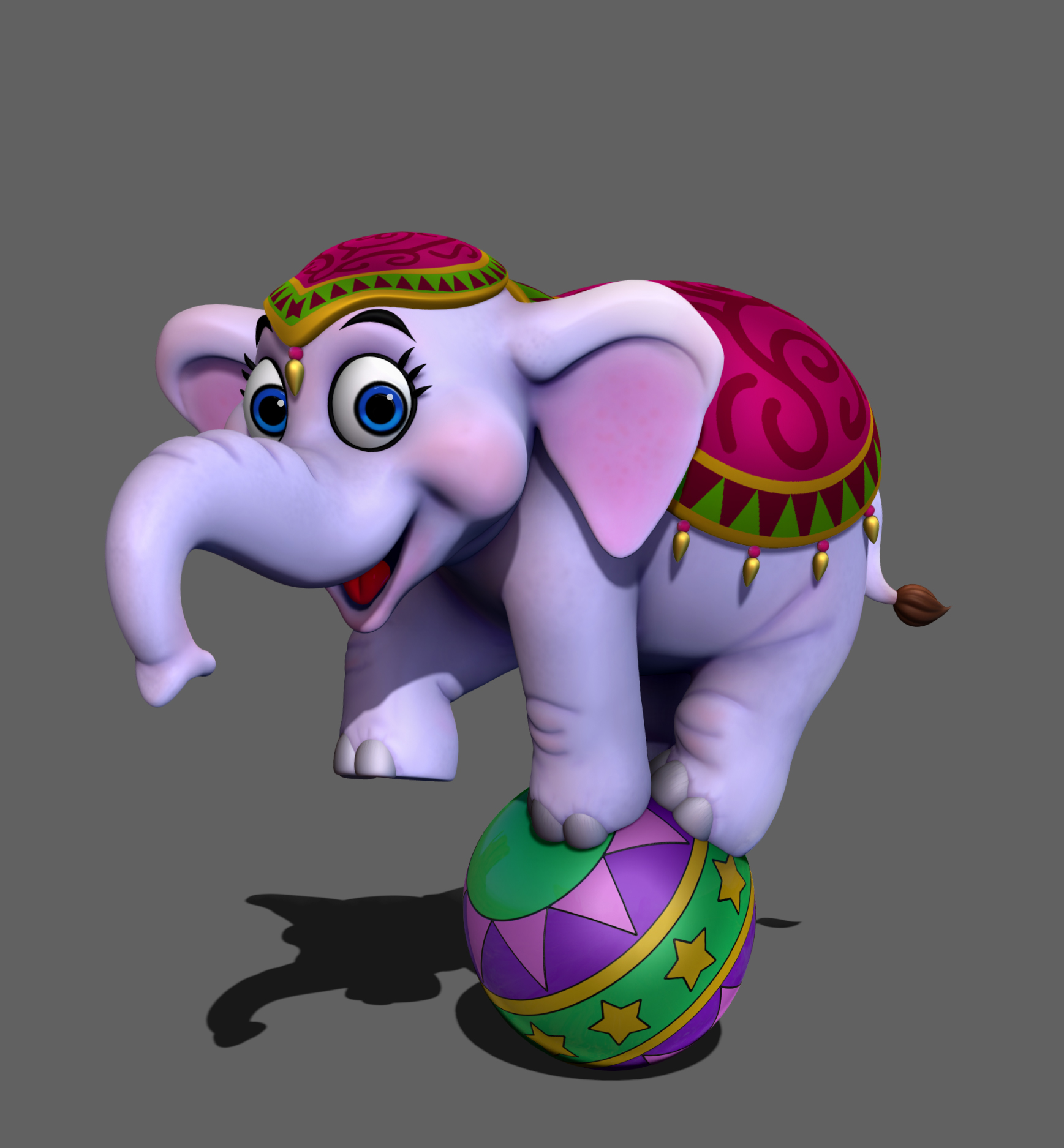 Some WIPs attached below.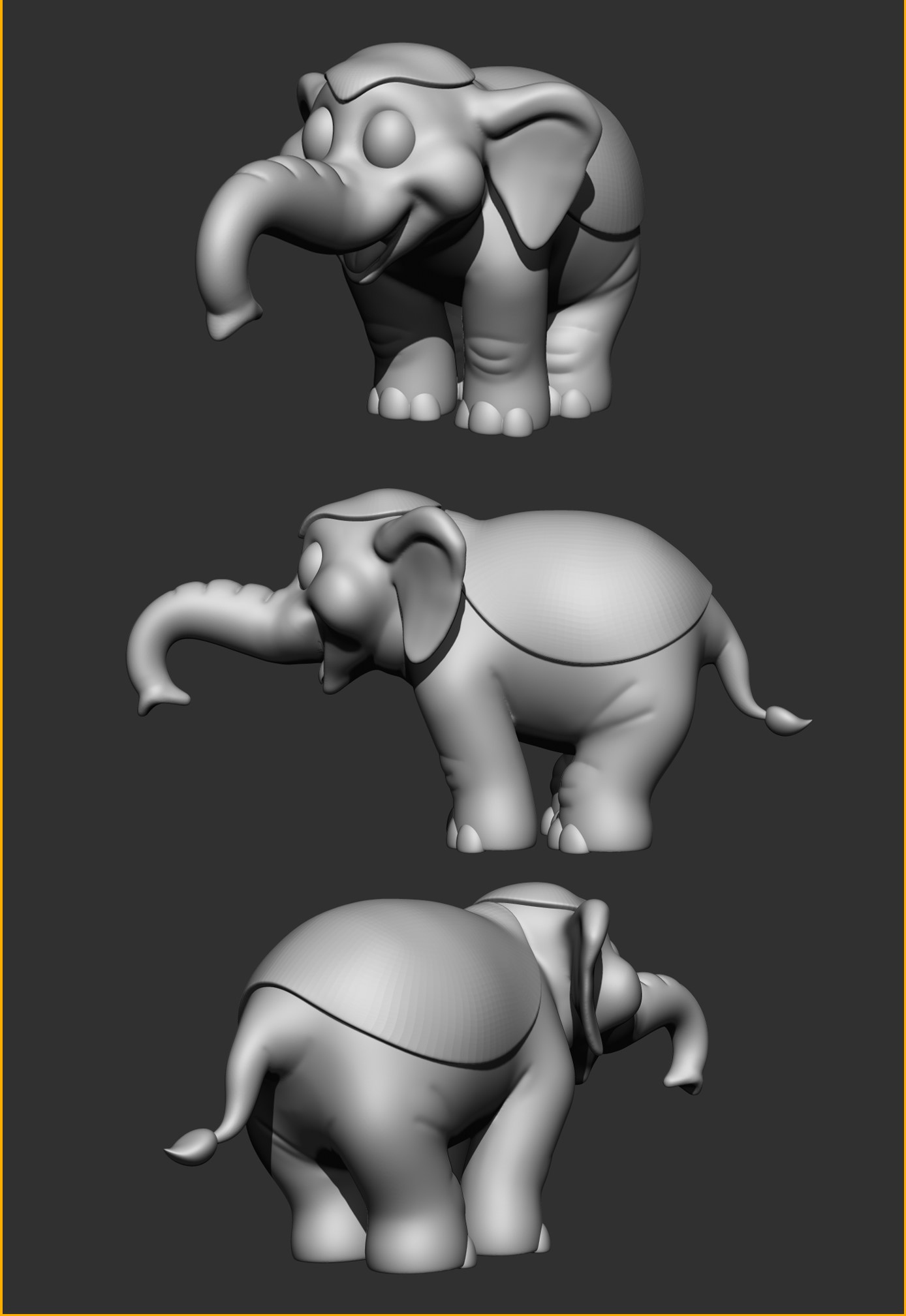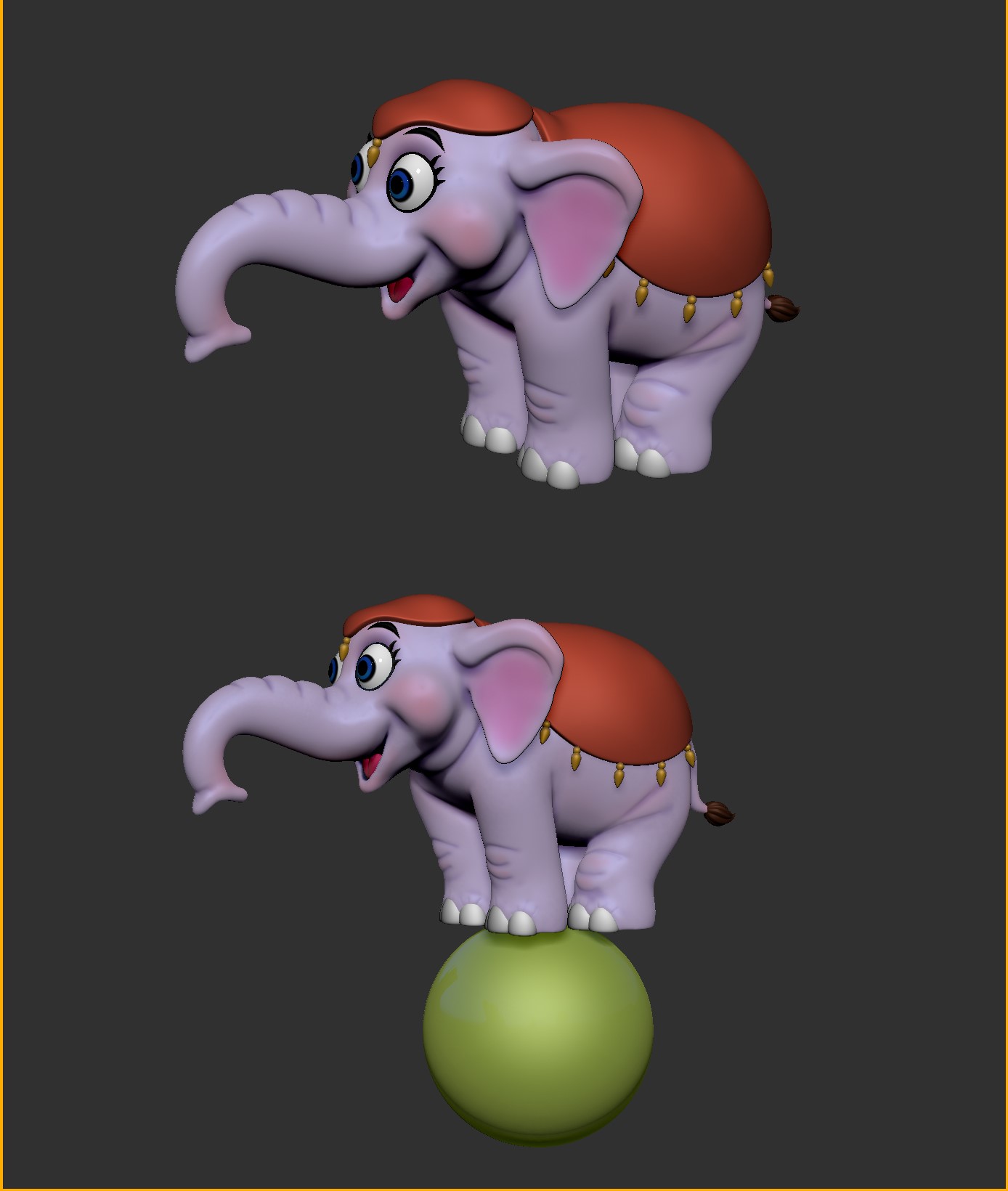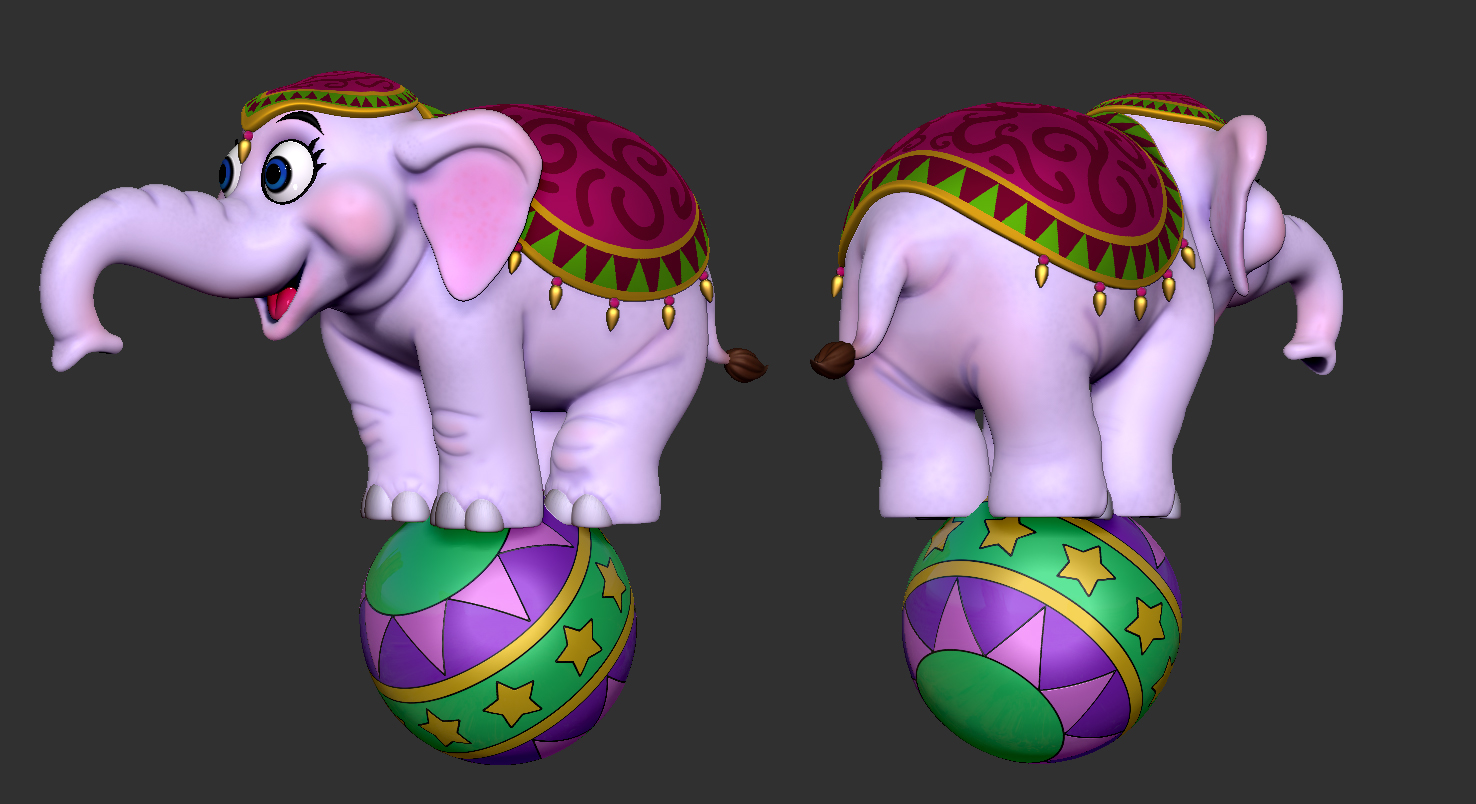 The time lapse can be seen here.
Attachments