Hi,
I'm relying very much on dynamesh. But there is so much ressolution difference between meshes and quality loss because of that.
Look at this, the wireframe shows big and detailed model ~60 ML that dropped to 6 ml after dynameshing and it washed out all cool details and sharpness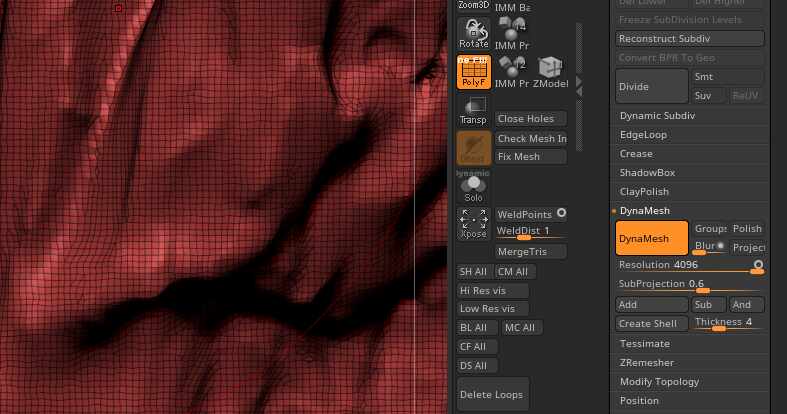 Now, kets take these 2 cubes.
Dynamesh with max settings gives 4 ml! and look at the differenc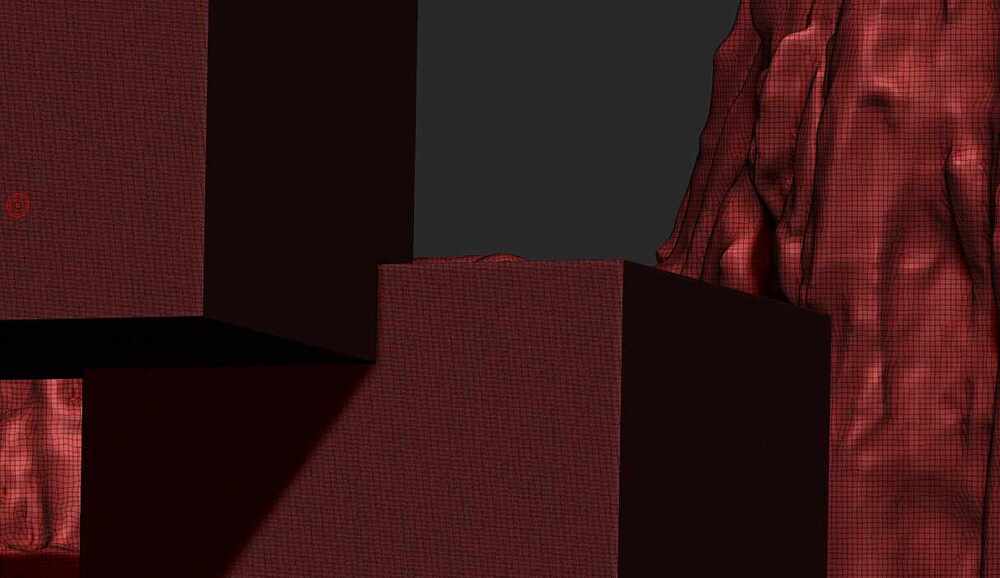 even more wehn we separate these 2 cubes (group option for dynames) what makes 11ml for two cubes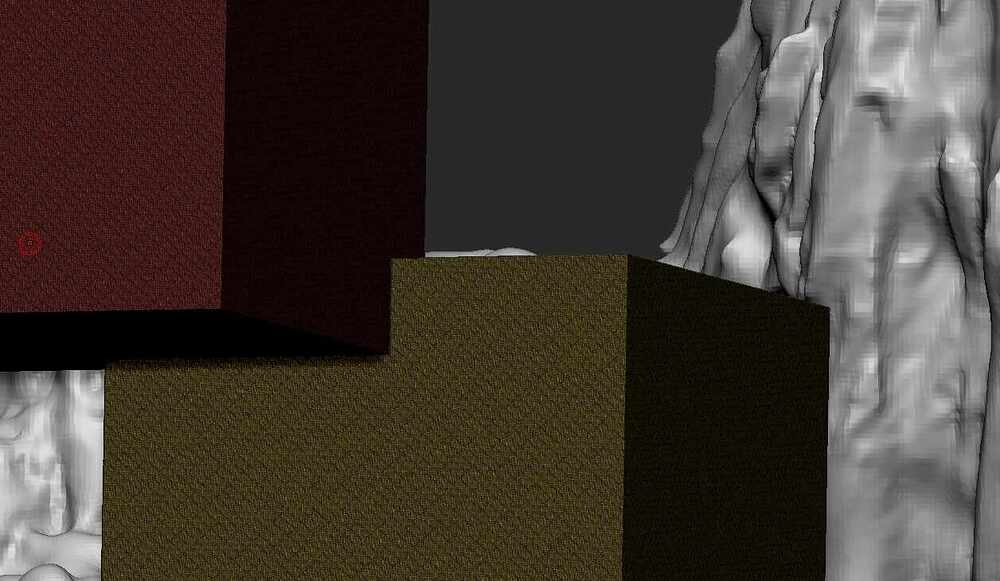 Small meshes got gigantic ressolution while something that would make use of that, is 4-7 mln MAX.
I don't understand it. Is there a way to dynamesh something more than that?