I've followed this tut for years How to create dragon/bat wings in Zbrush on Vimeo and it has never failed me before. It always gave me a crisp and clean topology that I can easily do and move on to the next stage. This time, however, creating the frame was a chore. when I went to make an adaptive skin the polycount was through the roof and that was on 1 resolution! I don't know if it makes much of a difference but the dragon is still a zsphere mesh so I can make adjustments here and there but it is in adaptive skin mode. This should not make a difference.
In all my years of zbrushing I've never came across this before. Id really hate to redo this in Blender, as it would normally take about 3 times as long. Here's my screenshot of before and after. Keep in mind I have used the same exact tequnique a dozen times but never came across this
This is the topology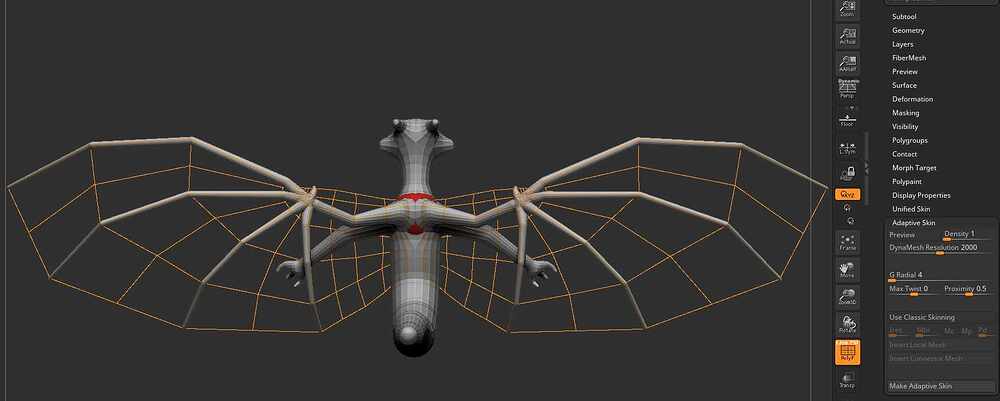 and this is adaptive skin

I dont know what I am doing wrong. ive tried messing with the dynamesh resolution but that led to very choppy results. I even tried unified skin to similar results.
Any suggestions?